The Best and Cheapest Renters Insurance in Providence, RI, for 2022: Rankings, Reviews and Rates
The average cost of renters insurance in Providence, Rhode Island, is $124 per year or approximately $10 per month. Shoppers can save up to $6 per month by shopping around and comparing rates. For instance, Amica Mutual offers the cheapest policies at $8 per month, while MetLife policies are the most expensive at $14 per month.
MoneyGeek helps renters in Providence find insurance providers that offer the best balance of affordability and quality.
REVIEW RENTERS INSURANCE RATES
Ensure you're getting the best rate for your renters insurance. Compare quotes from the top insurance companies.
Advertising & Editorial Disclosure
Last Updated: 11/14/2022
best
renters insurance
Providence
2022
The Cheapest and Best Renters Insurance in Providence
The Companies With the Cheapest Renters Insurance in Providence
Cost is an important consideration when shopping for renters insurance. Since policies offer similar core coverages, shopping around to compare renters insurance quotes can help you find the cheapest renters insurance companies. For renters in Providence, the following companies have the most affordable rates:
Amica Mutual: $93 per year
State Farm: $115 per year
The above policies have the following inclusions: $20,000 in personal property coverage limits, $100,000 in liability coverage limits and a deductible of $500. The table below will show how much you should expect to pay with higher personal property coverage limits.
Renters living in a different city in Rhode Island other than Providence can also compare renters insurance in Rhode Island as a whole.
Average Annual Rates for Personal Property Insurance
Personal Property Coverage:
Scroll for more
Compare Renters Insurance Rates
Ensure you're getting the best rate for your renters insurance. Compare quotes from the top insurance companies.
What Are the Best Renters Insurance Companies in Providence?
MoneyGeek found that the best renters insurance companies in Providence are the following:
Best Overall: Amica Mutual
Runner-up: State Farm
MoneyGeek used our unique ranking system to identify the best renters insurance providers in Providence based on affordability, customer satisfaction ratings from J.D. Power and financial stability ratings from AM Best. According to our rankings, these two renters insurance companies received the highest scores and also offer unique coverages rarely provided by other insurers.
Geek Quick Take
MoneyGeek ranked Amica Mutual as the best renters insurance provider in Providence based on a perfect score for affordability and a near-perfect score for customer service. The insurer offers identify fraud coverage as an add-on option.
More About Amica Mutual
Amica Mutual offers identity fraud protection coverage that reimburses you for fraudulent expenses made with your credit card. You'll also receive loyalty discounts from the insurer for staying with the provider for an extended period of time. Added discounts are available to policyholders who enroll in auto-pay or those who have been claims free for a certain period.
Read MoneyGeek's Amica Mutual renters Insurance Review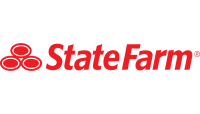 Geek Quick Take
State Farm received a perfect score for stability and impressive scores for affordability and customer satisfaction, making it the second-best renters insurance provider in Providence. With a State Farm, you can add earthquake coverage to your standard policy for an additional fee.
More About State Farm
State Farm is an ideal option for renters who keep valuable items like jewelry and business personal property in their rental homes because the insurer allows you to easily increase your coverage limits. This insurer also offers inflation coverage which automatically increases your personal property coverage limits. For just $25 per year, renters can add identity restoration coverage for protection against identity fraud.
Read MoneyGeek's State Farm renters Insurance Review
The Average Cost of Renters Insurance in Providence for 2022
renters insurance is equal to the average.
On average, the cost of renters insurance in Providence is $124 per year or around $10 per month. This is $35 cheaper than the national average of $159 per year.
What Factors Impact Renters Insurance Costs in Providence?
There could be several factors that affect your renters insurance cost, but he following have the greatest impact on the amount you will spend:
Personal property coverage amount. This is the most important factor as it determines how much it costs to insure your valuables and other contents inside your rented property.
Location. Crime and theft rates can affect renters insurance costs, but it usually has a minor effect.
Deductible. The higher deductible you choose, the lower your monthly costs. The lower deductible, however, means you would have to pay higher out-of-pocket costs when you file a claim.
ACV vs. RCV. Actual cash value (ACV) and replacement cost value (RCV) refer to the reimbursement types when you file a claim. With ACV policies, you'll be reimbursed for the cost of the item's depreciated value. RCV policies, on the other hand, will reimburse you the amount equal to the value of a new item without factoring in depreciation. Because of this, RCV policies cost more, as they pay more for claims.
Liability coverage amount. This is the amount that protects the policyholder against injuries and damages. Liability coverage is usually around $100,000, but you can increase your coverage for only a few dollars a month.
Calculate How Much Renters Insurance You Need
Does My Providence Neighborhood Impact Cost of Renters Insurance?
Where you live can have an impact on your renters insurance rates. However, this usually has a minor effect. Between different neighborhoods in Providence, insurance rates only vary by a couple of dollars.
Understanding Renters Insurance in Providence
Purchasing renters insurance is a low-cost way to protect your assets. If you have valuable items like jewelry, collectibles and expensive appliances in your home, insurance protects you against damages and out-of-pocket costs for repairs.
What Does Renters Insurance Cover in Providence?
Each renter has specific renters insurance needs. When shopping for a renters insurance policy, you should check what coverages are included to ensure that it meets your requirements.
For example, you might purchase renters insurance to protect your belongings against theft and other unexpected damages. This is especially important in Providence, where the FBI reported a property crime rate of 2,748 per 100,000 people in 2019 — 45% higher than the national average.
Standard policies offer the coverages included below. However, renters in Providence may want to get supplemental insurance other than these coverages to address their unique needs.
Personal property coverage: This type of coverage protects the contents of your rented home against perils such as fire and water damage, theft, vandalism, plumbing and electrical malfunctions and many other types of damages.
Additional living expenses: If your home is uninhabitable due to a covered peril, this will cover the costs of temporary housing.
Liability insurance: If a lawsuit is filed against you for an accident or injury that occurred inside your rented property, liability insurance protects you against legal costs.
Medical payments coverage: With this coverage, you are not liable to pay for medical costs if an injury happens inside your rented property regardless of who is at fault.
What Is Not Covered by Renters Insurance in Providence?
While your renters insurance policy covers damages to your personal property as well as medical and legal costs, certain perils may not be covered. One way to make sure that you have complete protection is to supplement your standard policy with additional coverages.
If you live in an area that is prone to flooding, you may want to purchase supplemental water damage insurance from the National Flood Insurance Program (NFIP).
Renters insurance policies also do not cover your roommates' possessions, damages to your car, jewelry and other valuables that cost more than the policy limits. It's important to thoroughly read and understand the terms included in your policy before purchasing one.
Frequently Asked Questions About Renters Insurance in Providence
If you're currently shopping for a renters insurance policy in Providence, the following frequently asked questions will give you an idea of the cost as well as the best companies to look for.
Renters Insurance in Providence Analysis: Methodology
Moneygeek analyzed hundreds of renters insurance quotes in Providence to help you find cheap renters insurance. The best renters insurance rankings were determined using data from J.D. Power, AM Best and our affordability metrics that are derived from a comprehensive analysis of quotes provided by Quadrant.
About the Author
---
---