best
renters insurance
Portland
2023
The Cheapest and Best Renters Insurance in Portland
The Companies With the Cheapest Renters Insurance in Portland
Cost is one of the main factors that differentiates providers, as most insurers offer policies with similar core coverages at different rates. MoneyGeek compared quotes from several providers in the city and found that the companies offering the cheapest renters insurance in Portland are:
USAA: $67 per year (only available to those with military backgrounds and their families)
MetLife: $69 per year
Those eligible for USAA will receive policies that include coverages for floods and earthquakes, which you typically have to purchase separately. The insurer also reimburses items at replacement cost, which means they'll pay for new items of the same kind and quality, rather than the item's depreciated value.
The policies MoneyGeek used for this analysis have $20,000 worth of personal property coverage, $100,000 of liability coverage and a $500 deductible. You can see how rates change if you adjust your limits using the table below.
Renters living outside of Portland can also compare renters insurance rates for Maine.
Average Annual Rates for Personal Property Insurance
Personal Property Coverage:
Scroll for more
Compare Renters Insurance Rates
Ensure you're getting the best rate for your renters insurance. Compare quotes from the top insurance companies.
What Are the Best Renters Insurance Companies in Portland?
MoneyGeek determined the best renters insurance companies in Portland by evaluating several insurers. These insurers claimed the top two spots:
Best Overall: USAA - (only available to present and former military members and their families)
Runner-up: MetLife
MoneyGeek's scoring system took into account affordability, customer satisfaction scores from J.D. Power and financial stability ratings from AM Best. The top insurers also offer coverages that are rarely offered by other providers.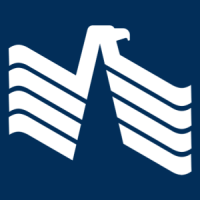 Geek Quick Take
USAA earned perfect scores across all categories, making it the best renters insurance provider in Portland. However, you must be on active service or a veteran to purchase one of its policies.
More About USAA
USAA consistently ranks as one of the most affordable insurers in the nation. In addition to its low-cost policies, the insurer offers discounts to active military members. It's also beneficial for military members stationed outside the U.S., as your USAA policy will still cover you if you're abroad.
Read MoneyGeek's USAA renters Insurance Review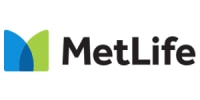 Geek Quick Take
MetLife was ranked as the second-best renters insurance provider in Portland, with high customer satisfaction and financial stability scores, as well as a near-perfect affordability score. With this provider, you can purchase specialty coverage for items of considerable value, like musical instruments.
More About MetLife
Renters with assets that are particularly valuable can purchase specialty coverage. This is a helpful add-on coverage for renters with high-value items, such as musical instruments or sports equipment. A Metlife policy also protects you against identity theft by automatically including the coverage in all of its renters insurance policies.
The Average Cost of Renters Insurance in Portland for 2023
renters insurance is equal to the average.
The average cost of renters insurance in Portland is $88 per year, which is $71 less than the national average of $159 per year.
What Factors Impact Renters Insurance Costs in Portland?
Insurance companies look at several factors when calculating premiums, but certain factors will affect your rate more than others. The ones that have the most considerable effect on the cost of renters insurance in Portland are the following:
Personal property coverage amount. The amount of personal property included in your policy has the greatest impact on the cost of your premium. The more personal property coverage you have, the more you'll pay for renters insurance.
Location. The neighborhood where you're renting has a slight impact on the cost of your premium. If you live in an area that's prone to theft or vandalism, you may pay more for renters insurance.
Deductible. A higher deductible means you'll pay more out of pocket before your coverage kicks in, but you'll pay less on a monthly basis for your insurance premium.
Actual Cash Value (ACV) vs Replacement Cost Value (RCV). Your rate also depends on the type of renters insurance policy you purchase. ACV policies reimburse items after factoring in depreciation. RCV policies pay for a new item of the same kind and quality, which means insurers pay more when you file a claim. RCVs are typically 10% more expensive than ACVs.
Liability coverage amount. Increasing your liability coverage has a minimal impact on the cost of your premium. You can add thousands of dollars in liability coverage for only a few extra dollars per month.
Calculate How Much Renters Insurance You Need
Does My Portland Neighborhood Impact Cost of Renters Insurance?
Where you live affects the cost of your annual premium, but its impact is insignificant. MoneyGeek's study found that although rates vary between neighborhoods in Portland, the difference is only a few dollars per month.
Understanding Renters Insurance in Portland
MoneyGeek strongly encourages Portland renters to purchase renters insurance. Although it's not a legal requirement in Maine, your landlord may require that you purchase a policy. Regardless, MoneyGeek highly recommends buying a policy as an affordable way to protect your belongings and help cover expenses after a covered peril.
What Does Renters Insurance Cover in Portland?
When looking for renters insurance in Portland, you must ensure you have the appropriate coverage for your needs. Depending on your situation and preferences, you might want to explore the add-on coverages offered by insurers.
Overall, renters insurance is an excellent way to protect your assets from an unexpected loss, like theft. Especially in Portland, where, according to the FBI, the city's property crime rate in 2019 was 2,469 per 100,000 people — 31% more than the national average.
You can also protect yourself against common perils like water damage and fire.. Typically, a standard renters insurance policy in Portland has the following coverages:
Personal property coverage: It helps cover expenses when a covered peril damages your belongings. These include your clothes, furniture, mobile phone or laptop.
Additional living expenses: Sometimes your rental property sustains so much damage from a covered peril that you have to relocate to temporary housing. This coverage helps with associated expenses, like meals or hotels.
Liability insurance: If someone injures themselves on your rental property, liability insurance can help cover their medical costs. It also applies if you accidentally damage the unit you're renting.
Medical payments coverage: You or someone else may sustain injuries while in your rental property that require medical attention. This coverage can help cover expenses related to medical treatment.
What Is Not Covered by Renters Insurance in Portland?
Although renters insurance protects you against several possible costly hazards, it doesn't provide coverage for everything. Knowing what your policy doesn't cover is also important.
For example, your policy protects your property, but it doesn't extend to the structure of your rental unit. The structure itself should be covered by your landlord under a separate policy.
Renters insurance protects your belongings — not your roommate's — even if you share the same rental unit. It also doesn't provide protection against damages to your car. You may want to purchase additional coverage if you own several high-value items like jewelry whose value exceeds the limits of your policy.
Renter insurance doesn't cover damage from earthquakes or floods. For the latter, you can purchase incremental insurance from the National Flood Insurance Program (NFIP).
The specifics of policies from different providers vary, so it's best to read yours thoroughly to know what it does and doesn't cover.
Frequently Asked Questions About Renters Insurance in Portland
Renters insurance can be a broad topic. MoneyGeek gathered the most commonly asked questions to provide essential information.
Renters Insurance in Portland Analysis: Methodology
Moneygeek analyzed hundreds of renters insurance quotes in Portland to help you find cheap renters insurance. The best renters insurance rankings were determined using data from J.D. Power, AM Best and our affordability metrics that are derived from a comprehensive analysis of quotes provided by Quadrant.
About Mark Fitzpatrick
---
---