best
renters insurance
Plano
2023
The Cheapest and Best Renters Insurance in Plano

The Companies With the Cheapest Renters Insurance in Plano
Cost is an important factor since most insurers in Plano offer similar core coverages. Comparing renters insurance quotes from different insurance companies will help you find the best policy.
If you are looking for affordable renters insurance, MoneyGeek's study found that the cheapest renters insurance providers in Plano are:
Lemonade: $60 per year
USAA: $78 per year (only available to retired and active military members and their families)
USAA offers the best value for money to its policyholders. The insurer provides flood and earthquake damage coverage, which is not available with most insurers. In case of any peril, USAA reimburses your important possessions at their replacement value.
MoneyGeek's research utilized the average costs of renters insurance policies with liability insurance of $100,000, personal property coverage of $20,000 and a $500 deductible. However, it's worth noting that your actual costs will vary based on your demands and circumstances. The following table can help you compare policy rates based on varying personal property limits.
Renters living elsewhere in the state can compare renters insurance policies across Texas.
Average Annual Rates for Personal Property Insurance
Personal Property Coverage:
Scroll for more
Compare Renters Insurance Rates
Ensure you're getting the best rate for your renters insurance. Compare quotes from the top insurance companies.
What Are the Best Renters Insurance Companies in Plano?
MoneyGeek analyzed the top renters insurance companies and discovered that the best renters insurance providers in Plano are:
Best Overall: USAA (exclusive to active and former military members)
Runner-up: Lemonade
Our scoring system incorporates affordability, customer satisfaction ratings from J.D. Power and financial stability ratings from AM Best. We also took into account the unique coverages these companies offer that other insurers may not.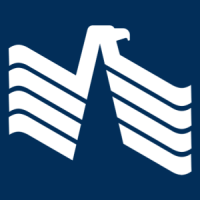 Geek Quick Take
USAA is MoneyGeek's top pick for renters insurance in Plano, with a perfect score for financial stability and customer satisfaction. It is worth noting that USAA exclusively offers its policies to active and retired military members and their families.
More About USAA
USAA is among the cheapest options available nationwide and it provides unique coverages for its customers. All USAA policies reimburse Plano renters at replacement cost, ensuring you obtain items of equivalent quality to those lost. In addition, USAA will continue to cover you if you are stationed or relocate abroad.
Read MoneyGeek's USAA renters Insurance Review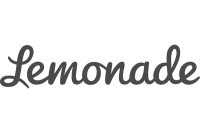 Geek Quick Take
Lemonade is the second-best renters insurance company in Plano, with high rankings in different categories. It also garnered a perfect score for affordability. If you live with a significant other, Lemonade makes adding them to your policy simple and inexpensive.
More About Lemonade
Lemonade is among the most affordable renters insurance providers. The insurer offers prompt services to its customers. For example, if you need renters insurance quickly, Lemonade's online quote tool makes it simple to obtain coverage within minutes.
Read MoneyGeek's Lemonade renters Insurance Review
The Average Cost of Renters Insurance in Plano for 2023
renters insurance is equal to the average.
The average cost of renters insurance in Plano is $115 per year or roughly $10 per month. This is $44 less than the national average of $159. Keep in mind that the cost of renters insurance shifts depending on the coverage requirements of the individual policyholder.
What Factors Impact Renters Insurance Costs in Plano?
While several factors may have an impact on the overall cost of renters insurance, the following are among the most important:
Personal property coverage amount. When searching for the best renters insurance carrier in Plano, it is essential to determine how much coverage you will need for your property. The amount of covered property is one of the most significant elements in evaluating the cost of insurance coverage.
Location. The cost of renters insurance Plano could be marginally affected by the tenant's location. For example, renters insurance premiums tend to be higher in areas with a high crime rate or severe weather risks.
Deductible. A deductible is how much you pay when your insurance provider agrees to replace your belongings. A policyholder with higher deductibles pays lower monthly premiums since they pay more out-of-pocket with a claim. If you opt for a policy with a lower deductible, your premiums will be higher.
ACV vs. RCV. After an incident, insurance providers may compensate you in one of two ways: actual cash value (ACV) or replacement cost value (RCV). An ACV policy considers depreciation value, reimbursing you less for your possessions. In contrast, RCV policies reimburse you for a comparable, brand-new replacement item. ACV insurance is advantageous for policyholders who wish to reduce their monthly premiums, but you will get paid less in case of a claim. RCV plans cost more, but you'll receive more money when you make a claim.
Liability coverage amount. This has a minor effect on the cost of your renters insurance. Standard liability coverage is $100,000, but you can add thousands in coverage for only a few dollars more per year.
Calculate How Much Renters Insurance You Need
Does My Plano Neighborhood Impact Cost of Renters Insurance?
Location does not have as much impact on the cost of renters insurance as it does on other insurance coverage plans. According to MoneyGeek's findings, your location will impact your monthly insurance premiums by only a few dollars.
Understanding Renters Insurance in Plano
Even though Plano is not one of the states requiring renters insurance by law, your landlord may demand that you obtain it. Whether needed or not, purchasing a policy provides contentment and safeguards your finances if something awful occurs.
MoneyGeek strongly recommends buying a policy from Plano's cheapest renters insurance companies so as to protect your belongings.
What Does Renters Insurance Cover in Plano?
When seeking renters insurance in Plano, secure a policy that meets your specific needs. According to the FBI, Plano had 1,581 property crimes per 100,000 residents in 2019, which is 20% less than the national average.
Therefore, it's essential to purchase renters insurance to safeguard your property. Renters of homes and rental apartments in Plano can also obtain additional protection against risks like fire and water damage.
Typically, a renters insurance policy in Plano has the following coverages:
Personal property coverage: Protects against perils such as burglary, fire, breakdowns in electrical systems, vandalism, weather-related catastrophes and even some plumbing issues.
Additional living expenses: The rented space can become inhabitable due to covered risks such as fire. This insurance will cover any costs associated with temporary housing.
Liability insurance: This coverage protects you if an accident at your rental property causes bodily harm to a third party or causes damage to their belongings. It also pays for legal fees and court judgments if sued.
Medical payments coverage: This policy will help pay for the injured party's medical expenses if they get hurt while staying in your home. It makes up for it irrespective of who was at fault.
What Is Not Covered by Renters Insurance in Plano?
Standard renters insurance coverage has its limitations. For instance, renters insurance covers your personal property in Plano, not the structure or building. Your landlord is accountable for these. Additionally, renters insurance has exclusions to the types of perils it covers. Therefore, it may be advisable to have supplemental insurance in such cases.
For example, your renters insurance may cover water damage caused by a burst pipe or water but exclude flooding caused by a natural disaster such as a rainstorm or hurricane. If concerned about the weather, consider adding flood coverage from the National Flood Insurance Program (NFIP).
Typically, most policies don't cover high-end or expensive items such as jewelry or laptops. This also applies to coverage for your roommates' belongings, earthquake damage and vehicle damage.
Not all coverages or exclusions are similar, so it's advisable to thoroughly review your policy before purchasing to ensure that you are appropriately protected.
Frequently Asked Questions About Renters Insurance in Plano
Renters interested in purchasing rental insurance should choose a provider that strikes the best balance between price and quality. We answered some of the most frequently asked questions regarding Plano's renters insurance.
Renters Insurance in Plano Analysis: Methodology
MoneyGeek analyzed hundreds of renters insurance quotes in Plano to help you find cheap renters insurance. The best renters insurance rankings were determined using data from J.D. Power, AM Best and our affordability metrics derived from a comprehensive analysis of quotes provided by Quadrant.
About Mark Fitzpatrick
---
---