best
renters insurance
Newark
2023
The Cheapest and Best Renters Insurance in Newark

The Companies With the Cheapest Renters Insurance in Newark
The price of a renters insurance policy is the most important consideration for Newark residents since most insurance providers offer similar core coverages. According to MoneyGeek, the best way to save money on renters insurance is to shop around and compare quotes.
On average, the two most affordable renters insurance providers in Newark are:
Lemonade: $78 per year
USAA: $94 per year
To calculate the prices in this guide, we used personal property coverage of $20,000, liability coverage of $100,000 and a $500 deductible. Your actual rate may likely differ. You can modify the personal property coverage limits in the chart below to see how premiums vary.
Renters who don't reside in Newark may shop around to compare renters insurance in New Jersey.
Average Annual Rates for Personal Property Insurance
Personal Property Coverage:
Scroll for more
Compare Renters Insurance Rates
Ensure you're getting the best rate for your renters insurance. Compare quotes from the top insurance companies.
What Are the Best Renters Insurance Companies in Newark?
MoneyGeek examined several Newark renters insurance providers and determined that the following companies are the best renters insurers in the city.
Best Overall: USAA (only available for current and former military members)
Runner-up: Lemonade
MoneyGeek ranked USAA and State Farm as the best overall by using a unique rating system, which considered affordability, J.D. Power customers satisfaction scores and AM Best financial stability ratings. Furthermore, MoneyGeek found that both carriers provide services that other renters insurers do not.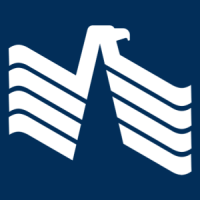 Geek Quick Take
Due to its perfect ratings in stability and customer satisfaction as well as high affordability ratings, USAA took the top spot in our rankings. However, access to this insurer is restricted to military families.
More About USAA
USAA provides a variety of rare coverages in addition to being a consistently affordable option nationwide. Unlike most other insurers, USAA includes flood and earthquake damage. Additionally, active-duty military members may get a discount on their insurance to make it even cheaper, and coverage extends to troops serving or living overseas.
Read MoneyGeek's USAA renters Insurance Review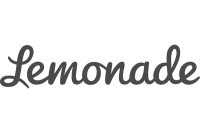 Geek Quick Take
Lemonade is the second-best insurer for renters due to its high ratings in several categories. It offers an online quote tool.
More About Lemonade
Lemonade is also one of the cheapest renters insurance providers in the country. In addition, if you live with a significant other, adding them to your insurance is often affordable and easy. With Lemonade, you can get renters insurance quickly since the online quote tool enables you to get coverage in minutes.
Read MoneyGeek's Lemonade renters Insurance Review
The Average Cost of Renters Insurance in Newark for 2023
renters insurance is equal to the average.
Insurance costs Newark renters an average of $105 per year or around $9 per month. This is $54 less than the national annual average of $159.
What Factors Impact Renters Insurance Costs in Newark?
While several factors impact your renters insurance costs, the following are the most impactful to the amount you will spend.
Personal property coverage. When looking for the best Newark renters insurance, consider the amount of coverage you'll need. An insurance policy's cost heavily depends on the value of the property it covers.
Location. Due to weather trends and crime rate, your renters insurance rate is slightly influenced by your location. In regions with a history of theft or extreme weather, renters insurance premiums may be more expensive.
Deductible. When your insurance company replaces your property, you must pay a deductible. Higher deductibles reduce monthly premiums since the insured party pays more out of pocket.
ACV vs. RCV. Insurance companies may give actual cash value (ACV) or replacement cost value (RCV) following an accident. ACV insurance compensates you less for your belongings since it accounts for depreciation. RCV insurance covers the cost of a brand-new replacement item. ACV insurance decreases your monthly premiums, but payouts for claims are reduced. RCV plans are more costly, but they provide higher payouts.
Liability coverage amount. The typical claim limit for renters insurance liability coverage is $100,000. However, the level of coverage you choose will have a negligible effect on the cost of your renters insurance. You can add coverage worth thousands of dollars for just a few extra dollars each year.
Calculate How Much Renters Insurance You Need
Does My Newark Neighborhood Impact Cost of Renters Insurance?
Unlike other types of insurance, your location has little impact on the cost of renters insurance. According to MoneyGeek's study, where you reside has a minor impact on your monthly insurance premiums.
Understanding Renters Insurance in Newark
The city of Newark does not require renters insurance, but having it might help you pay for damaged or stolen property. Also, landlords may require it. This coverage may cover incidents that occur at your residence. Typically, annual premiums for renters insurance are low. It is important to understand that your landlord's property insurance does not cover your personal belongings.
What Does Renters Insurance Cover in Newark?
When searching for Newark renters insurance, buying the appropriate amount of coverage is critical since it will cover the cost of replacing or repairing your things in case of theft or damage.
According to the FBI, Newark's property crime rate in 2017 was 1,552 per 100,000 people, which is around 27% less than the national average.
Other risks, including fire and water damage, may be covered by insurance policies purchased by some Newark residents.
Insurance companies in Newark often offer the following coverages for renters:
Personal property coverage: Renters personal property in Newark includes furniture, electronics and clothing. This type of coverage helps repair or replace your property after a covered loss, such as theft or fire.
Additional living expenses: When a policyholder's house is temporarily uninhabitable due to a covered event, their insurance company pays for extra living costs.
Liability insurance: Renters liability insurance protects you if you accidentally harm others. It may also cover your legal expenses if you are sued for a home-related accident.
Medical payments coverage: In case of an accident on your property, medical costs are covered regardless of who is at fault.
What Is Not Covered by Renters Insurance in Newark?
Your personal items are covered by your Newark renters insurance, but not the building itself. Your landlord must get coverage for this.
In addition, certain risks are not covered by renters' insurance. For such risks, it may be wise to get supplementary coverage.
For example, renters insurance covers water damage. However, most traditional plans exclude water damage caused by flooding. If you need additional protection against flood damage, you can get it via the National Flood Insurance Program (NFIP).
Also, most renters insurance plans exclude your roommate's possessions, earthquake damage, car damage, jewelry and other valuables that exceed the policy limits.
Read your potential insurance policy thoroughly before purchasing it to verify that you are adequately insured.
Frequently Asked Questions About Renters Insurance in Newark
If you're shopping for renters insurance, you want to choose a company that's both affordable and offers quality service. MoneyGeek answered some of the most commonly asked questions about Newark renters insurance.
Renters Insurance in Newark Analysis: Methodology
MoneyGeek analyzed hundreds of renters insurance quotes in Newark to help you find cheap renters insurance. The best renters insurance rankings were determined using data from J.D. Power, AM Best and our affordability metrics that are derived from a comprehensive analysis of quotes provided by Quadrant.
About Mark Fitzpatrick
---
---