best
renters insurance
Henderson
2023
The Cheapest and Best Renters Insurance in Henderson
The Companies With the Cheapest Renters Insurance in Henderson
Most companies offer similar coverages in their renters insurance policies. This is why the cost of coverage is one of the most important factors to consider when purchasing a plan. Compare renters insurance quotes to find your ideal option.
On average, the cheapest renters insurance rates in Henderson are offered by the following companies:
USAA: $97 per year (only available to current and former military members and their families)
American Family: $117 per year
Aside from being the cheapest renters insurer in the city, USAA policyholders get even more value for their money since every policy will reimburse their items at a replacement cost. Their policies also include earthquake and flood damage coverage.
Take note that we based this ranking on policies with a $20k personal property coverage limit, $100k in liability coverage limits and a $500 deductible value. The table below will let you see how your premiums could change depending on the personal property coverage limits you select.
You can also compare renters insurance in Nevada if you live elsewhere in the state.
Average Annual Rates for Personal Property Insurance
Personal Property Coverage:
Scroll for more
Compare Renters Insurance Rates
Ensure you're getting the best rate for your renters insurance. Compare quotes from the top insurance companies.
What Are the Best Renters Insurance Companies in Henderson?
MoneyGeek ranked the best renters insurance providers in Henderson and found the following companies scored the best:
Best Overall: USAA (only available for current and former military members)
Runner-up: American Family
These insurers outperformed others in MoneyGeek's proprietary ranking system, which considers cost, J.D. Power customer satisfaction scores and AM Best financial stability ratings. They also provide unique coverages that most of their competitors do not offer.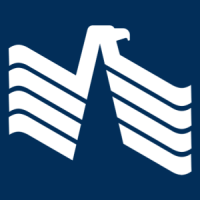 Geek Quick Take
Due to its perfect score in every category, USAA is our top-scoring insurer. However, only current and former military personnel, as well as their families, are eligible for USAA policies.
More About USAA
USAA is consistently among the most cost-friendly insurers in the United States. It also offers unique coverages. For instance, unlike most other policies, flood and earthquake damages are included in its coverage. This is particularly useful for people who live in flood and earthquake-prone locations. Also, active-duty military personnel receive significant discounts from USAA. This means that if you are currently in service, your premiums will be even lower.
Read MoneyGeek's USAA renters Insurance Review
2
American Family Insurance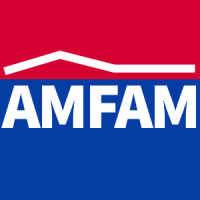 Geek Quick Take
American Family is the second best renters insurance provider in Henderson. It scored well across all categories and lets you add travel protection to your policy.
More About American Family Insurance
Your deductible with American Family diminishes over time, so the longer you maintain your policy, the lower your deductible will be. If your apartment contains smart home safety equipment, you could earn a discount. This is perfect for tech-savvy renters who take their home security concerns to the next level.
Read MoneyGeek's American Family Insurance renters Insurance Review
The Average Cost of Renters Insurance in Henderson for 2023
renters insurance is equal to the average.
The average renters insurance rate in Henderson is roughly $130 per year or around $11 per month. This is $29 less than the national average of $159 per year.
What Factors Impact Renters Insurance Costs in Henderson?
The following factors are the most important considerations that determine the cost of renters insurance.
Personal property coverage amount. Renters insurance premiums are primarily based on how much of your personal property you want to be covered. Since this is the biggest factor in determining your premium, it's wise to make a home inventory before getting an estimate. This can help you figure out how much it would cost to replace your belongings in case of an accident.
Location within a city. The location of your home has a small impact on the cost of renters insurance in Henderson. Insurance rates tend to be higher in areas with high crime rates.
Deductible. This is the amount you'll pay your insurer to cover a claim. Higher deductibles mean lower premiums since you will shell out more cash if you need to file a claim.
ACV vs. RCV. There are two types of reimbursement methods depending on your insurance policy. One is actual cash value (ACV), where your insurer will replace your item based on its depreciated value. The other is replacement cost value (RCV), in which your reimbursement is equivalent to the cost of buying a new similar item without taking depreciation into account. ACV policies tend to be cheaper since RCV policies pay more for claims.
Liability coverage amount. The amount of liability coverage you purchase will have little influence on your renters insurance premiums. Liability coverage is included in standard insurance for $100,000. However, for a few dollars more each year, you can add thousands more in coverage.
Calculate How Much Renters Insurance You Need
Does My Henderson Neighborhood Impact Cost of Renters Insurance?
The cost of renters insurance is, in small part, determined by where you live. According to our research, your location will only affect your insurance costs by a couple of dollars every month.
Understanding Renters Insurance in Henderson
Although renters insurance is not mandated by law, a landlord can require tenants to purchase a policy. MoneyGeek recommends that you get renters insurance to protect your belongings from loss or theft at a low cost. Personal property, liability and loss of use coverages in your policy can help you reduce the financial impact of unanticipated events that damage your personal items or make you legally liable.
What Does Renters Insurance Cover in Henderson?
Make sure you purchase enough coverage for your needs when shopping for renters insurance in Henderson. Doing so is a cost-effective approach to protect yourself against theft and other unexpected losses.
According to the FBI, the city reported 1,574 property crimes per 100,000 people in 2019, which is around 17% lower than the national average.
Residents in city apartments and rental homes can also get supplemental insurance to cover a variety of dangers that can occur anywhere.
Renters insurance coverage in Henderson often includes the following:
Personal property coverage: This covers the contents of your rented apartment against fire, theft, vandalism, plumbing issues, electrical failures and some weather-related damages.
Additional living expenses: Your rental unit may become uninhabitable following a covered danger. This coverage ensures that your temporary housing will be paid for.
Liability insurance: This protects you if an accident on your rental property causes property damage or personal injury to others. It makes it easier to pay legal expenses and court fines.
Medical payments coverage: If someone is injured while visiting your rented home, this coverage will help you pay for medical expenses. It pays no matter who is at fault.
What Is Not Covered by Renters Insurance in Henderson?
The coverage offered by Henderson renters insurance has several limits and exceptions. Renters insurance, for example, does not cover the damages to the structure of the rental home. Instead, the property owners should cover this on their insurance.
While water damage is normally covered under your renters insurance policy, flooding is typically excluded. The National Flood Insurance Program (NFIP) provides supplementary flood insurance to renters for those who need this type of coverage.
Furthermore, renters insurance does not cover the damaged or lost property of an insured tenant's roommates. Earthquake damages and automotive damages are excluded as well. In addition, luxurious items worth more than the policy limits, such as jewelry, are also not covered.
It is critical to properly analyze your policy, as no two policies are the same. Make sure you know what you are buying before you choose a policy.
Frequently Asked Questions About Renters Insurance in Henderson
Customers looking for renters insurance should opt for an insurer that provides the most value for their money. Here are some of the most frequently asked questions concerning Henderson renters insurance.
Renters Insurance in Henderson Analysis: Methodology
MoneyGeek analyzed hundreds of renters insurance quotes in Henderson to help you find cheap renters insurance. The best renters insurance rankings were determined using data from J.D. Power, AM Best and our affordability metrics that are derived from a comprehensive analysis of quotes provided by Quadrant.
About Mark Fitzpatrick
---
---