best
renters insurance
Garland
2023
The Cheapest and Best Renters Insurance in Garland
The Companies With the Cheapest Renters Insurance in Garland
When it comes to renters insurance, one of the most important factors for renters to consider is the affordability of the policy since insurance companies tend to offer similar coverages.
On average, the following are the companies that offer the cheapest renters insurance in Garland:
USAA: $68 per year (Exclusively for current members of the military, veterans and their families)
Lemonade: $87 per year
These prices are based on policies with personal property coverage limits of $20,000, liability coverage limits of $100,000 and a $500 deductible. In the table below, you'll see how the price of your policy changes according to your personal property coverage limits.
You can also compare renters insurance in Texas if you live in a city other than Garland.
Average Annual Rates for Personal Property Insurance
Personal Property Coverage:
Scroll for more
Compare Renters Insurance Rates
Ensure you're getting the best rate for your renters insurance. Compare quotes from the top insurance companies.
What Are the Best Renters Insurance Companies in Garland?
According to our study, the following companies provide the best renters insurance in Garland:
Best Overall: USAA (only for current military members, veterans and their families)
Runner-up: Allstate
We ranked the best insurance companies based on our unique rating system. We looked at each company's affordability, J.D. Power customer satisfaction ratings and AM Best financial stability ratings. The results showed that these companies got the best scores, and they also offer coverage that renters may not find from other companies.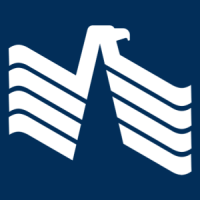 Geek Quick Take
USAA received a perfect score in all categories, making it MoneyGeek's top pick. Its policies are only available for active military personnel, veterans and their family members.
More About USAA
USAA is consistently one of the most affordable insurers in the county, and policyholders who are active members of the military can receive a discount on their renters insurance. On top of this, their USAA policy will still cover them even if they are assigned to another country.
Read MoneyGeek's USAA renters Insurance Review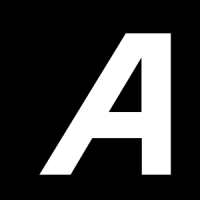 Geek Quick Take
With high scores in all categories, the second best company for renters insurance in Garland is Allstate. It allows you to add flood damage coverage to your policy.
More About Allstate
A standard renters insurance policy from Allstate does not include coverage for flood damage. So, if you're a renter and your things have been damaged due to a flood, there's a good chance that you won't be reimbursed by your insurance. If you want coverage for flood damage, you can contact an Allstate agent and add it to your policy.
Read MoneyGeek's Allstate renters Insurance Review
The Average Cost of Renters Insurance in Garland for 2023
renters insurance is equal to the average.
In the U.S., renters insurance costs $159 per year on average. On the other hand, renters insurance in Garland only costs an average of $134 per year. Therefore, it is $25 cheaper to purchase a policy in Garland.
What Factors Impact Renters Insurance Costs in Garland?
Many factors impact the cost of renters insurance, but the following criteria have the biggest influence on the price of your policy.
Personal property coverage amount. This impacts the cost of your renters insurance policy the most. A larger coverage limit increases the price of your policy since it determines the amount of reimbursement that you can get for your belongings.
Location within a city. Crime rates have a small effect on the price of your insurance, though they vary from neighborhood to neighborhood. If the crime rate in your area is high, there's a chance that your policy will cost more.
Deductible. The deductible is the amount you'll have to pay on your own when you file a claim. If you have a higher deductible, you'll pay more when you file a claim but less on monthly premiums.
Actual cash value (ACV) vs. replacement cost value (RCV). An actual cash value (ACV) policy costs less, while a replacement cost value (RCV) policy is more expensive. ACV compensates you for the current value of your belongings, assuming they have depreciated. RCV reimburses you based on the current value of a comparable item.
Liability coverage amount. This doesn't have a substantial impact on the cost of your policy. With only a few more dollars per year, you can have thousands more in coverage limits.
Calculate How Much Renters Insurance You Need
Does My Garland Neighborhood Impact Cost of Renters Insurance?
The location of your rental property has little effect on the cost of renters insurance. According to MoneyGeek's research, your neighborhood affects the cost of your policy by only a couple of dollars.
Understanding Renters Insurance in Garland
Renters insurance is not required in Garland, but some landlords may require you to buy a policy as part of your lease agreement. Regardless, MoneyGeek suggests having renters insurance because it covers your personal property in the event it is damaged or stolen.
It's important to understand the coverages provided by your policy so that you'll know if it matches your needs. Some risks or perils are not covered by standard renters insurance policies.
What Does Renters Insurance Cover in Garland?
Choosing a policy that meets your needs is important. Using renters insurance, Garland residents can protect themselves from losses in case of theft and other perils, like fires and water damage.
These are the coverages that are typically included in a renters insurance policy:
Personal property coverage: This covers the loss of your things if they are damaged or destroyed by theft or a covered peril.
Additional living expenses: After a covered loss that makes your rental property unlivable, the expenses of living away from home can be reimbursed by this coverage.
Liability insurance: The costs of legal actions and other fees coming from an incident that causes injury to another person on your property can be covered by liability insurance.
Medical payments coverage: In case another person gets injured on your property, this coverage can pay the medical costs.
What Is Not Covered by Renters Insurance in Garland?
There are belongings and perils that are not covered by a regular renters insurance policy. Renters insurance covers your personal property. The building of your rental property is not covered. Instead, your landlord is responsible for insuring the structure.
Renters insurance covers some damages caused by water, but it does not cover those that are caused by flooding. This type of damage can be insured by incremental coverage from the National Flood Insurance Program (NFIP).
Perils and personal property, like earthquakes and damage to cars, are not covered. High-value items, like jewelry, may not be insured if your personal property coverage is not enough.
Make sure to thoroughly read your policy to ensure it meets your needs.
Frequently Asked Questions About Renters Insurance in Garland
MoneyGeek answered some of the most commonly asked questions about renters insurance in Garland to help you find a suitable policy.
Renters Insurance in Garland Analysis: Methodology
MoneyGeek analyzed hundreds of renters insurance quotes in Garland to help you find cheap renters insurance. The best renters insurance rankings were determined using data from J.D. Power, AM Best and our affordability metrics that are derived from a comprehensive analysis of quotes provided by Quadrant.
About Mark Fitzpatrick
---
---