best
renters insurance
Fayetteville
2023
The Cheapest and Best Renters Insurance in Fayetteville
The Companies With the Cheapest Renters Insurance in Fayetteville
Fayetteville residents should carefully consider their renters insurance costs, as policies come with similar core coverages. Comparing insurance rates from several companies can help you save money. MoneyGeek's research revealed that the following companies offer the cheapest renters insurance in Fayetteville:
USAA: $102 per year. Only available to members of the military and their families.
State Farm: $122 per year
USAA policyholders receive an additional benefit, as the company covers damage caused by earthquakes and floods in addition to covering the items at their replacement cost.
The rates here are based on a $500 deductible with a personal property limit of $20,000 and a liability insurance limit of $100,000. Your actual rate will fluctuate based on several factors. In the following table, you can see how rates vary for various levels of personal property coverage. Aside from Fayetteville, renters from other parts of North Carolina can also compare renters insurance quotes.
Average Annual Rates for Personal Property Insurance
Personal Property Coverage:
Scroll for more
Compare Renters Insurance Rates
Ensure you're getting the best rate for your renters insurance. Compare quotes from the top insurance companies.
What Are the Best Renters Insurance Companies in Fayetteville?
MoneyGeek also looked into the best renters insurance companies in Fayetteville and ranked the following as the best overall:
Best Overall: USAA (only serves current and former military personnel)
Runner-up: State Farm
MoneyGeek's final scores used a unique scoring system that considers affordability, J.D. Power customer satisfaction ratings and AM Best's financial stability scores of each company. Our research also indicates that some companies offer coverages that are not available from other carriers.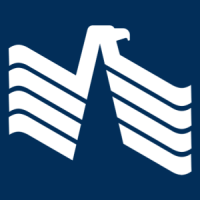 Geek Quick Take
USAA ranked as the best company in Fayetteville in every category. However, the firm only sells policies to active-duty and retired military people, as well as their families.
More About USAA
Despite being one of the most affordable insurance companies in the United States, USAA provides its policyholders with a wide range of coverage options. USAA's policies offer significant savings to active-duty military personnel. If you lose something, USAA's policy will replace it with an item of similar quality.
Read MoneyGeek's USAA renters Insurance Review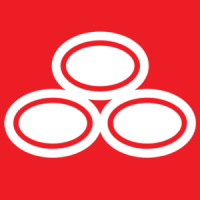 Geek Quick Take
State Farm's high rankings across the board, including a perfect score for affordability, make it the second-best company and the best option to individuals who do not qualify for USAA's policies.
More About State Farm
State Farm frequently ranks as one of the nation's least expensive renters insurance companies. This provider offers earthquake coverage to policyholders who reside in areas prone to earthquakes. Customers can add identity restoration coverage to their policies for an extra $25 per year.
Read MoneyGeek's State Farm renters Insurance Review
The Average Cost of Renters Insurance in Fayetteville for 2023
renters insurance is equal to the average.
The average annual renters insurance premium in Fayetteville is $13 per month or $161 per year. This is only a couple of dollars higher than the national annual average of $159.
What Factors Impact Renters Insurance Costs in Fayetteville?
While there are several factors that affect your renters insurance cost, the following are the most significant for calculating costs.
Personal property coverage amount. This is the most important of all factors. Higher coverage levels result in higher premiums. To prevent spending more than necessary, take a household inventory and determine the real value of your belongings.
Location within a city. Because rates are higher in places with high crime rates, wildfire damages and harsh weather conditions, your location within a city is important. However, crime rates only have a small influence on prices.
Deductible. Deductibles must be paid in full before claims can be processed. Having a higher deductible can save you money in the long run. Insurance plans with smaller deductibles cost more than policies with higher deductibles. This is because your insurance company will have to pay more as coverage in the event of a claim.
ACV vs. RCV. ACV coverage takes into account the depreciation of your assets. In the event of a total loss, RCV coverage will pay the cost of a comparable, brand-new replacement item. ACV insurance is less expensive than RCV due to smaller claim payouts.
Liability coverage amount. Your amount of liability coverage will have little effect on the cost of your renters insurance. Standard liability insurance has a limit of $100,000, but for a few dollars more each year, you may add thousands more in protection.
Calculate How Much Renters Insurance You Need
Does My Fayetteville Neighborhood Impact Cost of Renters Insurance?
Renters insurance in Fayetteville is different from other insurance types in that it is not affected by your specific neighborhood. MoneyGeek's research discovered that location on such a specific level had only a minor impact on monthly rental insurance premiums.
Understanding Renters Insurance in Fayetteville
Fayetteville's residents are not required by state law to carry renters insurance. MoneyGeek suggests purchasing adequate insurance to protect your belongings from theft and natural disasters. In addition, some landlords may require coverage for you to rent their property.
What Does Renters Insurance Cover in Fayetteville?
Individuals in Fayetteville, North Carolina, who need renters insurance should verify that their policies offer all required coverages. Spending less while yet guarding against robbery and other unplanned catastrophes is a smart option. According to 2018 FBI data, the city reported 3,836 property crimes per 100,000 residents, which is about 94% higher than the national average.
Residents of Fayetteville can purchase supplemental insurance policies to safeguard their rental properties against the risk of fire and water damage, both of which can occur virtually everywhere. The majority of insurance policies for renters in the city are designed to cover hazards such as the following:
Personal property coverage: Personal property coverage protects your rental home's belongings from risks such as fire, electrical breakdowns, plumbing issues, theft, vandalism and weather-related damage.
Additional living expenses: Additional living expenses coverage will pay for temporary accommodation if your rental property becomes uninhabitable due to a covered incident.
Liability insurance: You will be covered by liability insurance if an accident on your rental property results in damage or harm to a third party. It covers the legal fees and other costs associated with the court proceedings.
Medical payments coverage: Regardless of who caused the damage, medical payments coverage may cover the subsequent medical expenditures incurred as a consequence of a third party's physical injuries on your property.
What Is Not Covered by Renters Insurance in Fayetteville?
Renters insurance in Fayetteville only covers your personal belongings and not the structure itself, which is generally covered by homeowners insurance. Renters insurance coverage may also not cover some of the other common perils — you may need to purchase additional insurance in order to provide complete protection for both your personal items and the rental property.
Some renters insurance policies cover water damage, though most standard policies exclude flood-related water damage. Consider buying flood insurance from the National Flood Insurance Program, which can cover flood-related damage costs.
In addition, the majority of renters insurance policies do not cover your roommates' property, vehicle damage, earthquake damages, jewelry and valuables that may exceed the policy's limits. No two insurance policies are identical — before making a final decision on your purchase, read and analyze the policy statement carefully.
Frequently Asked Questions About Renters Insurance in Fayetteville
If you are considering renters insurance, you should look for a company that has a good price-to-service ratio. MoneyGeek has answered a few frequently asked questions about renters insurance in Fayetteville.
Renters Insurance in Fayetteville Analysis: Methodology
Moneygeek analyzed hundreds of renters insurance quotes in Fayetteville to help you find cheap renters insurance. We determined the best renters insurance rankings using data from J.D. Power, AM Best and our affordability metrics, which are derived from a comprehensive analysis of quotes provided by Quadrant.
About Mark Fitzpatrick
---
---