best
renters insurance
El Paso
2023
The Cheapest and Best Renters Insurance in El Paso

The Companies With the Cheapest Renters Insurance in El Paso
Insurance companies often offer similar coverages with their renters insurance policies. Because of this, the price of a policy is a determining factor when shopping around renters insurance in El Paso.
If you are looking for affordable renters insurance, these companies offer the cheapest renters insurance in El Paso:
Lemonade: $60 per year
USAA: $76 per year (exclusively for active military members, veterans and their family members)
USAA offers more benefits for eligible renters to get more value out of their money. Its policies use an item's replacement value for reimbursement. It has flood and earthquake coverages as well.
These prices are based on policies with $20,000 personal property coverage limits, $100,000 liability coverage limits and a $500 deductible. The table below shows how adjusting the personal property coverage limit affects the cost of your renters insurance.
You can also compare prices and policies of renters insurance in Texas if you live outside of El Paso.
Average Annual Rates for Personal Property Insurance
Personal Property Coverage:
Scroll for more
Compare Renters Insurance Rates
Ensure you're getting the best rate for your renters insurance. Compare quotes from the top insurance companies.
What Are the Best Renters Insurance Companies in El Paso?
MoneyGeek found that the best renters insurance companies in El Paso are:
Best Overall: USAA (only available to current military members, veterans and their families)
Runner-up: Allstate
MoneyGeek's rating system ranked these companies by incorporating affordability, customer satisfaction ratings from J.D. Power and financial stability ratings from AM Best. We also took into account the unique coverages that these companies offer.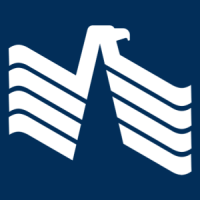 Geek Quick Take
USAA is our best pick for renters insurance in El Paso, with a perfect score for customer satisfaction. However, USAA policies are only available for active military personnel, veterans and their eligible family members.
More About USAA
While most companies don't offer flood and earthquake damage coverage, USAA does. Because of this, USAA policyholders have more protection than most people. Additionally, USAA reimburses you for damages or loss at replacement cost, ensuring you get items of the same quality and value you lost. As a result, renters get more benefits at a low price.
Read MoneyGeek's USAA renters Insurance Review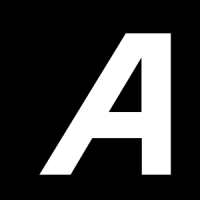 Geek Quick Take
Allstate is the second-best renters insurance company in El Paso. Renters can save money by removing off-premises theft coverage from their Allstate policies.
More About Allstate
El Paso renters can get additional protection by purchasing identity theft and flood damage coverages. Identity theft coverage allows you to track your digital footprint and pays for the expenses in case of identity theft. The standard Allstate policy does not cover flood damage, so if you want to protect your items from flood, you can add this coverage to your policy.
Read MoneyGeek's Allstate renters Insurance Review
The Average Cost of Renters Insurance in El Paso for 2023
renters insurance is equal to the average.
The average cost of renters insurance in El Paso is $124 per year. This is $35 cheaper than the national average cost of renters insurance at $159 per year. Nevertheless, the price of your renters insurance depends on several factors.
What Factors Impact Renters Insurance Costs in El Paso?
Among the different factors that affect the cost of renters insurance, the following factors are the most important:
Personal property coverage amount. The value of your items determines the amount of personal property coverage limit you will have. This factor has the most significant impact on the price of renters insurance.
Location within a city. The rate of crime where you live has a minor impact on the cost of your policy. A higher crime rate could mean a more expensive policy.
Deductible. This is the amount you have to pay from your own funds before your insurance covers the rest of the expenses. A high deductible means a cheaper policy because your insurance will only pay for less.
Actual cash value (ACV) vs. replacement cost value (RCV). These two deal with how much your policy will reimburse you for personal property loss or damage. Actual cash value (ACV) accounts for the item's depreciation value, while replacement cost value (RCV) reimburses you for the same value and quality of the item you lost.
Liability coverage amount. It does not significantly affect the price of your policy since you can increase the coverage limit for only a few dollars more annually.
Calculate How Much Renters Insurance You Need
Does My El Paso Neighborhood Impact Cost of Renters Insurance?
The cost of renters insurance in El Paso is only slightly affected by the location of your neighborhood. MoneyGeek found that your location only affects your monthly premiums by a few dollars.
Understanding Renters Insurance in El Paso
Renters insurance in El Paso is not required unless your landlord needs you to get a policy. Nonetheless, MoneyGeek strongly advises all renters to purchase renters insurance. It is a cheap but effective way to protect your personal belongings from loss or damage.
The best renters insurance policy depends on your needs. Regardless, it's best to know the coverages and exclusions in your standard policy.
What Does Renters Insurance Cover in El Paso?
While shopping for renters insurance, renters in El Paso must ensure that the policy they purchase offers coverages that match their needs. With renters insurance in El Paso, your personal belongings are reimbursed in case of theft.
According to the FBI, El Paso's property crime rate was 1,387 per 100,000 residents. This is 27% lower than the national average.
Residents of El Paso can rely on renters insurance to protect them against typical hazards such as fires and water damage. A standard renters insurance policy includes the following coverages:
Personal property coverage: This is responsible for reimbursing the value of the personal property lost due to theft or damage.
Additional living expenses: If living in your home becomes impossible due to damage, this coverage pays for the costs of your temporary lodging.
Liability insurance: This covers legal fees if sued after a third party is injured while on your rental property.
Medical payments coverage: This helps pay for medical costs incurred when someone suffers bodily injury while in your home. It covers the expenses regardless of who is at fault.
What Is Not Covered by Renters Insurance in El Paso?
Renters insurance policies differ from one company to another. Reading the fine print of your policy can help you determine the protections afforded by your insurance.
Renters insurance covers your personal property, excluding the building of your home. It may be necessary to purchase additional coverage to protect the structure of your property.
Your renters insurance can cover water damage. However, most standard policies do not include water damage due to flooding. Incremental insurance through the National Flood Insurance Program (NFIP) will help insure your belongings in case of a flood.
The extent of your personal property covered by renters insurance depends on your coverage limit. Therefore, a standard renters insurance policy may not cover high-value items like jewelry or firearms. Additionally, it does not protect your roommates' belongings, damage to your car or damage from earthquakes.
Frequently Asked Questions About Renters Insurance in El Paso
To help you shop for insurance, MoneyGeek answered frequently asked questions about El Paso's renters insurance.
Renters Insurance in El Paso Analysis: Methodology
MoneyGeek analyzed hundreds of renters insurance quotes in El Paso to help you find cheap renters insurance. The best renters insurance rankings were determined using data from J.D. Power, AM Best and our affordability metrics derived from a comprehensive analysis of quotes provided by Quadrant.
About Mark Fitzpatrick
---
---