best
renters insurance
Chesapeake
2023
The Cheapest and Best Renters Insurance in Chesapeake


The Companies With the Cheapest Renters Insurance in Chesapeake
Evaluating the average cost of renters insurance in Chesapeake is a key consideration for most renters since most insurers offer comparable coverage options. To get the best policy, you should compare renters insurance quotes from multiple providers.
If you are looking for cheap renters insurance, MoneyGeek found that the most affordable renters insurance companies are, on average:
Allstate: $92 per year
MetLife: $118 per year
This MoneyGeek analysis compared the average costs of renters insurance policies with a $100,000 liability limit, a $500 deductible and $20,000 in personal property coverage. Keep in mind that your rates will depend on your unique needs. You can compare insurance premiums based on the personal property coverage amounts using the table below.
Non-Chesapeake residents can compare renters insurance coverage throughout the state of Virginia.
Average Annual Rates for Personal Property Insurance
Personal Property Coverage:
Scroll for more
Compare Renters Insurance Rates
Ensure you're getting the best rate for your renters insurance. Compare quotes from the top insurance companies.
What Are the Best Renters Insurance Companies in Chesapeake?
MoneyGeek discovered that the top renters insurance providers in Chesapeake include:
Best Overall: Allstate
Runner-up: MetLife
MoneyGeek developed a comprehensive scoring methodology to obtain the final scores for each carrier. We evaluated affordability, customer satisfaction ratings from J.D. Power and financial stability ratings from AM Best. In addition, we found that these companies offer unique coverages not provided by all insurers.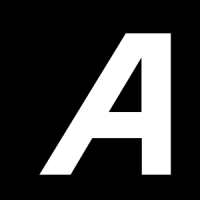 Geek Quick Take
Allstate was ranked first due to its superior scores in every category, including a perfect score for affordability. An Allstate representative can help you get flood damage coverage.
More About Allstate
With Allstate, you can forgo off-premises theft coverage to reduce your policy cost by a few dollars per month. Additionally, you have the option of adding Allstate identity protection to your insurance policy in order to keep track of your online presence and cover the costs associated with identity theft.
Read MoneyGeek's Allstate renters Insurance Review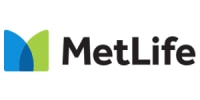 Geek Quick Take
MetLife came in second place due to its good scores in all categories. Every MetLife policy includes identity theft coverage.
More About MetLife
MetLife offers the addition of specialty coverage for valuable items such as musical instruments as well as sporting equipment. Plus, with MetLife, you can receive identity theft protection at no extra cost. All MetLife policies offer this coverage.
The Average Cost of Renters Insurance in Chesapeake for 2023
renters insurance is equal to the average.
The annual cost of renters insurance in Chesapeake is roughly $130, which equates to a monthly cost of $11. This offers a roughly $29 annual savings compared to the national average renters insurance cost of $159.
What Factors Impact Renters Insurance Costs in Chesapeake?
Although there are a number of factors that can play a role in determining premiums, the following are the most important factors that can affect the total cost of renters insurance:
Personal property coverage amount. When you are searching for the best renters insurance company in Chesapeake, it is essential to determine how much coverage you need. The value of the property you want insured is one of the most important factors that impacts your rates.
Location. The average cost of renters insurance in Chesapeake may be marginally affected by the location of your rented property. For instance, renters insurance premiums are often more expensive in regions with adverse weather conditions and high crime rates.
Deductible. A deductible is the amount of money that you are responsible for paying before your insurance company replaces your damaged belongings. Policies with higher deductibles have lower monthly premiums since you pay more out of pocket when you file a claim. Smaller deductibles, on the other hand, cost more because the insurance provider must pay more to replace your belongings.
ACV vs. RCV. Insurance companies may pay you either the actual cash value (ACV) or the replacement cost value (RCV) for your belongings. You will receive a reduced payout for your belongings with ACV insurance since it accounts for the depreciation of your possessions over time. Meanwhile, the cost of a brand-new, identical replacement item is covered by RCV insurance. ACV insurance is helpful for those who wish to save money on monthly premiums. However, if you file a claim, you will receive less money. RCV insurance is more costly, but when you file a claim, you will receive more money.
Liability coverage amount. Your renters insurance premium will be affected by the level of liability coverage you select for your policy, but only to a small extent. The average liability policy maximum limit is $100,000. However, for a few dollars more per year, you can get thousands more in additional protection.
Calculate How Much Renters Insurance You Need
Does My Chesapeake Neighborhood Impact Cost of Renters Insurance?
Renters insurance is less affected by a property's location than other types of insurance. According to MoneyGeek analysis, the cost of your monthly insurance rates may only be impacted by a few dollars based on your location.
Understanding Renters Insurance in Chesapeake
Chesapeake doesn't legally mandate insurance coverage, but your landlord may require it as part of your lease agreement. Plus, you will feel more secure if you have renters insurance since it safeguards your property following a catastrophic event.
MoneyGeek strongly suggests obtaining renters insurance in Chesapeake. You will be able to protect your possessions from loss or theft without incurring additional costs.
What Does Renters Insurance Cover in Chesapeake?
When searching for renters insurance in Chesapeake, it is essential to ensure that the coverage you purchase meets your specific needs. It is an inexpensive measure of protection against the costs of burglary and other unpreventable catastrophes.
Residents living in rented homes and apartments in Chesapeake have the opportunity to get protection against a variety of threats, including damage caused by fires and water leaks. The general inclusions of Chesapeake renters insurance are as follows:
Personal property coverage: Personal property coverage protects against a variety of perils, including weather-related disasters, power system malfunctions, fire, water damage, vandalism and certain other problems.
Additional living expenses: After there is a catastrophe at a property, it is likely that it may become inhabitable. In these cases, this policy covers the costs associated with interim accommodation.
Liability insurance: If a peril causes physical injury or damage to property of a third party at your rented dwelling, liability insurance covers your costs. It also helps cover the costs associated with legal bills and court verdicts.
Medical payments coverage: If a third party gets injured at your rented home, all of the required hospital bills can be covered, regardless of who is at fault.
What Is Not Covered by Renters Insurance in Chesapeake?
While renters insurance in Chesapeake will compensate you for the damage to your personal property, it excludes costs associated with damage to the structure of the rented building. The actual owner of the property is liable for the expenses of these damages.
In addition, there are several dangers that are not covered by renters insurance. In such situations, it may be advisable to acquire extra coverage.
For instance, while renters insurance does cover water damage as a result of a plumbing issue, it excludes flood damage caused by a natural catastrophe (such as severe rainfall or hurricanes). You may choose to purchase flood coverage from the National Flood Insurance Program (NFIP).
Due to their high cost, renters insurance often does not cover high-value items such as jewelry or personal computers. In addition, this policy does not offer coverage for automotive damage, earthquake damage or your roommates' belongings.
Keep in mind that not all insurance plans are alike. Prior to finalizing your purchase, you must thoroughly review your potential insurance coverage plan to make sure that you will be appropriately protected.
Frequently Asked Questions About Renters Insurance in Chesapeake
It's wise to choose a company that strikes a balance between price and quality if you're looking for a renters insurance policy. Here are a few of the most frequently asked questions regarding renters insurance in Chesapeake.
Renters Insurance in Chesapeake Analysis: Methodology
MoneyGeek analyzed hundreds of renters insurance quotes in Chesapeake to help you find cheap renters insurance. The best renters insurance rankings were determined using data from J.D. Power, AM Best and our affordability metrics that are derived from a comprehensive analysis of quotes provided by Quadrant.
About Mark Fitzpatrick
---
---