best
renters insurance
Charleston
2023
The Cheapest and Best Renters Insurance in Charleston


The Companies With the Cheapest Renters Insurance in Charleston
When shopping for a policy, renters usually take into account the cost since most insurance companies offer the same coverage. That's why it's best to compare quotes from different insurers to get the best deal for your needs.
If you're looking for the most affordable renters insurance in Charleston, MoneyGeek found, on average, that the cheapest companies are:
Allstate: $103 per year
State Farm: $119 per year
For this guide, MoneyGeek used a sample policy with a $20,000 personal property coverage limit, $100,000 in liability coverage and a deductible of $500. You can check the table below to see how prices can change if you adjust your personal property coverage limit.
If you live in a different part of the state or are moving, you can compare renters insurance in West Virginia as a whole.
Average Annual Rates for Personal Property Insurance
Personal Property Coverage:
Scroll for more
Compare Renters Insurance Rates
Ensure you're getting the best rate for your renters insurance. Compare quotes from the top insurance companies.
What Are the Best Renters Insurance Companies in Charleston?
MoneyGeek found that the companies offering the best renters insurance in Charleston are:
Best Overall: Allstate
Runner-up: State Farm
These are the top-scoring companies on MoneyGeek's unique rating system that incorporates affordability, customer satisfaction ratings from J.D. Power and financial stability ratings from AM Best. Furthermore, these companies offer rare add-on coverages that other insurers may not.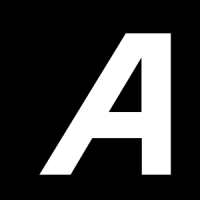 Geek Quick Take
Earning high ratings in all categories, including a perfect affordability score, Allstate is MoneyGeek's top pick in Charleston for renters insurance. Its policyholders can purchase unique add-on coverages, like identity protection.
More About Allstate
With Allstate, you can add rare coverages to your renters policy for additional protection. One of them is identity protection, which covers identity theft-related costs. You can also lower your insurance premium by waiving off-premises theft coverage, so objects stolen outside your home do not have coverage.
Read MoneyGeek's Allstate renters Insurance Review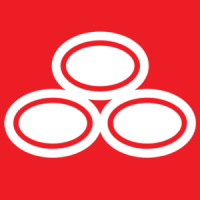 Geek Quick Take
State Farm received high scores in all categories, including affordability and customer service. The company provides rare optional coverages, like identity restoration coverage, to policyholders.
More About State Farm
State Farm is consistently an affordable option for renters insurance across the country. By paying an additional amount per year, you can add identity restoration coverage to your State Farm policy to cover the costs of identity fraud. Additionally, you can add inflation coverage, so your personal property coverage limit automatically increases over time.
Read MoneyGeek's State Farm renters Insurance Review
The Average Cost of Renters Insurance in Charleston for 2023
renters insurance is equal to the average.
In Charleston, the average cost of renters insurance is $121 per year or $10 per month. That is around $38 lower than the national average of $159 per year.
What Factors Impact Renters Insurance Costs in Charleston?
While there are several factors influencing renters insurance costs, the following are the most impactful on a premium.
Personal property coverage amount. The most important factor affecting renters insurance is the personal property coverage amount. If you want more coverage, you pay a higher amount each month.
Location. Your location has an impact on premium, though it's minimal. If your rental is in a neighborhood with a history of property theft or the risk of severe weather, you may face a slightly higher insurance rate.
Deductible. You have to pay a certain amount out of pocket before your insurer reimburses you for a claim. Thus, choosing a higher deductible can lower your insurance cost.
ACV vs. RCV. Whether you choose actual cash value (ACV) or replacement cost value (RCV), it affects your premium. With ACV, your insurer only pays the depreciated value of your items. Meanwhile, with RCV, your insurer pays you for a similar new item of the same type and quality.
Liability coverage amount. Your liability coverage amount has a minor effect on your premium. A standard policy has $100,000 in liability coverage, but you can add thousands more and only pay an additional few dollars per year.
Calculate How Much Renters Insurance You Need
Does My Charleston Neighborhood Impact Cost of Renters Insurance?
While your neighborhood does affect your insurance cost, it only has a limited impact. MoneyGeek's study found that where you live within a city may only increase your monthly premium by a few dollars.
Understanding Renters Insurance in Charleston
It isn't mandatory to have renters insurance in Charleston. Still, MoneyGeek strongly recommends, given the low cost, having a policy to protect your personal belongings. Moreover, there are some landlords who require renters to purchase coverage as part of their lease agreement.
What Does Renters Insurance Cover in Charleston?
When you shop for renters insurance in Charleston, make sure you have the right coverage that meets your needs as a renter. A policy with adequate coverage can protect your personal belongings against theft. According to the FBI, the number of property crimes reported in Charleston reached 5,492 per 100,000 residents in 2018, over 177% higher than the national average.
Moreover, renters insurance can cover various risks that can happen anywhere, like fire and water damage. Renters insurance usually covers the following.
Personal property: Renters insurance protects your personal property (clothing, electronics, etc.) from covered perils, like theft, fire and plumbing issues.
Additional living expenses: In case your apartment is uninhabitable due to a covered claim, your renters insurance pays for temporary living expenses, like hotel accommodations and meals, to a set amount.
Personal liability: Your renters policy includes personal liability coverage to pay for legal expenses and court fees in the event a guest sustains an injury on your property and decides to sue you.
Medical payments: Renters insurance covers the medical expenses of an injured guest to policy limits, regardless of who is at fault.
What Is Not Covered by Renters Insurance in Charleston?
Keep in mind that renters insurance has its limitations. One of them is the physical structure of the building. It's your landlord's responsibility to insure your dwelling's structure. It also doesn't cover all situations.
For example, if you want coverage for flood damage, you need to purchase incremental insurance through the National Flood Insurance Program (NFIP). That is because renters insurance usually excludes water damage as a result of flooding.
Renters insurance coverage also doesn't extend to roommate's possessions, damage from earthquakes, damages to your car, jewelry and other high-end items that exceed the policy limit. It's best to review your policy before finalizing your purchase to ensure that your personal belongings have adequate protection.
Frequently Asked Questions About Renters Insurance in Charleston
To help you know more about renters insurance in Charleston, MoneyGeek answered some frequently asked questions below.
Renters Insurance in Charleston Analysis: Methodology
MoneyGeek analyzed hundreds of renters insurance quotes in Charleston to help you find cheap renters insurance. The best renters insurance rankings were determined using data from J.D. Power, AM Best and our affordability metrics that we derive from a comprehensive analysis of quotes provided by Quadrant.
About Mark Fitzpatrick
---
---