best
renters insurance
Buffalo
2023
The Cheapest and Best Renters Insurance in Buffalo


The Companies With the Cheapest Renters Insurance in Buffalo
Renters in Buffalo should consider cost first because most renters insurance companies offer the same core coverages. Shop around so you can compare renters insurance quotes from multiple insurers to help you find the cheapest renters insurance.
The most affordable policies for the average consumer in Buffalo are from:
Lemonade: $64 per year
Allstate: $104 per year
Our study is based on policies with $20,000 in personal property coverage, $100,000 in liability coverage and a deductible of $500. But, your actual costs may differ from these average rates depending on the value of your possessions. Use the table below to check how personal property coverage limits affect premiums.
If you live in another city, you can also compare renters insurance in the state of New York to have an idea of insurance rates.
Average Annual Rates for Personal Property Insurance
Personal Property Coverage:
Scroll for more
Compare Renters Insurance Rates
Ensure you're getting the best rate for your renters insurance. Compare quotes from the top insurance companies.
What Are the Best Renters Insurance Companies in Buffalo?
According to MoneyGeek's research, the best renters insurance companies in Buffalo are:
Best Overall: Lemonade
Runner-up: USAA (only available to eligible military personnel and their families)
To find the top insurers, MoneyGeek used its unique rating system that considers affordability, customer satisfaction ratings from J.D. Power and financial stability ratings from AM Best. We also found that these providers offer unique coverages not provided by all renters insurance companies.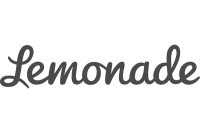 Geek Quick Take
Earning a perfect score on affordability, Lemonade is MoneyGeek's top pick. Lemonade allows you to add a significant other to your policy at a low cost.
More About Lemonade
Policyholders have the unique benefit of adding a co-habiting significant other to their policies at a limited extra cost. Those who value convenience and need to purchase a policy quickly will highly appreciate Lemonade's online quote tool. This allows you to get a renters insurance policy within minutes.
Read MoneyGeek's Lemonade renters Insurance Review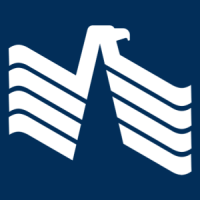 Geek Quick Take
With its consistently high ratings and a perfect score for customer service, USAA is our runner-up. However, you'll need a military background to purchase its policies.
More About USAA
USAA is one of the cheapest companies providing renters insurance nationwide. Policyholders can appreciate USAA's unique coverages and discounts. For instance, all USAA policies will reimburse you for any lost or damaged personal items at replacement cost. Military personnel on active duty enjoy additional discounts and are still covered when deployed abroad.
Read MoneyGeek's USAA renters Insurance Review
The Average Cost of Renters Insurance in Buffalo for 2023
renters insurance is equal to the average.
The average cost of renters insurance in Buffalo is $118 per year or $10 per month for a standard policy with personal property coverage of $20,000, liability coverage of $100,000 and a deductible of $500. This is $41 cheaper than the national average of $159 per year.
What Factors Impact Renters Insurance Costs in Buffalo?
While several factors affect your renters insurance cost, the following are the most impactful to the amount you will spend.
Personal property coverage amount. Your personal property coverage limit is the most important factor in determining the cost of your policy. Even if you're on a budget, you must select a coverage amount that provides enough protection for your possessions. Use MoneyGeek's personal property calculator below to get an accurate estimate of your rates in Buffalo.
Location. Your ZIP code only has a minor effect on your rates. Insurers may check if you live in a neighborhood with a high crime rate or severe weather. If you do, expect your premiums to be slightly more expensive because of the increased likelihood that you'll file a claim.
Deductible. Your policy's deductible is the amount you need to spend toward an insured loss before your policy starts paying for your claim. For example, with a $500 deductible, you'll need to pay the first $500 of a covered loss. You'll have lower monthly premiums if you choose a policy with a higher deductible, but you'll also have higher out-of-pocket costs if you file a claim.
ACV vs. RCV. Depending on your policy, you may get reimbursements based on either your personal property's actual cash value (ACV) or replacement cost value (RCV). Whereas an ACV policy will reimburse you based on the depreciated value of your lost or damaged personal items, an RCV policy will reimburse you the cost of replacing the lost or damaged item with a new one of similar type and quality. RCV policies are generally more expensive than ACV policies because you're guaranteed to receive more money if you file a claim.
Liability coverage amount. The liability coverage limit you choose only slightly impacts your renters insurance premium in Buffalo. A standard policy has $100,000 in liability coverage, but you can add thousands of dollars worth of coverage by paying a few extra dollars per year.
Calculate How Much Renters Insurance You Need
Does My Buffalo Neighborhood Impact Cost of Renters Insurance?
MoneyGeek found that the neighborhood where you live only has a limited effect on the cost of your policy. Your ZIP code may impact the price of your renters insurance in Buffalo by only a few dollars per month.
Understanding Renters Insurance in Buffalo
There is no federal law in New York that requires tenants to have renters insurance, but your landlord in Buffalo may ask you to purchase one. MoneyGeek strongly encourages renters to buy insurance as an affordable way to be financially protected in the event of any loss, theft or damage to one's assets.
Although your landlord's property is insured, the policy will not cover your personal items. For this reason, we advise you to purchase your own renters insurance policy to help cover the expense of replacing your personal belongings if they are lost or damaged due to a fire, burglary, severe weather event or accident.
Renters insurance in Buffalo is very affordable and gives you the option to pay on monthly terms.
What Does Renters Insurance Cover in Buffalo?
If you're looking to buy renters insurance in Buffalo, you need to make sure that you select the right coverage to protect yourself against unexpected losses and damages.
For instance, a renters insurance policy is an affordable way to ensure that you are covered against expenses due to theft. According to an FBI report, in 2019, Buffalo had a property crime rate of 2,980 per 100,000 people. This is 57.67% above the national average.
Renters may also buy insurance to protect against others risks, such as fires and water damage, which may occur at any time.
A renters insurance policy in Buffalo typically includes the following:
Personal property coverage: This standard component of your renters insurance will reimburse you the equivalent cost of your lost or damaged personal items but only up to your coverage limit.
Additional living expenses: Your policy will help you pay for temporary housing if your rented unit becomes uninhabitable due to a covered peril.
Liability insurance: This will help you pay for the cost of repairs to another person's property if you're found responsible for damage. It will also cover legal expenses if you're sued over an incident that happened in your rental unit.
Medical payments coverage: Your liability coverage will shoulder the cost of other people's medical bills through either family liability or guest liability protection.
What Is Not Covered by Renters Insurance in Buffalo?
Your renters insurance policy in Buffalo covers your personal property, but it doesn't cover the structure of the building. The owner of your rented property is responsible for buying insurance to protect the building's structure.
Remember that although most standard renters insurance policies cover certain types of water damage, damage due to flooding is generally not a covered peril. If you want protection against flood damage, we encourage you to purchase incremental insurance through the National Flood Insurance Program (NFIP).
Standard renters insurance typically does not cover the personal belongings of your roommates or damage from earthquakes. Policies also typically don't cover damage to your car or other high-value items such as jewelry, as these may exceed your policy limits.
Because not all renters policies are the same, MoneyGeek strongly advises you to read your policy carefully and to make sure you understand all points, especially the fine print, before finalizing your purchase.
Frequently Asked Questions About Renters Insurance in Buffalo
Here are MoneyGeek's answers to some of the most commonly asked questions to guide you in your search for the best renters insurance in Buffalo.
Renters Insurance in Buffalo Analysis: Methodology
Moneygeek analyzed hundreds of renters insurance quotes in Buffalo to help you find cheap renters insurance. The best renters insurance rankings were determined using data from JD Power, AM Best and our affordability metrics that are derived from a comprehensive analysis of quotes provided by Quadrant.
About Mark Fitzpatrick
---
---