best
renters insurance
Boise
2023
The Cheapest and Best Renters Insurance in Boise

The Companies With the Cheapest Renters Insurance in Boise
Cost is an important factor to consider when getting renters insurance in Boise since many insurers offer the same coverage. Compare premiums between insurance companies to find a policy that best suits your needs.
According to MoneyGeek's research, on average, the cheapest renters insurance companies in Boise are:
Nationwide: $80 per year
USAA: $89 per year (only available to military personnel and their families)
USAA is an affordable option for those with a military background, and policyholders get reimbursed for items at replacement cost and have coverage for floods and earthquakes that damage their belongings.
MoneyGeek's sample renters insurance policy has $20,000 in personal property coverage, $100,000 in liability coverage and a deductible of $500. You can use the table below to see how your premium changes based on your chosen personal property coverage limit.
If you live outside of Boise, MoneyGeek also compared rates of renters insurance companies in Idaho.
Average Annual Rates for Personal Property Insurance
Personal Property Coverage:
Scroll for more
Compare Renters Insurance Rates
Ensure you're getting the best rate for your renters insurance. Compare quotes from the top insurance companies.
What Are the Best Renters Insurance Companies in Boise?
MoneyGeek found that the top-rated renters insurance companies in Boise are:
Best Overall: USAA (only available to current and former military members)
Runner-Up: Nationwide
MoneyGeek's unique rating system evaluated each provider based on their affordability, customer satisfaction scores from J.D. Power and financial stability scores from AM Best. These companies also provide unique coverages that not all renters insurance companies offer.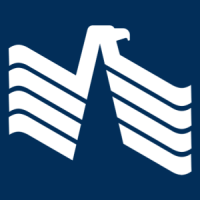 Geek Quick Take
Our top pick in Boise for renters insurance is USAA, garnering a perfect score in customer service and high affordability score. USAA is not widely-available to Boise renters since it's exclusive to those with a military background.
More About USAA
USAA is consistently a cheap option for eligible renters across the country. USAA policies include flood and earthquake coverage, which most other providers don't include. To make a policy more affordable, military members who are currently serving can get an additional discount on their policy. Plus, USAA continues to cover you even if you're deployed abroad or decide to move outside of the U.S.
Read MoneyGeek's USAA renters Insurance Review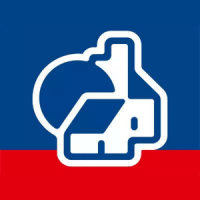 Geek Quick Take
Nationwide received above-average scores across the board, and the best score of all companies for affordability. Up to your chosen limit, you can get extra coverage for valuables like jewelry and fine art.
More About Nationwide
With Nationwide, policyholders can get protection against water backup damage caused by sewers or drains. You can also extend your protection outside of your rented unit to cover personal belongings in a trailer, motor vehicle or watercraft. Nationwide also provides add-on earthquake coverage.
Read MoneyGeek's Nationwide renters Insurance Review
The Average Cost of Renters Insurance in Boise for 2023
renters insurance is equal to the average.
Nationally, the average cost of renters insurance is $159 per year. Renters in Boise pay $97 per year, which is around $62 less than the national average rate.
What Factors Impact Renters Insurance Costs in Boise?
Several factors impact renters insurance rates in Boise. MoneyGeek listed below factors that greatly impact the cost of your premium.
Personal property coverage amount. Your personal property limit plays the biggest role in determining the cost of your renters insurance in Boise.
Location. Insurance providers compute your premium based on where you live. Crime rates have a minor effect on the cost of how much you pay for renters insurance.
Deductible. The deductible is what you pay your carrier out-of-pocket when filing a claim. If you have a higher deductible, your monthly payments are more affordable.
ACV vs. RCV. Insurance companies tend to reimburse policyholders either through actual cash value (ACV) or replacement cost value (RCV). With ACV, you're reimbursed for the depreciated value of belongings. Conversely, with RCV, you're reimbursed for the cost of buying a new, similar item.
Liability coverage amount. Your liability coverage has the least impact on your premium — the standard amount is $100,000. But you can get thousands of dollars more in coverage by paying an additional few dollars a year.
Calculate How Much Renters Insurance You Need
Does My Boise Neighborhood Impact Cost of Renters Insurance?
Compared to other insurance types, renters insurance isn't as greatly affected by location. Your neighborhood has a limited impact on your premium, either increasing or decreasing your rate by a few dollars per month.
Understanding Renters Insurance in Boise
While renters insurance isn't a legal requirement in Idaho, MoneyGeek strongly encourages you to purchase renters insurance in Boise. At a low cost, renters insurance protects your belongings.
What Does Renters Insurance Cover in Boise?
When you're shopping for renters insurance in Boise, it's important to select a policy that offers the right amount of coverage. Renters insurance is relatively cheap and provides protection from perils such as theft. In 2019, the FBI found that Boise had 1,479 reported property crimes per 100,000 residents, which is 21.75% below the national average.
Renters insurance also covers individuals who live in rental apartments or homes from risks like water damage, fires and vandalism. Standard renters insurance policies in Boise include the following:
Personal property coverage: This covers items in your rented property, like your clothing, appliances and furniture, from perils such as fire and theft.
Additional living expenses: In the event that you can't live in your unit, this coverage helps you pay for the cost of temporary housing to policy limits.
Liability insurance: If an accident occurs within your rented unit and injures another person or causes damages, you're covered.
Medical payments coverage: This covers the medical bills, to policy limits, if someone is injured within your rented property. You can get this payout regardless of who is at fault.
What Is Not Covered by Renters Insurance in Boise?
Renters insurance has its limits. While it covers personal property, it doesn't cover the structure of the rented unit — the owner has insurance to cover it. Perils also aren't always covered by renters insurance. So if you know that you need additional coverage, it's best to purchase it.
Even if water damage is covered by renters insurance in Boise, flood damage usually isn't. Instead, you can buy incremental insurance through the National Flood Insurance Program (NFIP).
Renters insurance also doesn't cover your roommate's belongings, damage from earthquakes (with most companies), damage to your vehicle, jewelry or similar items that cost more than your policy's limit. Not all policies are the same, so you should carefully read through the terms.
Frequently Asked Questions About Renters Insurance in Boise
To help you get the best and most affordable renters insurance in Boise, MoneyGeek answered commonly asked questions about it.
Renters Insurance in Boise Analysis: Methodology
MoneyGeek analyzed hundreds of renters insurance quotes in Boise to help you find cheap renters insurance. The best renters insurance rankings were determined using data from J.D. Power, AM Best and our affordability metrics that we derive from a comprehensive analysis of quotes provided by Quadrant.
About Mark Fitzpatrick
---
---