best
renters insurance
Baton Rouge
2023
The Cheapest and Best Renters Insurance in Baton Rouge
The Companies With the Cheapest Renters Insurance in Baton Rouge
Most renters insurance policies offer similar coverages, making cost an essential deciding factor when selecting a provider. Comparing quotes can help you find the company with the best deal.
According to MoneyGeek, the companies offering the cheapest renters insurance in Baton Rouge are:
USAA: $109 per year. (Only available to military members and their families)
State Farm: $127 per year
Renters insurance from USAA can be an excellent option for those who qualify because its policies reimburse items at replacement costs. USSA also automatically covers damages caused by earthquakes and floods, providing better value.
MoneyGeek's analysis focused on policies with a $20,000 personal property limit, $100,000 liability coverage and a $500 deductible. The table below shows how renters insurance costs in Baton Rouge change when you adjust your coverage limits.
Renters residing outside Baton Rouge can also compare the cost of renters insurance in Louisiana.
Average Annual Rates for Personal Property Insurance
Personal Property Coverage:
Scroll for more
Compare Renters Insurance Rates
Ensure you're getting the best rate for your renters insurance. Compare quotes from the top insurance companies.
What Are the Best Renters Insurance Companies in Baton Rouge?
MoneyGeek found that the providers with the best renters insurance in Baton Rouge are:
Best Overall: USAA - $109 per year (Only available to military members and their families)
Runner-up: State Farm - $127 per year
Our rating system considers customer satisfaction scores from J.D. Power, financial stability ratings from AM Best and affordability. Our top insurers also offer coverages that other providers don't.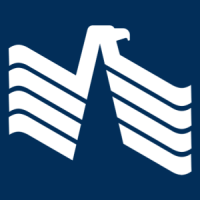 Geek Quick Take
USAA ranks first with a perfect score in all categories. However, only renters who are military members can purchase its policies.
More About USAA
USAA consistently offers some of the most affordable renters insurance across the nation. The company extends coverage to military members stationed overseas. It also automatically covers damages from earthquakes and floods, coverage you typically have to purchase separately.
Read MoneyGeek's USAA renters Insurance Review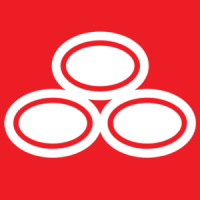 Geek Quick Take
Second place goes to State Farm, which rated high in affordability. The company offers inflation coverage, which increases your limits over time.
More About State Farm
Like USAA, State Farm is one of the cheapest renters insurance providers in the country. It also offers unique coverages, such as identity coverage restoration, which you can purchase for $25 and protects you against damages from identity fraud.
Read MoneyGeek's State Farm renters Insurance Review
The Average Cost of Renters Insurance in Baton Rouge for 2023
renters insurance is equal to the average.
The average cost of renters insurance in Baton Rouge is lower than the national average of $159 per year. Renters in the city spend around $141 annually — a difference of $18.
What Factors Impact Renters Insurance Costs in Baton Rouge?
Many factors affect the cost of renters insurance in Baton Rouge, but some bear more weight than others. The ones significantly impacting rates are as follows:
Personal property coverage amount. The cost to replace your belongings is the primary factor determining your renters insurance premium. The more belongings you want covered, the more expensive your premium.
Location. If you live in an area with higher crime rates, you might pay higher premiums.
Deductible. A higher deductible means you'll pay more out of pocket before your coverage kicks in. However, higher deductibles typically result in more affordable premiums.
ACV vs. RCV. There are two types of renters insurance policies. Actual Cash Value (ACV) considers depreciation, while Replacement Cost Value (RCV) doesn't. You typically pay 10% more for an RCV policy because it replaces damaged items with new ones of a similar kind and quality.
Liability coverage amount. Raising your liability limits affects your premium, but not as much as other factors. You'll only spend a few additional dollars per year to increase your coverage by thousands of dollars.
Calculate How Much Renters Insurance You Need
Does My Baton Rouge Neighborhood Impact Cost of Renters Insurance?
Although your location may affect the cost of your renters insurance policy, its impact isn't considerable. Our analysis shows that insurance premiums between neighborhoods in Baton Rouge only vary by a few dollars per month.
Understanding Renters Insurance in Baton Rouge
Whether or not you purchase renters insurance in Baton Rouge is your decision. It isn't a legal requirement in the city, but MoneyGeek encourages renters to get a policy.
Renters insurance can be a worthy investment. Remember, your landlord's policy covers your dwelling's structure but doesn't extend to your belongings. Renters insurance is an affordable way to protect your assets against covered perils.
What Does Renters Insurance Cover in Baton Rouge?
You must consider what kind of coverage you need from your renters insurance. For example, renters insurance protects Baton Rouge residents against theft. According to the FBI, Baton Rouge had a property crime rate of 4,928 per 100,000 people in 2019, which is 161% above the national average.
You may also want coverage against fire and water damage. These are relatively common events and may occur regardless of where you live. Companies offering renters insurance in Baton Rouge typically include the following coverages:
Personal property coverage: Protects your belongings from damages caused by covered perils. It includes furniture, clothing or electrical equipment like your laptop and phone.
Additional living expenses: Cover costs for alternative lodgings if your rental unit becomes uninhabitable.
Liability insurance: Pays for legal fees and damages if you're at fault for an accident in your rented property.
Medical payments coverage: Pays for medical bills if a person is injured in your rental property, regardless of who is at fault.
What Is Not Covered by Renters Insurance in Baton Rouge?
It's crucial to understand what your renters insurance doesn't cover. For example, it protects your personal property but not the structure of your rental property — your landlord's policy covers that.
Renters insurance in Baton Rouge protects you against water damage from a leaking pipe. However, most standard policies will not pay for flood damage. Renters in flood-prone areas can buy incremental insurance through the National Flood Insurance Program (NFIP).
A rental insurance policy protects your assets. It does not extend to your roommate's possessions, even if you share a rented space. Renters insurance doesn't cover damages from earthquakes, or those to your car, jewelry or other items with a higher value than your policy's limits.
The best way to know what your policy does and doesn't cover is to read it carefully. Remember, not all insurance plans are the same, so it's best to read the fine print.
Frequently Asked Questions About Renters Insurance in Baton Rouge
MoneyGeek answered the most commonly asked questions about renters insurance in Baton Rouge.
Renters Insurance in Baton Rouge Analysis: Methodology
MoneyGeek analyzed hundreds of renters insurance quotes in Baton Rouge to help you find cheap renters insurance. We determined the best renters insurance using data from J.D. Power, AM Best, and affordability metrics derived from a comprehensive analysis of quotes provided by Quadrant.
About Mark Fitzpatrick
---
---