best
renters insurance
Baltimore
2023
The Cheapest and Best Renters Insurance in Baltimore
The Companies With the Cheapest Renters Insurance in Baltimore
Most renters insurance policies in Baltimore contain similar coverages, so it's important to compare quotes from multiple providers.
MoneyGeek's study shows you can purchase the most affordable renters insurance in Baltimore from:
Lemonade: $73 per year
MetLife: $93 per year
For this study, we obtained quotes for policies with personal property coverage of $20,000, liability coverage of $100,000 and a $500 deductible. Your premium will depend on the amount of coverage you select. You can see how rates vary by coverage levels in the table below.
If you live outside Baltimore, you can compare renters insurance rates in Maryland.
Average Annual Rates for Personal Property Insurance
Personal Property Coverage:
Scroll for more
Compare Renters Insurance Rates
Ensure you're getting the best rate for your renters insurance. Compare quotes from the top insurance companies.
What Are the Best Renters Insurance Companies in Baltimore?
MoneyGeek evaluated several carriers in Baltimore to see which offered the best renters insurance. The top two are:
Best overall: USAA - $99 per month (Only available to present and former military members and their families)
Runner-up: MetLife - $93 per month
The best renters insurance isn't always the cheapest. Besides affordability, MoneyGeek's unique scoring system considered customer satisfaction survey results from J.D. Power, and AM Best's financial stability ratings. USAA and MetLife also offer coverages you might not find from other Baltimore insurers.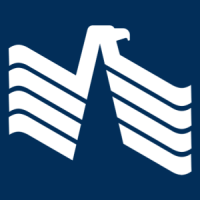 Geek Quick Take
The top spot goes to USAA, with perfect scores in customer experience and financial strength. However, you must have a military background to qualify for a policy.
More About USAA
Based on MoneyGeek's analysis, USAA consistently ranks as one of the most affordable insurance providers nationwide. USAA policies can be very cost-effective because they automatically cover flood and earthquake damages. Renters on active military duty qualify for additional discounts, making this an even cheaper option.
Read MoneyGeek's USAA renters Insurance Review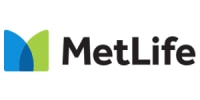 Geek Quick Take
MetLife earns second place, scoring highest in affordability. You automatically get identity theft protection when you purchase a MetLife renters insurance policy.
More About MetLife
Nowadays, we conduct many transactions online, and all renters need to be wary of identity theft. MetLife protects you at no extra cost. You can also get additional coverage for high-value items like sports equipment and musical instruments.
The Average Cost of Renters Insurance in Baltimore for 2023
renters insurance is equal to the average.
Renters in different states pay varying amounts for coverage. The average cost of renters insurance in Baltimore is $29 lower than the national average of $159. Policyholders pay an average of $11 per month or $130 per year.
What Factors Impact Renters Insurance Costs in Baltimore?
Renters insurance companies in Baltimore consider several factors when calculating premiums. However, the following five criteria have the most significant impact on your rates:
Personal property coverage amount. The biggest factor affecting rates is the coverage amount. You'll need to consider the value of your clothes, furniture, electronics and appliances. The more things you own, the more coverage you'll need — and the higher your premium becomes.
Location within the city. Rates may vary between neighborhoods, particularly those with higher crime rates.
Deductible. A lower deductible means you spend less out of pocket before your policy begins covering costs. However, you'll also pay a higher premium.
ACV vs. RCV. Actual Cash Value (ACV) policies reimburse you based on items' depreciated cost, so the older they are, the less they are worth. Replacement Cost Value (RCV) policies, on the other hand, pay for a new item of the same kind and quality. RCV policies usually cost 10% more.
Liability coverage amount. This coverage has little impact on the cost of renters insurance in Baltimore. You can increase your limits by several thousand for just a few dollars more each month.
Calculate How Much Renters Insurance You Need
Does My Baltimore Neighborhood Impact Cost of Renters Insurance?
Yes, where you live affects the cost of renters insurance in Baltimore. Living in a neighborhood where theft and vandalism is common may increase your premiums slightly, by a couple of dollars per month.
Understanding Renters Insurance in Baltimore
Currently, no state requires renters to purchase renters insurance. However, MoneyGeek encourages you to get coverage when you're renting. Your landlord may also require it.
You can find cheap renters insurance in Baltimore by shopping around, making it an affordable way to protect your assets.
What Does Renters Insurance Cover in Baltimore?
Deciding to purchase renters insurance in Baltimore requires some thought. It's critical you have the right coverages to suit your needs and preferences.
A renters insurance policy protects you against losses caused by theft. According to the FBI, Baltimore had a property crime rate of 3,652 per 100,000 people in 2019, which is 93% above the national average.
A renters policy also provides coverage against perils like water or fire damage, which are common occurrences, regardless of your location. A standard renters insurance policy in Baltimore usually includes:
Personal property coverage: Helps pay for costs when your personal belongings sustain damage. These include appliances and furniture, clothes, electronics and other possessions.
Additional living expenses: Pays for costs if you need to relocate temporarily.
Liability insurance: Pays for accidental damage to your rental property and expenses incurred if someone injures themselves because of your negligence.
Medical payments coverage: Pays for medical bills if a person is injured in your rental property, regardless of who is at fault.
What Is Not Covered by Renters Insurance in Baltimore?
Renters insurance doesn't protect you against all possible expenses. For example, although your policy covers water damage, it won't help pay for damages caused by a flood. If you live in a flood-prone area, you can purchase incremental insurance from the National Flood Insurance Program (NFIP).
Renters insurance covers your personal property, not your roommates' (even if you rent the same space). You may also have some belongings that aren't covered, such as jewelry or items with value higher than your limits. It also does not extend to your rental property's structure — your landlord's insurance policy should take care of that — nor will it help pay for earthquake damage.
Not all renters insurance policies in Baltimore are the same. It's best to read your policy thoroughly to know what it does or does not cover.
Frequently Asked Questions About Renters Insurance in Baltimore
MoneyGeek answered some of the most commonly asked questions about renters insurance in Baltimore.
Renters Insurance in Baltimore Analysis: Methodology
MoneyGeek analyzed hundreds of renters insurance quotes in Baltimore to help you find cheap renters insurance. We ranked the best renters insurance using data from J.D. Power, AM Best, and affordability metrics derived from a comprehensive analysis of quotes provided by Quadrant.
About Mark Fitzpatrick
---
---