best
renters insurance
Albuquerque
2023
The Cheapest and Best Renters Insurance in Albuquerque


The Companies With the Cheapest Renters Insurance in Albuquerque
The most important factor renters consider when shopping for a renters insurance policy in Albuquerque is insurance cost since most providers provide comparable core coverages. If you want to get the cheapest renters insurance provider in the city, MoneyGeek recommends comparing quotes from several carriers.
On average, the two cheapest Albuquerque renters insurance carriers are:
State Farm: $94 per year
USAA: $138 per year
The rates outlined in this guide are for coverage limits of $20,000 for personal property, $100,000 for liability and a $500 deductible. Remember that your actual rate may be slightly different. You can change personal property coverage limits in the table below to see how premiums change.
Renters who live outside of Albuquerque can also compare renters insurance for the entire state of New Mexico.
Average Annual Rates for Personal Property Insurance
Personal Property Coverage:
Scroll for more
Compare Renters Insurance Rates
Ensure you're getting the best rate for your renters insurance. Compare quotes from the top insurance companies.
What Are the Best Renters Insurance Companies in Albuquerque?
MoneyGeek's data shows that the best renters insurance companies in Albuquerque are:
Best Overall: State Farm
Runner-up: USAA (only available for current and former military members)
MoneyGeek used a unique rating system that took into account affordability, customer satisfaction ratings from J.D. Power and financial stability ratings from AM Best to determine the rankings. MoneyGeek also found that both of the top companies offer unique coverages that are not frequently offered by other renters insurance companies.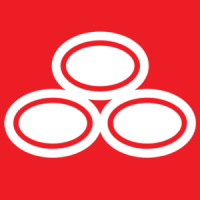 Geek Quick Take
State Farm is our best pick because it earned perfect scores in stability and affordability plus ranked well in terms of customer satisfaction. It offers inflation coverage.
More About State Farm
State Farm renters insurance is consistently one of the most affordable options in the country. You can add restoration coverage to your policy for an extra $25 per year, which will protect you in the case of identity theft. Plus, if you live in a high-risk area, State Farm provides earthquake insurance.
Read MoneyGeek's State Farm renters Insurance Review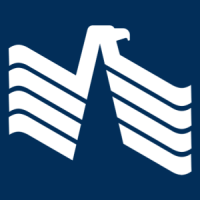 Geek Quick Take
USAA ranked second after receiving perfect stability and J.D. Power customer satisfaction scores. However, this provider is only available to current and former military personnel and their families.
More About USAA
USAA is a low-cost choice that offers different types of coverage. For example, USAA covers damages from floods and earthquakes, unlike other insurance companies. Also, military members can get an extra discount on their policy to make it even cheaper. It even covers members who are serving or living abroad.
Read MoneyGeek's USAA renters Insurance Review
The Average Cost of Renters Insurance in Albuquerque for 2023
renters insurance is equal to the average.
Insurance costs for Albuquerque renters average $94 per year or $8 per month. This is $65 less per year than the national average of $159 per year.
What Factors Impact Renters Insurance Costs in Albuquerque?
Although a variety of factors affect the cost of your renters insurance, the following are the most important.
Personal property coverage. The type and value of the personal property you want to insure substantially impacts your coverage amount. This is important while searching for the best and cheapest Albuquerque renters insurance provider.
Location. Your renters insurance premium is influenced by your location because of weather patterns and crime rate. In areas prone to theft or bad weather, renters insurance premiums could be higher.
Deductible. When an insurance company replaces your property, you are responsible for paying the deductible. Due to increased out-of-pocket expenses when a claim is filed, higher deductibles reduce monthly premiums.
ACV vs. RCV. Insurance companies may offer actual cash value (ACV) or replacement cost value (RCV) after a covered event. ACV insurance compensates you less for your items since it considers depreciation. RCV insurance covers the purchase of a similar new item. ACV insurance reduces your monthly cost but provides you with a smaller payout in the event of a claim. RCV plans are more expensive, but claim payments are higher.
Liability coverage amount. The standard claim limit for renters insurance liability coverage is $100,000. However, the level of coverage you choose will have a minimal impact on the price of your renters insurance. You could add thousands of dollars of coverage for just a few extra dollars annually.
Calculate How Much Renters Insurance You Need
Does My Albuquerque Neighborhood Impact Cost of Renters Insurance?
Compared to many other types of insurance, your location has a minimal influence on renters insurance prices. According to MoneyGeek's study, where you live won't impact your monthly insurance premium that much.
Understanding Renters Insurance in Albuquerque
Although renters insurance is not mandated by law in Albuquerque, it might help you repair or replace damaged or stolen items. It may also cover accidents that occur at your residence. Typically, annual premiums for plans are cheap, and some landlords may require it.
What Does Renters Insurance Cover in Albuquerque?
There are several factors to consider while shopping for renters insurance in Albuquerque, such as the cost of replacing or repairing your belongings in the event of theft or damage.
According to the FBI, property crime rates in Albuquerque are roughly 94% higher than the national average in 2019, with 3,672 incidents per 100,000 residents.
Residents of Albuquerque rental houses may purchase insurance to cover a wide range of risks, including fires and water damage. Albuquerque renters insurance policies generally include:
Personal property coverage: A person's personal belongings include furniture, electronics and clothing. In the case of a covered loss, such as theft or fire, this insurance helps restore or replace your belongings.
Additional living expenses: When a policyholder is temporarily evacuated from their principal residence, their additional living costs are covered by an insurance policy known as additional living expenses.
Liability insurance: Renters liability insurance covers injuries you cause others. It may pay legal expenses for home accidents.
Medical payments coverage: Regardless of who is at fault, medical payments coverage covers the medical expenses of anybody injured on your property in an accident.
What Is Not Covered by Renters Insurance in Albuquerque?
Albuquerque renters insurance covers your possessions, but not the building itself. In addition, there are some dangers that renters insurance does not cover. It can be wise to purchase additional coverage for such dangers.
For instance, water damage is covered by renters insurance. However, most conventional policies exclude flood-related water damage. If you want extra protection against flood damage, you can get it via the National Flood Insurance Program (NFIP).
Most renters insurance policies exclude your roommates' belongings, earthquake damage, car damage, jewelry and other valuables exceeding the policy limitations.
Before making your purchase, read the policy thoroughly to ensure that you are adequately covered.
Frequently Asked Questions About Renters Insurance in Albuquerque
When shopping for renters insurance, customers should look for the best deal without sacrificing the quality of service. MoneyGeek answers some of the most common questions about renters insurance in Albuquerque.
Renters Insurance in Albuquerque Analysis: Methodology
MoneyGeek analyzed hundreds of renters insurance quotes in Albuquerque to help you find cheap renters insurance. The best renters insurance rankings were determined using data from J.D. Power, AM Best and our affordability metrics that are derived from a comprehensive analysis of quotes provided by Quadrant.
About Mark Fitzpatrick
---
---