A certificate of insurance (COI) is a document that proves your business has an insurance policy. It's also known as a certificate of liability insurance or a certificate of general liability insurance, depending on the coverage being confirmed. A COI is only attainable after you purchase a policy and is often used to prove to clients, vendors or other parties that your business is insured before you do business with them.
Table of Contents
What Is the Purpose of a Certificate of Insurance?
A certificate of insurance (COI) is usually a one-page document that summarizes what coverages you have in an easily digestible format. It lets clients and other businesses know you are insured against risks associated with your business, granting them peace of mind.
Not having a COI or providing any form of proof of insurance can lead to missed business opportunities, as it's common for clients and vendors to require one before doing business with you. This is because they do not want to be liable in case of damages, injuries or poor handiwork.
Note that a COI is not your actual policy but a description of it. It will only become available to you if you purchase a policy from an insurer.
What Does a Certificate of Insurance Include?
A COI will summarize the details of your policy in one page, including information on the coverages you have, the limits and more. On a certificate of general liability insurance, which is the most common policy amongst business owners, details can include, but are not limited to:
Business name and business owner's name
Insurance company and contact information
Insurance policy number
Policy expiration date
Coverage limits
COIs will segregate the types of business coverage you have. For instance, general liability, commercial auto and workers' compensation insurance will all have their own sections.
What Businesses Need a Certificate of Insurance?
While having a COI to present to potential and existing customers can grant them peace of mind, not all companies need to showcase it or provide it. For instance, if you run a restaurant, you don't need to provide a COI to every diner.
Generally, businesses that render a service to customers or other businesses are most often required to provide a COI. Businesses that have to bid for contracts may also need a COI. Some examples of businesses that often need a COI include, but are not limited to:
Electrical services or repairs
Plumbing companies
Landscaping businesses
Consultancies
Construction companies
Cleaning services
Property managers
Fitness or wellness businesses
When to Get a Certificate of Insurance
Once you've purchased your policy, you can request a COI from your insurer at any time. Clients can also request a COI from your insurer to confirm your coverage.
It's also generally a good idea to get a COI if:
You recently purchased a policy.
You work with clients or other business vendors often.
You are undergoing a bidding process and are trying to win a contract.
MONEYGEEK TIP
Providing a COI is crucial for your business. But it's equally important to request a COI before working with other business vendors. Doing so can protect your business from potential liabilities and risks that may arise during a project or contract.
Validating a COI
A COI is generally condensed to ensure the reader can quickly understand what the coverages are. However, it's still important to carefully review the details of the COIs you give out and receive. Some key pieces of information to check include:
The name of the insured party matches your business's name or who you're doing business with.
The policy is active and will not expire before the services are completed.
The limits of the liability insurance coverage meet the requirements of the contract.
The scope of coverage includes all the necessary protection against risks that are most likely to happen.
The insurer authorizing the form has signed it.
If there are any details you or the client are unsure about, it's best to contact the insurer for clarification.
How to Get a Certificate of Insurance
To get a COI, you need to request it from your insurer. Most insurance providers allow you to do this online by filling out a form on their website, but you can also contact an agent or call their hotline.
HOW MUCH DOES A COI COST?
After purchasing an insurance policy, business owners receive a COI for free. Even if you request it again afterward, insurers do not typically charge extra for providing COIs.
How Long Does It Take to Get a Certificate of Insurance?
COIs typically have a quick turnaround time, but how long it takes will depend on the insurer. If you can request a COI with your provider online, you can often get a copy instantly. However, if you have to call your insurer, you may have to wait anywhere from a few minutes to a few hours.
How to Add an Additional Insured to a COI
An "additional insured" refers to another individual or entity covered by your business insurance. This coverage can be added temporarily for a project or for the policy's lifetime.
Adding entities or individuals to a policy may be a requirement in some contracts to do business with a client or bigger company. For instance, a big company may insist that a small business add them to their insurance for a project, or a vendor may require that both the owner and the business are in the COI.
If you need to give someone or a business additional insured status, you can typically do so by contacting your insurer or applying to do so online.
When Does a COI Expire?
COIs expire at the same time as your policy expires. However, expired COIs should always be kept on file for a period of time in case of any future legal problems. For instance, if a lawsuit is filed, you can prove there was coverage in place.
Certificate of Insurance FAQs
Understanding what a certificate of insurance is, when it's needed and what's on it is essential for any business owner. Discover more about COIs in our frequently asked questions.
Learn More About Insurance
Business Insurance
Auto Insurance
About Melissa Wylie
---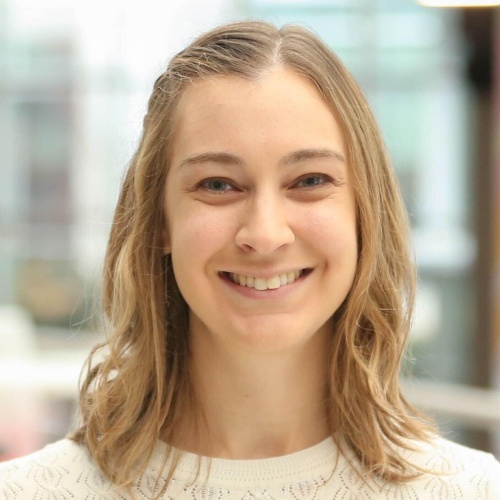 ---