MoneyGeek Analysis:
Your Financial Contracts May Be Harder to Read Than the Constitution — Can AI Help?
Advertising & Editorial Disclosure
Last Updated: 6/14/2023
Essential documents should be easy to read, but often, they're not. MoneyGeek analyzed a variety of contracts and service agreements using eight readability metrics — including the Flesch-Kincaid Grade Level and Flesch Reading-Ease tests — and found that some of the most important documents in our lives, from credit card agreements to social media site agreements, are not only challenging to read but also extremely time-consuming. We also tested out a few artificial intelligence tools to see if this emerging technology can help demystify these otherwise difficult-to-read documents. Here's what we found.
KEY FINDINGS:
The contracts MoneyGeek analyzed require an 11th-grade reading level, on average. By contrast, 54% of Americans read below a sixth-grade reading level, according to the Barbara Bush Foundation for Family Literacy.

The health insurance contracts we analyzed were more challenging to read than the U.S. Constitution, including the Bill of Rights. While the Constitution requires a higher reading level, the sheer size of a health insurance contract means it takes much longer to read.

Apple and Facebook's Terms of Service Contracts are just as hard to read as a life insurance contract, requiring a 12th-grade reading level.

A standard credit card agreement requires a 10th-grade reading level — could this contribute to the mismanagement of credit cards?
Technology Terms of Service Agreements Are Harder to Read Than Financial Services Contracts
MoneyGeek analyzed 17 common technology agreements and financial services contracts using eight readability metrics and discovered that a contract for a company such as Apple can be more difficult to read than a credit card agreement or even a health insurance policy.
On the one hand, you might argue that the stakes are higher when signing a credit card or life insurance agreement, so it's a good thing that those are easier to read. But it isn't as if credit card or life insurance policies are easy to understand. Credit card agreements generally require a 10th-grade reading level; health insurance, 11th-grade.
The legalese prevalent throughout most consumer contracts almost guarantees that many people, even if they do bother to attempt to read what they're signing, will never understand what they are signing. Consumer contracts may not make us dumber consumers, but they are making us ill-informed and oblivious consumers.
FINANCIAL CONTRACTS
Avg. Reading Level Required: 10.57
Life Insurance: 11.76
Health Benefits (Full Document): 11.00
Health Benefits (Summary): 10.75
Credit Card: 10.10
Auto Insurance: 9.80
TECHNOLOGY CONTRACTS
Avg. Reading Level Required: 11.31
Terms of Service: 12.02
Tech Privacy Notice: 10.95
---
Among Financial Service Contracts, Health Insurance Agreements Are the Most Painful to Read
MoneyGeek analyzed the average readability of specific categories of financial agreements and compared it to the readability of everyone's favorite living document — the U.S. Constitution. We calculated a Reading Pain Score for each by multiplying a document's required reading level by its average reading time and then scaling that score from 0 to 100, which a higher score indicating more difficulty.
We don't want or need to exaggerate a serious problem. Most financial documents are, fortunately, easier to read than the U.S. Constitution. Still, there are plenty of financial contracts that could be doing better. For instance, we found that, on average, health insurance contracts are much more challenging to read than the Constitution.
We gave the average health insurance policy a Reading Pain Score of 100, while the Constitution received a reading pain score of just 21.3. While the average health insurance policy requires a much lower reading level than the Constitution, it takes the average reader a whopping 142 minutes longer to read.
Comparing Reading Pain for Financial Contracts and the Constitution
| Document | Reading Pain Score | Reading Level Required | Average Reading Time (mins) |
| --- | --- | --- | --- |
| Health Benefits (Full) | 100 | 11.00 | 178 |
| Constitution | 24 | 15.49 | 36 |
| Auto Insurance | 17 | 9.80 | 44 |
| Life Insurance | 16 | 11.76 | 35 |
| Credit Card | 12 | 10.10 | 34 |
| Health Benefits (Summary) | 0 | 10.75 | 11 |
No One Reads These Things, Right? Expert Advice On How to Navigate Contracts
Nobody is going to read financial contracts cover to cover, especially for something as onerous as health insurance. Even some attorneys will admit to not occasionally reading them.
Ryan Byers, a litigation attorney in Springfield, Illinois, who has represented individuals and businesses in contract disputes, says that he generally does read consumer contracts. That said, he admitted, "I would be lying if I said that there weren't a few in my life that I signed without reading because I was in a hurry."
Still, Byers says consumers who don't want to read contracts should at least consider scanning them.
He particularly suggests zeroing in on information about the length of a contract, payments made and fees or penalties. If you're feeling really ambitious, you might also look to see if you're waiving your rights to sue the company.
Byers concedes that if you find something you don't like in the contract, "you are not going to be able to negotiate different terms. If you try, you'll just get ignored."
But by taking the time to read through important areas of the contract, you can decide whether you want to sign it from a more informed perspective.
True, you're probably always going to sign a contract for a social media service or a new cell phone that you've had your eye on for a while. But when looking at life insurance, credit card or car insurance contracts, you have more choices and flexibility — and a lousy contract may convince you that what you're signing for isn't a great deal.
And if you do pore through a contract, you might learn something about the financial arrangement you're starting, such as understanding more about your credit card statement. Reading through a contract is particularly a good idea if you are applying for your first credit card.
Can AI Technology Make Contracts Easier to Understand?
With all the talk in the media and society about artificial intelligence, we found ourselves wondering, can everyday people use AI technology to help understand confusing consumer contract language?
In theory, probably, but we had some mixed results when we tried it out. In some cases, ChatGPT may have made passages slightly better. For instance, this first paragraph is from a sample policy from UnitedHealthcare:
Amounts paid toward the Annual Deductible for Covered Health Care Services that are subject to a visit or day limit will also be calculated against that maximum Benefit limit. As a result, the limited Benefit will be reduced by the number of days/visits used toward meeting the Annual Deductible.
We asked: Can you explain this text, from a health insurance contract, in straightforward English?
ChatGPT replied:
In simpler terms, if you have a health insurance plan with an annual deductible and there are limits on the number of visits or days covered for certain healthcare services, the amounts you pay towards meeting that deductible will also count towards the maximum benefit limit of your plan.
This means that the limited coverage you have for those specific services will be decreased by the number of days or visits you use to fulfill your annual deductible. In other words, the coverage available for those services will be reduced as you use them to meet your deductible.
But is that really simpler? Maybe a little.
On the other hand, when we asked Google's Bard for help with the same UnitedHealthcare passage, it gave a pretty darn impressive answer:
Sure, I can help you with that. Here's what that contract language means in plain English:
Annual Deductible: This is the amount of money you have to pay out of pocket for covered health care services before your insurance plan starts paying.
Covered Health Care Services: These are the types of health care services that are covered by your insurance plan.
Visit or Day Limit: This is the maximum number of visits or days that you are allowed to receive for a particular type of health care service.
Maximum Benefit: This is the maximum amount of money that your insurance plan will pay for covered health care services.
So, what the contract language is saying is that if you receive a covered health care service that is subject to a visit or day limit, the amount of money you pay toward your annual deductible will also count against the maximum benefit for that service. This means that the maximum benefit for that service will be reduced by the number of visits or days that you used to meet your annual deductible.
For example, let's say you have a health insurance plan with an annual deductible of $1,000 and a maximum benefit of $10,000 for doctor visits. You also have a visit limit of 10 doctor visits per year. If you see your doctor 10 times in a year, you will have to pay $1,000 for the first 10 visits. After that, your insurance plan will start paying for your doctor visits. However, the maximum benefit for doctor visits will be reduced by 10, which means that your insurance plan will only pay $9,000 for any additional doctor visits you have in the year.
Of course, to get AI to help with sifting through confusing contract language, you have to be willing to hang out with artificial intelligence programs for a while, translating the legalese into understandable English — and also hoping what AI tells you is accurate. When AI programs don't understand something, they have a tendency to make up facts.
But even if you can leverage AI to make a contract less confusing, that begs the question: Why can't contracts just be written in plain English in the first place?
Methodology and Full Data Set
MoneyGeek analyzed a variety of contracts and service agreements using standard reading ease algorithms to calculate a grade-level score for each document.
MoneyGeek's grade level score is based on a median of the results from the following reading ease/grade level scoring algorithms:
Flesch Kincaid Grade Level
Flesch Reading Ease
Gunning Fog Index
Dale Chall Readability
Automated Readability Index (ARI)
Coleman Liau Index
Linsear Write
SMOG
The higher the score, the more difficult it is to read. For example, a reading level required of 12.00 means that this document would require a 12th-grade level of education to understand. If a score is higher than 12, this indicates higher education and much higher complexity.
We computed "Average Reading Time" in minutes by dividing the total number of words in the document by 240, with the average reading speed based on this study.
Our "Reading Pain Score" was computed by multiplying "Reading Level Required" by the "Average Reading Time." This metric takes into account both the difficulty of reading a document as well as how long it takes to read it. For our study, we scaled reading pain from 0 to 100, with the most difficult-to-read document scoring 100 and the easiest-to-read document scoring 0.
| Document | Document Type | Reading Pain Score | Words | Avg. Reading Time (mins) | Reading Level Required |
| --- | --- | --- | --- | --- | --- |
| | | | | | |
| | | | | | |
| | | | | | |
| | | | | | |
| | | | | | |
| | | | | | |
| | | | | | |
| | | | | | |
| | | | | | |
| | | | | | |
| | | | | | |
| | | | | | |
| | | | | | |
| | | | | | |
| | | | | | |
| | | | | | |
| | | | | | |
| | Life Insurance Illustration | | | | |
About Geoff Williams
---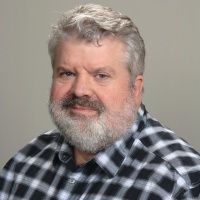 ---