Whether securing financing, forming partnerships or negotiating terms with suppliers, your business credit score plays a pivotal role in determining your available opportunities. While similar in purpose to personal credit scores, business credit scores have nuances calculated by different bureaus with unique metrics. This guide discusses the how-tos of checking your business credit score, emphasizing the importance of regular monitoring and understanding the distinct offerings of major credit bureaus.
KEY TAKEAWAYS
Major bureaus like Dun & Bradstreet, Experian and Equifax have unique scoring methods and reports. Understanding these helps businesses choose which report to use.
Regularly reviewing your business credit score can help you catch errors, detect fraud and discover financial insights for better decision-making.
Each bureau has a unique dispute process. Address inaccuracies promptly via platforms like Dun & Bradstreet's D-U-N-S Manager or Experian's Dispute Center.
Factors Affecting Your Business Credit Score
Generally, the following information applies when a credit bureau computes your credit score:
Payment History: Just as with personal credit, a business's payment history plays a critical role. Timely payments to lenders and suppliers positively impact the score.
Length of Credit History: The duration a company has had credit accounts open and its interaction with those accounts can influence its score.
Debt and Credit Utilization: How much debt a business carries relative to its available credit affects its creditworthiness. Lower credit utilization generally leads to a higher score.
Company Information: Factors like the business's size, industry and structure can also play a part. For instance, certain industries might be deemed riskier than others, potentially affecting credit scores.
Public Records: Bankruptcies, liens or judgments against a business can severely and negatively impact its credit score.
Understanding how a business credit score works is crucial for any enterprise aiming for financial growth and credibility. Once you grasp the intricacies of its calculation, the next logical step is to access your credit report.
Where To Check Your Business Credit Scores
Just as individuals can check their personal credit reports, businesses can — and should — periodically review their credit reports to ensure accuracy and understand their financial standing. Here's where and how to check your business credit score.
Dun & Bradstreet (D&B)
D&B is one of the most recognized and utilized business credit bureaus. Its PAYDEX score is a popular choice for assessing a company's creditworthiness. It assigns businesses a unique nine-digit D-U-N-S number, which it uses to track and compile business credit reports.
Register and get your D-U-N-S number for free on the Dun & Bradstreet website. However, note that fees might be associated with obtaining detailed reports or scores.
D&B offers three different credit reports depending on the level of detail you want. Its CreditSignal® gives you free access to four Dun & Bradstreet scores and ratings. If you want a more comprehensive report, it has CreditSignal® Plus, which offers five scores and ratings and lets you know if any events affect your business, and CreditMonitor™, which allows you to compare your credit score to the industry.
HOW D&B RATINGS ARE CALCULATED
Dun & Bradstreet (D&B) ratings, from the PAYDEX Score to the Cyber Risk Rating, consistently assess businesses' financial health, risk and credibility. A company's payment history, creditworthiness and overall financial stability are central to these evaluations. These ratings, using varied scales, offer stakeholders insights into potential vulnerabilities, from late payments and bankruptcy to cyber threats. Plus, by evaluating payment behaviors, assets, liabilities, and industry factors, these metrics guide stakeholders like creditors and suppliers in making informed business decisions.
Experian Business
While Experian also deals with personal credit, it has a separate division dedicated to business credit. Experian Business tracks the credit of millions of businesses and provides credit scores and detailed credit reports, helping businesses and lenders make informed decisions.
Experian has four credit reports to choose from, depending on your level of information or the access you require. You can purchase a one-time report or subscribe to their subscription-based reports to check your credit score.
CreditScore & ProfilePlus Reports are pay-per-report services for a single business. CreditScore provides a comprehensive business credit overview, including financial stability, business facts and legal judgments, but lacks detailed payment, inquiry and financial data. ProfilePlus encompasses all features of CreditScore and further adds detailed trade payment, UCC specifics and corporate financial information. Neither offers continuous monitoring or score improvement tips, but both have an optional business valuation add-on.
Meanwhile, Business CreditScore Pro & Business Credit Advantage are subscription-based services. CreditScore Pro includes credit and corporate data, optional detailed trade and inquiry specifics, and credit limit recommendations. On the other hand, Business Credit Advantage is a robust package for one business, offering a holistic profile with continuous report updates, monitoring services, score improvement tips and a business valuation report add-on, only lacking the credit limit recommendation.
HOW EXPERIAN CREDIT SCORES ARE CALCULATED
Business credit scores, which span from 0 to 100, are calculated based on several factors:
Credit history, including trade experiences, outstanding balances, payment habits and trends.
Public records such as liens, judgments and bankruptcies, taking into account their recency, frequency and amounts.
Demographic details like the business's duration, Standard Industrial Classification (SIC) code and size.
Experian uses this data to calculate your business's credit score.
Equifax Business
Similar to Experian, Equifax handles both personal and business credit. Its business division offers insights specific to business needs. Equifax Business provides credit reports, which include credit scores, payment histories and public records like bankruptcies or tax liens that might impact a company's creditworthiness.
To check your business credit report with Equifax, you must contact an Equifax representative and purchase a report or request for their pricing.
Equifax provides three unique business credit scores distinct from personal scores:
Credit Risk Score (101-992) gauging delinquency risk based on factors like account age and payment history
Payment Index Score (1-100) reflecting payment promptness, with scores like 90+ indicating on-time payments and lower scores denoting delays
Business Failure Score (1000-1880) forecasting a business's potential failure considering past payment behaviors and credit utilization.
Comparable to personal FICO scores, these metrics signify a business's credit reliability to lenders. The Equifax Business Credit Report also comprises data on credit utilization, average days overdue on invoices, recent inquiries, assorted bureau notes, a summary of credit data, public record details such as liens and bankruptcies and supplementary info, including owner names and alternate company monikers.
HOW EQUIFAX CREDIT SCORES ARE CALCULATED
Credit history, including utilization and recent applications, influences your credit score. Timely payments boost scores, while missed ones and negative public records, like liens or bankruptcies, harm them. Firmographics, like company size and age, also play a role, with Equifax comparing businesses to their industry peers to gauge relative creditworthiness.
What To Do if You Find Errors in Your Report
Regularly checking your business credit report is vital for maintaining financial health and ensuring an accurate representation of your company's creditworthiness. This proactive approach can lead to better business opportunities, stronger negotiation power with lenders and suppliers, favorable loan terms and overall peace of mind, underlining the significance of staying informed about your business's credit status.
If you think that there has been an error on any of your business credit reports, you should inform the respective credit bureaus as soon as possible:
Dun & Bradstreet - You can file a dispute by contacting a D-U-N-S Manager or calling the D&B hotline. Be sure to have all the necessary information on hand and ready.
Equifax - If you notice any details on your Equifax credit report that seem incorrect or incomplete, you can submit a dispute by logging into your account. You have to provide some information depending on your kind of dispute. After this, you'll receive a 10-digit confirmation code, and you should receive the result of the investigation within 30 days.
Experian - You may file a dispute online via the Experian Dispute Center, by phone via their hotline or by mail. You'll likely receive a resolution of your claim in 30 days.
Monitoring your credit score allows for the timely identification and correction of errors, detection of potential fraud and a clear understanding of factors affecting your credit.
Next Steps
While business and personal credit serve similar functions, they have unique quirks. As a business owner, it's essential for you to stay on top of your company's credit scores. Make it a habit to regularly review scores from the major credit bureaus, including Dun & Bradstreet, Experian Business and Equifax Business. This proactive approach ensures an accurate score and a quick resolution to inaccuracies. As you move forward, remember to schedule periodic credit check-ins and stay updated on any tweaks in determining scores. Being informed is your ticket to financial success.
FAQs
The section below answers your most commonly asked business credit report queries.
About Grace Pilling
---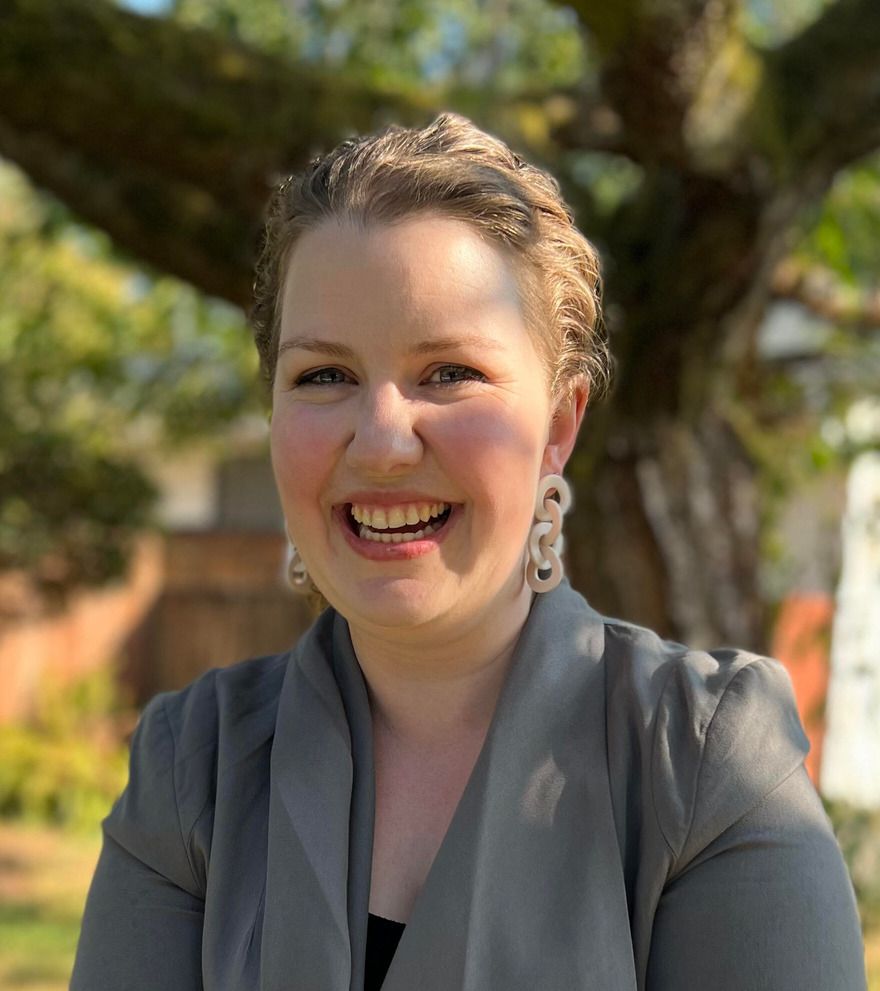 ---