There is a lot to consider when buying a car, including your budget, the type of car that suits your lifestyle and what kind of financing you may need. You might also benefit by weighing the pros and cons of buying a used or new car.
Often, opting for one over the other comes with a considerable difference in the upfront price of the vehicle. Additionally, if you plan to get an auto loan to purchase a car, you will want to determine if you should buy a new or used car ahead of time. Auto loans vary based on this factor, with loans for used cars typically charging higher interest rates.
Other factors may also sway your decision, including how long you intend to keep the car, ongoing insurance and maintenance costs, the features you need and the condition of the car you're thinking about buying.
The biggest pros of buying a new car include access to better financing offers, comprehensive warranty coverage, the latest technology and lower maintenance costs.
The main advantages of buying a used car include a lower price, slower depreciation, lower insurance costs, less cosmetic stress and the ability to buy a higher class of car.
Decide between getting a new and used car based on your budget, the features you need, how much depreciation you can afford and the warranties you're after.
Quick Comparison Between a New and Used Car
According to Kelley Blue Book, the average cost of a new car in the U.S. stood at $48,681 in November 2022. The average cost of a used car, on the other hand, was $27,564 in the preceding month. That's a difference of over $21,000.
But the purchase cost is only part of the equation. If you're wondering how to choose between a new car or a used car, start by comparing your options across a few basic parameters, such as how much you'd pay for a comparable model and ongoing maintenance costs.
New vs. Used Cars: Costs and More
Factors

New Car

Used Car

$905 (for a loan amount of
$48,000 at a 4.93% interest rate
for 60 months)

$585 (for a loan
amount of $28,000
at a 9.25% interest rate
for 60 months)

Lower owing to
new parts and warranties

Higher because of
older parts and no or
limited warranties

Minimum insurance
coverage

Minimum levels of collision
and comprehensive coverage,
along with gap insurance

State-mandated
minimum coverage amounts

Typically higher premiums
owing to higher value

Availability of model
and make

Depends on existing
availability in the market

Can choose from various
older makes and models

Availability of
auto parts

Expect parts to be
available for longer

Availability depends on
how long the car remains
in production

Potential repair and
replacement needs

Minimal chances in
the first couple of years

Depends on a car's
existing condition
What to Expect When Buying a New Car
When you buy a new car, you can expect your car to come equipped with the latest technology. New cars also come with comprehensive warranties, and some manufacturers provide roadside assistance. Both offer considerable peace of mind and keep your maintenance and repair costs to a minimum.
CAR FEATURES
New cars come with the latest features. These may include reverse brake assist, cabin air purification, 360-degree parking cameras, video rearview mirrors, voice activation, wireless smartphone charging, remote control parking and autonomous safety systems.
WARRANTIES
New cars tend to come with powertrain and bumper-to-bumper warranties, although the time frame and miles covered may vary from manufacturer to manufacturer.
FINANCING OPTIONS
People looking for new cars may benefit through various deals, including low interest rates and introductory 0% APR offers, especially if they have excellent creditworthiness. In addition, lenders tend to offer lower interest rates to borrowers who purchase new cars as opposed to used ones.
COST OF OWNERSHIP
The total cost of ownership of a new car depends on the purchase price, depreciation, operating costs, financing costs and years of ownership. New car owners must worry about depreciation, which kicks in soon after a car leaves a dealership. While repair and maintenance costs remain low during the warranty period, they increase as the car ages. According to AAA, the total cost of ownership for new cars stood at $894 per month in 2022.
QUALITY, CONDITION AND RELIABILITY
New cars come backed with warranties, which help address concerns related to quality, condition and reliability. Several manufacturers also provide roadside assistance for predetermined periods. Besides, should anything go wrong, you may turn to the manufacturer for assistance without worrying about spending a lot of money.
Pros and Cons of Buying a New Car
Evaluating the benefits and drawbacks of buying a new car is important because you typically pay considerably more than you would if you purchased a used car. Besides, buying a car is possibly second only to buying a home when it comes to the money you need to spend, so the process requires due diligence.
PROS
Latest features. When you buy a new car, you can expect to find the latest features on offer, although they might come at an added cost.
Lower interest rates. Auto loans for new cars come with lower interest rates than loans for used cars. You may even benefit by not paying any interest for a predetermined time period through an introductory 0% APR offer.
Warranties. Most automobile manufacturers offer comprehensive warranties that cover 60,000 miles or three years. It is also common to see 100,000-mile or 10-year powertrain warranties. Some manufacturers let you opt for extended warranties as well.
Low maintenance costs. New cars come with minimal need for repairs, and you don't have to worry about major out-of-pocket expenses until your car's warranties have expired.
Easier. The process of buying a new car — from looking for suitable options to getting financing to registering the vehicle — is simpler when buying a new car.
CONS
Cost. Buying a new car will cost significantly more than a used car of a comparable make and model.
Depreciation. According to Kelley Blue Book, most vehicles lose around 20% or more of their original value in the first year after purchase. The loss of value continues within the first five years, with some cars losing up to 60% of the value of the original price. So, yes, depreciation is a big factor when you buy a new car.
Insurance. Insurance premiums are higher for new cars when compared to used cars. If you buy a new car with a loan, you'll need to pay for full coverage until you repay the loan completely. In addition, while gap insurance might be beneficial, it adds to the overall insurance cost.
Registration fees. This can be a factor in states that charge registration fees based on a vehicle's current value, age and other factors. In this case, registration fees are higher during the initial years.
---
What to Expect When Buying a Used Car
What you can expect when you buy a used car depends largely on the car you purchase. For example, while one used car might serve you perfectly well for years on end, another might start giving you trouble much sooner. As a result, you need to ensure buying a used car that passes all the required checks.
CAR FEATURES
The features you can expect from a used car depend on the make and the model, with older cars coming with fewer modern-day features. However, you may get a feature-loaded car if the one you purchase is a year or two old.
WARRANTIES
Used cars that come with low mileage and are a few years old might still receive coverage through their original manufacturer warranties. However, there are instances when only first owners may receive the benefits of manufacturer warranties.
FINANCING OPTIONS
While you usually have multiple financing options when buying a used car, promotional offers are hard to find. You may also need to pay a higher interest rate than you would if you get an auto loan for a new car.
COST OF OWNERSHIP
Buyers of used cars don't have to worry about depreciation as much as new car buyers. However, they typically have to deal with rising repair and maintenance costs. State Farm lets you calculate the cost of ownership for used and new cars based on factors such as purchase price, down payment, loan term, interest rate, monthly costs, annual costs and the number of years you plan to hold on to the car.
QUALITY, CONDITION AND RELIABILITY
J.D. Power advises that well-maintained modern vehicles can last up to 200,000 miles without experiencing major issues. But quality, condition and reliability vary greatly from one used car to the next, so it's best to exercise due caution before making a purchase. Certified pre-owned cars serve as the ideal middle ground because they meet manufacturer standards.
Pros and Cons of Buying a Used Car
While buying a used car comes with its fair share of advantages, there are some potential pitfalls you need to be aware of as well.
PROS
More affordable. Buying a used car is more affordable when compared to buying a new car across the same class. For instance, you may find a well-maintained five-year-old car for a fraction of the price of its latest model.
Slower depreciation. The most a car's value depreciates is during the first year, and it slows considerably after the five-year mark.
Shorter wait times. Depending on the car you wish to purchase, you might need to wait for weeks or even a year for your new car to be delivered. However, this is not the case with used cars: you can take possession of a car soon after you make the payment.
Lower insurance costs. The insurance premiums you must pay for a used car are usually lower than how much you'd pay for a new car.
More choices. When buying a new car, you are limited to the current models. Buying a used car gives you a much wider range of options.
Less cosmetic stress. With a used car, you're typically not as stressed with each new scratch or ding as you might be if you get a new one.
CONS
Reliability. For all the due diligence you exercise when buying a used car, there is no way to tell for sure when it might face some kind of a problem, all the more so if it's older than five years or not well maintained.
Maintenance costs. While a new car's warranties keep maintenance costs in check during the initial years, this is not the case when you buy a used car that's out of warranty.
Higher interest rates. An auto loan for a used car often comes with a higher interest rate than if you were to get financing for a new car.
Might have to compromise. Buying a used car might mean compromising on features, color, mileage and other aspects.
---
Used Car vs. New Car: Which Should You Buy?
Determining if it is better to buy a new or used car requires paying attention to your specific requirements and financial situation.
Assess your wants, needs and lifestyle. While you might want to buy a two-door sports car, it might not work well if it's the only car your family of four owns. Ideally, your car should fit into your current lifestyle. Make a short list of potential makes and models by considering your car's intended use, whether everyday commuting or recreational travel.
Consider appearance and features. Determine if you want a hatchback, a sedan, a crossover, an SUV, a coupe or any other type of car. Then, decide on the features you want and actually need. These may include anti-lock braking, backup cameras, hands-free Bluetooth, sunroofs, climate control and navigation systems. Bear in mind that while some of these features come as a staple with new cars, that's not necessarily the case with used cars that are a few years old.
Determine your purchasing budget. Establish how much you can afford to pay each month toward your car loan. Once you have decided on your budget, choosing between a new and a used car might be more straightforward.
Calculate car ownership costs. Since car ownership costs may vary considerably between new and used cars, it's important that you account for all associated ongoing costs at the very onset.
Buying a Car With an Auto Loan
Getting an auto loan is not as complicated as you might imagine, especially when you know what steps to follow. For instance, ideally, you should begin the process by addressing the affordability factor and then seek pre-approval from a lender.
1
Determine what you can afford
Start by looking at your income, existing debt and regular expenses. That will give you an idea of how much you can afford to pay toward your auto loan each month. That, in turn, can help you determine how expensive a car you can afford.
2
Check your qualifications
Take a look at your credit score, as this will help you understand the types of auto loans you might qualify for. For instance, you need good or excellent creditworthiness to qualify for most conventional car loans. Besides, people with no credit history get fewer options and often must pay higher interest rates.
3
Get pre-approved
Getting pre-approved for an auto loan helps give you a concrete idea of how much money a lender is willing to loan you. You may then look for cars accordingly.
4
Pick your car
Decide if you wish to buy a used or new car and narrow down your options accordingly. Compare all the cars you shortlist carefully to make your final selection.
5
Review and pick a loan offer
Take time to go through the loan offer in detail and understand all the fine print. Make sure you're aware of all applicable fees and taxes in advance. If you have more than one loan offer, compare them across parameters such as interest rates, fees and flexibility in terms.
6
Close the auto loan
After selecting and reviewing your loan offer, sign on the dotted line to complete the process.
FAQs About Getting a Car Loan to Buy a Car
Check answers to other commonly asked questions about whether you should buy a used or new car to determine the best way forward.
Learn More About Auto Loans and Insurance
About Christopher Boston
---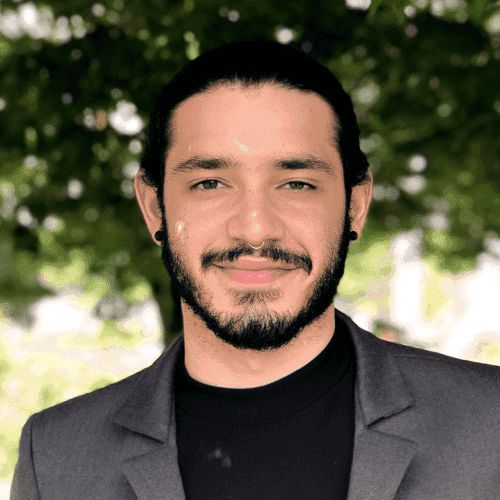 ---