It's exciting to picture yourself in a new (or new-to-you) car. Before you drive off the lot in your dream car, there are many factors to consider, such as your budget, credit score and what type of car is best for your needs.
Last year was a record-breaking year for used auto sales, with more than 40 million used vehicles sold in the U.S., according to Edmunds.com. If you're trying to figure out what to look for when buying a used car, we're here to help.
Advantages of Used Cars
The advantage of buying a used car over a new car is the amount of money you can save on a car model that's a few years old. The average price for a used sedan is $15,800 compared with the $25,000 cost for a new sedan, which is a significant difference if you're buying your first car or are on a tight budget.
Purchasing Used Instead of New
Considerations to keep in mind when you're deciding between a new-vs.-used-vehicle purchase includes cost, warranty, vehicle history, safety, depreciation and comfort.
Chris Abrams, the founder of Abrams Insurance Solutions, an independent insurance and financial services company, said cars depreciate the moment you drive one off the lot.
"Since it's such a large purchase, it's a good idea to buy a late-model used car. You can avoid the massive depreciation that comes with a used car, and the expensive repairs that come with older vehicles," Abrams said. "Late-model used cars offer the best bang for your buck."
Reasons for Purchasing Used vs. New
---
Used Cars
Used cars tend to be more affordable because of depreciation, which a new car would experience as soon as it leaves the car lot.
You can get more car for the money.
Cheaper car insurance and registration fees.
Buying anything used, including a car, is better for the environment than purchasing new items.
New Cars
You can find better interest rates — especially now. The historically low interest rates that have led to a refinance housing boom are also in effect for auto financing.
New cars are highly customizable. If you have a particular color in mind, a new car might be a better option.
A warranty is included, and new cars don't require as much maintenance at first.
---
Timing the Market
Auto salespeople typically have quotas they have to meet by month's end, the end of the quarter and the end of the year. COVID-19 has slightly altered the market as some consumers feel more confident purchasing used cars rather than new ones due to the unsettled financial times. Monitor the prices locally and on car-buying sites, such as AutoTrader, Carvana, eBay and Consumer Reports' Used Car Marketplace.
Start Your Buying Process
Once you've decided to purchase a used car rather than a new car, you'll want to start mapping out your plan. First, consider your needs for the vehicle. Are you planning to commute only, or use the vehicle for recreational road trips, or both? How big is your family? Do you anticipate having a larger family in the next few years? Make sure you set a budget and consider additional costs of the car, such as auto insurance, future repair costs and registration fees.
Set a Budget
Setting a budget for your car purchase is a necessary step in beginning your buying process. It's easy to get carried away when you visit a car lot, so make sure to plan before seeing any vehicles in person.
A good rule of thumb is to figure out how much you want to pay per year on a car payment and then divide it into a monthly payment — this figure should represent around 10-15% of your gross annual income.
You'll also want to figure out if you need to take out a loan to pay for the car or if you have the money to pay cash. Keep in mind that you want to have an emergency fund of three to six months of your income in case of a sudden job loss.
Finally, make sure to consider the additional expenses of repairs, tax, title, registration and monthly auto insurance rates.
Determine the Purpose of Your Car and Features You Value
Start crafting your wish list of must-haves and nice-to-haves in the car. Consider getting a safe and small car for teenagers. They tend to be easier to navigate on the road than large vehicles such as trucks and vans. A sedan would be a great choice as a commuter car. Those looking to grow their family to three or more children might want to consider a van or SUV with two rows of seating.
Additionally, keep in mind special considerations such as the size of the garage where you store your vehicle or whether you'll have to parallel park regularly — small cars can be easier to park.
Research the Market for Your Used Vehicle
Once you have a target type of vehicle in mind, start listing the vehicles you'll potentially buy. Then research the price range for each make and model. Kelley Blue Book is the market leader in pricing determination for used cars. Search for the makes and models of the vehicles you like and consider additional factors like the year, features and the cars' condition.
Finally, make sure to get financing lined up before you head to the dealership. You can do this by getting pre-approved from your bank or credit union. The dealership could offer you a better interest rate, but having a pre-approval gives you additional flexibility and purchasing power.
Best Places to Purchase a Used Car
Car-buying sites such as CarMax, CARFAX, Carvana and eBay Motors are the best bets for purchasing used cars online. If you have a lower budget and higher risk tolerance, online classifieds such as Craigslist and Facebook Marketplace offer private-party autos for sale in your area.
Buying From Independent Sellers
Purchasing a vehicle from a private seller is different from buying from a dealer. Private sellers are not covered by the Federal Trade Commission's (FTC) Used Car Rule. Additionally, any manufacturer's warranty or service contract might not be transferable. If you're ready to see the car, make sure to meet the seller in a public place during the daytime.
Ask the seller why it's being sold and if there are any issues with the car. You'll want to ask to see all maintenance records and manuals, as well as the title and any warranties. Make sure to communicate to the seller you want your mechanic to do a full inspection of the vehicle before purchasing it. Then arrange that appointment beforehand.
Before handing any money over, you'll need to execute a bill of sale and secure the vehicle's title and registration (also double-check important information, such as the Vehicle Identification Number or VIN).
Be Aware of Used Car Scams
As with purchasing anything on the internet or meeting people for the first time, scammers can be everywhere. Never send money online (via wire transfer, PayPal, Venmo or prepaid gift cards) to "hold" a vehicle. People can alter photos, so you'll want to see and test drive the car before any money changes hands. A seller who won't let you test drive the car or have a mechanic check out the vehicle probably isn't legitimate. And, always keep your personal security at the forefront: Don't give out personal details and never meet a seller at your home.
Request a Vehicle History Report
There are a few vehicle reports you'll want to figure out if the vehicle has been subject to a recall. If the car needs to be recalled, you can call the National Highway Traffic Safety Administration's (NHTSA) Vehicle Safety Hotline at 1-888-327-4236.
Next, get a review of the vehicle using the Department of Justice's National Motor Vehicle Title Information System, which gives potential buyers information about a vehicle's title, odometer data and damage history. You can also check for flood damage through the National Insurance Crime Bureau's free database using the car's VIN. AutoCheck also offers vehicle history reports through a search by VIN or license plate number.
Meeting Your Future Car
Now comes the fun part: Meeting your future prospective car. Bring a car-smart friend with you to meet the seller and check out the car you're interested in buying. You'll want to get the car inspected by a trusted mechanic and go for a test drive before you finalize your purchase.
How to Inspect the Car
An auto mechanic you trust should do a full inspection of the vehicle you're looking to buy if you're not purchasing a CPO vehicle. Similar to doing a house inspection before you buy a home, a vehicle inspection is a vital part of the car-buying process — don't skip this step.
Batteries: Check voltage, security battery connections and do a charge/discharge load test.
Belts: Inspect the belts for any wear and tear.
Brakes: Evaluate wear on brake pads, drum and rotors. Check the brake fluid level as well.
Engine: A mechanic should examine the engine for leaks and damage and do a thorough maintenance check.
Exterior: Inspect the vehicle's entire exterior for damages.
Exhaust System: A mechanic should examine the exhaust manifold, catalytic converter, tailpipe(s) and muffler.
Fluid Levels: Check oil, coolant and washer fluid levels.
Hoses: A mechanic can check hoses to make sure they're secure without leaking.
Safety Lights: Inspect all lights and turn signals to make sure they are in working order.
Steering and Suspension: A mechanic should examine the power-steering belt, fluid level and pump, and check for any leaks.
Tires: Inspect tire tread and ask about the rotation history. It might help if you considered rotating the tires every time the oil is changed.
Windshield Wipers: Look at the windshield, wipers and wiper blades to ensure everything is intact and functioning properly.
Ask for a Test Drive
After you inspected the car and it's to your liking, you can get ready to go on a test drive. Remain level-headed and keep in mind that this is a big decision. Before you even pull out of the lot, you want to test the vehicle's comfort when you're in the driver's seat. Are there any blind spots in your field of vision? Are you the proper height for the seat?
Here are three tips on what to watch for during your test drive.
1
Steering, handling and braking
Make sure the steering and handling feel OK. The car shouldn't drift or vibrate while you're driving it, and the brakes shouldn't vibrate or squeal.
2
Don't buy the car the day you test drive it
Once you're in the car, it's easy to get carried away. It's a good idea to take some time to think about your future purchase and discuss it with friends and family.
3
Test the acceleration
Consumer Reports says to try a quick acceleration because "if the engine has to scream to get you up to highway speed, look elsewhere."
Negotiating the Price
Now that you've had the vehicle inspected and you've given it a test drive, it's time to consider the price negotiation with the seller. Since you have a good idea of the car's value after researching the price through Kelley Blue Book, make sure you're talking apples to apples with the dealership or seller by speaking to the overall price rather than a monthly payment. You don't want to lowball the seller, but you also don't want to overpay.
Here are six tips to help you negotiate the best deal for your future car.
1
Get pre-approved
Having a loan pre-approval from your bank or credit union will give you more negotiating power at the dealership. Make sure to understand what annual percentage rate (APR) various institutions are offering.
2
Understand your budget
Stick firm to your budget and don't let the salesperson talk you into additional features you don't need or into a higher-priced model than you can afford.
3
Know the vehicle's value
Based on your Kelley Blue Book research, you'll have a good baseline understanding of what the car is worth, and the price should fit into that range appropriately.
4
Treat a trade-in as a separate deal or sell it elsewhere
Treat your trade-in as a separate transaction so you can ensure you're working within your budget and the salesperson isn't asking for more than they should on the car.
5
Understand what you want
Be transparent about what you want and your budget.
6
Know the MSRP
Understanding the Manufacturer's Suggested Retail Price puts you in a better position to negotiate as it's the starting point for negotiations.
You might still have some questions regarding auto purchase negotiations. Take a look at these frequently asked questions before you settle on a price with your seller or dealership representative.  
Close the Deal
Once you and the seller have decided on the final vehicle price, it's time to close the deal. If you're purchasing the vehicle from a private-party seller, you'll need a bill of sale from your state's DMV office that you and the seller both sign. The seller will also likely want you to surrender the license plates so he or she can cancel the registration.
It's a little bit easier at a dealership as the salespeople handle much of the logistics there. But be warned: Sometimes, a dealership employee will try to tack on additional fees or service contracts that can add to the price of the vehicle, so make sure you understand what the cost of your vehicle includes. This is also the time to discuss financing and compare your pre-approval with the dealership's financing rates.
If you're financing, the FTC says to make sure you understand the exact price you're paying for the vehicle, how much you're financing, the finance charge, the APR, payment schedule and amount and the total sales price.
Next Steps After Your Car Purchase
Congratulations! Now, you're the proud owner of a new used car. From here, you'll have to take care of a few paperwork details, such as registration and insurance. If you purchased from a private seller, you'd want to take possession of the title and registration and check to make sure both are accurate.
If you purchased the vehicle from a dealership, your sales representative might be able to register the vehicle for you, but this varies from state to state. If you financed the vehicle, the title will be sent to you once you've paid the lien in full.
Car Insurance
Running Into Car Problems After Purchase
If you run into problems following your purchase, follow the instructions you were given with the warranty or service contract. Try working with the dealership first, but if the vehicle is backed by a warranty, those are typically honored by the auto manufacturer. You can contact your local representative of the manufacturer.
If that doesn't solve the problem, you can contact the Attorney General in your state or the American Association of Motor Vehicle Administrators. The federal Magnuson-Moss Warranty Act also allows people to sue based on breach of service contracts or express or implied warranties.
Expert Thoughts on Purchasing a Used Car
MoneyGeek spoke with industry leaders about the most important considerations when purchasing a used car, from budgeting to car colors and beyond.
How should you determine your budget for buying a car?

After determining your budget, what's the next most important factor to consider when purchasing a car?

What are the most important scams to watch out for when purchasing a used car?

How do you research a vehicle's history?

Are any particular car colors more or less expensive?
Zach Shefska
Founder and CEO at Your Auto Advocate
Richard Reina
Product Training Director at CARiD.com
Lauren Fix
Editor In Chief of Car Coach Reports
Chris Abrams
Founder of Abrams Insurance Solutions
Resources for Used Car Buyers
There are many resources to help first-time used car buyers and even old pros who want to get a better deal than they're accustomed to getting. Here are a few resources that can help.
About Laura Longero
---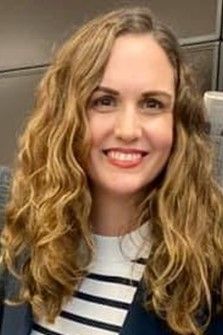 ---