Funding your college education is an important consideration. On average, a four-year undergraduate degree costs $35,331 per year for one student. Fortunately, you can fund your education in several ways: look for scholarships or grants, use your savings or work part-time. Another option is securing a federal student loan, which allows you, your parent or your guardian to borrow directly from the government.
MoneyGeek explores the ins and outs of federal student loans. We'll enumerate the different types available and who is eligible for each. Using federal loans to fund your college education has benefits and drawbacks; you may want to consider these to determine your best option.
A federal student loan is a way to get funding for your college education from the U.S. government.
Most students qualify for a federal student loan. Eligibility factors include financial need, citizenship or eligible noncitizenship and enrollment in an eligible program.
The application process begins with filling out the FAFSA, which the Department of Education uses to determine your eligibility. If you qualify, you'll receive financial aid offers.
What Are Federal Student Loans?
The U.S. Department of Education's William D. Ford Federal Direct Loan (Direct Loan) Program makes federal student loans possible. The Department of Education serves as the lender and guarantees your loan.
A federal student loan is an excellent option for funding college because it covers multiple expenses. Besides your tuition, it also takes care of room and board (even off-campus), books and supplies. You can purchase electronic devices such as laptops or software, and if you commute to school, you can also use federal loans to cover transportation costs.
Although most students qualify for federal student loans, the Department of Education still looks at several factors to determine eligibility. A high school diploma or GED is necessary. U.S. citizens and eligible noncitizens can qualify but must enroll in an eligible program delivered by an eligible school.
Some programs have additional requirements. For example, you must show financial need to qualify for a Direct Subsidized Loan. Direct PLUS loans involve a credit check as part of the application process.
Unlike private loans, you usually don't start repaying your federal loan until after you graduate or your enrollment status falls below half-time. Interest rates are also lower and fixed, ranging from 4.99% to 7.54%, depending on your loan type. Federal student loans also offer student loan forgiveness options.
Understanding how federal student loans work can help determine whether they fit your financial needs. Arming yourself with information puts you in a better position to manage your debt well.
Types of Federal Student Loans
If you're leaning towards getting a federal student loan, it helps to understand the different loan types and how they work. Remember, not all loans are available to all students.
Direct Subsidized Loans: These are one of the two kinds of Stafford loans the Department of Education offers to undergraduate students. Although you don't need to undergo a credit check, you must show financial need to qualify. Since it's a subsidized loan, you don't pay interest while still in school or during the six months post-graduation.
Direct Unsubsidized Loans: This is the other Stafford loan the Department of Education offers. As the name implies, interest begins to accrue immediately after fund disbursement. You can choose to defer payment on interest, but it will be capitalized, or added to your balance, leading to a higher balance when you begin repayments. Financial need isn't required, so your school determines how much you can borrow. This loan type is available to undergraduate, graduate and professional students.
Direct PLUS Loans: Direct PLUS Loans come in two kinds. Grad PLUS is available to graduate and professional students, while the Department of Education offers Parent PLUS loans to parents of undergraduate dependents. Like Direct Unsubsidized Loans, you do not need to show financial need to be eligible. However, the application process includes a credit check. Those who have adverse credit standing may need to comply with additional requirements.
Direct Consolidation Loans: This loan type is best for students with several federal student loans. You can use it to combine them, so you only need to manage one payment. You'll have a fixed interest rate based on the weighted average of your original loans' interest.
Federal Student Loan Borrowing Limits
Several factors affect the maximum amount you can borrow with a federal student loan. These include your profile (if you're an undergraduate, graduate or a parent) and how long you've been in college. MoneyGeek's guide breaks this down to give you a clearer picture.
FIRST-YEAR UNDERGRADUATE STUDENTS
Students attending their first year of college have the lowest borrowing limits. Your dependency status determines how much you can borrow. The FAFSA form has several questions that determine your dependency status. Answering yes to any of these identifies you as an independent undergraduate student. In this case, you can borrow up to $9,500.
Dependent undergraduates have a limit of $5,500. Regardless of your loan amount, the Department of Education subsidizes a maximum of $3,500.
SECOND-YEAR UNDERGRADUATE STUDENTS
When you reach your second year, your borrowing limits increase slightly. Dependent undergraduate students can get up to $6,500 when they take out a federal student loan. The limits for independent undergraduates can be as high as $10,500. A maximum of $4,500 of this may be subsidized.
THIRD-YEAR (AND BEYOND) UNDERGRADUATE STUDENTS
Those in their third year of schooling enjoy higher limits than newer students who also took out federal student loans. If you are dependent, you can borrow up to $7,500 for the year. Independent undergraduate students have a limit of $12,500. The Department of Education can subsidize a maximum of $5,500.
GRADUATE OR PROFESSIONAL STUDENT
Graduate students or those working on a professional degree are considered independent, so there is only one borrowing limit per year: $20,500 for a Direct Unsubsidized Loan. If your expenses exceed this, you can apply for a Direct PLUS loan to help you with costs other financial aid doesn't cover.
PARENT
Only one kind of federal student loan is available to parents — the Direct PLUS Loan. To qualify, you must have a child who is a dependent undergraduate student. You can borrow up to your child's educational expenses not covered by other financial aid. Remember, the school they attend determines the amount based on the cost of attendance.
Eligibility Requirements for a Federal Student Loan
Part of understanding how federal student loans work is knowing how to qualify for one. Our guide covers the various eligibility requirements you must comply with if you want to apply for a federal loan. It's best to check these to ensure you don't encounter challenges later.
1
Have proof of U.S. citizenship or noncitizen eligibility
2
Have a valid Social Security number, unless you're from the Marshall Islands, Micronesia or Palau
3
Enrolled (or accepted for enrollment) in an eligible degree or program as a regular student
4
Enrolled at least half-time to qualify for one of the Direct Loan programs
5
Show proof of financial need for a Direct Subsidized Loan
6
Show consistent and satisfactory academic performance in an eligible school
7
Submit a FAFSA form with a signed certification statement confirming the following:
You did not and are not in default on a federal student loan.
You do not owe any federal student grant money.
The only use of your student aid funds is to cover education expenses.
8
Have proof that you qualify to receive education from a career school or a college by doing any of the following:
Presenting a high school diploma or an equivalent document, such as a GED certificate
Finishing high school in a homeschool setting in states that allow it or as a qualified exemption from mandatory attendance requirements in states that do not
Entering an eligible career pathway program and complying with one of these "ability-to-benefit" alternatives:
— Passing an approved ability-to-benefit test
— Earn six credit hours towards a certificate or degree
Pros & Cons of a Federal Student Loan
Federal student loans are an excellent option to fund your college education, but they're not for everyone. They offer multiple benefits but aren't without their own set of risks. MoneyGeek explores both areas to give you a more comprehensive understanding.
Advantages of a Federal Student Loan
You don't need good credit standing or a co-signer to qualify: Unlike private loans, federal student loans aren't credit-based, so you don't need a solid credit history. Having a low credit score won't require you to find a co-signer.
You have more flexible payment terms: Some loans don't require you to begin repaying your loan until after you've graduated. There's also a grace period, which lasts for six months post-graduation. The Department of Education shoulders the interest during this time for subsidized loans.
You can make income-based payments: Four repayment options allow you to pay based on your earnings and family size. These are the Pay As You Earn Repayment Plan, Revised Pay As You Earn Repayment Plan, Income-Based Repayment Plan and Income-Contingent Repayment Plan.
Interest rates are lower and fixed: Federal student loans typically have lower interest rates than private loans, and these remain the same throughout the life of your loan. Your rate will not change, regardless of market conditions.
You can take advantage of hardship options: Some students may be eligible for a deferment if they encounter hardship. These can include losing your job or having a medical crisis.
Disadvantages of a Federal Student Loan
They offer lower borrowing limits: Private student loans typically allow borrowers to receive higher loan amounts. Borrowing limits for federal student loans are highly regulated, resulting in lower figures. Unfortunately, they may not cover all your educational expenses. You may need to apply for another form of financial aid.
Funds are disbursed directly to your school: Once your loan is approved, the money is sent directly to your school, ensuring expenses like tuition and room and board become a priority. Private loan funds are released to you, giving you more control over how to use them.
Not all schools are eligible: Not all schools qualify to use federal loans. If your career school or college isn't part of the list, you must find other ways to fund your education.
Presence of origination fees: Federal loans have origination fees. Your proceeds might be slightly less than you originally anticipated. Since loan limits are already lower than private loans, your funds may not cover your annual costs.
Some loans require a credit check: Applicants who apply for Direct PLUS Loans must undergo a credit check. If your credit score is low or less than satisfactory, the Department of Education may require you to comply with additional prerequisites before approval.
How to Apply for a Federal Student Loan
In 2021, the average student debt in the U.S. was $37,693, which means if you're looking for funding options, you're not alone. Applying for a federal student loan is always an option. If you're leaning in this direction, here are the steps you need to take.
1
Determine if you're eligible for the loan
Ensure you meet all the criteria to qualify for a federal loan before anything else. Some have additional requirements, such as demonstrating financial need for a Direct Subsidized Loan.
2
Complete and submit the FAFSA form
All federal student loan applications begin with a single document: the Free Application for Federal Student Aid (FAFSA) form, which you can access online. You'll need to create an FSA ID, which you will need later to sign the document. Submit the form once you've filled out the necessary information in the different sections.
3
Receive and review your Student Aid Report (SAR)
You'll receive your Student Aid Report within several days of electronic submission. Please review your information because it affects the amount of financial aid you receive.
If any of your information has changed since you filed the form, or if you notice any inaccuracies, you must correct it. You use the Student Review Form or go to the FAFSA website.
4
Contact the school to accept financial aid
Reach out to your school to accept your financial aid. They'll inform you about the acceptance process if these include federal loans.
5
Attend entrance counseling
Entrance counseling lets you get a firm grasp of how your federal student loan works. It runs for about half an hour and covers essential information like how your interest works and repayment options. You cannot leave a counseling session halfway through. You must complete it in one sitting. Otherwise, you will not receive your proceeds.
KNOW THE FAFSA DEADLINES
For the 2022–23 school year, you must submit your FAFSA on or before June 30, 2023. Note that states have different FAFSA deadlines. It's best to submit your form as soon as possible to avoid missing any of these.
Expert Advice on Federal Student Loans
How do federal student loan interest rates compare to private student loan interest rates?

How do federal student loans impact a borrower's credit score and credit history?

How can borrowers effectively manage their federal student loan debt, and what resources are available to help them make informed decisions about repayment and other aspects of borrowing?
Patti Hughes
CPA, CFP and President of Lake Life Wealth Advisory Group
Justin Green, CFP®
Founder & Financial Planner at Assist Financial Planning
Justin Gabriel, CFP®
Financial Planning Manager at Pitzl Financial
Frequently Asked Questions About Federal Student Loans
The subject of federal student loans is complex and can be overwhelming. MoneyGeek's guide provides additional information by collating the most commonly asked questions about this topic.
About Christopher Boston
---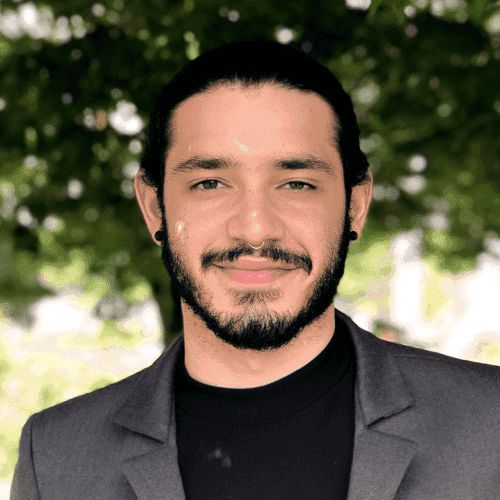 ---