best
renters insurance
New York
2023
The Cheapest and Best Renters Insurance in New York


The Companies With the Cheapest Renters Insurance in New York
For many New York residents, the cost is the most vital factor in choosing a renters insurance policy. A large selection of insurers offer similar coverage, and comparing quotes from different insurers can help you find the best rates.
On average, the two cheapest insurance companies in the city for the average renter are:
Lemonade: $60 per year
State Farm: $125 per year
The costs used by MoneyGeek in this analysis represent a policy with $20,000 in personal property coverage limits, $100,000 in liability coverage limits and $500 as the deductible. You may be charged more or less depending on various factors. You can use the table below to compare how prices change across different property coverage limits.
If you live within New York but outside the city, you can still compare average renters insurance for the state as a whole using the MoneyGeek scoring system.
Average Annual Rates for Personal Property Insurance
Personal Property Coverage:
Scroll for more
Compare Renters Insurance Rates
Ensure you're getting the best rate for your renters insurance. Compare quotes from the top insurance companies.
What Are the Best Renters Insurance Companies in New York?
MoneyGeek discovered that the best renters insurance providers in New York are:
Best Overall: Lemonade
Runner-up: State Farm
MoneyGeek utilized a unique rating system to determine its scores. The rating system uses factors like affordability and customer satisfaction rating from J.D. Power and customer satisfaction ratings from AM Best. MoneyGeek also found that the best insurers offer coverage that is exceptionally unique from other providers.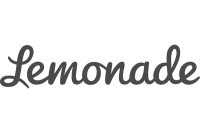 Geek Quick Take
Renters who live with their partners can easily add them to a Lemonade policy at a limited cost. The company's online quote tool makes it easy for clients to request renters coverage costs within a few minutes.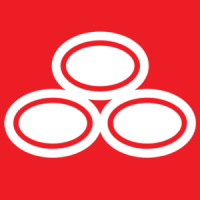 Geek Quick Take
Renters can also add identity restoration coverage to their standard policy at an additional $25. New York residents who live in areas that are prone to earthquakes can get earthquake insurance from the company at an extra cost. You may also purchase inflation coverage if you want your personal property coverage limits to increase over time.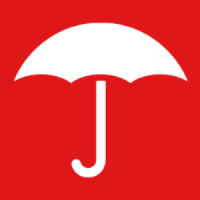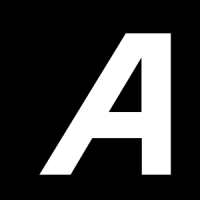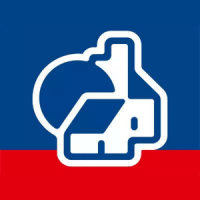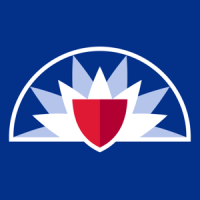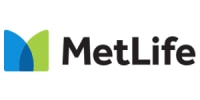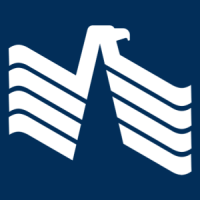 The Average Cost of Renters Insurance in New York for 2023
renters insurance is equal to the average.
How much is renters insurance in New York? MoneyGeek discovered that the average cost of renters insurance in the city is $127 per year or $11 per month. That is $32 less than the national average of $159 per year.
What Factors Impact Renters Insurance Costs in New York?
While various factors influence the cost of renters insurance in New York, the ones with the highest impact on your costs include:
Personal property coverage amount – The more insurance coverage you buy in New York, the higher your cost of renters insurance. Before choosing a specific coverage amount, be sure you assess the amount of property that needs to be insured added to your policy.
Location – Your renters insurance cost is partly based on your ZIP code since crime rates and weather conditions cause the rates to increase. If your neighborhood has a history of property theft or harsh weather, you could pay more for renters insurance.
Deductible – The deductible refers to how much you will need to pay once the insurance company accepts a claim to replace your items. Policies with higher deductibles have a lower monthly premium since renters pay more out of pocket, while policies with lower deductibles charge more per month because the insurer will pay more to replace your damaged items.
ACV vs. RCV – Insurance providers reimburse renters' claims using either the actual cash value (ACV) or replacement cost value (RCV) method. ACV policies account for the fact that your damaged item has depreciated over time, so they pay less for your claims. RCV policies are more expensive but reimburse the cost of a new item of similar kind and quality. ACV policies are good for those who want to save on their monthly bill.
Liability coverage amount – The level of coverage you purchase will have a very small impact on the cost of your renter's insurance. A standard policy in New York has $100,000 in liability coverage. However, you can add thousands in coverage to this amount by spending only a few extra dollars each year.
Calculate How Much Renters Insurance You Need
Does My New York Neighborhood Impact Cost of Renters Insurance?
Where you live does not have a huge impact on your renters insurance premium like it has on other forms of insurance. Based on the MoneyGeek study, your neighborhood only changes your renters insurance cost by a few dollars per month.
Understanding Renters Insurance in New York
Renters insurance is a cheap way of protecting your assets in the event of a disaster or unexpected event. MoneyGeek recommends purchasing renters insurance in New York because it is helpful in case of fire, theft and damage caused by severe weather.
What Does Renters Insurance Cover in New York?
Before buying a renters insurance policy in New York, you must understand the amount of coverage that suits your needs. Renters insurance can protect you against theft while living in the city. According to FBI research in 2017, New York had a property crime rate of 1,382 cases per 100,000 people, which is 35% below the national average.
You may also wish to get renters insurance in the city to cover risks like water damage and fires, which are common in most places. Typically, most standard renters insurance policies provide coverage for:
Personal property coverage – This is a standard inclusion on your policy and covers the cost of replacing your belongings should they get damaged by theft, fire and other incidents listed in your policy.
Additional living expenses – This protects you against additional costs incurred should your home or rental unit become uninhabitable due to an unexpected occurrence. It can include hotel bills.
Liability insurance – This covers any costs incurred for damages to other people and their property while in your rental unit.
Medical payments coverage – This covers medical treatment expenses for those who get injured while in your rental property, regardless of the negligence involved.
What Is Not Covered by Renters Insurance in New York?
Although renters insurance in New York covers several emergencies, it does not protect you from certain water damages like floods. If you wish to add flood insurance to your coverage, you will need to purchase it from the National Flood Insurance Program (NFIP).
While your policy covers your personal belongings, it does not include structural damage. This is the responsibility of your landlord. Your roommate's property, as well as valuable items whose cost is higher than your coverage limit, will not be included in your policy. Damage to your car and any destruction from earthquakes are also excluded.
Since coverages differ from one insurer to the other, you may need to read through your plan to better understand what is not included before paying for it.
Frequently Asked Questions About Renters Insurance in New York
Renters insurance companies in New York provide coverage against various unexpected events and disasters, in addition to standard insurance, which usually covers personal property, liability insurance, medical payments and additional living expenses. The following are some of the common questions asked about renters insurance in the city.
Renters Insurance in New York Analysis: Methodology
MoneyGeek analyzed hundreds of renters insurance quotes in New York to help you find cheap renters insurance. The best renters insurance rankings were determined using data from JD Power, A.M. Best and affordability metrics that are derived from a comprehensive analysis of quotes provided by Quadrant.
About Mark Fitzpatrick
---
---