best
renters insurance
Lubbock
2023
The Cheapest and Best Renters Insurance in Lubbock

The Companies With the Cheapest Renters Insurance in Lubbock
Since most Lubbock renters insurance policies offer the same coverage, the price can be a deciding factor in which company to choose. A comparison of renters insurance quotes can help you find the right one.
MoneyGeek analyzed the market and determined that the following companies offer the best rates for renters insurance in Lubbock, on average:
Lemonade: $73 per year
USAA: $74 per year (exclusively for military families)
Since USAA insurance policies cover damage from floods and earthquakes, policyholders get the best value for their money. USAA also offers reimbursements at replacement cost.
MoneyGeek examined policy costs for policies with $20,000 in personal property coverage, $100,000 of liability coverage and a $500 deductible. Premiums are determined by the coverages and limits of your insurance policy. The table below shows how personal property coverage limits affect premiums.
You can compare renters insurance policies across all of Texas if you live outside of Lubbock.
Average Annual Rates for Personal Property Insurance
Personal Property Coverage:
Scroll for more
Compare Renters Insurance Rates
Ensure you're getting the best rate for your renters insurance. Compare quotes from the top insurance companies.
What Are the Best Renters Insurance Companies in Lubbock?
MoneyGeek ranked the following companies as the best renters insurance companies in Lubbock:
Best Overall: USAA (only available for military personnel)
Runner-up: Allstate
When determining its rankings, MoneyGeek considers affordability, J.D Power's customer satisfaction ratings and AM Best's financial stability ratings. Additionally, MoneyGeek discovered these providers offered unique renters insurance coverages typically unavailable elsewhere.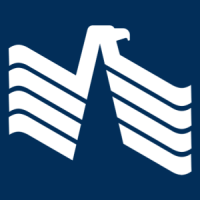 Geek Quick Take
As the top insurer in Lubbock, USAA's customer satisfaction score and financial stability score were perfect. Affordability-wise, it ranked second. This provider only serves military families.
More About USAA
As one of the most affordable insurance companies in the country, USAA consistently offers a wide range of policies. USAA's renters insurance covers damage caused by flooding and earthquakes as part of its standard policy. USAA will reimburse you based on replacement cost, so you can expect items of similar quality to those you lost.
Read MoneyGeek's USAA renters Insurance Review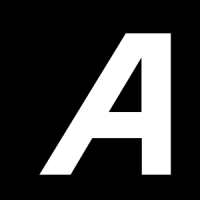 Geek Quick Take
Allstate is the second best renters insurance company in Lubbock. This company scored highly in all categories and offers identity protection.
More About Allstate
You can add several additional coverage options to your Allstate policy. For instance, with Allstate identity theft protection, you can monitor your digital footprint and be protected against identity theft costs. If you live in a flood-risk area, you can purchase a flood policy through Allstate if your renters insurance does not cover flood damage.
Read MoneyGeek's Allstate renters Insurance Review
The Average Cost of Renters Insurance in Lubbock for 2023
renters insurance is equal to the average.
Lubbock renters insurance costs an average of $134 a year or $11 a month. In comparison to the national average of $159 per year, this means you will save $25.
What Factors Impact Renters Insurance Costs in Lubbock?
Renters insurance premiums are impacted by a variety of factors, but these five criteria will have the greatest impact.
Personal property coverage amount. Determine the amount of coverage you need when you shop for renters insurance in Lubbock. The value of the items you want to be covered is the main factor that impacts your premiums.
Location. Different places may charge different rates for renters insurance. Crime-ridden neighborhoods tend to have higher insurance premiums due to the risks involved in the area.
Deductible. You will be required to pay this amount by your insurance company when you file a claim. Raising your deductible will result in lower insurance premiums since you will spend more money out of pocket on claims.
ACV vs. RCV. The amount you will be reimbursed will either be the actual cash value (ACV) or the replacement cost value (RCV). The value of used items will be reimbursed based on their depreciated value if you have an ACV policy. An RCV policy, however, pays the value of a new item of the same type and quality without taking depreciation into account. Due to higher claims amounts being paid, RCV policies are often more expensive than ACV policies.
Liability coverage amount. The amount of coverage won't have a significant impact on renters insurance costs. If you need more than $100,000 in liability coverage, you can get it for just a few dollars more a year.
Calculate How Much Renters Insurance You Need
Does My Lubbock Neighborhood Impact Cost of Renters Insurance?
Your neighborhood tends to have a much smaller effect on your renters insurance rate than it does on other types of insurance. MoneyGeek's analysis indicates that your home's location shouldn't significantly affect your insurance rates.
Understanding Renters Insurance in Lubbock
It is not a requirement in Lubbock for renters to have insurance. Nonetheless, MoneyGeek strongly suggests that you purchase an insurance policy to protect your assets. Should your property be damaged or lost, most of the expenses will be passed on to your insurance provider. Renters insurance is intended to protect expensive assets, such as fixed and movable properties, in case of loss or damage.
What Does Renters Insurance Cover in Lubbock?
The right amount of coverage is crucial when it comes to renters insurance. With the right insurance coverage, you can avoid incurring additional expenses that may come with theft or damage to your property.
According to the FBI, Lubbock has a property crime rate of 4,134 per 100,000 people in 2019, which is around 119% above the national average.
Lubbock residents may want to consider obtaining additional insurance to cover potential risks, such as fires or water damage. These are some of the things that Lubbock renters insurance typically covers.
Personal property coverage: Renters are protected against some perils, including fire, theft, vandalism, plumbing, electrical and some damage caused by weather.
Additional living expenses: Should your rental unit become uninhabitable due to an insured peril, this will cover the cost of your temporary housing.
Liability insurance: If you have an accident at your rental property that results in damage or injury to others, you're covered by this policy. If you are found legally responsible, this will provide coverage for your legal expenses and payments.
Medical payments coverage: Regardless of the cause of injury, this coverage provides assistance with medical expenses for people injured in your rented property.
What Is Not Covered by Renters Insurance in Lubbock?
An insurance policy for a renter only covers your personal belongings, not the structure of the building. This is a responsibility of the building owner. In addition, Lubbock renter's insurance does not cover all perils, so an additional policy may be necessary in these cases.
For instance, Lubbock renters insurance may cover water damage. Flood damage, however, is not covered. If you live in a high-risk area, you may want to consider flood insurance through the National Flood Insurance Program (NFIP).
Furthermore, renters insurance does not cover other valuables like jewelry, your car, earthquake damage or your roommate's belongings.
Since different policies offer different coverage restrictions, be sure you understand your policy completely before finalizing your purchase.
Frequently Asked Questions About Renters Insurance in Lubbock
Getting quality renters insurance at an affordable price requires shopping around. Here are some answers to some of Lubbock's most frequently asked questions about renters insurance.
Renters Insurance in Lubbock Analysis: Methodology
MoneyGeek analyzed hundreds of renters insurance quotes in Lubbock to help you find cheap renters insurance. The best renters insurance rankings were determined using data from J.D. Power, AM Best and our affordability metrics that are derived from a comprehensive analysis of quotes provided by Quadrant.
About Mark Fitzpatrick
---
---