Did you know that mortgage rates in Virginia are generally lower than the U.S. average? A mortgage is a loan specifically used to purchase real estate. Securing a mortgage with a low rate can make your homebuying journey smoother by helping you spend less money over the life of the loan. When hunting for your dream home, shop for the best mortgage rates in Virginia to improve your borrowing experience.
Current Mortgage Rates in Virginia
According to FRED Economic Data, the national homeownership rate stood at 65.9% in 2022. In the Old Dominion, rates were slightly higher at 67.4%. Mortgages with favorable rates may contribute to more Virginians owning their homes.
Let's talk about current mortgage rates in Virginia. On average, the rate for a 30-year fixed-rate mortgage is 7.06% in Virginia, compared to 7.21% nationally. For the 15-year fixed rate, both Virginia and the U.S. average 6.45%. If you're eyeing a 5-year adjustable rate mortgage, Virginia again shines with a 7.15% average versus the U.S. rate of 7.41%.
Keep in mind that these rates fluctuate due to factors like economic conditions and lender competition. Staying updated on current rates can save you money by allowing you to lock in a lower rate when the opportunity arises. Timing is critical; even a slight drop in interest rates can lead to significant savings over the life of your loan. Different types of mortgages also offer various rates, so consider your options carefully.
Finding the Best Mortgage Rates in Virginia
Mortgage rates have a considerable impact on your financial well-being. Lower rates mean less interest over the life of the loan, leaving you with extra money for life's other needs or opportunities. Here are some tips to find the best mortgage rates in Virginia.
Increase Your Down Payment

The more you put down upfront, the less you have to borrow. A larger down payment often encourages lenders to offer you a more favorable rate, as it reduces their risk.

Consider Shorter Loan Terms

Opting for a 15-year mortgage usually comes with lower interest rates than a 30-year loan. Although the monthly payments will be higher, the long-term savings are significant.

Investing in mortgage points upfront can be a smart strategy to reduce your interest rate. It's an upfront cost, but if you're in it for the long haul, you'll end up saving more.

These professionals do the legwork for you by sifting through various loan options. Mortgage brokers negotiate terms directly with lenders, often securing more favorable rates than you might get on your own. Their inside knowledge of the industry can be a game-changer in your mortgage rate hunt.

Leverage Lender Relationships

If you already have accounts or loans with a particular bank, check their mortgage rates. They might offer you a better rate for being an existing customer.
With these tips in your arsenal, you're well-equipped to find the best mortgage rates in Virginia. Whether boosting your down payment or utilizing a broker's expertise, you've got options to lower your rates. Make these strategies work for you, and watch your long-term financial outlook improve.
Mortgage Options in Virginia
The average home value in the U.S. is around $349,770, but in Virginia, it's a bit higher at approximately $373,423. Knowing this can help you understand what kind of mortgage you'll need. Given the higher home values, a competitive mortgage rate can be especially helpful for house-hunting in Virginia.
Here are your options:
| Mortgage Types | Description |
| --- | --- |
| | These are often the go-to for borrowers with solid credit histories. They usually require a 20% down payment but reward you with lower interest rates and fewer fees. If you're financially stable and plan to stay in your home for a long time, this could be your best bet. |
| | These lock in your interest rate for the life of the loan. It's a straightforward choice that eliminates future interest rate risk, making it ideal for buyers who intend to settle down for many years. However, initial rates might be a bit higher compared to adjustable-rate options. |
| | The interest rate starts lower but fluctuates based on market conditions. If you plan to sell your home or refinance your mortgage in a few years, you could save money upfront with this option. However, be aware that rates can increase, affecting your monthly payments. |
| | These loans are exclusively for buyers on active duty in the military, veterans and some military spouses. These often don't require you to pay a down payment or secure private mortgage insurance, leading to more accessible homeownership for our nation's heroes. |
| | These seek to help first-time homebuyers or those with less-than-perfect credit. The down payment can be as low as 3.5%, but you'll need to pay for mortgage insurance, which increases your monthly payment. |
| | These loans often require no down payment and aim at promoting homeownership in rural areas. However, they are location-specific and might have income restrictions. |
| | These are for high-priced homes that exceed conforming loan limits. You'll need a strong credit score and a significant down payment, but you'll be able to finance more expensive properties. |
By understanding today's mortgage rates in Virginia and the types of mortgages available, you'll be better equipped to find a loan that suits your needs.
MASTER VIRGINIA MORTGAGES WITH MONEYGEEK'S CALCULATOR
Navigating mortgage rates in Virginia becomes a lot easier with the right tools. That's where MoneyGeek's mortgage calculator comes in. It helps you break down your potential monthly payments, interest rates and overall loan cost. You can adjust the loan amount, down payment and interest rates to see how each change affects your budget. It's like a sandbox for your mortgage plans! It's a simple way to make smarter decisions for your future home in Virginia.
How to Get a Mortgage in Virginia
Buying a home is a big step, and knowing how to secure a mortgage in The Old Dominion can give you a significant leg up. Understanding the process can help you find better rates, save money and make your homebuying journey more manageable. Let's go through the steps to secure a mortgage.
1
Check Your Credit Score
Your credit score largely dictates the mortgage rates you'll get. If you notice any discrepancies or outdated information on your credit report, correct them immediately. Higher scores generally mean better rates, so if yours is lower than you'd like, consider taking a few months to improve your credit standing.
2
Budget Wisely
Before you even start looking for a home, determine your budget for home purchasing. Add your monthly expenses (excluding rent) and subtract it from your monthly income. The remaining amount is a good indicator of how much you can afford for monthly mortgage payments. It ensures you're looking at homes in your budget range and helps you avoid over-leveraging yourself.
3
Research Lenders
It's essential to shop around and compare what different lenders are offering. But it's not only about interest rates — look at loan terms, potential fees and customer reviews. Each lender may offer different mortgage products and perks, so choose one that fits your financial profile and homebuying goals.
4
Get Pre-Approved
With your budget and lender in mind, the next step is to get pre-approved. It involves providing financial documents like tax returns, pay stubs and bank statements. A pre-approval not only gives you an official estimate of how much you can borrow but also shows sellers that you're a serious, qualified buyer.
5
Choose a Mortgage Type
Several types of mortgages are available, each with pros and cons. Choose wisely based on your financial circumstances.
6
Lock in Your Rate
After your offer on a home is accepted, it's time to lock in your mortgage rate. Contact your lender to initiate this process, which will solidify your interest rate for a predetermined period, usually 30 to 60 days. It shields you from any potential spikes in interest rates before closing.
7
Get a Home Appraisal
Before the lender finalizes your mortgage, they'll need a home appraisal to verify that the home's value aligns with the loan amount. You may want to renegotiate the deal if the appraisal comes back lower than the sale price.
8
Close the Deal
You've made it to the finish line. At closing, you'll review and sign the final loan documents. Double-check the terms, interest rate and other details to ensure everything aligns with your agreement.
Knowing these steps can set you up for a smooth mortgage experience, putting you ahead of the game in this competitive market. Securing a home loan with favorable mortgage rates in Virginia can make your entire homebuying experience less stressful.
Mortgage Programs in Virginia
Homeownership isn't just the cost of the house; you've also got to think about unexpected expenses like emergency repairs or homeowners insurance. Fortunately, Virginia Housing offers many mortgage programs and grants designed to make these financial burdens easier to handle. By providing access to some of the best mortgage rates in Virginia, these can make your monthly payments more affordable, leaving you better prepared for any extra costs that come your way. Keep this in mind as you plan for your home purchase — it could save you some stress down the line.
Virginia Housing Conventional
The Virginia Housing Conventional loan is a solid option for first-time and repeat homebuyers. One perk is that you'll need less cash upfront at closing than an FHA loan. The loan term is 30 years at a fixed rate, meaning your monthly payments stay the same. Plus, it offers the lowest conventional mortgage insurance costs you can find. Don't worry if you have a friend or family member who can help with the down payment — this loan allows for that. It even lets you put down as little as 1% or even 0% with special grants and second mortgages.
To qualify, you'll need a credit score of at least 640 and a debt-to-income ratio that's not over 50%. Income limits do apply, so make sure to check Virginia Housing's website for the latest info.
Virginia Housing Conventional (No Mortgage Insurance)
The Virginia Housing Conventional (No Mortgage Insurance) loan is like the standard Virginia Housing Conventional loan, but with a twist — you don't need mortgage insurance. It means more affordable monthly payments for you. Like its counterpart, this 30-year fixed-rate loan needs less cash at closing than an FHA loan. The flexibility with down payment sources still applies, including gifts and special grants.
You'll need a slightly higher credit score of 660 to be eligible. All the other requirements, such as a maximum 50% debt-to-income ratio and income limits, stay the same. This program offers a cost-saving edge by skipping mortgage insurance, making stepping into your new home even more accessible.
Virginia Housing Plus Second Mortgage
The Virginia Housing Plus Second Mortgage is an excellent option if you're a first-time homebuyer concerned about down payments. This program pairs a primary mortgage with a second one that covers your down payment. Depending on your credit score, you can secure a second mortgage of 3% to 5% of the home's purchase price. You can include some of your closing costs if your score is 680 or higher. It's a 30-year, fixed-rate loan with no prepayment fees. Just ensure you have 1% of the home's purchase price available at closing and that you meet the income guidelines.
Virginia Housing Loan Combo
The Virginia Housing Loan Combo is a fantastic package for first-time homebuyers. This isn't just a mortgage — it's a set of perks rolled into one offer. Let's break down what's in it for you. First, you get a down payment grant you never have to repay. Second, you get a complimentary homebuyer course to guide you through the entire process, giving you the tools you need to succeed.
Down Payment Assistance Grant
The Down Payment Assistance Grant from Virginia Housing is a big help for first-time homebuyers. This funding isn't a loan, so you don't need to worry about repaying it. You can get a grant of up to 2.5% of your home's purchase price. To qualify, make sure your household income doesn't exceed the Virginia Housing loan limits. Also, you'll need to lock in your eligible Virginia Housing mortgage before getting the grant. With Virginia mortgage rates today being as competitive as they are, this grant can tip the scales in your favor for homeownership.
Closing Cost Assistance Grant
The Closing Cost Assistance Grant is a solid option if you're eyeing a Veterans Affairs (VA) loan or a Rural Housing Service (RHS) through Virginia Housing. It slashes your upfront costs — you could get up to 2% of the home's purchase price to cover expenses like closing costs or VA funding fees.
This is a grant, so you won't pay it back. Just make sure you're a first-time homebuyer, and your household income fits within Virginia Housing's guidelines. Lock in your RHS or VA loan first, then grab this grant to make homeownership more affordable.
Frequently Asked Questions About Virginia Mortgage Rates
If you're curious about mortgage rates in Virginia, you're not alone. This section offers insights into how Virginia's mortgage rates stack up and what you can expect as a borrower in the Old Dominion.
About Christopher Boston
---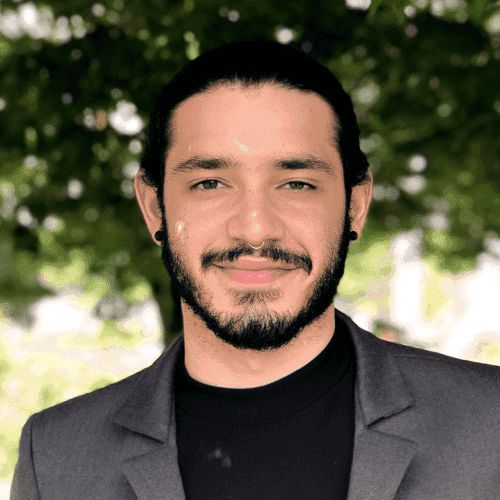 ---