For many, the primary financial goal and symbol of upward mobility is homeownership. According to data from the U.S. Census Bureau, over two-thirds of Americans own their primary home — the highest homeownership has been since 2008. Real estate markets remain incredibly active, driven by low mortgage interest rates. The National Association of Realtors reports median home prices in January 2021 increased 14% year-over-year, with homes spending nine fewer days on the market.
Although it may seem tempting to start shopping for your dream home right now, signing a mortgage without a plan could be a recipe for disaster. If you haven't considered how you will afford your closing costs, homeowners insurance and maintenance costs, you could end up in over your head financially. Here are 10 of the hidden costs of homeownership and how you can plan for them.
Unexpected Costs You'll Pay Upfront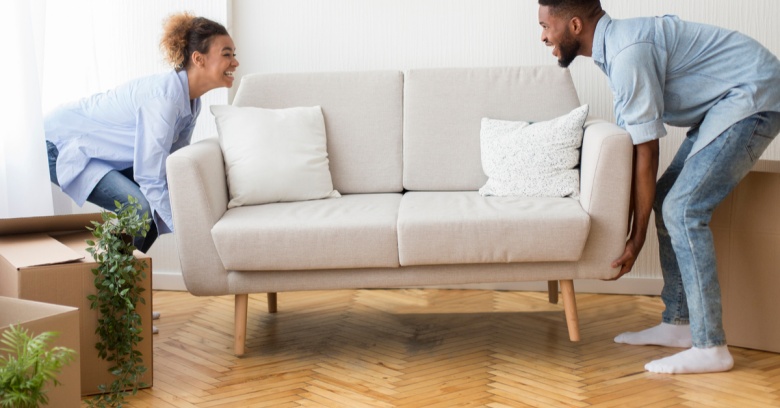 Prostock-studio / Shutterstock
1. Closing Costs
In most cases, you will be required to pay certain costs leading up to and at the close of escrow. In addition to paying for a home inspection and a termite or pest inspection, you will also have to pay closing costs before you get the keys to your new home.
Closing costs include all the services required to ensure a seamless transition of ownership, including title search fees, attorney's fees, upfront payments to your lender and funding fees. If you can't come up with the cash when it comes time to close the deal, your purchase could be stalled or canceled.
Make a plan: When you start searching for the right mortgage, talk to your loan officer about your budget and what closing costs you could face. If you don't have access to that much money, you can accept some costs as gifts from family or turn to local homeowner assistance programs.
2. Private Mortgage Insurance
If your down payment is less than 20% of the total loan, your lender will require you to pay for private mortgage insurance. PMI protects the lender if you end up defaulting on your mortgage and the bank is forced to foreclose. To save money over time, you can pay the private mortgage insurance upfront, but it can cost up to 1% of the loan amount for every year you pay in advance.
Make a plan: If you can't afford to pay PMI upfront, you can use a PMI calculator to determine what your payment would be if you added PMI to your mortgage payments. For those who can afford to pay more per month, it can be an effective way to keep closing costs affordable. Once you've established 20% equity in your home, you will probably be able to refinance to get rid of PMI.
3. Furnishing Your Home
Once you've got the keys to your new home and begin moving in, you may come to the realization that you've purchased more space than stuff. One of the immediate temptations of new homeowners is to start getting new furniture on credit. While it's a convenient way to fill the rooms, it will also add even more payments you may not be able to afford.
Make a plan: Avoid taking on new credit card debt by setting a savings goal for new furniture and paying in cash. Consignment shops like Habitat for Humanity ReStore may also offer gently-used furnishings, like tables and dressers, at a discount. You can also check Facebook Marketplace for some great deals in your neighborhood.
Recurring Expenses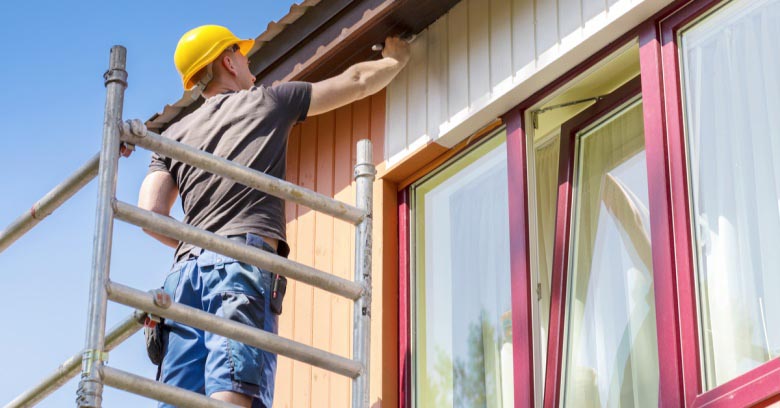 ronstik / Shutterstock
4. Homeowners Insurance
If you lost your house to a fire or natural disaster, how would you pick up the pieces? Homeowners insurance is much more than a requirement from your lender. It can also cover the home structure and many of the possessions inside. Because you are insuring so much more than you were with renter's insurance, your premium may be higher than you expect.
Make a plan: Once your offer is accepted on your new home, start contacting insurance agents and get several home insurance quotes. In many cases, you can get homeowners insurance quotes online. Don't just select the cheapest insurance — be sure to balance price with the appropriate level of coverage.
5. Property Taxes
When you rented a home or apartment, the owner was responsible for the taxes paid on the property. Once you own your own home, those taxes are due on your home and pay for a wide range of public services. If you can't make the payments, the government can put a lien on your home and make it impossible to get new credit until it is paid in full.
Make a plan: In many cities and states, property taxes can be rolled into your monthly mortgage payment. Before making an offer on a house, talk to a real estate agent and loan officer to understand how much property tax you could be responsible for every year.
6. HOA or Condo Fees
In modern communities and condominium complexes, homeowners associations set community standards to preserve property values and create a pleasant neighborhood. Everyone who owns a home in the HOA territory or complex must pay into the organization. These organizations can place a lien on your home if you don't pay your fees.
Make a plan: Even if you don't like the idea of an HOA, you are obligated to pay into the organization. Many HOAs allow you to pay monthly without interest, allowing you to break one big annual payment into 12 manageable chunks every year.
7. Utilities
Having a bigger home means you will probably use more electricity, water and natural gas to keep it comfortable and clean. Your first bills could come with a little sticker shock — and if you don't plan for higher utility bills, you could bust your budget.
Make a plan: Knowing you will be using more energy and water can help you set a utility budget. Save your bill stubs from your current home to determine how much you are spending, and plan from there. Ask your realtor to find out how much the current owners of the home are paying per month for utilities, and check with your local utility companies to see if they offer budget billing options.
8. Normal Upkeep
Once you own your home, you're responsible for everything on the property, including lawn care, window cleaning and painting. Neglecting the regular wear-and-tear on your home could result in major repairs, not to mention fines from your HOA.
Make a plan: As the adage goes, an ounce of prevention is worth a pound of cure. Doing regular preventative care, like regular lawn mowing and gutter cleaning, can prevent significant problems down the line.
Periodic Maintenance Costs

wavebreakmedia / Shutterstock
9. Replacing Appliances
Although they are called "durable goods" for a reason, your major appliances won't live forever. According to Consumer Reports, microwaves and dishwashers have an average lifespan of nine years, while ranges, ovens and washing machines can last between 10 and 15 years. If you don't have a plan to replace them, your budget could become equally broken.
Make a plan: Building a savings account for household expenses can help you absorb the costs of repairing and replacing appliances when they break down. Instead of paying with credit every time you need a new appliance, paying with cash can save you money on interest payments over time, giving you room for the next breakdown.
10. Major Repairs
If your water heater stopped working or your air conditioner broke on the hottest day of the year, would you have enough money to fix or replace them? What if a tree fell on your roof? Even with homeowners insurance, you'll still have a deductible and run across damages to your home that won't be covered. Without anything in reserve for major repairs, you could be forced into a financial emergency.
Make a plan: Building a savings account for insurance deductibles can help you absorb the costs of repairing damage to your home from a fallen tree or broken water heater. A home warranty can help pay for the costs of replacing a water heater or HVAC system.
How to Prepare for Homeownership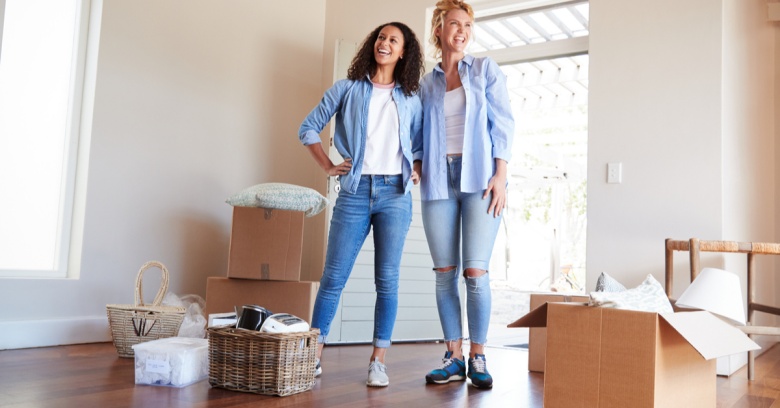 Monkey Business Images / Shutterstock
Homeownership is a significant responsibility. Before you go out looking for the perfect place to call home, it's critical to make sure you can afford not only the mortgage payments but the other expenses that arise as well. To start, use a checklist to determine if you are ready to buy your first home. By being honest about your financial outlook, you can decide if homeownership is the next step for you.
Next, put together a savings plan to help you get ahead of your potential expenses. By saving more than your down payment and closing costs, you can be prepared for the worst, no matter when it happens.
Finally, make sure your credit is in the right place to help you unlock your financial goals. By improving your credit before you go shopping for a home, you'll get the most competitive rates and be financially prepared to take on the additional financial obligations that come from homeownership.
Although a home may be the biggest purchase of your life, owning your own home can also be the most rewarding purchase you'll ever make. By creating a plan ahead of time and understanding the hidden costs, you will be well prepared for your new investment.
About the Author
Joe Cortez is a financial journalist for MoneyGeek, focusing on insurance, banking and credit products. His work has appeared on many leading websites, including Business Insider and NextAdvisor. Follow him on Twitter: @joecortez.
Sources