Currently, average mortgage rates in North Dakota are just below the national average. Mortgages, loans used specifically for buying real estate, may be needed if you want to own a home in the Peace Garden State.
In your journey to becoming a homeowner, the mortgage rate, which is the interest you'll pay on the loan, plays a big role. Lower mortgage rates in North Dakota mean you'll spend less over the life of the loan, providing a smoother path to homeownership. To get the best deal, compare rates from multiple lenders and choose the most favorable one.
Current Mortgage Rates in North Dakota
According to FRED Economic Data, the national homeownership rate in 2022 hovered around 65.9%, while North Dakota rates were almost the same at 65.4%. A mortgage can make homeownership attainable for those looking to buy.
When it comes to mortgage rates, North Dakota generally offers better deals than the national average. For instance, the average rate for a 30-year fixed-rate mortgage is around 6.84% in the state, compared to 7.06% nationwide. Likewise, the rate for a 15-year fixed mortgage averages 6.19% in North Dakota, slightly less than the U.S. average of 6.31%.
Remember that rates can fluctuate due to various factors like economic conditions and Federal Reserve policies. Staying updated on current rates enhances your chances of securing the best mortgage rates in North Dakota. Another layer to consider is the type of mortgage you choose, as different ones may come with varying rates.
Finding the Best Mortgage Rates in North Dakota
Mortgage rates can make or break your financial wellbeing over the life of your loan. A lower rate can mean saving thousands of dollars, increasing your disposable income and giving you greater financial flexibility. Here's how you can find the best mortgage rates in North Dakota.
Consider Seasonal Trends: Timing matters — mortgage rates can fluctuate depending on the time of year. For example, you might find lower rates during off-peak homebuying seasons like late fall or early winter. Planning your mortgage application around these periods could help you secure a rate that's a fraction of a percent lower, saving you substantial sums in the long run.

Set up Auto-Payments: Banks love reliability, and setting up auto-payments can sometimes earn you a small discount on your mortgage rate. For instance, your lender might reduce your rate by 0.25% just for automating your monthly payments, which, over the years, adds up to significant savings.

Work With a Co-Borrower: A co-borrower can strengthen your mortgage application, particularly if they have a strong credit profile. Combined incomes and better credit can make you more appealing to lenders, often resulting in a lower interest rate. For example, if you alone qualify for a 4.5% rate, adding a co-borrower with excellent credit might bring it down to 4.0%.

Use a Rate Lock: If you find a rate you're happy with, consider locking it in. Rate locks typically last from 30 to 60 days, protecting you from market fluctuations. Imagine today's rate is 4%, and you believe rates may increase before you close your loan. Locking it in can save money should rates rise to 4.5% or 5%.

Points or No Points: Buying mortgage points is essentially pre-paying some of the interest in exchange for a lower rate. It increases your upfront cost but can result in substantial savings over the life of the loan. For example, paying for one point (1% of the loan amount) could reduce your rate by 0.25%. On a $300,000 loan, that could save you thousands over time.
By applying these tips in your mortgage search, you can optimize your long-term financial health by securing a rate that works for you.
Mortgage Types in North Dakota
The average home value in the U.S. is about $349,770, whereas in North Dakota, it's lower — averaging around $257,503. That's good news for borrowers because you'll likely need a smaller loan. That translates to smaller monthly payments and less interest paid over time. That said, even with more affordable housing, a mortgage can still be a game-changer in helping you own a home in North Dakota.
There is a range of mortgage options in the state. Knowing these can help you make informed choices that fit your financial situation. Below is a comparison table to guide you through the different mortgage types:
Mortgage Options

Description

Eligibility Requirements

A private-sector loan not insured by the government. Known for flexibility in loan terms and down payment options.

Good credit score (usually 620+)
Stable income
3%-20% down payment

Active-duty military, veterans or eligible spouses
Certificate of Eligibility from the VA

Insured by the Federal Housing Administration. Allows for smaller down payments and accepts lower credit scores.

Minimum credit score of 580 for 3.5% down payment
Stable income

Loans aimed at developing rural areas, backed by the U.S. Department of Agriculture. No down payment required.

Meet income eligibility
Primary residence must be in a USDA-eligible rural area

Loans that exceed the conforming loan limits set by Fannie Mae and Freddie Mac. Requires higher income and credit score.

Credit score above 700
Income that can cover high monthly payments
10%-20% down payment.
Understanding rate structures gives you an edge by offering a clearer financial roadmap for your mortgage journey. It can help you predict future monthly payments more accurately, allowing you to plan your budget better, allocate funds for other investments or even decide on an ideal loan term that aligns with your financial goals.
Fixed-Rate Mortgages: With these, there's no guesswork. You'll know exactly what your monthly payments are, allowing you to budget for the long haul. However, they often start with a higher rate compared to adjustable-rate options. They're a solid choice if you're settling into a "forever home."

Adjustable-Rate Mortgages: Lower initial rates can be appealing, especially if you're not planning to stay in the home for many years. You'll benefit from a lower cost upfront, but remember, the rates can climb. This option suits those with a higher risk tolerance or who plan to refinance or move before the rate hikes kick in.
Familiarizing yourself with these rate structures can empower you to find the best mortgage deals in North Dakota that suit your specific needs.
MASTER YOUR MORTGAGE WITH MONEYGEEK'S CALCULATOR
A mortgage calculator, like the one available on MoneyGeek, can be a valuable tool in your quest for the right mortgage. Simply plug in your numbers, and you'll get an instant estimate of your potential monthly payments. It helps you see how different mortgage rates in North Dakota, loan types and down payments could impact your finances.
Feel free to tinker with the calculator — switch up the numbers and see how the results change. This hands-on approach gives you more control and confidence in finding a mortgage that fits your needs in North Dakota.
How to Get a Mortgage in North Dakota
Knowing how to navigate the mortgage process can prepare you for financial success in North Dakota. With this know-how, you can confidently move through each step and increase your chances of securing favorable terms. Here's a step-by-step guide to securing a mortgage in the Peace Garden State.
1
Check Your Credit Score
Your credit score is the first impression lenders get of your financial reliability. Obtain a free credit report and go through it to check for errors. Correcting these inaccuracies can give your score a quick lift. The higher your score, the more favorable mortgage rates you can secure.
2
Set a Budget
Prioritize calculating your debt-to-income ratio, which shows how much of your monthly income goes to debt repayment. Most lenders prefer a ratio under 36%. A low ratio makes you appear as a less risky borrower, potentially earning you better terms.
3
Get Pre-Approved
A pre-approval letter can be a golden ticket since it tells you how much the lender is willing to offer and at what rate. Opt for pre-approvals from multiple lenders to have a broad comparison. Not only does this make you an attractive buyer, but it also puts you in a stronger negotiating position.
4
Choose the Right Loan Type
Whether you should go for a fixed-rate or adjustable-rate mortgage largely depends on your financial standing and future plans. Fixed-rate mortgages offer consistency in monthly payments, while adjustable-rate mortgages start lower but can fluctuate. Assess your risk tolerance and long-term goals before making a choice.
5
Shop for Lenders
Take time to shop around. Different mortgage lenders have varying fee structures, customer service quality and rates. Use online comparison tools, read customer reviews and don't hesitate to negotiate.
6
Submit Your Application
Gather all required documents, such as employment verification, credit history and information on your assets and debts. The lender will also require a down payment, which can range from 3% to 20% of the home's value, depending on your loan type.
7
Get a Home Appraisal
After your application is in, you'll need a home appraisal. The lender will arrange for a professional to estimate the home's value. If the appraisal comes is too low, you may need to renegotiate the terms or find another property.
8
Close the Deal
On closing day, you'll sign all mortgage documents. Make sure to read every page carefully. Confirm that the interest rates, loan amount and terms are exactly what you agreed upon. Once the ink is dry, you've successfully secured your mortgage.
Understanding how to get a mortgage can help you secure the best mortgage deal in North Dakota and make your mortgage journey as smooth as possible.
Mortgage Programs in North Dakota
Owning a home is exciting, but don't think that your expenses end with your mortgage payments. There can be hidden costs like property taxes and maintenance fees. Luckily, mortgage programs can ease the financial load, letting you focus on these expenses and life's other needs.
One such helper is the North Dakota Housing Finance Agency (NDHFA). Its programs, like FirstHome and HomeAccess, have some basic eligibility rules. For example, you only need a $500 cash investment upfront, but the home must be your main residence. Your income also has to meet certain limits based on your family size and where you live. All types of income count, even part-time jobs or social security benefits. If you exceed these income limits, don't worry — you have other options to help you get an affordable home loan.
The bottom line is that the NDHFA has many mortgage programs to make your dream of owning a home in North Dakota more manageable. Keeping an eye on mortgage rates in North Dakota and exploring these programs could set you up for financial success.
FirstHome
If you're new to homeownership or it's been over three years since you last owned a home, the FirstHome program might be your ideal choice. It focuses on helping people like you by offering lenient income and purchase price limits. You're not just limited to the loan itself — you can also get down payment and closing cost assistance through DCA or Start.
HomeAccess
The HomeAccess program offers a helping hand for specific groups and is aimed to make homeownership more attainable. If you're a single parent with a dependent, a veteran, someone with a permanent disability or are over 65, this program is for you. You'll also need to meet certain income and purchase price criteria. Like with other programs, you can add down payment and closing cost assistance through options like DCA or Start.
North Dakota Roots
North Dakota Roots is a solid choice if you've been concerned about income or purchase price limits. The maximum loan amount you can get aligns with the current Fannie Mae/Freddie Mac conforming loan rules, offering you a fair range to pick from. If the down payment or closing costs have been your roadblock, DCA or Start can help knock those barriers down.
Targeted Area Loan
The Targeted Area Loan program offers reduced interest rates, adding to your options to snagging competitive mortgage rates in North Dakota. But here's the catch — you must buy a home in specific North Dakota areas like Benson, McKenzie, Rolette or Sioux.
Just type in the property address to check if it's in one of these zones, and after NDHFA confirms eligibility, you can proceed with the loan application. Like other programs, there's help for down payments and closing costs through DCA or Start. Income and purchase price limits apply, so keep that in mind.
DCA Program
The DCA Program is your sidekick if you're a low-income buyer aiming for the best mortgage rates in North Dakota. It's not just about that, though — this program chips in 3% of your first mortgage loan amount to cover down payments, closing costs and prepaid expenses.
However, DCA doesn't mix with other down payment assistance options. You'll also have to clear income hurdles, which differ by county and family size. If you're looking at one or two-unit properties, you're still eligible as long as you live in one of them. You'll also have to complete a homebuyer education course as part of the requirements.
Start
The Start Program differs from the DCA Program primarily in its target audience. While both offer a 3% credit towards initial costs, Start focuses on low-to-moderate-income buyers. Like DCA, Start won't mesh with other down payment programs, but it's a standalone benefit worth considering. If you're thinking of buying a one or two-unit property and plan to live in one of those units, the Start Program can make your homeownership journey smoother.
Frequently Asked Questions
Our FAQ section can be your go-to resource for clarifying mortgage rates in North Dakota. Whether you're curious about how rates are determined or want to learn more about locking in a good rate, you'll find the information here.
About Christopher Boston
---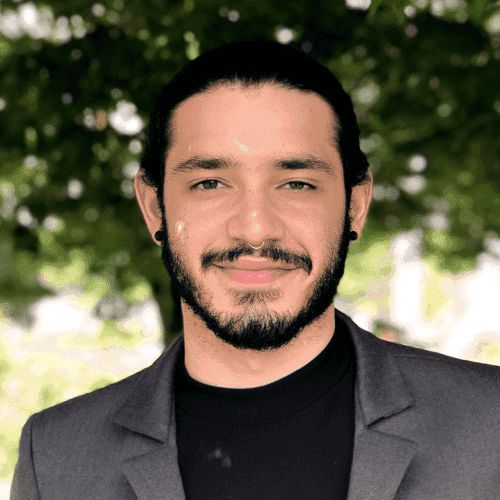 ---