Third-party injuries from a dog bite are included in renters insurance policies under personal liability coverage. Personal liability protects you from expenses in cases where you are at fault in an accident. So if your dog bites someone and they sue you for damages, having renters insurance can shield you from fronting the total cost.
MoneyGeek created this guide to help renters know when dog bites are (and are not) covered by personal liability insurance.
Luckily, most renters insurance policies already cover dog bites, so you don't need to pay for extra coverage if you have a furry friend. MoneyGeek has more information about what your renters insurance does and doesn't cover.
In this article:
Compare Insurance Rates
Ensure you are getting the best rate for your insurance. Compare quotes from the top insurance companies.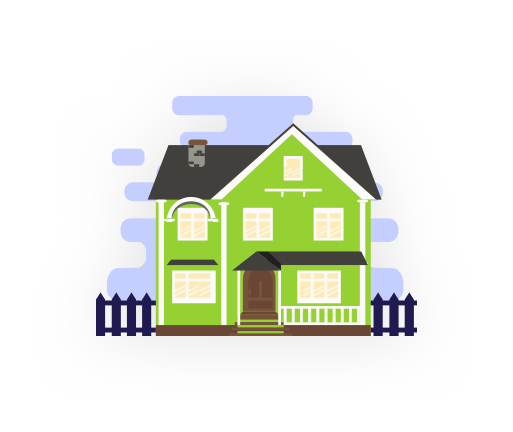 When Does Renters Insurance Cover Dog Bites?
The personal liability coverage in your renters insurance policy often extends to injuries or damages caused by your pet. Here are some instances in which renters insurance covers dog bites.
Your dog bites a guest, and they need to go to a hospital.
Your dog injures someone else's pet, and their pet needs medical attention.
Renters insurance covers pet liability expenses if your pet injures someone else. But if your pet is hurt in an incident, renters insurance does not cover it. Instead, a separate pet insurance policy would cover your pet's health costs. Renters insurance also doesn't protect you against damages that your pet inflicts on you or your property.
When Doesn't Renters Insurance Cover Dog Bites?
There may be circumstances where your renters insurance won't cover dog bites because specific dog breeds are considered riskier to insure. In other cases, insurers may charge higher premiums to cover these breeds.
To ensure that you and your canine companion are protected, read the fine print of your policy or contact your insurance provider.
Compare Insurance Rates
Ensure you are getting the best rate for your insurance. Compare quotes from the top insurance companies.
How to Prevent Dog Bites
While the financial protection from renters insurance is great to have, preventing a dog bite will spare you and others from undue pain and anguish. Neutering, socializing and training your pet are helpful preventative measures you can work toward.
Ask a vet or an animal behaviorist about the best dog breed for your situation and environment. This can help you determine the dog's temperament and if it can be easily trained.

Socialize your furry friend

Your dog will learn to live harmoniously with others — and be less aggressive — when it frequently interacts with other friendly dogs and humans.

Play non-aggressive games

Play fetch with your pet! Train them, teach them tricks or give them toys that exercise their brain. Offer them outlets to expend energy in safe and healthy ways.

Keep your pet safely leashed in situations where they'll come into contact with unfamiliar people and places.
Where to Buy Renters Insurance
Nationwide insurance companies, like State Farm and Allstate, and even more regional ones, such as Lemonade and Toggle, offer renters insurance. If you're unsure which policy will work for you, MoneyGeek crafted a guide on comparing renters insurance quotes.
We found that the average cost of renters insurance is $13 per month, but premiums depend on your location and the value of your personal belongings. If you need help estimating how much coverage to buy, you can use MoneyGeek's personal property calculator below.
Renters Insurance
Renters Insurance
About Mark Fitzpatrick
---
---