Whether you're purchasing a new home or comparing quotes to see if you can save money on your homeowners insurance, it pays to prepare yourself. Learn the best tips on how to shop and save on your home insurance. Determining your coverage needs and comparing quotes can help you get the best price with a top-rated home insurance company.
To save the most when you shop for home insurance, know the types of coverage you need and ask about all the discounts you qualify for.
Shop with independent brokers or use MoneyGeek's online quoting tool to compare quotes and save money.
Get quotes before you sign a purchase contract so you aren't surprised by the insurance cost based on the home's construction, age or location.
Determine Your Homeowners Insurance Needs
Before you get a quote for homeowners insurance, you should determine what insurance needs you have. A basic homeowners insurance policy includes coverage for the home, all your belongings and other structures on the property. Knowing the value of these items can help you determine what coverage amounts you need on the policy. Once you're ready to shop for homeowners insurance, you'll be able to save money knowing you're covered and not paying for extras you don't need.
Replacement Value Needs
If you are purchasing your home and getting homeowners insurance quotes, you probably have an appraisal that shows how much the structure is worth. If you don't have a recent appraisal, you could hire someone to appraise the home or get quote estimates from contractors on what the cost would be. Insurance companies also have a valuation tool to value the home structure based on the age, square footage, number of rooms, flooring types, the grade of materials used and more. Insuring the dwelling for its replacement value will ensure you can rebuild the home with similar materials and craftsmanship.
Personal Property Coverage Needs
This coverage is a percentage of the dwelling coverage amount, usually between 70–80%. Including replacement cost on contents will ensure you get reimbursed for your belongings' replacement value instead of depreciated value. Certain items like jewelry, art and electronics are limited under this coverage, so if you have high-value items, you should ask about a scheduled personal property add-on (endorsement) to make sure they're covered for what they're worth.
Other Structures Coverage Needs
Most homeowners insurance companies offer this coverage included in the basic policy at 10% of the dwelling coverage. This coverage applies to structures on the property that may not be attached to the home, including:
Fence
Shed
Barn
Garage
Pool
Deck
The standard 10% coverage may be enough for other structures, or you might need more if you have several structures on the property.
Additional Coverages Available
The basic policy doesn't always include coverages that you may need, depending on risks in your area. Some additional coverages available include:
Earthquake
Sinkhole
Water backup (also called "backup of sewers and drains")
Equipment breakdown
Service line
If your area is prone to earthquakes or floods, be sure to ask an agent about these optional coverages.
Approximately How Much Will Home Insurance Cost?
The cost of home insurance varies widely and is dependent on many factors:
ZIP code
Claims history (personal and home address)
Amount of coverage needed
Deductible selected
Discounts and optional coverages applied
Age of home and appliances
Features the home offers (smart technology, type of construction, etc.)
Proximity to a fire station
Roof condition
To get a better idea of how much you can expect to pay for homeowners insurance, use the cost estimator tool below by answering a few questions about the property.
Home Insurance Calculator
These are annual estimates. Get a personalized quote to determine your costs.
What Information Do You Need Before Shopping?
Shopping for home insurance requires much more information than auto insurance. Before you shop, gather the information and any needed documents so you're ready to get a quote. Here are some of the documents you should have available:
Current homeowners insurance policy
Recent appraisal or other home value document
Approximate age of appliances (heat pump, air conditioning unit, water heater, plumbing, electrical)
Information about the home (square footage, number of rooms, type of flooring and wall coverings, approximate grade of materials used, etc.)
Mortgage company information and loan number
Information on any prior claims (type of claim, amount paid, damage to home)
MONEYGEEK EXPERT TIP
Most of the information listed above is on your current homeowners insurance policy declarations page. If you don't have current home insurance, the appraisal or valuation should include this information. Being prepared means that you spend less time shopping and more time saving on homeowners insurance.
Determine Where to Shop for Homeowners Insurance
There are many ways to shop for homeowners insurance, including comparing plans online, enlisting the help of a local insurance agent and getting quotes directly from insurance companies. You can find coverage to meet your needs by comparing quotes and learning more about policy features.
Where Can You Buy Home Insurance?
It's easier than ever to shop for homeowners insurance and save money by leveraging discounts and avoiding unnecessary coverages. There are multiple ways you can buy home insurance:
Use MoneyGeek's online quoting tool: With this handy tool, you can get multiple quotes and only input the information once. Compare homeowners insurance quotes and save money by finding the best coverage for the lowest price.
Contact an independent broker: An independent broker can do the shopping for you to find great deals on homeowners insurance. They work with multiple carriers to help you get the right coverage and save money. They can also help determine what coverage you do and do not need.
Contact the company directly: Another way to shop for home insurance is by contacting each company directly. They can help you save by applying discounts, bundling policies and answering your questions about coverages, endorsements and exclusions.
Who Are the Largest Home Insurance Companies?
The Insurance Information Institute created a list of the top 10 homeowners insurance companies by direct premiums written for 2019.
State Farm: This company offers a full range of homeowners insurance products and various opportunities for bundling and discounts.
Berkshire Hathaway: Offered through GUARD Insurance Companies, Berkshire Hathaway provides online quoting for home insurance with the ability to add discounts to help you save when you shop.
Progressive: Progressive homeowners insurance is only available through a select network of companies in their Progressive Home Advantage network.
Liberty Mutual: They provide significant savings when you bundle your home insurance with auto insurance.
Allstate: Enter your ZIP code on the Allstate website and find out what the most common and costliest homeowners insurance claims are in your area so that you can be informed and prepared.
Travelers: Having smart home technology not only provides you with a discount on your home insurance policy, but it also helps you manage your policy through Alexa.
USAA: Military personnel and veterans get the best discounts with USAA homeowners insurance.
Chubb: Special coverage under the Chubb homeowners policy can protect you and your family if you are the victim of cyber crimes or a home invasion, whether you're home or away.
Farmers: Pick from three different customizable homeowners insurance packages to find the one that best fits your needs and budget.
Nationwide: Optional features on Nationwide's home insurance provide coverage for brand new belongings and better roof replacement parts.
Choosing the right company comes down to your specific budget and needs, so comparing policies and quotes can help you find the best homeowners insurance companies for you.
Request a Quote From Multiple Companies
One of the best strategies to use when learning how to shop and save on homeowners insurance is to get a quote from multiple companies. This way, you can compare coverages and discounts to find the best price while still getting the right policy in place. Comparing quotes can help you make sure you're getting the coverages and endorsements you need at a rate you can afford.
Other Cheap Home Insurance Providers
How to Save Money With Available Discounts
Adding discounts to a homeowners policy is one of the best ways to save when you shop for home insurance quotes. Here are some of the available discounts you could qualify for:
Multi-policy: Include your auto and other types of insurance (recreational vehicle, life, umbrella, etc.) with the same company for big savings compared to a stand-alone home policy.
Claims-free: If there hasn't been a claim filed against your new home or your previous home in the last five years, you could be eligible for a claims-free discount on your homeowners insurance.
Loyalty: Some companies offer loyalty discounts, which means the longer you stay insured with them, the bigger the discount you get.
Burglar alarm: If you have a centrally monitored burglar alarm, you can get a discount after supplying a certificate to the home insurance company.
Fire alarm: Just like a burglar alarm, having a monitored fire alarm can also save you money on your homeowners insurance.
Home improvements: The type and amount of discount vary, but having updated plumbing, electrical or roofing could help you save.
Gated community: Living in a gated community has perks, and one of them is an additional discount to help you save even more on your home insurance.
Early quote: Some companies offer an early quote discount. If you get a quote seven or more days in advance, you could save on your home insurance with this discount.
New home: If the home purchased is brand new construction, the rates will be lower and you could get an additional discount.
Technology: As consumers purchase smart home devices, homeowners insurance companies are starting to offer more discounts. Having water leak detectors, devices like Alexa and other early-detection devices could equal more savings in your pocket.
Pay-in-full: Paying the premium in full (whether out of your pocket or escrowed through your mortgage) can also save you from paying installment fees on the home insurance policy.
Sprinklers: Most new construction must have sprinkler systems installed, which can help you save if you apply this discount to your home insurance.
Construction type: You may not be able to control the material used to build your house, but certain construction types command a discount on homeowners insurance.
Most of the top-rated homeowners insurance companies offer a wide variety of discounts. Some of the most common discounts are multi-policy, claims-free, construction type and alarm system. Here are some of the companies you can expect to have the most discounts available:
| | Company | Dwelling Coverage $250,000 |
| --- | --- | --- |
| 1. | Allstate | $1,748 |
| 2. | Chubb | $1,761 |
| 3. | Farmers | $2,046 |
| 4. | MetLife | $1,813 |
| 5. | Nationwide | $1,782 |
| 6. | State Farm | $2,027 |
| 7. | Travelers | $1,887 |
| 8. | USAA | $1,834 |
Strategies to Reduce Your Home Insurance Costs
Saving money on your home insurance can take some legwork, but the savings are usually worth it. Here are some additional strategies to reduce your home insurance premiums:
Get quotes from multiple companies: While this strategy seems like it will take the longest, using a tool like MoneyGeek's can help you save time and money by comparing several home insurance companies at once. The next section offers more tips on how to compare quotes and get the best deal.
Bundle for more savings: Some of the highest percentage discounts involve insuring your home and auto with the same company. Bundling for a multi-policy discount can also include recreational vehicles and life insurance, which are stackable with some companies.
Increase the deductible: Another strategy you can use is increasing your deductible. This can save you money on the annual premium, but be sure you can pay the higher deductible if you have a claim.
Make your home more secure: This is more than just a burglar or fire alarm. Depending on where you live, you could get a discount and save on your home insurance by installing impact-resistant roofing or storm shutters.
Reassess your belongings and personal property coverage: You're already doing this now that you're shopping for home insurance, but you also want to do this periodically to make sure the coverage makes sense. If you sell some high-value art or jewelry, for example, you may no longer need the scheduled endorsement covering these items.
Improve your credit score: Not all states use credit as a deciding factor for home insurance, but some do. If your state does, increasing your credit score could save you more money on your homeowners insurance.
What you paid isn't what you insure: Some people think if they purchased their home for $300,000, that's the amount they need to insure it for. This is not the case because even if the entire house burns down in a fire, the land is still there. Your insuring interest is in the structure, not the land.
Compare Quotes and Understand Policy Details
The details matter when understanding the coverage differences between varying types of homeowners insurance policies. Here are some things to consider when comparing home insurance quotes:
Does the policy have replacement cost or actual cash value? Most home insurance policies include replacement cost on the dwelling, but you might need to ask about it for personal property. Actual cash value provides depreciated value on your home or its contents, which can reduce the amount of money you get to replace items if there's a claim.
When comparing quotes with multiple homeowners insurance companies, be sure the coverages match as closely as possible. This means dwelling, personal property, liability, optional coverages and the deductible are roughly the same. Comparing apples to apples will help you decide which home insurance company is the best value.
Get a quote with different deductible options from all the home insurance companies to compare. Sometimes, you can save money with a higher deductible, but it's not always worth it if the premium isn't much lower. Compare deductible options between companies for the most savings on your homeowners insurance.
Choose a Policy and Finalize Paperwork and Inspections
You've done the work to compare homeowners insurance quotes. Now you've found the one that works best to save you money with the right coverage and discounts. It's time to finalize the paperwork and complete the inspections.
You can use this checklist to help you know you've picked the right policy:
Is the policy a replacement cost policy to replace the full value of the dwelling?
Did you get replacement cost on your personal property instead of actual cash value (if that's what you want)?
Is the deductible high enough to save on the premium, but low enough that you can pay it if you have a claim?
Did you discuss endorsements and optional coverages?
Did you ask about available discounts?
Did you ask what exclusions apply to the policy?
Once you've answered "Yes" to each item on the checklist, you're ready to make a decision and finalize the policy. Here's an additional checklist you can use for this step:
Review the final quote before having the policy submitted by the agent.
Do a walk-through of the inside and outside of the home to ensure all details on the quote are accurate.
Gather any paperwork needed to finalize the policy: appraisal, valuation documents, Receipts or appraisals for high-value items, mortgage information and loan number, fax number for mortgage company or loan officer to send declarations page.
Keep a copy of the declarations page and billing info (or a receipt if you paid the premium).
Schedule inspection of the home (done by the insurance company or their authorized third-party inspector). This could be exterior-only, or you may be required to let them inside the home. They will take pictures and fill out an inspection report to send to the home insurance company.
Expert Insight on Homeowners Insurance
MoneyGeek spoke with several industry leaders and academics to provide expert insight on home insurance. The information and tips they provide can help you save money without sacrificing coverage.
What's the best way to shop for homeowners insurance? Are there any specific considerations or features homeowners should look for?

How should a homeowner decide if they should get additional flood insurance?

What's the best way to set a homeowners policy deductible?
Nick Gromicko
Founder of InterNACHI and Certified Master Inspector®
Dr. Robbie Bishop-Monroe
Assistant Professor of Accounting at St. Mary's University
Jacques Wong
Commercial Insurance Advisor for Park Georgia Insurance Agencies
Jeremy Wiseman
Public Adjuster
Thomas Simeone
Trial Attorney, Simeone & Miller, LLP
Mark Hesseloff
Agency Owner, Goosehead Agency
About Margaret Wack
---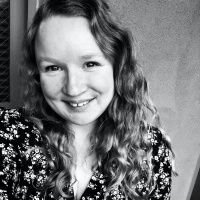 ---