An HO-6 insurance policy provides many of the same protections for a condominium as traditional homeowners insurance provides for detached homes. If the interior of your unit sustains damage from certain hazards, your HO-6 coverage will pay for repairs or rebuilding the damaged elements, as well as for the repair or replacement of your personal belongings. Your condominium association should have insurance coverage for your condo's building, hallways, common walls and grounds.
An HO-6 insurance policy covers the interior of your condo — flooring, ceiling, walls and built-in cabinets and fixtures (such as a bathtub or shower) — as well as your personal belongings.
HO-6 insurance also includes liability and medical coverage if someone is hurt in your unit, or you're responsible for damage to their personal property.
Your lender or condo association may require HO-6 coverage. Costs depend on your location, the value of your unit and more.
What Is an HO-6 Policy?
An HO-6 insurance policy provides coverage if the interior of your condo or your personal belongings are damaged. It also includes liability coverage if someone is hurt in your unit, if their personal property is damaged or if you need money to live elsewhere while your condo is under repair.
What Does an HO-6 Policy Cover and How Much Do You Need?
HO-6 policies cover structural damage and your personal belongings, so deciding how much coverage you need depends on the costs to repair or replace these items. Having an itemized home inventory that includes how much you paid for your personal belongings can be a great starting point for determining how much HO-6 coverage you need.
HO-6 Dwelling Coverage
Like homeowners insurance, HO-6 dwelling coverage provides coverage for all the structural elements inside your individual unit, including walls, floors, ceiling, built-in cabinets and bathtubs. Your condo association should have insurance coverage for the building itself that covers the exterior, shared hallways, common areas and grounds. To determine how much coverage you need, speak to your condominium association to find out current costs for building a new unit. This will provide an estimate of current construction, materials and labor costs.
HO-6 Personal Property
Like renters insurance, this coverage protects all the stuff you own that's located in the condo. This includes clothing, electronics, furnishings, dishes and more. How much coverage you need is based on how much money it would take to purchase replacement items for all your belongings.
HO-6 Liability Coverage
If someone gets hurt inside your condo and you are found responsible, this coverage will pay for your expenses if they sue you. When deciding how much coverage to get, think about what assets you have to cover these expenses yourself. If you don't have many assets, you may want to get a higher amount of coverage so you aren't left paying hefty debts.
Other HO-6 Coverage Options
HO-6 coverage also usually includes medical coverage that pays some expenses for anyone hurt on your property. A typical coverage amount for medical coverage is $5,000. HO-6 policies should also have coverage for "loss of use" or "additional living expenses," meaning it will reimburse you for living expenses if you cannot live in your condo while it's under repair. Talk with your insurance agent to determine the limits for this particular coverage, as many insurers pay 20–30% of your dwelling coverage amount for loss of use.
What Is Typically Covered by Your Condo Association?
Your condominium association should have its own insurance policy that will cover the building, shared walls and grounds, along with liability for incidents that occur in common areas. Some policies cover the "bare walls" of your unit, including the walls, ceiling and floors, while others provide "all in" coverage, wherein it pays for your unit's construction and fixtures.
Don't hesitate to ask your condo association for a copy of their policy — it's your right to see it. This helps determine what coverage you need for yourself, from full HO-6 coverage to renters-style coverage that covers just your personal belongings. Expect to see coverage for the following:
The building, including common areas such as hallways, the laundry room and lobby
Common areas on the grounds, such as parking lots and green space
Swimming pool
Fitness center
Liability for incidents that occur in common areas
What Is Typically Not Covered by an HO-6 Policy?
Even the best homeowners insurance companies do not cover damage from all incidents unless you have specific policies for those events. Perils not typically covered by an HO-6 policy include:
Flooding
Earthquakes
Sewer backups
Failure to provide regular maintenance
High-value personal items such as jewelry, artwork and collectible
MONEYGEEK EXPERT TIP
HO-6 insurance policies do not cover flooding or damage due to a sewer backup, so you will need additional coverage specifically for those hazards.
Who Offers HO-6 Policies for Condo Insurance?
Most popular insurance companies that offer homeowners and renters insurance also offer HO-6 policies. It's essential to shop around with at least three companies and compare insurance quotes to find the best rates for your HO-6 insurance policy. Some of the top insurance companies offering HO-6 policies include:
Top Companies Offering HO-6 Policies
HO-6 Policy FAQs
Shopping for an HO-6 insurance policy can be confusing, so these frequently asked questions about HO-6 policies can provide some of the basic information on these policies.
Read More on Home Insurance
About Karon Warren
---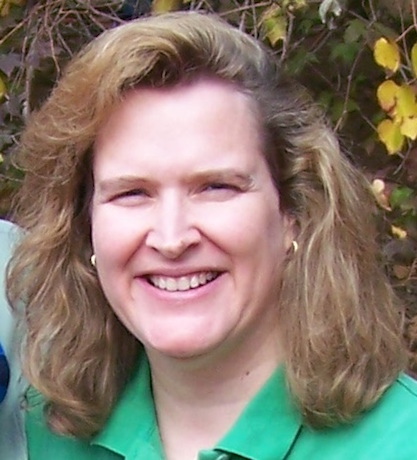 ---