Understanding Credit Unions and Their Benefits
Advertising & Editorial Disclosure
Last Updated: 5/17/2023
Credit unions are a viable banking option for consumers who want reasonable interest rates and low fees when it comes to money. Like traditional banks, credit unions accept deposits, make loans and offer a variety of financial products and services.
Understanding how credit unions work can help you decide which is the best institution for your needs, which types are available, what type of products and services they provide such as personal loans and credit card options, and what the benefits and drawbacks are to opening an account.
Loading...
---
What Is a Credit Union?
A credit union is a nonprofit financial institution owned by members of the union. Rather than aiming to earn profits like traditional banks, a credit union exists to serve its members by typically offering lower fees and strong interest rates. Since terms are so much more attractive than those offered by a bank, to join, you must be within a credit union's field of membership.
Generally, you'll have to meet certain requirements, such as working for a particular employer, having a family member who already belongs to the union, living in a certain geographic location or belonging to a particular place of worship, school, labor union or homeowners' association.
History of Credit Unions
Canadian journalist Alphonse Desjardins brought credit unions to North America in 1901, and the first deposit ever made was just 10 cents. The first U.S. credit union opened eight years later, and in 1920, attorney Roy F. Bergengren developed the credit union system.
In 1934, President Franklin Delano Roosevelt officially signed the Federal Credit Union Act into law. By 1952, there were nearly 6,000 credit unions with more than 2.8 million members. The industry continued to grow, and now counts 126.6 million members.
How Do Credit Unions Work?
Credit unions are member-owned, nonprofit institutions. Members vote and elect a volunteer board of directors to serve the credit union. Profits from a credit union are returned to members, who benefit by having lower fees as well as higher interest rates on savings and lower interest rates on loans. Members assist one another by ensuring their mutual financial health. If a member needs a loan, then another member's savings becomes the loan for something like a home or auto purchase.
You may be wondering: are credit unions insured by the Federal Deposit Insurance Corporation (FDIC)? The FDIC only insures deposits in banks. Credit unions have their own insurance fund overseen by the National Credit Union Administration (NCUA). You can get up to $250,000 in coverage for a single ownership account.
Types of Credit Unions
There are different types of credit unions for different types of members. For instance, there are federal and state credit unions, college credit unions, military credit unions and community credit unions, all of which have varying requirements and benefits.
Federal credit unions: The National Credit Union Association functions like the FDIC by regulating and supervising federal credit unions, like the Los Angeles Federal Credit Union. The Association protects against losses in case the union fails.
State-chartered credit unions: A state-chartered credit union, like certain credit unions in California, is regulated by the state's supervisory authority. Deposits can be privately or federally insured. Single-ownership accounts can be insured up to $250,000.
College credit unions: A college credit union, like the NYU Federal Credit Union, is for the students, staff and faculty members of an educational institution. Often, alumni can also join the credit union and gain access to low fees and high savings rates.
Military credit unions: Military credit unions are for service members and are often on military bases. Such credit unions are well-versed in federal programs like VA loans, so there tend to be faster processing times.
Community credit unions: Community credit unions provide memberships to people who work and live in a specific area. Such unions may raise money for local causes and be involved in the community where they're located. Rivermark Community Credit Union serves members in the Oregon cities of Gresham, Beaverton, Happy Valley and The Dalles.
What Products and Services Do Credit Unions Offer?
Just like traditional banks, credit unions offer products and services, including consumer loans, auto loans, lines of credits and mortgages. Both banks and credit unions also offer their services for individuals and businesses.
Auto Loans
If you're buying a car, you may be able to get an auto loan from a credit union, even if you aren't a member. However, many credit unions will not loan to non-members, so getting an auto loan as someone who is unaffiliated can be tough.
Generally, money is given as closed-end credit, which means there's a certain time a debtor must repay the entire loan and interest. You will likely be able to snag better interest rates at a credit union and have your entire credit history reviewed more comprehensively, making the entire car-buying process easier.
Personal Loans
Credit unions offer money for any personal purpose, such as paying debt, remodeling a home or going on a vacation. You can also qualify for student loans through a credit union. The terms of a loan will depend on your credit history and reliability since there is no collateral.
Some credit unions will only lend money to the members they trust the most, while others may provide low interest rate personal loans. Some credit unions, like the PenFed, offer personal loans up to $50,000.
Credit Cards
Credit unions offer credit cards just like regular banks in coordination with major companies like Mastercard and Visa. Even if you belong to a small credit union, you can use your plastic anywhere that major branded cards are accepted. Bank credit cards tend to have annual fees, while some credit unions charge them. Banks also charge higher late fees and, on average, credit unions charge lower foreign transaction fees.
Credit unions typically don't charge anything to make a balance transfer, while traditional cards charge between 3% and 5% of the balance transfer. It's a good idea to do research to find the best balance transfer card.
At 11.22% vs. 12.41%, credit union credit cards also have a lower APR than traditional cards, according to NCUA. However, there are fewer features and rewards, and the line of credit will usually be lower.
Mortgages
Just like traditional banks, credit unions give out mortgages and other loans to qualified members. Some credit unions offer mortgages that allow you to buy a home without making a down payment, or you may qualify for a loan even if you have a lower income.
Credit unions also may be able to offer lower interest rates as well as closing costs. However, be warned that a credit union may sell your mortgage to a third party once a mortgage closes to avoid the management process. You may also be cross-sold other financial products while applying for a mortgage.
Deposits
Like banks, credit unions offer you the ability to make deposits. Unlike banks, however, they may not charge fees like monthly or minimum balance fees. A credit union may have shared branching, which means that members can make deposits and withdrawals at other credit unions that are part of the network.
However, you may still need to pay fees for some transactions like creating a cashier's check or sending a money order. And if you need to open an account, take out a loan or do something more complex, you may need to visit your home branch.
Debt Consolidation Plan
Credit Unions vs. Banks: What's the Difference?
How are credit unions different from banks? While banks are big corporations, credit unions are owned by members and not-for-profit. They are run by volunteer boards and typically offer lower interest rates and more attractive rates for savings.
They may also be more willing to provide loans to consumers with little or no credit history or fair or bad credit. Some drawbacks include fewer rewards and features for credit cards and less convenience when it comes to customer service.
| Aspects | Credit Unions | Banks |
| --- | --- | --- |
| Structure | Credit unions are beholden to their members and are nonprofit institutions. | Banks operate with shareholders and use a for-profit business model. |
| Safety | NCUA-insured | FDIC-insured |
| Interest Rates | Typically lower. The maximum rate for a federal credit union is 18%. | Typically higher. The average rate for credit cards is 18.04%, but it could be higher if a consumer has a poor credit history. |
| Fees | Typically lower. They may not ask a monthly fee, minimum balance or balance transfer fee. | Typically higher. They may charge fees for overdrawing on a minimum balance, in addition to monthly balance fees, balance transfers and more. |
| Credit Cards | Lower rates on APR. They usually offer fewer features and rewards. | Higher rates on APR. They generally allow for better features, reward and points systems. |
| Membership | Applications are necessary. Entry can be difficult but is becoming increasingly easy. | Banking services are usually offered to anyone in any location. |
Do Credit Unions Have Higher Interest Rates Than Banks?
Credit unions usually offer higher interest rates on savings accounts and lower interest rates on loans than banks. For example, a certificate of deposit (CD) is a set amount of money that a consumer puts into a savings account for a set period of time in exchange for interest from a bank.
A credit union will offer a national average interest rate of 0.74% on a 5 Year CD-10K, while a bank will offer an average rate of 0.61%. The average APR on a 48-month used car loan at a credit union is 2.91%, compared to 5.13% at a bank.
Are Credit Unions Nonprofits?
Since banks are for-profit companies, they make money on bank fees and by charging interest on loans and lines of credit. Credit unions are nonprofits, and any earned profits are invested back into the credit union or paid out as dividends to members. Credit unions don't pay any state or federal taxes, so they can afford to charge lower interest rates on loans.
NCUA vs. FDIC: How Are Credit Unions Insured?
While the NCUA insures deposits up to $250,000 at federal credit unions, the FDIC insures deposits up to $250,000 at banks per depositor, FDIC-insured institution and ownership category.
Most types of accounts are insured, including savings and checking accounts, cash management accounts, single and joint ownership accounts and business accounts. Accounts that are not insured through either agency are mutual funds, annuities, life insurance policies and stock and bond investments.
Can Anyone Join a Credit Union?
Unlike banks — which accept virtually all types of customers — not everyone can join a credit union. Users need to apply and then be accepted in order to join. Some credit unions are only for members of the military and their family members, for instance, so if you or a loved one didn't serve, then you cannot join.
Others are limited to students at certain communities and colleges. While some credit unions restrict membership, however, a variety have very few limitations.
Which One Suits You Best?
While credit unions offer various benefits that banks do not, there are some disadvantages as well. For instance, the interest rates on loans may be lower, but credit unions may not offer the same level of convenience when it comes to withdrawing from an ATM or reaching a customer service representative. Often, credit unions are smaller operations that operate using more limited resources than banks.
Benefits and Drawbacks of Credit Union
When choosing between a credit union and a bank, you'll want to weigh the benefits and drawbacks of each. While a credit union typically offers financial advantages, you may not appreciate being unable to access services 24/7 if a credit union is small. Read on for more information about the pros and cons of using a credit union.
BENEFITS
Lower interest rates for loans
Higher interest rates for savings
Lower banking fees
Greater commitment to members
Dedication to the community it serves
Offers loans for people with fair or bad credit
More personalized customer service
Insured deposits up to $250,000
DRAWBACKS
May be difficult to obtain membership
May not offer 24/7 services
Offers fewer rewards and features for credit cards
Less technologically savvy than banks
Fewer financial service offerings in comparison to banks
---
Benefits and Drawbacks of Banks
Traditional banks offer drawbacks and benefits as well. For example, banks have greater access to resources and provide more services to their users than credit unions. However, interest rates tend to be less favorable and customer service at large financial institutions can often be lacking. Below is a summary of the pros and cons of banks when it comes to handling money.
BENEFITS
Less strict eligibility requirements
Insured deposits up to $250,000
Strong rewards programs and features for credit cards
Wider range of financial services
24/7 access to customer service, apps and other services at big banks
Multiple locations around the country and even the world
DRAWBACKS
Higher fees including a minimum balance fee, overdraft fee, balance transfer fee and monthly maintenance fee
Higher loan interest rates
Lower interest rates for savings
Less personalized customer service
---
Making the Right Choice
When deciding between joining a credit union or applying for an account at a bank, weigh what's most important to you. Are lower fees more significant than being able to conveniently withdraw money? Do you want to bank at the same institution as other family members? Below are a few tips to keep in mind when making a decision.
1
Look at fees
Make an accurate comparison of fees a prospective credit union charges versus fees that a bank is charging. Note whether overdraft fees or balance transfer fees seem exorbitant, and make sure to read the fine print.
2
Examine interest rates
Check which financial institution is going to offer you better interest rates on your savings accounts and lower interest rates on loans. The NCUA makes a quarterly comparison of national average rates, which you can consult.
3
Research financial services offered
Check to ensure your credit union provides the variety of financial services you need. Common financial services to ask for include checking and credit cards, mortgages, consumer loans and mobile banking.
4
Find membership requirements
Before you apply, look into whether or not a credit union will even accept you as a member. Credit unions are often a strong choice for an average consumer, but different unions have different requirements, and it's important to check what's needed.
How to Join a Credit Union
Once you find a credit union — whether it's a federal or state credit union or one through your college, community or the military — look into membership requirements. Most credit unions offer membership information on their website, which explains eligibility requirements and information about joining.
Choosing the Best Credit Union
Credit unions are open to anyone who meets the requirements. Always make sure to read the fine print and conditions before going through the application process, which can be lengthier compared to the process for banks. Below are a few items to pay attention to when deciding on the best credit union for your needs.
Find a relevant credit union

Look for credit unions that align with your needs. If you're a member of the military or a college, check whether there is a union. There are also low income credit unions and minority depository institutions.

If you qualify for various credit unions, examine different interest rates offered before signing on for a loan or a savings account.

Research whether customer service representatives will be at your service, if you will be able to take money out of ATMs without paying fees, what branches are open to make deposits and how you can go about using other services.

Check if the prospective credit union has a well-functioning website and app that you can access 24/7 for all your banking needs.
Opening a Credit Union Account
You may be able to open a credit union account by going online or directly to a branch. While opening an account may be more complicated than joining a bank, the benefits are often worth the extra effort. Make sure to read the requirements for opening an account before you apply.
1
Apply to become a member
Begin the application process on the credit union's website or at the credit union's home branch. To start, you'll need to purchase a share of the credit union, which usually ranges between $1 and $25.
2
Gather relevant documents
When opening an account, you will be asked to verify your information by providing relevant documents, including a Social Security card, Individual Taxpayer Identification Number (ITIN), passport or other government-issued identification.
3
Have an initial deposit ready to go
Make sure you have money ready to deposit. Depending on the union, you may need to make an initial deposit of $25 to open a savings or checking account.
4
Open your account
Once you're accepted into a credit union, you are able to either transfer your money into the account directly or fund it using a check or cash.
Expert Insight on Choosing Credit Unions
MoneyGeek spoke with industry leaders to determine whether joining a credit union may be the right decision for a consumer.
What are some reasons people should sign up for a credit union?

How do people find a good credit union for their needs?
James Philpot
Associate Professor & Director of the Financial Planning Program at Missouri State University
John Li
Co-Founder & Technical Lead at Fig Loans
David Aylor
Founder & CEO of David Aylor Law Offices
Resources to Help You Find Credit Unions
There are many resources available to help you gain a deeper understanding of credit unions. Below are a few places to consult.
About Kylie Ora Lobell
---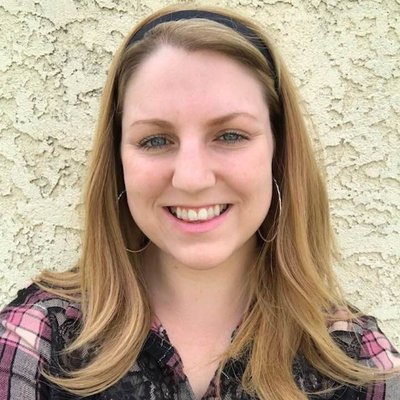 ---