Ultimate Guide to Choosing a Bank
There are various factors to consider when choosing a bank. Compare account types, benefits, potential drawbacks, features and services offered to determine the type of bank suitable for your financial needs.
Advertising & Editorial Disclosure
Last Updated: 7/25/2023
The best bank varies per person, based on individual financial needs and situations. With many types of banks and accounts, finding one that aligns with your circumstances and goals is important. Banks also offer different levels of services and fees. Comparing the different features — security, fees, interest rates and special offers — can help you find the best option, maximize the benefits and positively impact your financial management.
To choose the right bank for you, it's essential you understand the different banking institutions, account types and ways to protect against potential bank collapse. This knowledge can help you make well-informed decisions to achieve financial success.
On This Page
Learn what steps to take when choosing a bank — from choosing an account and comparing banking institutions to checking essential features and services.
Determine the Right Bank Account for Your Financial Needs
Banking can be crucial to financial management. Depending on your goal, you can use it to create a financial safety net for unexpected incidents or build wealth. That's why it's essential to consider various factors carefully.
Before evaluating other aspects, ensure you understand the basic types of bank accounts. This can assist you in narrowing down your options.
Checking Accounts
A checking account is often linked to a debit card that you can use when making purchases or ATM withdrawals. This account also allows you to write checks, pay bills, transfer money and deposit cash or checks.
MONEYGEEK EXPERT TIP
If you're looking for an account you can use for daily spending, a checking account may be best as it can be used for everyday transactions, such as paying for bills and purchases.
Savings Accounts
A savings account is among the most common and first bank account people open. They typically earn interest and are great for short-term saving. Keep in mind that your bank may impose a withdrawal limit per month.
Certificate of Deposits
A certificate of deposit (CD) is a banking account where you can keep your money for a certain period. Your money earns interest while it's stored in the account. Although you can access your money before the account's maturity, your bank will likely charge fees or impose penalties.
MONEYGEEK EXPERT TIP
CDs are best for people saving for specific goals with an end date. For instance, if you're planning a big purchase or considering giving investing a try within three years, you can open a CD and choose a fixed term to keep your money safe and earn interest.
Money Market Accounts
Money market accounts are like a combination of checking and savings accounts. These accounts allow you to have a debit or ATM card, earn interest and write checks. However, there may be a transaction limit and minimum balance requirement.
MONEYGEEK EXPERT TIP
If you want an account that allows you to write checks, make purchases and withdrawals, a money market account may be for you. You can use it to plan for short- or long-term financial goals and earn interest simultaneously.
What's the Best Bank Account for You?
Banking institutions offer different products. Choosing between them can be a bit overwhelming. A good place to start is by reviewing your financial situation and goals. Then determine which account will help you achieve them.
Given that each type of account has different purposes, it's okay to maintain multiple accounts simultaneously. You can split your money into different bank accounts as part of your financial management plan. This means you can build an emergency fund while preparing for retirement and creating an investment plan.
Choose a Banking Institution That Aligns With Your Lifestyle and Needs
The next step you should take is to choose a banking institution. Each bank has its products, features and services. There's not typically a one-size-fits-all option. Comparing strengths, shortcomings and priorities can help ensure you get the service provider that will cater to your financial needs.
Banks are built differently and come in different structures. The most common institutions for personal banking are traditional banks, credit unions, online banks and community banks.
Traditional Banks
A traditional bank is what typically comes to mind when discussing banking institutions. It has physical locations known as bank branches, but online services may also be available depending on the bank.
Benefits
Various financial services, including savings and checking accounts, CDs, trust funds, debit and credit cards
ATM network
Different ways to connect with customer service
May have online platforms
Typically insured
Drawbacks
May require in-person visits
Different bank fees
Quality of customer service may vary per branch
May have lower interest rates
---
Credit Unions
Credit unions offer similar financial products and services as traditional banks, including deposits, credit cards and loans. They refer to nonprofit financial institutions that members of unions own.
Benefits
Tend to have lower borrowing rates, higher deposit yields and lower fees
Various products
May have less strict eligibility requirements
Typically insured
Drawbacks
May have fewer physical branches compared to banks
Products and services are only available to members
May have fewer products and services, depending on credit union size
---
Online Banks
As the name suggests, an online bank operates online and doesn't have brick-and-mortar branch locations. These banks typically offer better rates than traditional banks.
Benefits
High-yield interest rates
Low fees
Allow you to complete banking transactions anywhere and anytime
Opening an account is easy and quick
Drawbacks
Limited options for making deposits and withdrawals
No physical location
Smaller ATM network and higher ATM fees
Websites of online banks can go down, temporarily halting access to accounts
---
Community Banks
Community banks usually have the same products and services as traditional banks. The only difference is a community bank offers them in a smaller geographic area.
Benefits
Cater to locals (individuals and businesses)
More personalized services
More personal relationships
Tend to have lower fees than larger institutions
Drawbacks
Limited products and services
May not always offer digital banking services
Smaller ATM network and fewer branches
---
WHAT'S THE RIGHT BANKING INSTITUTION FOR YOU?
The best way to choose a banking institution is to determine what products and services you want to access. Consider your priorities, especially regarding convenience, customer service and fees. Comparing the benefits and drawbacks of each type can also help you better understand your options. If you want a diverse financial portfolio, you may also put your money in different types of banks.
Find Banks With Low Fees or No Fees
Bank fees can greatly impact your finances over time. Banks typically charge transaction fees but they may also impose different fees on individuals. You can avoid these charges by choosing a bank that offers low or no fees. You can commonly find this feature in online banks, but traditional banks and credit unions may also waive fees for certain offers.
Understanding common charges can help you better compare different types of bank accounts and banking institutions.
Cashier's check fees
Certified check fees
Monthly maintenance fees
Out-of-network ATM fees
Overdraft fees
Returned check fees
Statement fees
Stop payment fees
Wire transfer fees
---
How to Avoid Fees
There are three ways to avoid bank service fees effectively: Waiving the charges, linking your checking account to another account and signing up for low-balance alerts.
1
Waive your fees
Depending on the financial institution, you may be able to waive the maintenance fee. Check your bank's requirements, as you may need to meet a minimum daily balance or set up direct deposits.
2
Link your accounts
Consider linking your checking account to another account at the same financial institution. The bank will withdraw money from your other account if an overdraw occurs. Although this may come with a fee, it's usually less than the overdraft fee.
3
Sign up for low-balance alerts
Check if your bank has a notification system. If it does, sign up to receive alerts when your balance is low. This will help prevent an overdraw.
Decide Which Banking Features and Services Are Most Important
Banks offer a wide variety of features and services. However, it may be challenging to find a financial institution that has all the best features. Identifying which features are essential to suit your financial needs can help you choose a bank. You can start by listing down the features and services you consider non-negotiables or those you can't do without.
High Annual Percentage Yield (APY)
Where to Find This Feature: Online Banks and Credit Unions
Annual percentage yield (APY) refers to the interest rate usually applied to money you invest into deposit accounts, including CDs, money market and regular savings accounts. It shows how much you may earn from the investment. The higher the APY, the more significant your gains. Online banks and credit unions often offer more competitive rates than traditional banks.
WHAT TO DO
Monitor the average APY for the bank product you wish to get. Then, look for a bank that offers an APY higher than the average. Check if the APY the bank advertises is variable, which is often the case. That means it may fluctuate depending on the economy.
ATM Network
Where to Find This Feature: Most Financial Institutions
Although most banking institutions provide ATM services and access to national ATM networks, some may impose transaction fees if you use an out-of-network ATM.
WHAT TO DO
Transaction fees may vary per bank. It may seem minimal initially, but it could cost you a lot over time. Choose a bank with a large ATM network to enjoy fee-free transactions. You may also check out online banks that offer ATM fee reimbursements.
Bank Branch
Where to Find This Feature: Traditional Banks, Credit Unions and Community Banks
If you want a financial institution with physical branch locations, traditional banks, credit unions and community banks are great options. Among these, traditional national banks have more extensive networks. Meanwhile, many credit unions are part of the Co-op Shared Branch network. If your credit union is one of them, you can do your transactions at another participating credit union.
WHAT TO DO
For convenience, either look for a bank with many branch locations or determine which institution has a branch near you. This ensures easy access. Keep in mind that branches are only open during certain hours.
Banking Safety
Where to Find This Feature: Most Financial Institutions
Most banks are insured by the Federal Deposit Insurance Corporation (FDIC), while credit unions are under the National Credit Union Administration (NCUA). This guarantees that a person will get up to $250,000 should their financial institution go bankrupt.
Debit and credit cards under the Visa and Mastercard networks also tend to have fraud protections.
WHAT TO DO
Although most banks are insured by the FDIC, it would help to check first. You can do this by looking for the FDIC logo at the entrance of your bank branch or the bank teller windows. For credit unions, look for the official NCUA insurance sign.
Digital Features
Where to Find This Feature: Most Banks
Most banks, primarily national and online, offer digital features like mobile apps you can easily download from the App store or Google Play. These allow you to do transactions wherever you are.
WHAT TO DO
If you prioritize convenience, a bank with a digital platform may be right for you. However, not all apps are the same. Try to read customer reviews to see if the app has great features and is easy to navigate.
Special Perks
Where to Find This Feature: Some Banks and Credit Unions
You may find special offers, such as cash back and budgeting tools, in some banks and credit unions. These are usually available through certain products. For instance, cash back may be accessed through credit card transactions. Budgeting tools may be available through digital platforms.
WHAT TO DO
Promotions help banks attract clients. Consider looking for banking institutions with competitive perks. Some may have more offerings than others. Shop around and compare the benefits to see which is best for your needs.
Additional Services
Where to Find This Feature: Banks and Credit Unions
If you're interested in other services, such as loans and investments, you may consider banks and credit unions with branch locations. Remember that there may be requirements you need to meet to qualify for certain services.
WHAT TO DO
If you plan on having transactions aside from deposits and withdrawals, finding an institution with various services may be best. Most banks and credit unions offer loans. Some may also have investment services. Before choosing an institution, understand the qualification requirements, terms and conditions. Some institutions may offer more competitive rates than others, so don't forget to compare these aspects.
Compare Your Final Bank Options
Once you narrow down your list based on which types of accounts and banking institutions align with your financial needs and goals, your next step is to choose the right bank. Find the one that has the essential features you find important. Compare fees and rates. It would also help to review the terms and conditions.
One way of comparing banking institutions is to read reviews. Look for expert reviews to get a better idea of what to expect. Focus on customer service, products and services. Reading customer reviews can also help.

Check the terms and conditions

You can find the most important information about a bank account in the agreement. Some institutions provide a copy of this on their website. Check the disclosure to make sure there are no hidden fees.

Use comparison websites or platforms

An easy way of comparing financial institutions is through comparison websites and platforms. You can read important features, benefits and potential drawbacks.
Protect Your Money From Bank Failures
Reading about bank failures may cause some people to think twice about banking. For instance, the recent back-to-back failures involving the Silicon Valley Bank (SVB), Signature Bank and First Republic Bank have impacted the industry.
The SVB collapsed after depositors rushed to withdraw funds because of insolvency concerns. Signature Bank clients followed suit and withdrew funds en masse upon the SVB collapse. Similarly, First Republic couldn't recover from losses as its assets dropped after huge depositors decided to withdraw funds over the federally insured limits.
This isn't the first time the country witnessed bank collapses. However, this doesn't mean using banking institutions is no longer safe. Taking preventive measures can help protect your hard-earned money.
1
Remain calm
Despite hearing about bank failures, it's important not to panic. Don't make impulsive decisions, such as pulling money from your bank. As shown in recent collapses, this only turns into problems.
2
Stay informed
Regularly monitor your bank. Generally, a bank failure occurs when the bank can no longer meet its obligations and its assets have fallen below the value of its liabilities. Research and monitor your bank's status. You can do this by reading financial reports.
3
Diversify your currency holdings
Consider opening foreign or multi-currency accounts, especially if you get your income from other countries. This can help cut costs and limit fees. You can typically find this offer in online banks.
4
Diversify your accounts across multiple banks
One way of protecting your money is setting up accounts in different banking institutions. By spreading your funds, you reduce potential losses in a bank failure.
5
Explore the option of investing in commodities
Investing allows you to build wealth. Aside from stocks and bonds, you can invest in raw commodities like metal bullion. You may also invest in commodities through mutual funds that include commodity-related businesses. You may need professional guidance as investing also comes with risks.
Expert Insight on Choosing a Bank
Knowing how to choose a bank can help with the safety and growth of your money. MoneyGeek spoke with a few industry experts to provide insights you may find useful when deciding.
How can an individual best determine what type of bank account is right for them?

Finding the right bank can help with financial management, but what other financial resources/products can help someone who wants to protect and grow their finances?

When is the right time to open a bank account? Why?
Michael Collins
Professor at the Endicott College, and Founder and CEO of WinCap Financial
Additional Resources
Various resources and tools exist that you can use to understand bank accounts and banking institutions. MoneyGeek created a list of resources you may find helpful as you embark on your banking journey.
About Nathan Paulus
---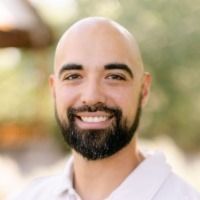 ---