How to Find the Right Coverage for Your Trip
Comparing Travel Insurance to Find the Right Coverage for Your Trip
Advertising & Editorial Disclosure
Last Updated: 8/23/2023
When booking a vacation, most people spend far more time thinking about hotel amenities and resort reviews than travel insurance. They think that because they don't plan on getting sick, they don't need coverage that is just going to make their trip even more expensive.
But travel insurance is a lot more than a hedge against illness or injury. It also covers you if an airline cancels your flight or if you have your wallet and passport stolen while traveling. In other words, travel insurance provides peace of mind.
Four Things to Consider When Choosing Travel Insurance
There are a lot of different travel insurance policies available. Understanding your exact needs during your trip will help you choose a policy that is best for you. Here are a few things to keep in mind.
Consider your trip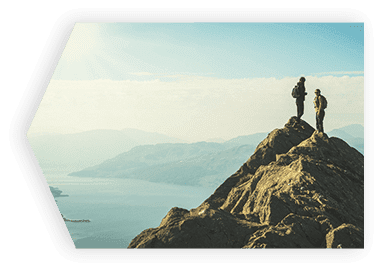 If you're leaning toward adventure travel, such as whitewater rafting, ziplining, or mountain climbing, coverage for high-risk activities is a likely must-have. But with the possibility of flooding, hurricanes, or even a terrorist attack in the most bucolic settings, medical coverage is not a bad idea. (Your U.S. health coverage may not pay for your evacuation or coverage in a foreign hospital.)
Know what is/isn't covered by your policy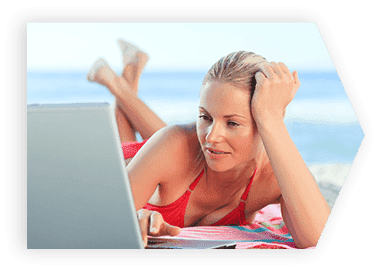 Once you've taken a look at your itinerary, you'll be able to assess travel insurance plans that suit you. Read the policies closely so you understand what's covered and what isn't. Some policies might cover lost luggage, while others focus on protecting you in the case of illness or a medical emergency.
Estimate the cost of your luggage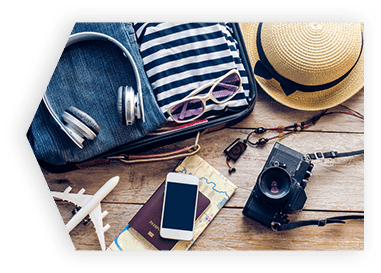 Remember, you'll be out more than just the price of luggage if something goes missing. Once you start adding up the value of all your clothes, shoes, camera, electronic equipment and anything else you might be traveling with, the price tag could be well into the thousands of dollars. The United States government requires airlines to pay up to $3,500 for lost luggage, but sometimes that won't even be close to the real value.
Are there deductibles?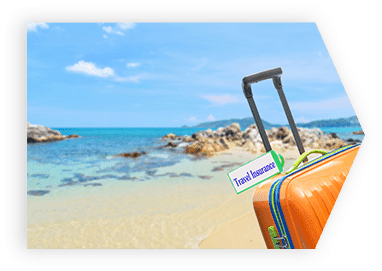 Most travel insurance policies will have deductibles (sometimes called "excesses") that you will have to pay if something happens on your trip. If you have a lost luggage policy with a $100 deductible, you would be responsible for the first $100 and your policy would then reimburse you for everything else if your luggage goes missing. If you want a lower deductible, then you can always adjust your policy and pay a higher premium.
Types of Policies and How to Compare Them
Package/ comprehensive plan
A comprehensive plan will protect you against most things that could go wrong before and during your trip, including illness, lost or delayed luggage, trip interruptions, and trip cancellations. Because it covers such a wide array of mishaps, it's a popular option. (But be sure to read up on the exclusions - that is, what the policy doesn't cover.)
Annual
Most people purchase travel insurance for each individual trip they take. However, if you are planning multiple trips during the year and know you need comprehensive insurance, an annual plan might be best for you. It usually becomes the cheaper option with three or more trips per year.
Medical
If you are most worried about illness or injury, a travel medical plan might be best for you. While a comprehensive plan will cover most medical expenses, a travel medical plan will offer more specific coverages. Not only will you be able to receive emergency medical attention, but if the hospital you are taken to can't fully handle your needs, then you can be moved to a facility that is better equipped. Travel medical plans are only available when you are traveling outside of your home country.
Evacuation
If you're traveling to a remote spot without full medical services, then an evacuation policy might be a good option for you. You can purchase an evacuation plan on its own or as an add-on to a comprehensive or travel medical plan if your policy doesn't already include it.
Accident
Travel accident insurance will act as a life insurance policy while you are traveling: It will cover you in case of "accidental death or dismemberment." Depending on who you purchase your travel accident plan from, it might include some coverage for emergency medical expenses as well as non-emergency evacuations.
Specialty
If you purchase travel insurance and find that certain contingencies aren't covered - for example, if there is the chance that you might be kidnapped and therefore need ransom and extortion coverage - then you will probably need a specialty plan.
Shopping for a Policy
Your trip is all planned out, and you've decided to put your mind at ease by purchasing some travel insurance. So where do you go to find the right insurance for your needs?
Check your current coverage

Before you do anything, you need to look at your health insurance policy and see what it covers and where there might be gaps. If you are traveling outside of your home country, your provider may not cover you if you become ill or injured.

Check out your credit cards

Many travelers aren't aware that they can automatically get some type of travel insurance if they use a credit card to book their trip. Certain cards offer cardholders trip cancellation and trip interruption insurance. Chase, for example, will pay out up to $10,000 if a trip is cancelled for health or weather-related reasons. Visa Infinite cards offer travel accident insurance and will pay out up to $500,000 in the event of accidental death or dismemberment.

Talk to your friends and family

If you know any frequent travelers, ask them how they insure their trips.

Do your due diligence online

When you are looking into travel insurance, start with a handful of companies. Start digging into each of them, checking to see what people are saying online about each, and check out their rating from the Better Business Bureau. You can also compare the policies from different companies at review sites such as Yelp or comparison sites such as InsureMyTrip.com
Expert Insights on Getting the Best Travel Insurance Quotes
What Information affects travel insurance rates?

What things should people consider when they choose a travel insurance policy?

Where can people shop for insurance quotes?

Are there any circumstances that aren't covered by travel insurance that people should be aware of?

Are there any coverage exclusions based on location, age or activity?
Jeff Rolander
VP of Claims at Faye Travel Insurance
Linchi Kwok, Ph.D.
Professor at The Collins College of Hospitality Management, California State Polytechnic University Pomona
Joe Cortez
Travel Insurance & Safety Expert
About Sean Bryant
---
---