As a result of the Affordable Care Act, health insurance carriers must cover pre-existing conditions, including mental health conditions, provided you purchase the coverage during an open enrollment period. Under the law, health insurance plans sold on ACA exchanges must provide mental health and substance abuse treatment. Most policies sold to individuals outside of the ACA exchange also offer mental health and substance abuse treatment, though not all do.
Some people seeking treatment for mental illnesses or addiction have difficulty using their insurance benefits because they can't find care providers who take their insurance. If they do, it may be challenging to get an appointment. According to the National Council for Behavioral Health, 38% of those surveyed report having to wait a week or longer to get an appointment with a mental health provider.
What Are Pre-Existing Conditions?
Pre-existing conditions are physical, psychological or behavioral health conditions that are known to exist at or before the time of the application for insurance. If you have been diagnosed with a condition, or you have seen a health care provider for a health condition, it's part of your medical record.
Depending on how long ago the diagnosis or treatment was, the type of treatment provided and the severity of the condition, the insurance carrier may decline the application outright or charge a higher premium.
However, if you purchase your coverage during the annual open enrollment period or a special open enrollment period after losing your prior coverage, you have some protections under the ACA and the Health Insurance Portability and Accountability Act (HIPAA).
Specifically, medical insurance carriers cannot decline your application based on pre-existing medical or mental health conditions. Disability and long-term care insurance carriers can — they aren't subject to the Affordable Care Act's restrictions. But major medical insurance companies have to take you on, provided you're purchasing coverage during the annual open enrollment or a special enrollment period.
Types of Pre-Existing Mental Health Conditions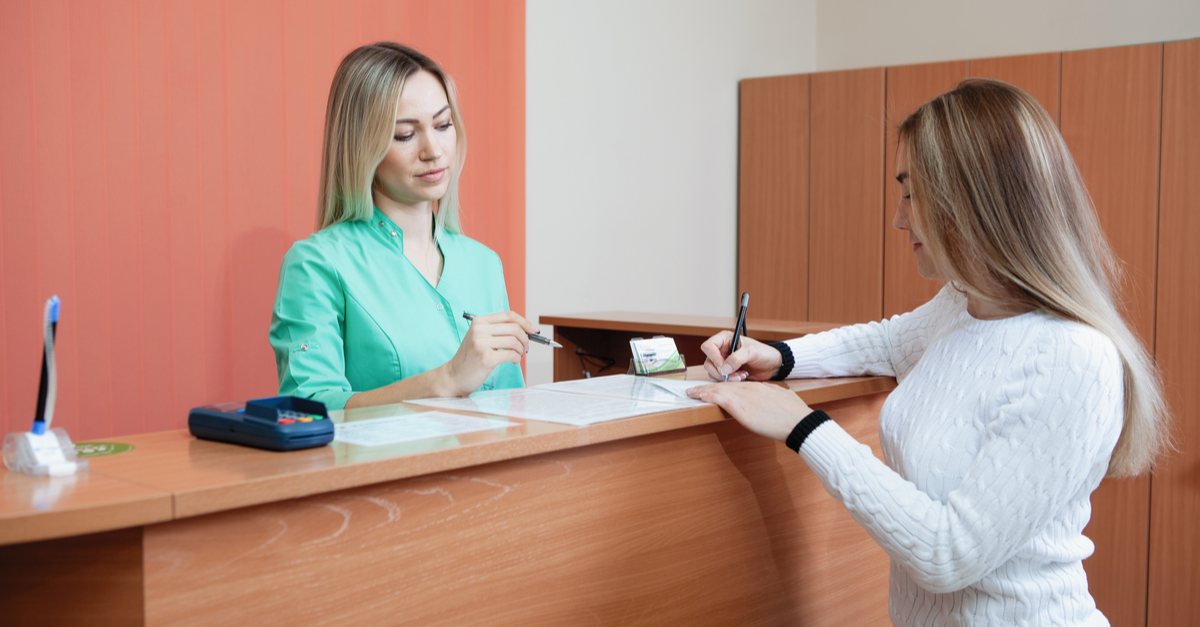 Some of the more common mental health conditions that may be considered as pre-existing by insurance companies, especially outside of the open enrollment periods, include:
Mood disorders
Depression
Bipolar disorder (manic depression)
Anxiety disorder
Seasonal affective disorder
Post-traumatic stress disorder
Agoraphobia
Personality disorders
Borderline personality disorder
Obsessive-compulsive disorder
Histrionic personality disorder
Psychotic disorders
Schizophrenia
Schizoaffective disorder
Delusional disorder
Schizophreniform disorder
Other mental health and behavioral health conditions
Drug/alcohol addiction
Eating disorders
Gambling addiction
Sexual addiction
In addition to formally diagnosed psychological and behavioral disorders, Insurance underwriters also look at histories of suicide attempts, cutting, pica (eating inedible items) and other actions. If you have a medical history of any of these actions, you're considered to have a pre-existing condition.
Mental Health Treatment Costs
Treatment costs vary depending on the type of treatment desired, whether you're insured and your location. Those in areas where the cost of living is high can expect to pay more.
| Service or Treatment | With Insurance | Without Insurance |
| --- | --- | --- |
| Counseling Session | Copay of $5 to $50, subject to deductibles and coinsurance. Typical out-of-pocket cost ranges from $20 to $50 per session after the deductible. | $65 to $250 and up per one-hour session, depending on market and experience, specialty and education of provider. Licensed psychologists will charge toward the higher end of the scale, as will psychiatrists, though psychiatrists are M.D.s who don't typically concentrate on talk therapy. Sessions with student therapists still in training may be available for as little as $20 per hour. |
| Inpatient Treatment | Annual deductible, plus a percentage (10% to 20%). Subject to out-of-pocket maximums. See below, | $6,000 to $25,000 and up for a 30-day drug rehab program. More if a medical detox is required. |
| Teletherapy | Availability varies by carrier and state. Some insurers will not cover, except for rural areas where no in-person therapists are available. | Plans range from $40 per week for text, phone and video sessions and chat on up, depending on the package. |
| Group Therapy | Generally not covered by major medical insurance carriers. There are a few exceptions. | $30 to $50 per group member. |
Source: Therapy Notes
The cost of obtaining mental health treatment varies widely depending on the location, type of treatment or condition, the education and experience level of the provider, and several other factors. Inpatient treatment will cost more than outpatient treatment.
You should also expect to pay more for more experienced therapists and those who specialize in difficult conditions, or conditions that require a lot of talk therapy, which can be time-consuming.
Even if you have a high-quality health insurance plan, you'll probably have some out-of-pocket costs. It's essential to understand what that and other health insurance terms mean, including:
Copayments. This is a flat fee you pay to your care provider or facility per visit or treatment event. These can be anywhere from $5 to $75. If you see a therapist every week, you can expect to pay a copay each week.
Deductibles. Your deductible is the amount you must pay out of pocket in a given year before your insurance benefits kick in. Generally, workplace insurance plans have lower deductibles than individually purchased policies. Deductibles are typically anywhere from about $0 to $8,200 for an individual or $0 to $16,400 for a family. Generally, plans with a higher deductible will have lower premiums.
Coinsurance. Most plans require the insured to pay a percentage of their costs, even after the deductible has been met. If you have a gold plan via an Affordable Care Act exchange, you will pay a coinsurance of up to 20% of the total cost of care, up to your annual out-of-pocket maximum. For silver plans, expect to pay up to 30%, plus your deductible. For bronze plans, you can expect to pay a coinsurance of up to 40% on top of your deductible — up to your annual out-of-pocket maximum.
Out-of-pocket maximums. This is the annual cap on all out-of-pocket medical expenses under your plan, not including premiums. As of 2020, the maximum allowable out-of-pocket expense under ACA-compliant plans you purchase through an exchange is $8,200 for individual plans and $16,400 for family plans.
Mental Health Treatment Covered by Insurance
According to the Mental Health Parity and Addiction Equity Act, If your health insurance covers mental health or substance abuse treatment, it must provide equal benefits for those treatments and other types of medical treatment such as accidents, heart disease, cancer and diabetes. However, employers with 50 or fewer workers are exempt from the Mental Health Parity and Addictions Equity Act.
If your plan covers mental health and substance abuse treatment and services, your insurance carrier cannot:
Charge a separate or higher deductible for mental health and addictions services
Require a higher copay or coinsurance
Limit or cap the number of times you can see a mental health provider
Charge higher prices for psychiatric or mental health-related medications
Limit the number of days authorized in a treatment facility
Require pre-authorization if such pre-authorization is not normally required to see other types of health care providers
Annual Wellness Exams
In most cases, your plan will cover an annual wellness exam with your doctor, free of charge. If you are struggling with a mental illness, this is an excellent opportunity to discuss treatment options with your doctor. You can also ask your doctor to provide any relevant prescriptions for you at this time, especially if you need these medications to control an ongoing mental health condition.
If you are struggling with alcoholism, drug addiction or any other mental illness or behavioral health issue, be upfront with your doctor. Even if your doctor isn't a specialist in these areas, they can help you by documenting further treatment in your file as medically necessary, which can make it much easier for your insurance claims manager to justify providing coverage. Your doctor can also provide you with referrals to reputable specialists as needed.
Counseling and Therapy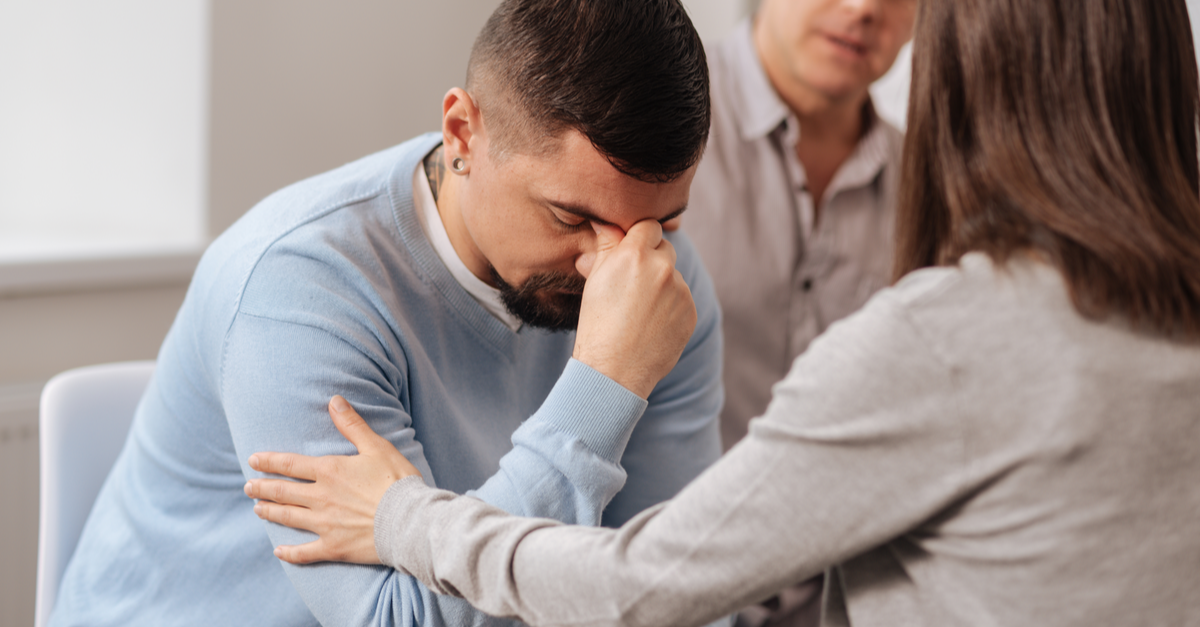 Your mental health insurance benefits may include either one-on-one sessions with a counselor or therapist or group therapy sessions. Individual sessions tend to be more expensive than group therapy sessions.
Psychiatrist Visits
A psychiatrist is a medical doctor who specializes in mental health conditions. As M.D.s, they can prescribe medicine. If your mental health treatment plan involves medication management, or if your condition responds well to medication, then it's crucial and usually required to see a psychiatrist periodically.
If your plan includes mental health care benefits, then it should cover the costs of seeing a psychiatrist just as it would if you saw an endocrinologist or internist.
Prescription Drugs
If your insurance plan includes prescription drug coverage, it will cover medications used to treat mental illnesses. These include:
Antidepressants
Anti-anxiety medications
Antipsychotics
Mood stabilizers
Every plan will not cover all possible medications. To see if your medication is covered under your plan, check your policy documents for your plan's formulary, which is a list of covered drugs. If the drug your doctor prescribed is not listed, you can ask about a generic replacement. You can also ask your doctor if there is a similar alternative on the formulary list that may be effective.
If you are a Medicare patient, you must enroll in Part D to get coverage for prescription drugs, or you must enroll in a Part C (Medicare Advantage) plan or a Medicare Supplement insurance plan (Medigap) to get prescription drug coverage.
If you don't have prescription drug insurance, ask your pharmacist if they know of any discount programs or coupons. These programs are in place for lower-income patients and can save significant amounts on prescription drugs.
Emergency Room Visits
Emergency room visits are the last resort. However, when they are medically necessary, most insurance plans will cover the cost of emergency room visits, subject to your deductible, coinsurance and copay.
The average ER visit cost $1,389 in 2017, according to the Health Care Cost Institute.
While a mental health emergency should never be put on hold, whenever possible, try to seek out treatment or adjust medications before an ER visit is necessary.
Hospitalization
Hospitalization may be necessary for acute or severe mental illness episodes. It may also be required for detox from alcohol or drugs. As with emergency room visits, hospitalization should be considered a last resort. In most cases, it's far more cost-effective to seek out treatment long before hospitalization is required.
Intensive Outpatient Therapy
If a 24-hour inpatient facility or hospitalization is not required, intensive outpatient therapy is an option. This is a popular choice for those seeking addiction treatment. According to American Addiction Centers, the uninsured cost for intensive outpatient therapy commonly ranges from $250 to $350 per day.
If your insurance plan covers mental illness and addictions treatment, then most of the cost of this kind of treatment, if medically necessary, should be covered — subject to your deductible, coinsurance and copays.
Virtual Counseling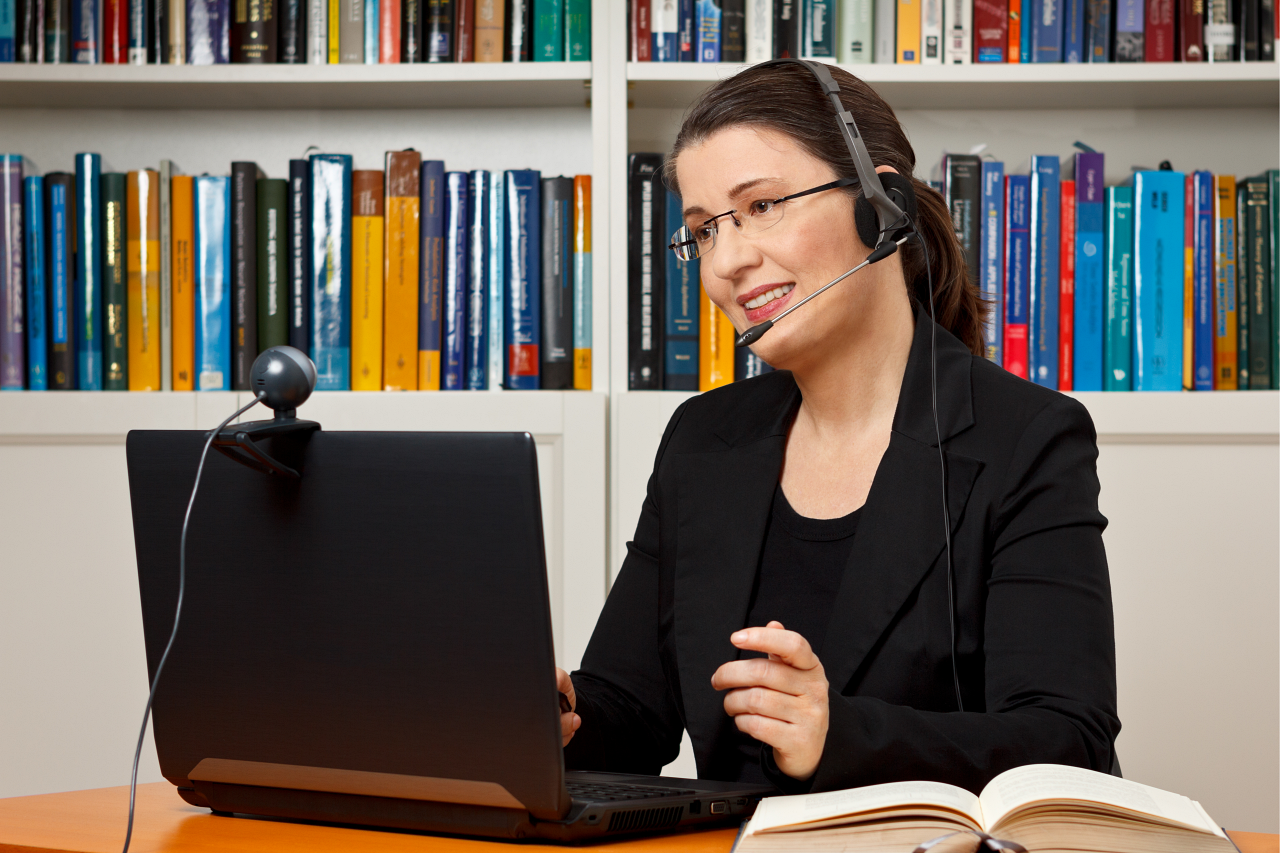 Virtual counseling, also known as virtual therapy, teletherapy or telepsychology, is a cost-effective and increasingly popular option. With virtual counseling, patients are treated by mental health care professionals over the internet — sometimes using Skype and similar platforms.
Insurance companies tend to favor virtual counseling solutions because of the cost savings, and patients often like the combination of lower costs and convenience. However, it may not always be the best solution for all patients. Some therapists find that it's more difficult to pick up on nonverbal cues over an internet connection or perceive increases in anxiety levels or other signs that may indicate a therapeutic opportunity.
You should ensure that any virtual therapist you're seeing is licensed in your state, just as you would with any other provider.
Why Is It So Hard to Find a Provider Who Takes My Insurance?
Even people with insurance find it hard to locate a provider within their plan's network. While the Mental Health Parity and Addiction Equity Act requires carriers to provide mental health coverage on par with that for other medical problems, there are a few reasons why it's still difficult to access care, even with insurance.
Reimbursement rates for mental health providers is notoriously low compared to other medical providers. A recent Milliman study found that reimbursements to primary care providers were about 24% higher than behavioral health reimbursements. In 2014, private insurers paid mental health providers 13% to 14% less than Medicare for the same services.
Some experienced mental healthcare providers can command higher rates from private pay clients. They frequently migrate their practices away from relying on insurance payments to private pay.
Insurance carriers often require a lot of paperwork and reporting to justify benefits and pay providers. Most therapists would rather see some more private pay clients than spend the same amount of time dealing with the red tape it takes to get reimbursed by an insurance company.
In the National Alliance on Mental Illness (NAMI) video "What is mental health parity?," Ronald Honberg, the director of policy and legal affairs at NAMI said, "We still have a long way to go to achieve true parity. The ultimate form of parity is attitudinal parity. That is not something that can be solved through a law. That's something that can only be solved through the hearts and minds of people."
In some cases, insurers have been sanctioned by the courts for throwing up illegal obstacles to those seeking mental health treatment nominally covered by their plans.
Finding Insurance Coverage for Pre-Existing Mental Health Conditions
If you have a pre-existing mental health condition or history of substance abuse, you should look for insurance carriers that specifically include mental health benefits. Here are some of the most promising options:
Employer Plans
Just a few years ago, it was unusual for employer health plans to offer more than a cursory mental health benefit. But employers are beginning to realize that providing access to mental health services is good for the bottom line. They are working with insurers to expand mental health and substance abuse treatment benefits.
Today, 86% of employer plans cover mental health treatment, and two-thirds include substance abuse treatment, according to the International Foundation of Workplace Benefit Plans.
If you are covered under an employer plan, contact your human resources office to get your plan documents or log on to the insurance company portal. If you received an insurance card, you can find plan contact information on the card as well. Call them with questions about what's covered, what will be coming out of your pocket, and to get a list of providers in your area who will take your insurance.
ACA Marketplace Insurance
If you bought a medical insurance policy via the Affordable Care Act exchanges, either directly or via an agent, your plan must cover mental health and addictions treatment. This coverage is federally mandated for all exchange plans as one of the ten specified "essential coverages."
That doesn't mean every plan is going to have a vast network of local providers from which to choose. Many people with insurance have a hard time finding providers on their insurance plan.
The open enrollment for ACA plans typically runs from November 1 through December 15 for coverage to become effective the following January 1. If you miss the open enrollment period, the carrier doesn't have to take you on unless you qualify for a special enrollment period.
You may qualify for a special enrollment period if you've lost coverage through no fault of your own, or if you've had a life-changing event such as:
Private, Non-ACA-Compliant Insurance
If you bought a plan that isn't sold via the ACA exchange in your state, it may or may not cover mental health or addictions treatment. It may provide coverage for some prescription drugs only and not offer coverage for counseling or therapy appointments.
The Mental Health Parity and Addictions Equity Act does not require all health insurance plans to cover mental health. It only says that if your carrier does choose to cover mental health treatment, it must do so on an equal basis with other medical conditions.
Medicaid
Medicaid is a federally-subsidized, state-administered program for low-income individuals and families. Medicaid is the largest single funder of mental health treatment in the country. You can enroll in Medicaid or the Children's Health Insurance Program (CHIP) any time of year, even if you don't qualify for a special enrollment period under the ACA.
Medicare
Most people qualify for Medicare at age 65. Medicare Part A helps cover the costs of hospitalization, while Part B helps pay 80% of doctor costs. Part B also covers outpatient services, including treatment for alcoholism and addictions. Additionally, Part B also provides:
One depression screening per year
Individual and group therapy sessions
Family counseling
Medication management
Partial hospitalization
One-time "Welcome to Medicare" visit if you do it within the first 12 months of having Part B coverage
Original Medicare (parts A and B) does not cover prescription drugs. You can get drug coverage by enrolling in Medicare Part D (and paying a premium) or enrolling in a Part C (Medicare Advantage) plan that includes prescription drug coverage as part of the plan. You can also buy a Medigap (Medicare supplement insurance) plan.
Flexible Spending Accounts
If your employer offers a flexible spending account (FSA), you may be able to use this account to pay for treatment with pre-tax dollars. For the tax year 2020, you can contribute up to $2,750 to an FSA, pre-tax. This is in addition to any employer subsidies. If you know you have a significant medical expenditure coming up, an FSA is a good way to sock some money away for it.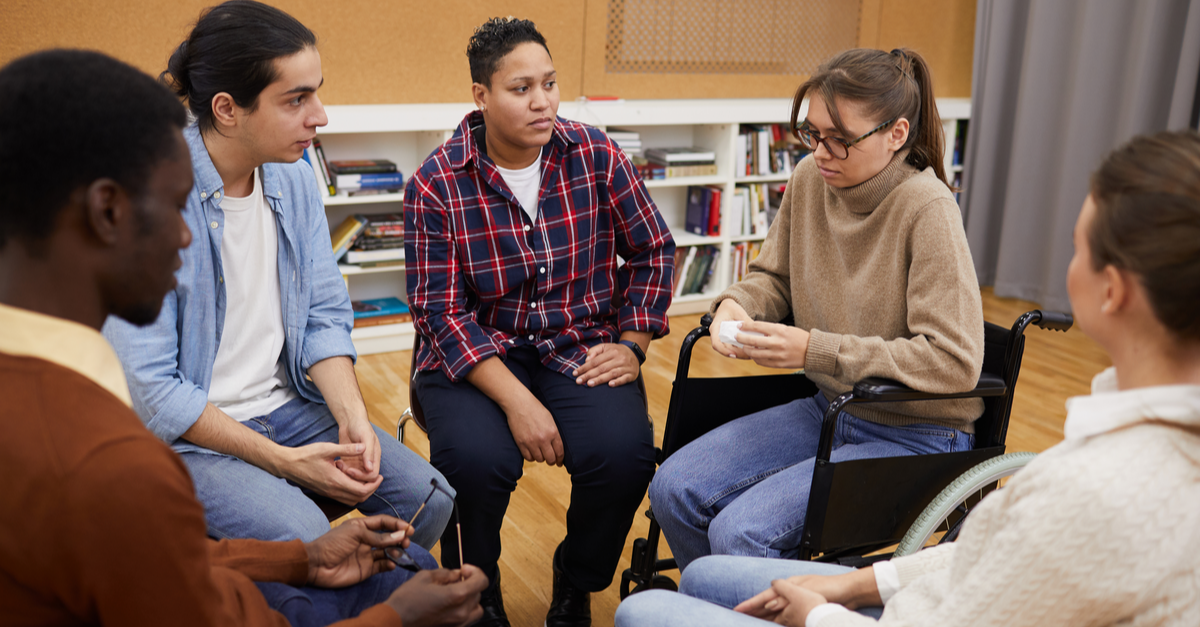 If You Need Medical Care and Don't Have Insurance
If you don't have insurance, your insurance doesn't cover mental health services or you can't find a provider in your insurance company's network to accept you as a patient, you may have to pay for services privately. If you fit into one of these categories, here are some things you can do to make treatment more affordable.
Ask a therapist if they offer a sliding scale for fees.
Therapists will sometimes offer a discounted price to those who need it, especially on an outpatient basis. Some clinics also have a few scholarship slots set aside for patients who need them. It doesn't hurt to ask.
"Just ask, 'I'm curious, do you work on a sliding scale?'" suggests Kati Morton, a therapist in Santa Monica, California, speaker and author of "Are You OK? A Guide To Caring for Your Mental Health." She says, "Nine times out of 10, they're going to work with you."
Contact a social worker.
Social workers often have an extensive list of possible referrals for people who need free or reduced-priced services. They may be able to help you qualify for Medicaid, food assistance or Section 8 housing, as needed, which can help free up money for treatment.
Contact an online therapist.
If you don't need face-to-face counseling services, you can use a virtual therapist. The cost is usually less than seeing one in-person.
Contact the National Association of Free and Charitable Clinics.
You can search by zip code to find a clinic near you. Call ahead to ensure they provide the mental health or addictions treatment services you need.
Finding a Mental Health Care Provider Near You
Expert Advice on Mental Health and Insurance
Q&A With Dr. Jill Langer
Dr. Jill Langer is a licensed psychologist in private practice in Tampa, Florida and holds a license as a psychologist in the state of Florida. She has more than 15 years of experience providing effective psychological solutions to adult clients through individual and group therapy. Dr. Langer received her doctoral degree in 2001 from the top-ranked Counseling Psychology program at the prestigious University of Minnesota. She completed her internship at the University of Minnesota's Counseling and Consulting Services and her post-doctoral residency at New College of Florida/University of South Florida in Sarasota.
How do I know when I should see a mental health professional?
Dr. Jill Langer:
People seek therapy for many good reasons since therapy effectively treats a wide range of issues from psychological disorders to navigating challenging life situations and transitions to coping with stress effectively.
For some, it is necessary to get regular mental health treatment to manage symptoms of common disorders such as anxiety, depression, bipolar disorder or substance abuse. Others seek therapy to address life challenges and wellness concerns in a way that protects them from developing or exacerbating symptoms of anxiety, depression and other mental health issues.
In some ways, therapy is similar to going to the gym: It's something you do to protect and preserve your health. You should consider therapy whenever your quality of life, work, or personal relationships is compromised.
How do I know what kind of therapist is right for me?
Dr. Jill Langer:
There are several different types of therapists distinguished both by the length and type of training they've had as well as the areas in which they specialize. Different therapists also practice from diverse theoretical orientations such as interpersonal process or cognitive-behavioral, though most therapists consider themselves "integrative," meaning they combine elements from multiple orientations to best meet your individual needs.
Psychologists have a doctoral degree in the practice of psychology that includes at least four years of supervised practice. This is the most extensive training of all mental health professionals. Other types of therapists include licensed mental health counselors, licensed clinical social workers and marriage and family therapists.
Psychiatrists are medical doctors who prescribe medications and typically do not provide therapy. When it comes to assessing which is best for your particular needs, consider the quality and breadth of their training, and especially their experience working with the issues that characterize your concerns and treatment needs.
Psychology Today lists therapists by location and includes information about their years of practice, the issues they treat, types of therapy they provide, if they accept any insurance and average cost per session. Finding a therapist who is a good fit for you is really important, and I encourage you to ask others such as family, friends and your doctor if they can refer you to someone reputable.
How much can I expect therapy to cost without insurance?
Dr. Jill Langer:
Costs of therapy vary due to geographical location as well as credentials of the therapist. Costs per session average $60-$150.
To reduce costs, you might consider seeing a therapist-in-training such as an intern or practicum student who is under supervision and has reduced rates due to their training status. You can also look for community mental health clinics in your area.
If you do have insurance, you may be able to find a therapist in your network and thus accepts your insurance. You should also look into your out-of-network benefits as these may reimburse you for a percentage of the costs of therapy after you have met your out-of-network deductible.
A tremendous advantage of using out-of-network benefits is that you and your therapist maintain control of your privacy, records and the quality and duration of your therapy rather than your insurance company. If you have a health savings account or flexible spending account, you can use these to pay for therapy as well.
What's a sliding scale?
Dr. Jill Langer:
Some therapists offer a sliding scale, which means they will accept a reduced rate based on your ability to pay, given your income and expenses. You can ask about this when you first contact a potential therapist.
We are used to being asked this question and happy to work with you to help you find affordable therapy if we can.
Can I barter for therapy?
Dr. Jill Langer:
The ethical standards of therapists discourage the practice of bartering because it creates a dual relationship between therapist and client. Therapists must maintain a professional and objective relationship with the clients they serve. The effectiveness and safety of therapy are founded on having clear, reliable and professional boundaries. Bartering represents a violation of this boundary and may compromise the nature of the therapeutic relationship.
When do I need to go to the hospital?
Dr. Jill Langer:
If you are having suicidal thoughts and may act on them, you should seek care immediately at your nearest emergency room.
I'm worried about a loved one who is dealing with mental illness. What can I do to help?
Dr. Jill Langer:
Many of my clients long for those close to them to express interest, care and concern, but they resist sharing their struggles for fear of being judged. The most important thing you can do is make it safe for your loved one to express their struggles to you by letting them know you are coming from a place of care.
Seek first to understand what they are going through by asking open questions and responding with acceptance and interest rather than judgment. Ask and invite, don't press or pry. Avoid giving advice or telling them what they need to do. Be sensitive to the fact that mental health issues often create a tremendous amount of self-blame and do your best not to say things that suggest you blame them too.
Let them know you are hearing them by reflecting what they are telling you with particular attention to the emotions and difficulties they are expressing. We are all more receptive to hearing others' concerns when we can sense their empathy, support, and care.
Ask them what kind of support they need from you and listen closely to the answers. Ask if they have even had or considered counseling or treatment. Listen carefully to their fears and concerns about treatment and offer to partner with them to seek the right level of care. For example, you could offer to look for a therapist or treatment program together.
Anything you can do to frame treatment as a brave and helpful thing to do will help. If you have had therapy yourself, sharing how it helped you can go a long way to encourage your loved one to get the help they need.
Make sure you follow up. This is not a "one and done" conversation. You'll want to check in with them often both to demonstrate ongoing care and to see if they are seeking treatment or if there are obstacles to doing so. Remember that someone who is initially resistant or defensive about seeking help will likely become more receptive when your approach is patient, gentle, and persistent.
Resources for Pre-Existing Mental Health Conditions
The National Suicide Prevention Lifeline:
If you are thinking of harming yourself, call 1-800-273-8355 now. Hearing-impaired? Call 1-800-799-4889. There's also a chat function available on their website.
The Substance Abuse and Mental Health Administration (SAMHSA):
This federal agency operates a 24/7 helpline at 1-800-662-HELP (4357). Hearing-impaired individuals can call 1-800-487-4889. This service provides referrals to local treatment facilities, support groups, and community-based organizations. Callers can also order free publications and other information.
Employee Assistance Program: Many employers offer employee assistance programs (EAPs) as a company benefit. These plans are separate from your employer and offer completely confidential advice and assistance for those seeking help for mental illnesses, alcoholism or drug addiction, depression, domestic violence and other challenges. Contact your employer's HR staff, or look through your company benefits documents to find the number. Again, EAPs are entirely confidential and free to use.
Your Pastor, Priest, Rabbi or Imam: Many clergies receive training in pastoral or religious-based counseling. They may also be able to refer you to organizations and charities in your community, or to mental health providers in the congregation that can help.
The Substance Abuse and Mental Health Administration (SAMHSA): This federal agency operates a 24/7 helpline at 1-800-662-HELP (4357). Hearing-impaired individuals can call 1-800-487-4889. SAMHSA provides referrals to support groups, local treatment facilities and community-based organizations. Callers can also order free publications and other information.
The Open Path Psychotherapy Collective: This non-profit organization provides uninsured network members with access to licensed mental health professionals at a reduced rate — generally between $30 and $60 per session, depending on whether you choose in-person or virtual services. There's a $59 membership fee to join, which gets you lifetime access to the network.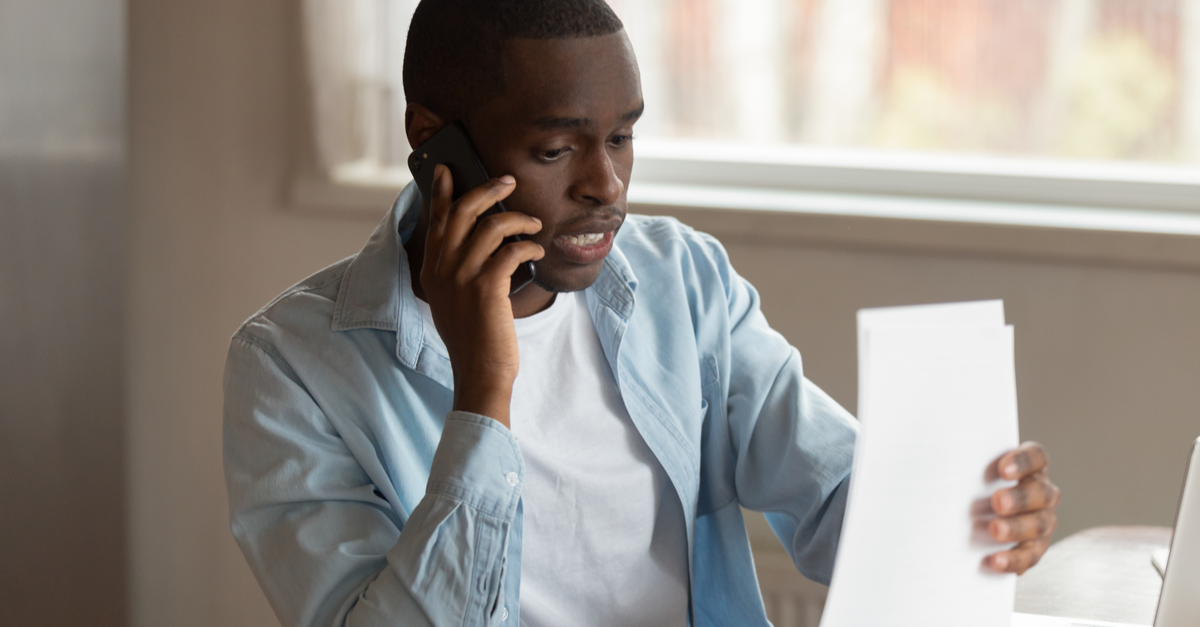 What to Do if You've Been Denied Coverage or Benefits
If you've been wrongly denied coverage or benefits for your mental illness, behavioral health or substance addiction, you have a right to appeal your insurance company's decision. Start with these steps.
Step 1: Consult your plan documents for your carrier's appeal procedures. You may get the quickest results by elevating your case within the company, particularly if it's clear that your carrier violated its own policy and the terms of your insurance contract with them.
Step 2: If that doesn't work, you can go to your state's insurance commissioner's office to file a complaint and request a review. You can find contact information at the National Administration of Insurance Commissioners.
Step 3: Medicaid and Medicare can also enforce parity laws. If you're a Medicaid or Medicare beneficiary and you believe your carrier is violating parity requirements, call the Center for Medicaid and Medicare Services' helpline at 1-877-267-2323, extension 6-1565.
Step 4: If you're covered by an employer's plan, they self-insure their medical benefits, and they refuse to comply with parity requirements, you can complain to the Department of Labor at 1-866-444-3272. Or contact an advisor in one of the DOL regional offices.
"People with mental illnesses still encounter discrimination and arbitrary caps in other areas of their lives, they deserve the same compassion as somebody with cancer, heart disease or diabetes." Ronald Honberg, the director of policy and legal affairs for the National Alliance on Mental Illness.
Finding coverage and getting care for pre-existing mental illnesses can be daunting, but it's worth the effort. The human cost of untreated mental illnesses in terms of lost productivity, lost wages, medical costs and the impact on the lives of family members and loved ones makes the cost of effective treatment look tiny in comparison. This is why employers have been ramping up coverage for all manner of mental illnesses and providing therapy for alcoholism and drug addiction for employees and their families. The cost is worth it.
About Jason Van Steenwyk
---
---