As a college student, even if you're on your parent's health insurance plan, it's a good idea to prepare for when that coverage ends (usually when you turn 26).
Even if you're young and healthy, carrying health insurance coverage is still smart. Health insurance may seem expensive, but it can save you from sinking into medical debt if you pay out of pocket for a serious accident or illness.
Whether you want to enroll in coverage or get extra protection, our analysis will help you learn about the best health insurance for college students.
Best Health
Insurance for
College Student
2023
Best Health Insurance for the College Students 2023
Best Health Insurance Provider With Broad State Availability
Based on MoneyGeek's analysis, Blue Cross Blue Shield is the best health insurance for college students. We ranked providers and plans based on their low cost (in terms of premiums and MOOPs), plan type availability and state presence (we looked for availability in at least 26 states for this category).
For the best overall, only one provider met our state presence qualifications — Blue Cross Blue Shield. The company's plans are widely accepted by physicians nationwide and are available in all 50 states. Given this, the tier did not matter in this category, but we've narrowed our focus to Silver plans for consistency.
MoneyGeek's Pick: Best Availability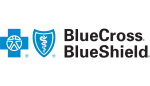 pros
Maximum out-of-pocket expenses are lower than average, with a MOOP score of 5 out of 5.
Policies are more affordable than average, with a rating score of 5 out of 5.
Rarely denies claims, with a denial score of 5 out of 5.
cons
Limited options for plans, with a low provider type score of 2.68 out of 5.
COMPANY HIGHLIGHTS
Blue Cross Blue Shield (BCBS) is the best insurance for students, with premiums averaging $419 monthly and an average MOOP of $8,718. Our study also rated BCBS' denial rate highly, as the insurer does not deny claims often. It is a company that balances cost, quality and service.
For college students, BCBS offers affordable and comprehensive health insurance plans that cater to their unique needs, providing access to preventive care, medical treatments and mental health services. Additionally, BCBS has a vast network of doctors, hospitals and clinics across the country, making it easy for college students to find the care they need, no matter where they are.
BCBS also has a range of member discounts through Blue365. College students can save on products and services that can help improve their health, such as discounts on gym memberships, fitness devices and more.
Best Health Insurance for Working Students
Working students who are not eligible for employer-based insurance may still be able to receive cost-sharing reductions (CSRs) on a Silver plan. Based on our analysis, Ambetter is the best health insurance for working students, costing an average of $358 monthly.
In this category, MoneyGeek only considered plans with CSRs, as it provides additional financial assistance for low-to-moderate-income individuals. To be eligible for CSRs, the student must have an income between 100% and 250% of the federal poverty level, or $13,590 to $33,975 annually.
However, in states with Medicaid Expansion, the eligibility for CSRs requires income between 138% ($18,754 for a one-person household) and 250% ($27,180) of the poverty level.
MoneyGeek's Pick: Best for Working Students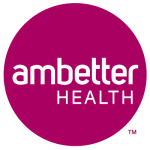 pros
Ambetter has a maximum out-of-pocket score of 5 out of 5, meaning its costs are lower than average.
Its policies are more affordable than the average, earning a rating score of 4.12 out of 5.
cons
Ambetter has a low denial score of 0 out of 5, indicating that the company may frequently reject claims.
The company offers a limited variety of plans, with a low provider type score of 2.49 out of 5.
COMPANY HIGHLIGHTS
Ambetter is a subsidiary of Centene Corporation, one of the largest managed care organizations in the United States. Its health insurance policies for college students cost an average of $358 per month, with an average MOOP of $3,383. It's a good choice for working college students seeking a balanced mix of cost, coverage and quality customer service. However, its high denial rate indicates that the company may frequently reject claims.
Aside from offering your standard metal-tier plans, Ambetter also has specific plans for low-income individuals, such as their Ambetter Select and Ambetter Value. These plans offer low premiums with a selective network of providers.
On top of affordable plans, Ambetter also offers a range of benefits. The company provides access to quality medical care, such as affordable dental and vision insurance, a pharmacy program, telehealth, care management services and more.
Best Cheap Catastrophic Provider
The Catastrophic tier is often the cheapest option on the Marketplace. This may be the best choice for college students to save money while still having protection, with the best provider being Cigna, followed by Oscar and Medica.
However, Catastrophic plans come with downsides. For one, they're not available everywhere and have an age limit of 30. Additionally, the trade-off of affordability is a higher MOOP. If you get into an accident, you'll have to shell out more money before your insurance kicks in.
MoneyGeek's Pick: Best Catastrophic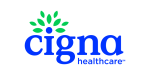 pros
Has a high denial score of 5 out of 5, meaning claims are rarely denied.
Affordable policies with a high rate score of 4.63 out of 5.
Offers several plan options, with a provider type score of 5 out of 5.
cons
Although its MOOP score is high in its category, yearly MOOP is $9,100, higher than some other tier plans
COMPANY HIGHLIGHTS
In this category, MoneyGeek did not compare companies based on MOOP, as all three insurers have the same cap. When comparing other factors, however, Cigna was rated the best insurance for students seeking Catastrophic coverage, costing an average of $213 per month and an average maximum out of pocket limit of $9,100.
Aside from offering the most affordable rates, college students can benefit from Cigna's range of perks. Cigna offers home delivery pharmacy, specialty medications and access to thousands of in-network retail pharmacies.
The company also offers an incentive awards program if you get a health assessment or annual checkup, speak to a health coach, start an exercise program and more, you can get discounts on certain goods or services at participating providers. Note that this varies by state.
Best Cheap Bronze Provider
Ambetter is the best provider for college students looking for Bronze plans. Bronze is the cheapest metal tier available in all states — however, the trade-off is higher out-of-pocket costs. If you need care, you must pay a significant sum out of pocket before your insurance kicks in.
Some states may also have Expanded Bronze plans, which fall in between Bronze and Silver and have more coverage than Bronze plans and slightly lower MOOPs, but slightly higher premiums.
MoneyGeek's Pick: Best Bronze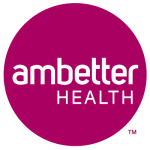 COMPANY HIGHLIGHTS
Under the Bronze metal tier, Ambetter is the best health insurance provider for college students. With one of the lowest premiums in its category, averaging $273 per month and the lowest MOOP of $8,708, college students get an affordable policy with a low MOOP.
Beyond cost, Ambetter is a good choice for college students thanks to the company's perks. Students can get additional dental and vision insurance or opt in to the pharmacy program to get mail-order prescriptions delivered straight to their homes. Additionally, health management programs can help those with chronic health conditions.
Ambetter is not the cheapest Bronze provider in MoneyGeek's analysis — Oscar has lower premiums. Additionally, Ambetter does not provide a wide variety of plans, with a type score of 2.51 out of 5. Despite this, Ambetter's Bronze plan is a good option for college students seeking a balance of affordability and perks.
MoneyGeek's Pick: Best Expanded Bronze

COMPANY HIGHLIGHTS
In states in which Expanded Bronze plans are available, Aetna is the best provider for college students. The company's policies cost an average of $270 per month, with an average MOOP of $9,017.
Expanded Bronze plans often come with lower MOOPs and higher premiums than Bronze plans. They may also come with more robust benefits, depending on the insurer. With Aetna, college students can take advantage of a range of benefits regardless of the plan. These includes support centers for cancer, joint and back pain and more, along with prescription savings. Students can also get member rewards if they complete certain health plan activities.
Aetna also has health plans for college students in partnership with several universities. You can check its website to see if your school is included.
WHAT HEALTH INSURANCE COSTS INCLUDE
Health insurance costs involve much more than the monthly premium. It's important to understand these costs, including copays, coinsurances, and deductibles.
Copays: Copays are a set amount you pay for a specific service, like a doctor's visit or prescription.
Coinsurances: Coinsurance is your share of the costs of a service, usually calculated as a percentage of the total cost.
Deductibles: A deductible is an amount you must pay out-of-pocket for covered medical expenses before your insurance begins to pay.
The type of health insurance plan you choose, such as HMO or PPO, and the metal level, such as Bronze or Gold, also determine your overall health insurance costs. Typically, HMO plans are less expensive than PPO plans and Bronze plans have cheaper premiums than Gold plans. To find the cheapest health insurance provider available to you, make sure to compare quotes before applying.
Compare Health Insurance Rates
Ensure you're getting the best rate for your health insurance. Compare quotes from the top insurance companies.
How Age Influences Health Insurance Rates
In college, health insurance costs are at their lowest. As you age, the average cost of health insurance for you is likely to rise. This is because the older you get, the more susceptible you are to health issues, which means you may need more coverage or treatment.
Once you are 65, you may qualify for Medicare. Before that, however, you can turn to other options for more affordable insurance. If you've compared health insurance quotes to find affordable coverage but still can't find something that fits your budget, you may be able to get on your parent's health insurance or apply for student health insurance.
Other Health Insurance Options for College Students
Health insurance may not be a financially viable option for college students, but there are other ways to get coverage, depending on your circumstances. Explore your options to ensure you're protected.
1
Stay on Your Parent's Health Insurance
If your parents have health insurance, it may be cost-effective to stay on their plan — especially if you don't have employer-based health insurance. You may only be required to pay a small fee, often smaller than getting your own health plan.
However, remember that you may get kicked off the policy once you turn 26, but this can depend on your state and plan.
2
Find Employer-Based Health Insurance
You may be able to find employer-based health insurance once you get out of college or if you work while you're still enrolled. Your employer can entirely finance the insurance or you may pay a small portion. Either way, getting employer-based health insurance is often cheaper than getting an individual plan.
3
Get on Your Spouse's Plan
If you are married and your spouse has employer-based health insurance, you may be able to enroll in it. However, some organizations have their own enrollment periods. Additionally, you may need to pay an additional premium for the policy, depending on the employer.
4
Enroll in Student Health Insurance
Some colleges and universities offer a student health plan, a special policy available to enrolled students. Most university plans are regulated by the Affordable Care Act, so they cover essential health benefits and have no annual or lifetime benefit maximums.
SHORT TERM HEALTH INSURANCE
Short-term health insurance can bridge the gap between one full health insurance policy and another. Note that the ACA Essential Health Benefits do not bind short-term plans, so your coverage may be limited. Additionally, short-term health insurance providers can reject you based on your health conditions. Short-term plans can be helpful between the end of a parent's plan and the start of a new job, or between jobs if you need coverage.
Health Insurance for College Students FAQ
To help you understand health insurance for college students we've answered frequently asked questions on this topic.
Learn More About Health Insurance
Learn More About Health Insurance
Health Insurance
Health Insurance
About Mark Fitzpatrick
---
---