When searching for the best health insurance during pregnancy, it's important to find a plan with a broad network of health care providers that covers the care you need at a reasonable price. Under the Affordable Care Act (ACA), pregnant women cannot be denied health insurance due to their pregnancy. However, because pregnancy doesn't qualify you for a Special Enrollment period, it's crucial to secure coverage for your pre and postnatal care.
Does Health Insurance Cover Pregnancy and Childbirth?
Having health insurance can provide peace of mind and financial support throughout your pregnancy and childbirth journey. Pregnancy and maternity care are considered essential health benefits under the ACA. Coverage typically includes prenatal care, hospital delivery and postpartum care; specific covered services may include doctor visits, lab tests, ultrasounds and maternity check-ups. In some cases, childbirth classes and educational resources may also be covered. Medicaid offers coverage for pregnancy and childbirth for eligible low-income individuals.
Although maternity care is an essential health benefit, reviewing your insurance policy to understand the extent of coverage, deductibles and copays is still important, as some plans may have waiting periods or require pre-authorization for certain procedures.
WHAT TO LOOK FOR IN MATERNITY INSURANCE
Consider the following when selecting health insurance for pregnancy:
Maternity coverage: Ensure comprehensive coverage for prenatal care, delivery and postpartum care.
Network of providers: Confirm a robust network of obstetricians and hospitals in your area.
Cost-sharing: Evaluate deductibles, copays and co-insurance to understand expenses.
Additional benefits: Assess support programs like childbirth education or postpartum mental health services.
Prescription drug coverage: Confirm coverage for essential medications during pregnancy.
Continuity of care: Ensure that preferred health care providers are included in the plan's network.
These factors will help ensure adequate coverage and support during your pregnancy journey.
How Much Does It Cost to Have a Baby?
The cost of having a baby can vary significantly depending on various factors such as the type of delivery (vaginal or cesarean), location, health care provider, insurance coverage, and any complications that may arise during pregnancy and childbirth. Overall, the Kaiser Family Foundation (KFF) discovered that people who give birth spend on average an extra $18,865 in health-related expenses over three years than those who do not have children; this number increases to $26,280 for cesarian deliveries. Fortunately, insurance covers most of these expenses, but that doesn't mean that pregnancy is free. Consider the following costs:
The cost of regular check-ups, tests and screenings during pregnancy can range from a few hundred to a few thousand dollars. This cost may be covered by insurance, but out-of-pocket expenses such as copayments and deductibles may still apply.

The cost of delivery can vary substantially depending on whether it is a vaginal or cesarean delivery. Vaginal deliveries generally cost less than cesarean deliveries. Without insurance, the average cost for a vaginal delivery can be in the tens of thousands of dollars; with insurance, the cost can still vary widely.

The cost of hospital charges for the mother and baby's stay can vary significantly based on the length of the hospital stay, any additional medical interventions and the specific hospital's pricing structure. Hospital charges can amount to several thousand dollars or more.

Anesthesia and Medications

If anesthesia is required during delivery or if pain medications are administered, these costs can add several hundred to several thousand dollars to the overall expenses.

Following delivery, there may be additional costs for postpartum care, including follow-up visits, medications and any necessary treatments or procedures.
KFF estimated that out-of-pocket costs for a traditional delivery are $2,854 and $3,214 for a C-section. However, this will vary widely depending on your plan type and specifics. Be sure to check with your insurance provider to understand your specific coverages and any potential out-of-pocket costs you may be responsible for.
Compare Insurance Rates
Ensure you are getting the best rate for your insurance. Compare quotes from the top insurance companies.
Sample Health Insurance Costs During Pregnancy
When considering health insurance options for pregnancy, it's important to evaluate the cost and coverage provided by different plans. If a pregnant person doesn't qualify for cost reductions offered by Silver plans, opting for a higher premium plan may be a sensible choice.
For example, let's consider a 26-year-old pregnant woman paying an average premium cost of $612 for a Platinum plan. In a year, she would spend approximately $7,344 on premiums. With a maximum out-of-pocket (MOOP) limit of $2,503, her total estimated expenses for premiums and MOOP would amount to around $9,847. Once the MOOP is reached, all her health costs will be covered.
On the other hand, a Bronze plan with an average monthly cost of $335 (or $4,020 per year) and a higher MOOP of $9,060 would result in an estimated total cost of $13,080 for the year if the MOOP is met.
By comparing these scenarios, it becomes evident that although the Platinum plan incurs higher upfront costs, it offers more comprehensive coverage and potentially lower overall expenses for a pregnant woman compared to a Bronze plan.
Health Insurance Costs by Metal Tiers
Best Health Insurance Providers for Pregnancy
The best health insurance providers for pregnancy will offer a wide range of plan types, providing extensive coverage options at reasonable costs for new families. MoneyGeek identified five top health insurance providers by looking at out-of-pocket and monthly costs, claims denials and plan types. They include Oscar, Ambetter, Cigna, Blue Cross Blue Shield and United Healthcare. From competitive premiums to extensive networks and tailored benefits, these insurance providers prioritize the unique needs of pregnant individuals. Consider the following average Silver plan cost examples for a 26-year-old policyholder offered by each of these providers.
Top Health Insurance Providers During Pregnancy
How Did MoneyGeek Calculate These Scores?
Example Plans for Low-Income Maternity Coverage
Under the ACA, Silver marketplace plans are eligible for cost-sharing reductions (CSRs) for those with low income. These CSRs are designed to reduce out-of-pocket costs for eligible individuals and families by lowering deductibles, copayments and co-insurance. However, not everyone will qualify for a low-income plan. To be eligible, individuals must have an income that falls within the range of 100% to 250% of the federal poverty level or 139% to 250% in states with Medicaid expansion. The specific cost-sharing reductions depend on the individual's income level, with greater assistance provided to those with lower incomes. These reductions aim to make health care services more affordable and accessible for qualified individuals and families.
In the context of CSRs, there are three specific AV levels that correspond to different levels of financial assistance. The AV level, or actuarial value level, measures the percentage of total costs a plan is expected to cover for the average enrollee. The higher the AV level, the more comprehensive the coverage and the lower the out-of-pocket costs for the individual. The three AV levels include:
94% AV level: This means that the health insurance plan is designed to cover approximately 94% of the average enrollee's health care costs, leaving the individual responsible for only 6% of the costs.
87% AV level: This level indicates that the plan is designed to cover around 87% of the average enrollee's health care costs, with the individual responsible for the remaining 13% of the costs.
73% AV level: At this AV level, the health insurance plan is expected to cover about 73% of the average enrollee's health care costs. In comparison, the individual would be responsible for the remaining 27% of the costs.
These reductions can significantly lower out-of-pocket expenses for eligible individuals, making health care more affordable and accessible.
Low-Income Plan Examples
How Did MoneyGeek Calculate These Scores?
Medicaid and Pregnancy
Pregnant individuals may qualify for Medicaid coverage based on income. Medicaid expansion under the Affordable Care Act has increased the likelihood of qualifying for Medicaid coverage during pregnancy by offering coverage to adults whose income is up to 138% of the Federal Poverty Level ($20,120 in 2023). Eligibility also varies by state, so be sure to contact your local Medicaid office or health care marketplace for more information about regional requirements. Medicaid doesn't have an open enrollment period, so you can enroll at any time.
How to Get Insurance When Pregnant
Pregnancy alone is not considered a qualifying event for health care; that means that, if you become pregnant without insurance, you won't be able to purchase coverage through the marketplace unless you have another qualifying life event. Fortunately, getting insurance when pregnant can be done through various avenues. Here are some common options to consider:
1
Employer-Sponsored Insurance
If you or your partner have access to employer-sponsored health insurance, check if the plan covers pregnancy and maternity care. You may need to enroll or make changes during the annual open enrollment period or within a specific window after experiencing a qualifying life event, such as getting married or becoming pregnant.
2
Medicaid
Medicaid provides coverage for low-income individuals and families, including pregnant women. Each state has specific income and eligibility requirements; be sure to check your state's Medicaid office or visit the Healthcare.gov website to determine if you qualify for Medicaid coverage during your pregnancy.
3
Spouse's or Partner's Insurance
If you are married or in a domestic partnership, check if your spouse or partner has health insurance that covers pregnancy. You may be eligible to be added as a dependent on their plan.
4
COBRA
If you recently lost your job or experienced a reduction in work hours and had employer-sponsored health insurance, you may be eligible for COBRA coverage. COBRA allows you to continue the same coverage you had while employed at a higher cost since you'll be responsible for the full premium.
5
State-Specific Programs
Some states offer specific programs or subsidies to support pregnant women and provide access to affordable health insurance. Research if your state has any programs designed to assist pregnant individuals in obtaining insurance coverage.
If you are facing pregnancy without insurance, you can opt to pay out-of-pocket for pregnancy-related costs. If this is the case, make sure to explain to your provider that you are paying out of pocket and try to negotiate down your costs.
HEALTH INSURANCE OPTIONS FOR UNMARRIED PARENTS
Unmarried parents have access to health insurance options comparable to those available to married couples. These options include employer-sponsored plans, marketplace plans and Medicaid coverage. Additionally, unmarried couples can explore insurance options that provide coverage for domestic partners, although the availability of such options varies by state. Certain states extend coverage to domestic partners through private insurance plans. In general, unmarried partners may not be able to include each other on their health insurance plans unless their state recognizes domestic partnerships. Following the birth of the child, the baby will typically be covered under the mother's policy for a period of 30 days. We recommend that unmarried parents review their state's specific regulations and requirements to determine available options for health insurance coverage for themselves and their child.
Health Insurance and Pregnancy FAQs
Navigating health insurance for pregnancy can be tricky; MoneyGeek answered some of the most commonly asked questions about health insurance and pregnancy to make securing comprehensive coverage easier.
Learn More About Health Insurance
About Brenna Kelly, Licensed Health Insurance Agent
---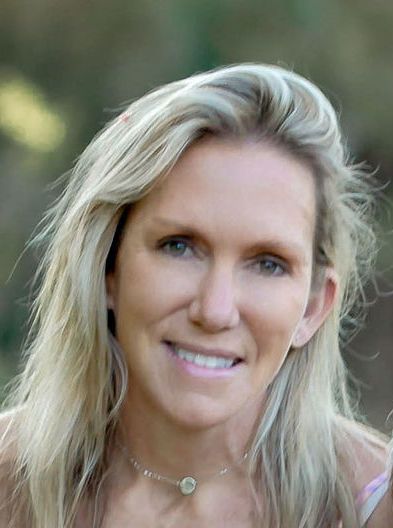 ---