Renting as a Member of the LGBTQIA+ Community
The Fair Housing Act safeguards against sex-based discrimination, yet many in the LGBTQIA+ community still face housing challenges. If you encounter housing discrimination, know that LGBTQIA+ support avenues exist.
Advertising & Editorial Disclosure
Last Updated: 11/20/2023
Edited by  
Lukas Velunta
  |  
As of 2021, the Fair Housing Act (FHA) prohibits housing discrimination based on sex, gender or sexual orientation. In the same year, sex-based discrimination was the third-most frequent basis of housing discrimination, with 2,309 recorded cases and comprising 7.4% of all housing discrimination complaints.
Housing discrimination — including those against the LGBTQIA+ community — often begins during the home search, leading to denials, higher rates or evictions. It also occurs in various housing transactions, including rentals. You can protect yourself against sex-based housing discrimination by understanding the law and your housing rights, recognizing forms of discrimination, and knowing what actions to take when confronted with such issues.
Loading...
---
Housing Rights and Legal Protections as an LGBTQIA+ Renter
National Laws Protecting LGBTQIA+ Renters
In June 2020, the Supreme Court's decision in Bostock v. Clayton Cty. confirmed that Title VII's prohibition against sex discrimination includes sexual orientation and gender identity. Based on these factors, President Biden's Executive Order 13988, issued in January 2021, affirmed this decision and officially expanded discrimination protections on the basis of gender identity and sexual orientation. HUD's memorandum in February 2021 strengthened the enforcement of the Fair Housing Act concerning this issue. If there's reasonable cause to believe discrimination has occurred, you can take legal action. Landlords are also prohibited from denying housing based on an individual's actual or perceived HIV/AIDS status or disability, as protected under the Fair Housing Act, Section 504 of the Rehabilitation Act and the Americans with Disabilities Act. Landlords are also prohibited from denying housing based on an individual's actual or perceived HIV/AIDS status or disability, as protected under the Fair Housing Act, Section 504 of the Rehabilitation Act and the Americans with Disabilities Act.
State-Specific Laws Protecting LGBTQIA+ Renters
Currently, 22 states and the District of Columbia have enacted laws that explicitly prohibit housing discrimination based on sexual orientation and gender identity. Use the map below and hover over each state to learn their laws regarding sex-based discrimination in housing.
Examples of Renting Discrimination against LGBTQIA+ Community Covered by the Law
The FHA has set guidelines that landlords, property managers, and owners must follow to prevent discrimination against the LGBTQIA+ community. Yet, even with these guidelines, addressing and eliminating housing discrimination remains challenging due to its often subtle nature. Recognizing common examples of rental discrimination against the LGBTQIA+ community can guide you on what to be vigilant about.
1
Realtor Bias Against LGBTQIA+ Buyers
A realtor declines to present available houses to potential buyers based on their perceived or disclosed LGBTQIA+ identity.
2
Rental Denials Based on Family Composition
A housing provider denies a rental application due to their LGBTQIA+ family dynamic, like denying a rental application from a same-sex couple.
3
Harassment and Negligence
Tenants face continuous harassment due to their LGBTQIA+ status, with housing providers failing to address the situation.
4
Eviction Based on Gender Identity
A tenant is evicted after the housing provider learns of their LGBTQIA+ identity or relationships.
5
Geographical Bias in Rentals
Realtors or housing providers restrict LGBTQIA+ clients to specific areas and limit their housing choices. For instance, they only show LGBTQIA+-friendly neighborhoods to a same-sex couple despite their request to see units citywide.
6
Refusal of Services over Personal Bias
Housing providers refuse essential services to tenants because of disagreements with their LGBTQIA+ identity or relationships, like denying repairs after witnessing a tenant's same-sex relationship.
What to Do If You Experience Housing Discrimination
Act promptly if you suspect you've encountered or are about to experience housing discrimination. Depending on your objectives, you can contact HUD's Office of Fair Housing and Equal Opportunity at (800) 669-9777, file an online complaint, connect with your local FHEO office or seek legal measures against the person exhibiting the discriminatory actions. Knowing the immediate actions to undertake after facing discrimination equips you to defend your rights and pursue fairness.
Keep a detailed record of every discriminatory incident, including dates, times, locations and the individuals involved. Save any written communication, such as emails or letters, that may provide evidence of discrimination.

File a complaint with the Department of Housing and Urban Development (HUD) if you believe your rights under the Fair Housing Act have been violated. Depending on your state, there may be additional local agencies where you can report housing discrimination.

Consult an attorney specializing in housing discrimination or civil rights. Many organizations offer free or low-cost legal services to individuals facing housing discrimination.

Connect with Supportive Organizations

Reach out to LGBTQIA+ advocacy groups or housing rights organizations. They can provide guidance, resources and emotional support. These organizations may also be able to connect you with other individuals who have had similar experiences.
How to Find LGBTQIA+-Friendly Housing
Securing a rental as an LGBTQIA+ individual requires careful consideration to ensure you're not facing discrimination and that the housing is safe and inclusive. Determine whether both the landlord and the surrounding environment are LGBTQIA+-friendly, and be aware of inclusive options available.
Organizations like the National Association of Gay & Lesbian Real Estate Professionals (NAGLREP) and the LGBTQ+ Real Estate Alliance provide an excellent resource for members of the LGBTQIA+ community in need of housing support or an ally looking to help.
Key Considerations When Choosing a Landlord or Property
Recognizing signs of inclusivity—and potential red flags—can make all the difference. Engage in open dialogue with potential landlords to clarify their stance towards the LGBTQIA+ community.
Pay attention to listings that use inclusive language (like considerate pronoun use) or symbols (such as the pride flag). These can often indicate a welcoming environment.

Before finalizing any rental agreement, seek feedback from other LGBTQIA+ renters who have lived in the same place or dealt with the same landlord.

Avoid Listings That Seem Too Restrictive

A listing with excessive rules or seeming overly invasive might not offer the most accepting environment.

Directly inquire about your community's stance and policies regarding LGBTQIA+ tenants. A transparent and positive response can be reassuring.

Especially in areas where LGBTQIA+ individuals might face challenges, it's essential to ask about safety measures in place, such as security systems or community watch programs.

Ask if they've had LGBTQIA+ tenants before and if they participate in any inclusivity training or community events. This can give insight into their level of acceptance and awareness.
Local LGBTQIA+ Community Centers
Local LGBTQIA+ community centers frequently offer resources, such as bulletin boards or databases, which feature housing options recognized as safe and inclusive. To locate LGBTQIA+ community centers in your area, you can use CenterLink's community directory tool.
ADDITIONAL PROTECTION THROUGH RENTERS INSURANCE
For the LGBTQIA+ community, renters insurance offers an added layer of protection when renting. It covers replacement costs for personal belongings, provides liability coverage in case of injuries or property damage in your rental, and offers support for temporary living expenses if your rental becomes uninhabitable due to covered perils outlined by your specific policy. When selecting a policy, understand the coverage limits and terms to ensure it aligns with your housing requirements and needs.
Housing Support and Resources for LGBTQIA+ Individuals
Several resources and tools can help you learn your rights and provide support for more inclusive housing. Support varies from offering rental assistance and housing support to empowering the LGBTQIA+ community with tools, services and programs.
1
Emergency Rental Assistance Funds
The Emergency Rental Assistance (ERA) program aids households struggling with rent or utility payments by offering federal funds to local programs. This resource can be particularly beneficial for LGBTQIA+ individuals facing financial barriers or discrimination when seeking housing. Coverages include rent, utilities, home energy costs, late fees, internet service and certain moving or rental-related fees. Local ERA programs handle applications with varying processes across areas.
2
Rent Assistance Finder by the CFPB
The rent assistance finder, facilitated by the Consumer Finance Protection Bureau (CFPB), helps you connect with rental aid from state, tribal and local bodies. This platform can benefit LGBTQIA+ individuals by connecting them to supportive resources and legal protections. It offers resources on rental housing counseling through some HUD-approved agencies, which provide low- or no-cost guidance and legal rights as renters.
3
LGBTQIA+ Fair Housing Toolkit by HUD
The LGBTQIA+ Fair Housing Toolkit aims to educate various stakeholders — including housing providers, tenants, applicants and other housing consumers — on LGBTQIA+ fair housing protections. The LGBTQIA+ community can benefit from the toolkit's sections on laws and protections, as well as resources for reporting discrimination and understanding the LGBTQIA+ protections available.
Additional Resources
MoneyGeek has curated a list of organizations and initiatives dedicated to providing housing, support and advocacy for LGBTQIA+ individuals. Whether you're seeking a safe place to stay, legal assistance or community connections, these resources are here to help.
About Nathan Paulus
---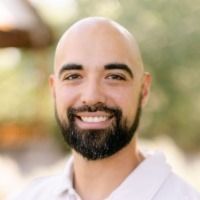 ---