Dental coverage often operates on a 100/80/50 structure, where preventative services are fully covered, basic services are covered at 80% and major services are covered at 50%. Nonetheless, it's important to be aware of additional fees and caps that can impact coverage. These factors can vary between insurance plans, so understanding the details of your specific coverage is essential for making informed decisions about dental care. The annual average cost of marketplace dental insurance plans in the United States is approximately $350 for individuals and $550 for families. Some employers offer dental coverage, which can help lower premiums and cover dental costs.
Dental insurance offers coverage for a wide range of dental treatments, including preventive care, restorative procedures, orthodontics, oral surgery, implants and periodontal treatment.
Dental coverage typically follows a 100/80/50 structure, where preventative services are fully covered, basic services are covered at 80% and major services are covered at 50%.
Dental insurance often has limitations such as waiting periods, annual maximums and exclusions for certain pre-existing conditions. Understanding these restrictions is essential for managing dental care effectively and avoiding unexpected costs.
Types of Dental Work: What Do the Levels of Service Mean?
Dental insurers categorize dental services into preventive or routine care, basic care and major care. Orthodontics, both for children and adults, is also a consideration, although many plans do not cover adult orthodontics. It's important to note that each dental insurance plan varies in what services they cover. Even if a plan follows the 100/80/50 coverage structure, it may not cover every service within those categories. Understanding the specifics of your plan is crucial to ensure you have the coverage you need.
Preventative Dental Services

Routine dental services are focused on regular maintenance to prevent significant oral health issues. They encompass examinations, cleanings, X-rays, fluoride treatments and dental sealants. Regular visits for preventive care help detect problems early or avoid them altogether. Dental insurance often provides 100% coverage for these services, encouraging regular dental check-ups.

Basic dental services come into play when dental problems arise. They include diagnostic services, fillings, simple extractions, pain management and sometimes root canals. Dental insurance plans typically cover 80% of the costs for basic dental services, reducing the financial burden on patients.

Major dental services involve surgical procedures like implants, complex extractions, oral surgery, and, in some cases, orthodontics. They can also include the placement of crowns and bridges. Coverage for major dental work varies among insurance plans, and it's important to review the specifics of your plan to understand what is covered and to what extent.
Basic Dental vs. Full Coverage Plans
Understanding the differences between basic dental and full coverage plans is important in selecting the right dental insurance coverage for your needs.
Basic Coverage: Basic dental insurance plans primarily focus on preventative care, covering routine services like check-ups (usually two per year), cleanings, fluoride treatments, sealants and X-rays. Coverage for basic dental care varies depending on the specific plan. However, major procedures tend to have limited coverage under basic plans.

Full Coverage: Full coverage dental plans, or comprehensive plans, typically include routine dental services, basic restorative services and major procedures such as root canals, crowns and bridges. Full coverage plans often offer higher annual maximums, lower deductibles and fewer exclusions than basic dental plans. However, it's important to note that there is no standard definition for the term "full coverage," and details can vary based on factors like plan type, location and whether it's a family or individual plan.
Average Monthly Cost of a Basic vs. Full Coverage Dental Plan
Basic Dental Coverage
Monthly
$30
Full Dental Coverage
Monthly
$50
Per month, full coverage is:
$20 more
This is 67% more expensive.
What Does Dental Insurance Not Cover?
Dental insurance typically does not cover certain services and conditions. Consider the following:
Adult orthodontics (such as braces or clear aligners), although there may be exceptions in certain plans.
Pre-existing conditions may be excluded from coverage.
Cosmetic procedures, including teeth whitening or veneers, are often considered elective and not covered.
Waiting periods before coverage kicks in may mean immediate needs are not covered initially.
It's important to review the details of your dental insurance plan to understand the specific services that are excluded and any limitations that may apply.
HIGH VS. LOW METAL TIERS
Dental plans are often categorized into high and low metal levels, in addition to gold/silver/bronze designations. Here's a breakdown of the tiers:
High Metal Level:
High monthly premiums
Lower out-of-pocket costs
More comprehensive coverage
Suitable for individuals seeking extensive dental services and lower cost-sharing
Low Metal Level:
Low monthly premiums
Higher out-of-pocket costs
Basic coverage
Suitable for individuals who require minimal dental services and are comfortable with higher cost-sharing
When considering dental insurance plans, evaluate the metal levels, such as high and low tiers to determine the appropriate levels of costs and coverage.
Dental Insurance Costs
Dental insurance costs can vary depending on factors such as the level of coverage, location and individual circumstances. On average, dental insurance costs approximately $30 per year for an individual. However, the premium is not the only cost concern:
Deductible: The set amount that must be paid out-of-pocket before the insurance coverage begins.
Coinsurance: The percentage of costs shared between the insured individual and the insurance provider after meeting the deductible.
Copay: A fixed amount that the insured individual pays for specific dental services.
Annual maximums: The maximum amount that the insurance will cover within a specific period, such as a year.
Refer to the table below for average provider rates that illustrate various costs. Remember, it's important to review the plan's summary of benefits to understand the specific costs associated with different dental services and any limitations or restrictions that may apply.
MONEYGEEK EXPERT TIP
Dental insurance costs can vary depending on the type of plan chosen:
Indemnity Plans: Provide the most flexibility in choosing dentists and generally have higher costs.
PPO (Preferred Provider Organization): Popular option offering a balance between cost and flexibility with a network of preferred dentists.
HMO (Health Maintenance Organization): Typically lower-cost plans but limited to a specific network of dentists.
POS (Point of Service): Combines aspects of HMO and PPO plans, offering more flexibility than HMOs but with higher costs.
EPO (Exclusive Provider Organization): Similar to PPOs but with a more limited network of dentists.
Additionally, dental discount plans are available, which offer discounts on services for an annual fee but do not involve cost-sharing with an insurance provider.
Choosing the Right Dental Insurance
Choosing the right dental plan is essential for securing acceptable coverage and managing costs. Factors to consider include the type of plan (PPO, HMO, etc.), coverage options, network of providers, premiums, deductibles and annual maximums. Understanding your dental needs and comparing plan details will help you make an informed decision.
1
Know where to find dental insurance.
Research online marketplaces and private insurance providers, or consult with insurance agents to explore available dental insurance options.
2
Weigh your dental needs and look for a comfortable monthly premium that caters to your desired level of care.
When selecting a plan with an affordable monthly premium, consider the frequency of dental visits, the type of treatments you anticipate and your budget.
3
Check the dental network.
Ensure that the dental plan you choose includes a network of dentists in your area to make accessing dental care more convenient and cost-effective.
4
Review the Plan Carefully.
Thoroughly examine the plan's details, including coverage levels, exclusions, deductibles, copayments, annual maximums, waiting periods and any restrictions or limitations, to make sure you understand what's covered and when the coverage begins.
Dental Coverage FAQs
Learn More About Health Insurance
Health Insurance
Health Insurance
About Brenna Kelly, Licensed Health Insurance Agent
---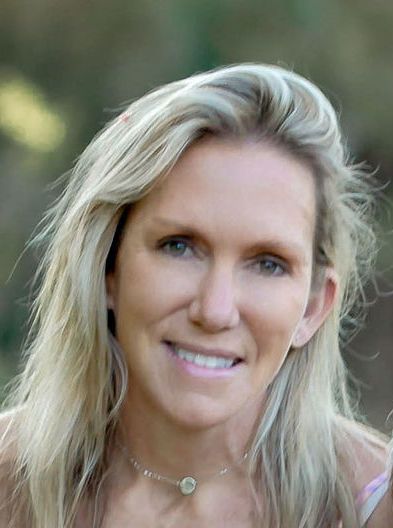 ---