Health insurance typically does not cover routine and preventive dental procedures, such as cleanings and exams. However, emergency treatments and procedures that manage diseases or correct oral deformities may be covered depending on the specifics of the health insurance plan. The extent of dental insurance coverage will vary based on your specific health insurance plan, so it is crucial to review the plan details to understand the coverage provided.
Loading...
Dental Insurance Options
Dental insurance helps cover the cost of dental care and serves as a key part of many people's health care. There are various options available for dental coverage, including employer-based dental insurance plans, marketplace dental plans, privately purchased plans and dental discount plans.
Employer-Based Dental Insurance Plans
hguohtlStandard employer-based health insurance doesn't cover dental expenses. However, employer-based dental insurance that involves cost-sharing between the employer and the employee is often available. In these cases, the employer usually pays a portion of the dental plan's premium, while employees contribute through payroll deductions or direct payments.
Employees typically enroll in employer-based dental insurance during specific enrollment periods or when they are hired. Eligibility for coverage may depend on factors like employment status and length of employment.
Although employer-based dental insurance may have an annual maximum, waiting period and deductible, all of which limit coverage and cost-sharing opportunities, it does allow for coordination of other dental coverage that an employee may have already had through another policy.
Marketplace Dental Plans
Health insurance plans purchased from the marketplace offer individuals access to 10 essential health benefits, ensuring the right to receive treatment during medical emergencies. However, marketplace dental insurance plans do not include these essential benefits for adults. On the other hand, children under 18 are required to have access to dental plans through health insurance providers, even if their parents choose not to purchase a plan.
When considering both health and dental insurance plans in the marketplace, it's essential to keep a few things in mind:
Timing: Marketplace health and dental plans cannot be purchased throughout the year. They are only available during open enrollment periods or qualifying life events.
Bundle Requirement: A marketplace dental plan cannot be purchased alone; it must be obtained while buying a health insurance plan. However, it is possible to purchase dental plans separately by directly contacting private insurers.
Annual Maximum: One advantage of marketplace plans is that it is generally easier to find a plan without an annual maximum. This means there may be no cap on how much the dental plan will spend on dental services on some plans, providing greater coverage for individuals.
Maximum Out-of-Pocket Expenses: Another benefit of marketplace dental plans is that they typically include a maximum out-of-pocket expense, which is a cap on how much you'll have to spend on dental care before your insurer covers 100% of services. However, these caps don't always apply to adult policyholders — only to children included on the plan — so it is important to look at the details of each policy carefully.
Some of the top dental insurance companies that can be found on the marketplace are summarized in the chart below.
BEST DENTAL INSURANCE PROVIDERS
MoneyGeek ranked the best dental providers based on premiums, out-of-pocket costs and coverage. Keep in mind not all providers are available in all areas, so it's important to review the coverage options in your region.
Best Overall: Delta Dental
Best Low Cost: Humana
Best for Orthodontics: Solistice Benefits
Best for Major Work: Blue Cross Blue Shield
Dental Insurance Through Private Insurers
Dental insurance through private insurers offers individuals the option to purchase dental coverage directly from a provider. Unlike marketplace dental plans, private insurers may provide more flexibility in terms of enrollment and availability throughout the year. Here are key points to consider when choosing a dental insurance plan from a private insurer:
Coverage Options: Individuals can explore and purchase the type of dental plans that suit their specific needs, with coverage options ranging from preventive care to restorative procedures and other dental treatments.
Waiting Periods: Some private dental insurance plans may have waiting periods before certain treatments are covered. As such, be sure to review the waiting period requirements of each plan before purchasing one.
Annual Maximums: Private dental insurance plans may have annual maximum limits on the amount they will pay for covered services in a calendar year.
Dental Discount Plans
Dental discount plans offer an alternative option for dental insurance. Unlike traditional dental insurance, these plans provide discounted rates for dental services within a network of participating dentists. With a dental discount plan, there are typically no waiting periods or annual maximums to worry about. Instead of sharing costs, individuals receive reduced dental treatment fees, usually ranging from 10% to 60% off the regular price. This option can be a cost-effective solution for individuals looking to save on dental expenses without the complexities of traditional insurance.
Compare Insurance Rates
Ensure you are getting the best rate for your insurance. Compare quotes from the top insurance companies.
Government-Sponsored Dental Coverage
Medicare does not include dental coverage as part of its Original Medicare plan. Seniors needing dental coverage must seek it through supplemental plans, standalone dental plans or a Medicare Advantage plan that offers dental benefits.
Medicaid coverage for dental needs varies by state. Generally, dental services for children are covered, including all necessary treatments. Emergency dental services are typically covered for adults, while some states also provide coverage for preventive and routine maintenance services. The specific coverage details and services provided under Medicaid can differ from state to state, so it's important to check with your local Medicaid agency to understand the available dental benefits in a particular area.
How Dental Insurance Differs from Health Insurance
Understanding the differences between health and dental insurance is important when navigating coverage. At the most basic level, health insurance provides broader medical coverage, while dental insurance focuses specifically on oral health. Additionally, these insurances differ in how they handle coverages, annual maximums and waiting periods.
Health insurance covers a broad range of medical expenses, including primary care visits, hospital stays and prescription medications. Dental insurance, on the other hand, focuses specifically on dental care, including preventive, restorative and orthodontic treatments.

Dental insurance often has an annual maximum, which limits the amount the plan will pay for covered dental services within a year. Once you've hit this limit, you're responsible for 100% of your dental care costs. This is the opposite of out-of-pocket maximums found in health insurance policies, which limit the health care costs you're required to pay. Once a plan's out-of-pocket maximum is reached, the insurance company will cover 100% of health care expenses.

Waiting periods are a common feature in dental insurance, requiring a specific waiting period to pass before certain treatments are covered. Health insurance plans may also have waiting periods for certain procedures or pre-existing conditions, although they are generally less common.
How to Pay for Dental Work
If health insurance doesn't cover your dental work, there are alternative options to manage major dental expenses.
1
Look into a dental insurance policy.
Dental insurance can help offset the costs of routine dental care, preventive treatments and even major dental procedures, depending on your plan's specific coverages. It provides financial protection and peace of mind when it comes to dental expenses.
2
Consider a dental savings plan.
Dental savings plans, also known as discount dental plans, offer discounted rates on dental services in exchange for an annual membership fee. They can be a cost-effective alternative to traditional dental insurance, especially for those who don't require extensive dental work. Typically, discounts range from 10% to 60% off of dental fees.
3
Ask your dentist about financing options.
Many dental offices offer financing options — such as installment plans or third-party financing — to help patients manage the costs of expensive dental treatments. Inquire about these options and discuss payment plans with your dentist.
4
Explore community resources.
Some communities have dental clinics or programs that offer low-cost or free dental care to individuals who meet specific eligibility criteria. Research local resources or reach out to community organizations for assistance.
5
Check Medicare, Medicaid or veteran eligibility.
If you're over 65, have a low household income or have veteran status, you may qualify for discount dental services through Medicare, Medicaid or veteran assistance programs. These programs aim to provide affordable access to dental care and can help you receive necessary dental treatments at reduced costs, ensuring better oral health without straining your budget.
Health and Dental Insurance FAQ
Navigating the nuances of traditional health insurance and dental insurance can be tricky; MoneyGeek answered commonly asked questions about these coverages to make selecting the right coverage easier.
About Brenna Kelly, Licensed Health Insurance Agent
---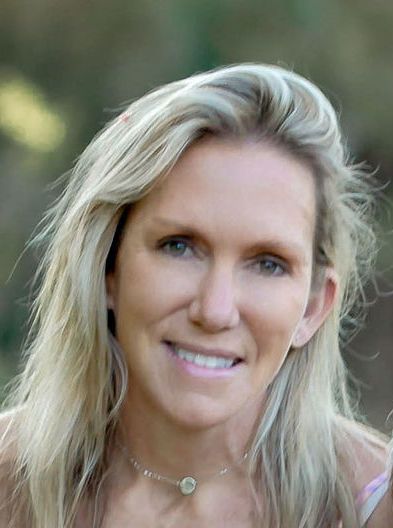 ---