Health insurance coverage provides access to affordable healthcare providers and services and can protect you from health-related financial loss. However, new college graduates risk being uninsured. While some may look into getting coverage, others forego it until they land their first job.
For many recent graduates navigating health insurance can be confusing. Learn about your available options and what you need to look for to find the best health insurance plan for your needs.
What Happens to Your Health Insurance After Graduation?
What happens to college students' health insurance after graduation may vary. If you are 25-years-old or younger, you may still be covered by your parents' policy. If you land a job with health insurance, you will be able to choose your coverage. However, if you turn 26-years-old and your employer does not offer a health plan, you are no longer part of your parent's insurance. At this point, you'd become uninsured. The following are some common health insurance instances for college graduates.
You're covered under your parent's plan.

Because of the Affordable Care Act (ACA), children can remain dependents under their parent's coverage until they're 26-years-old. This applies to all employer plans and those available in the market. It also does not matter if the child has graduated from college.

You get coverage upon employment.

Depending on the employer, a recent graduate may receive health insurance in their employee benefits package. Typically, coverage will be based on what your company offers. You may need to submit paperwork to your human resources department to get coverage.
How to Stay Insured After Graduation
Some schools offer affordable student health insurance plans while attending college. However, coverage typically ends upon graduation and can put students at risk of being uninsured. Fortunately, there are various options available to new college graduates.
6 Health Insurance Options for New College Graduates
When choosing your first plan, don't let cost be your sole determining factor. The most affordable health plans are not always the best option. Spend time evaluating your healthcare needs, situation, and budget before deciding. Then, shop around and compare your options. You can weigh the pros and cons of each provider to find your best fit.
To help you get started, below are six health insurance options for new college graduates.
Parent Health Plan
Before the ACA, young adults couldn't be listed as dependents on their parent's health insurance plan after college graduation. Under the ACA, dependents can remain insured under their parent's plan up to their 26th birthday. This rule applies if the college grad is married, financially independent or living away from home.
The table below further explains this option.
| Title | Description |
| --- | --- |
| How does it work? | You can continue to be covered by your parent's health insurance plan after you graduate as long as their plan covers dependents. This means you don't have to search for new coverage immediately. |
| Are you eligible? | Up until you turn 26-years-old, you're qualified for coverage under your parent's health plan. Once you're 26 or older, you can no longer receive coverage. |
| How can you get it? | If your parent's plan covers dependents, they can add you to their health insurance policy. They may only be able to get it during the open or special enrollment periods. For more details on requirements, it's best to contact your parent's health insurance provider. |
Pros and Cons of Staying in Parents' Plan
---
Parents' Insurance Pros
Cost-efficient. Remaining covered under your parent's plan may be the most affordable option as a new graduate. If you're not the only dependent, chances are you won't cost your parents additional premiums.
Access to the network. Finding hospitals or doctors can be easier since your parent's plan already has in-network care. This is especially true if you still live with your parents or live near your family home.
No personal cost. Choosing to stay in your parent's plan means you don't have to pay for insurance coverage. This can alleviate stressors if you're unemployed or provide saving opportunities as you start in the workforce.
Parents' Insurance Cons
Extra cost. Parents may have to pay extra to keep dependents on their health insurance plan. If that's more than the cost of getting your own plan, then it may be best to shop around for your own coverage.
Limited network. While you get access to in-network hospitals and physicians, it may not be convenient if you live away from your family home. For instance, if you live in a different state finding a network physician or hospital nearby may be challenging.
Miss out on better offers. Choosing to stay in your parent's health plan is not always the best option. Your coverage can be restricted based on the plan's limitations and could mean you're not shopping for better options suitable for your needs.
GET COBRA EXTENSION
Once you're 26-years-old, you can no longer remain in your parent's health plan as a dependent and will need to purchase coverage. However, your coverage can be expanded up to 36 months after your 26th birthday through COBRA. Your parents' insurance provider must be informed within 60 days after you turn 26.
Employee Benefit
When you get your first job out of college, it's important to discuss your health insurance benefits with your employer's human resources department. If that is the case, you can get coverage partly subsidized by your employer. Depending on the type of plan, you may even have the option to add dependents.
Learn more about how an employer-sponsored plan works in the table below.
| Name | Coverage Details |
| --- | --- |
| How does it work? | These plans are subsidized, at least in part, by employers. Typically, insured employees pay for the premiums through payroll deduction. Depending on the type of plan your employer offers, you may get employee-only coverage or may be allowed to add dependents. |
| Are you eligible? | Requirements may vary per employer. Some companies provide health insurance coverage as soon as an employee starts working and are typically offered to full-time employees. Review these details with your company's human resources department for specific details. |
| How can you get it? | This type of health insurance plan is offered through your employer. Typically, there's an annual open enrollment period or special periods when employees are given a chance to enroll in an employer-sponsored plan or change their current coverage. |
Pros and Cons of Having an Employer-Sponsored Plan
---
Employer-Sponsored Plan Pros
Less hassle. Enrolling in health insurance through your employer eliminates shopping around and compares dozens of plans for the best options. Instead, you only need to review your employer's plan options. Your employer does the research for you.
More affordable. Typically, insurance plans will be cheaper than buying an individual plan because your employer pays a portion of your premiums. They may also secure lower rates since they are insuring a group of people.
Lower taxable income. In most instances, the premium payment is deducted from your pre-tax salary, so you'll pay for your insurance before taxes. This will also mean you'll have lower taxable income.
Employer-Sponsored Plans Cons
Limited options. Since your employer researches and compares the provided health plans, your options are limited. This may mean you have to forego some coverage you want/need.
Selected medical sites and physicians. Based on your employer's insurance provider, some of your options for hospitals and doctors may be limited. You also may not be able to use your coverage on your preferred medical sites.
Tied to employment. It's important to note your health insurance is provided through your employer. If you leave or lose your job with the company, you'll also lose your insurance coverage.
CHECK YOUR EMPLOYEE BENEFITS PACKAGE
ACA guidelines state companies with more than 50 full-time employees have to offer health insurance coverage. Some employers offer coverage as part of their employee benefits package. If you've recently been hired and are unsure of your company's health benefits policy, speak with your human resources department. It's advisable to also ask about other health benefits they might offer, such as dental plans, vision plans and wellness programs.
Individual Health Insurance
If you are over 26-years-old and your job doesn't offer employer-sponsored plans, your best option is to get an individual plan. You can shop around and compare quotes from multiple insurance providers.
Additionally, you can choose what coverage to include based on your situation and needs. That said, qualifications may vary per insurance provider.
The table below details important considerations that can help you better understand individual health insurance.
| Title | Coverage Details |
| --- | --- |
| How does it work? | The policyholder can choose what individual health insurance coverage includes. You can opt for basic coverage or customize a plan to include more riders and services. |
| Are you eligible? | Generally, you can purchase any individual health insurance plan if you want. However, there may be restrictions in terms of pre-existing conditions. Some insurers may deny applications if you have certain pre-existing conditions, such as cancer, diabetes, and pregnancy. |
| How can you get it? | There are two ways to get individual health insurance. The first option is to buy a policy through your state's health insurance marketplace/exchange. You can also purchase a plan through an agent, broker or directly from the insurance company. Check state regulations to find out if off-exchange plans are available. |
Pros and Cons of Buying Individual Health Insurance
---
Individual Health Insurance Pros
Customized plan. Depending on your needs and financial situation, you can choose between a basic health insurance plan and a comprehensive policy. You can add riders or certain services like dental and vision.
Better for financial management. Since you can determine the coverage and features of your plan, you can better manage your insurance expenses to fit your budget. Additionally, you can decide on deductible amounts. If you can afford higher deductibles, you can get lower premiums.
Continuous coverage. You remain covered with individual health insurance as long as you pay the premiums on time.
Individual Health Insurance Cons
Costly. Premium rates for individual health insurance can be expensive even for new college graduates, especially in comparison to employer-sponsored plans and being included in your parent's health plan.
Possible denial of coverage. Insurers have a list of pre-existing conditions that can lead to the denial of coverage. While some companies may still issue policies to individuals with pre-existing conditions, there may be exclusionary riders.
Increase in premium rates as you age. Premiums can increase as the policyholder ages. That means the cost of health insurance when you are 30-years-old is lower than the cost when you are 50. Individuals 60-years-old or older may find it challenging to find a policy.
BUY FROM A HEALTH INSURANCE MARKETPLACE OR EXCHANGE
Purchasing a policy from a health insurance marketplace can ensure you get ACA-compliant insurance coverage and essential benefits. Some states have an exchange, but most use HealthCare.gov. Using a marketplace may also help you find saving opportunities, such as premium subsidies or cost-sharing reductions. You can only enroll in a policy or change your plan during the Open Enrollment Period or Special Enrollment Period.
Medicaid
Medicaid is a program funded by the federal government. It aims to help low-income individuals get access to healthcare. However, the state administers the program and determines eligibility. That means the program duration, amount and services depend on your location.
Learn more about Medicaid through some commonly asked questions in the table below.
| Medicaid Questions | Medicaid Details |
| --- | --- |
| How does it work? | Medicaid is a state-run program. That means each state has different regulations regarding the coverage type, amount and scope of services. There are mandatory benefits required by federal law. These include inpatient and outpatient hospital services, physician services, laboratory services and home health. |
| Are you eligible? | Generally, a person can get healthcare through Medicaid if their income and family size fall under the qualified category. That may vary per state. For instance, 38 states expanded the coverage to adults earning up to 138% of the poverty level. |
| How can you get it? | You can enroll anytime. Fill out the application form, which you can get from Medicaid or Health Insurance Marketplace. After filling out the form, your information is forwarded to your state agency. They will contact you about your enrollment and determine if you qualify for a plan. |
Pros and Cons of Choosing Medicaid
---
Medicaid Pros
Low-cost coverage. Since Medicaid caters to low-income individuals and families, it offers low-cost insurance. In most cases, the policyholder does not pay any premium. That's a great option for new college graduates, especially while looking for a job.
Financial protection. Medicaid provides financial protection against possible health-related expenses. This reduces worries for low-income earners or new college graduates who are still unemployed.
Comprehensive coverage. Medicaid aims to address the different needs of the population. So, it offers a wide range of services. Aside from healthcare services, Medicaid also covers long-term services care.
Medicaid Cons
Limited options. Medicaid reimburses medical facilities and physicians only a portion of the actual cost of treatment. This can mean there could be limited options available and you may not have healthcare provider preference.
Wait times. The program covers a wide range of individuals, from children and the elderly to people with disabilities. That means demand may be greater than available Medicaid service providers. There may be a long waiting period before you can get into a facility.
Stringent eligibility requirements. Since states regulate the program, benefits and availability vary per state. It may be easy to apply and qualify in some states with expanded Medicaid. However, other states have more stringent eligibility requirements. In such a case, it may be challenging to qualify.
DO YOU QUALIFY?
Medicaid programs follow federal guidelines. However, costs and coverage levels are based on state regulations. Before proceeding with an application, review the state regulations first to see if you qualify. You can also compare plan prices through the application form.
Catastrophic Insurance Plan
New college graduates under 30-years-old may also get a catastrophic health plan. You can get one through the Marketplace. This is an affordable option that offers low monthly premiums. However, it comes with very high deductibles.
This plan is best for basic protection. You will have access to essential benefits, certain preventive services and at least three primary care visits annually.
Learn more about this option in the table below.
| Title | Description |
| --- | --- |
| How does it work? | Catastrophic plans offer the same essential benefits as other plans in the Marketplace. Some also provide preventive services for free. Additionally, you can have at least three primary care visits annually before meeting the deductible. That said, most routine medical expenses will be paid by the policyholder. |
| Are you eligible? | There are two ways to qualify for a catastrophic plan. First, you need to be less than 30-years-old. Second, if you are 30 or older, you'll need hardship or an affordability exemption. |
| How can you get it? | The process varies per state. That said, you may apply through the Health Insurance Marketplace. You may also find an insurance company offering this coverage. |
Pros and Cons of Purchasing Catastrophic Insurance
---
Catastrophic Insurance Pros
Lower premiums. This is one of the benefits this type of plan offers. As a recent graduate, lower insurance premiums may help you manage your monthly expenses.
Qualification to a health savings account (HSA). With a catastrophic health plan, you may qualify for an HSA. This type of account allows you to contribute pre-tax dollars and use the money to pay for qualified health-related expenses.
Free primary care. Under the ACA, catastrophic health plans have to cover three primary care visits annually at no cost. This coverage applies before you meet your deductible. Additionally, some preventive services are covered.
Catastrophic Insurance Cons
Ineligibility to premium subsidies. Catastrophic health policyholders are not eligible for subsidies that help cover insurance premiums. For instance, you cannot get a premium tax credit to reduce insurance costs.
High deductibles. Having low premiums comes with a drawback — you will have higher deductibles. That means you will pay more out-of-pocket when receiving medical care.
Limited coverage. While essential services are covered, a catastrophic health plan may not include pre-existing medical conditions and certain prescription drugs. You will have to pay in full for certain physician visits and drug refills until you meet the deductible.
KNOW WHAT TO LOOK FOR
When buying catastrophic health insurance, it's important to ensure the policy will cover ACA health benefits, so you receive the coverage you need. Additionally, it's essential to read the fine print carefully. Don't sign the policy agreement until you understand the details. Check the terms, fees, rates and coverage and watch for any restrictions on covered services.
Short-Term Plan
A short-term plan is another alternative option for new college graduates looking for temporary coverage until they find a new policy. For instance, you've gotten a new job and the company's benefits package includes health insurance, but there's a 90-day waiting period before your benefits start. This is where short-term health insurance can help.
| Name | Description |
| --- | --- |
| How does it work? | As the name implies, this coverage is intended for a short time. Typically, these policies can last up to a year. In some states, you can get a good plan for three years. After that, you either renew your plan or look for another one. |
| Are you eligible? | Eligibility requirements include passing a cursory medical underwriting. It's usually a short questionnaire that features yes/no questions about medical events. |
| How can you get it? | Short-term health insurance plans are typically available online. In some cases, you may also apply in person or by mail. You can either apply on websites offering various options or directly from an insurance provider. |
Pros and Cons of Getting a Short-Term Plan
---
Short-Term Insurance Pros
Affordable premiums. This plan provides an affordable safety net. With this, you can prevent a gap in coverage while you are waiting or shopping around for more comprehensive coverage.
Immediate coverage. This plan is best for people in need of immediate coverage. Depending on the plan and insurance provider, coverage can begin as soon as the day after you apply. Additionally, you can drop coverage without worrying about penalties.
Easy application. You can apply for a short-term health insurance plan anytime. There's no open enrollment period to think about. If you want to continue having this coverage, simply renew your plan.
Short-Term Insurance Cons
Doesn't cover pre-existing conditions. The questionnaire used during the application process includes questions about health status and pre-existing conditions. Depending on the insurance company, you may be denied coverage for certain pre-existing conditions as the plans typically don't cover these conditions.
Limited coverage. In most cases, short-term health insurance does not cover prescription medications, mental healthcare, maternity care and substance abuse treatment. Coverage is often only limited to hospitalizations, outpatient surgeries, and urgent or emergency room visits.
May not be available. While short-term health plans are available in most states, there are 11 states where it's unavailable. These include California, Colorado (with restrictions), Connecticut, Hawaii, Maine, New York, New Jersey, Massachusetts, New Mexico, Rhode Island and Vermont.
RULES ARE STATE-SPECIFIC
Before you get short-term health insurance, check your state's availability, regulations and rules. They can vary state-to-state. For example, some states allow short-term plans to last 364 days. Others may allow three- or six-month coverage.
6 Factors You Need to Consider Before Picking a Health Insurance Plan
As a recent college graduate, you may find navigating health insurance options overwhelming. Generally, choosing a policy requires research and consideration, such as your healthcare needs and what's best for your financial situation. To help you make well-informed decisions, explore the following six questions you should ask as you shop around for the best policy.
1
What does the plan cover?
Coverage is an important aspect of insurance. It determines the healthcare services you can access. Generally, your plan should include 10 essential benefits. These are emergency services, hospitalization, laboratory tests, outpatient care, pediatric services (including vision and dental care), mental health and substance abuse treatment, preventive services, prescription drugs, pregnancy, maternity and newborn care, and rehabilitation services.
2
Can I afford the plan? Consider your financial situation.
Take note of two main costs — premiums and deductibles. If you choose low premiums, you'll end up with high deductibles. On the other hand, having high deductibles lower your insurance premiums. Deductible refers to the amount you pay out-of-pocket for your insurance to start.
3
Are my preferred medical sites and doctors covered?
Health plans typically have a network of medical care providers, including doctors, laboratories, clinics, hospitals and even pharmacies. Choosing a provider outside the network will lead to higher out-of-pocket expenses.
4
Do I take prescription drugs?
Before enrolling in a health insurance plan, evaluate your health condition. If you're taking prescription drugs, it's best to look for a plan and insurance provider that includes your medicine in their prescription formulary. This way, you can save money.
5
What are the limitations?
Health insurance plans have coverage limitations. Make sure you review these. You can find these details in the Summary of Benefits and Coverage (SBC). If there are certain parts of the SBC you find confusing, clarify them with your insurance agent or provider.
6
How is the company's customer service?
There are times when you'll need help from your insurer. Whether you have questions about healthcare or need to find a nearby facility, it's best to work with a provider offering excellent client support.
How to Make Your Health Insurance Plans More Affordable
Cost is one of the biggest factors individuals consider when choosing an insurance plan. Depending on your age, location, plan type and coverage, you may have high premiums. There are certain steps you can take to find affordable insurance.
1
Compare your options
Shopping around can help you save money. Get personalized quotes based on your needs and circumstances from at least three providers. It would also help to consider various plan types and coverages.
2
Calculate costs
Make sure you evaluate your and your family's needs and financial status. If you think you can afford high deductibles, you may consider lower premiums. This will help you manage your monthly expenses better. However, you will have to pay more out-of-pocket when you visit a medical facility or a physician.
3
Consider an insurance broker or agent
The Health Insurance Marketplace is a great tool for finding a plan. However, it may not always have the best prices. Consider getting insurance through a broker or agent. They can help you customize a policy to suit your needs. You can also compare their offer to what is available in the Marketplace.
4
Check for discounts
Ask healthcare facilities if they can lower your medical costs. For instance, some facilities offer discounts for advance payment. If you are getting insurance directly from a company or through an agent, you may also ask if you are qualified for any discount offers.
When Is the Right Time to Buy Health Insurance?
The right time for new college graduates to buy their first health insurance is before they become uninsured. Losing coverage puts you at risk of financial loss in the event of a healthcare need.
That said, it still depends on your situation. For instance, if staying in your parent's health plan is the option that makes the most sense financially, then it may be better to delay your purchase. However, if you are about to turn 26-years-old, you are likely to become ineligible to be included as a dependent. In that case, consider shopping for a policy.
Purchasing at a younger age

Some may think buying a health plan as a young person is unnecessary. Typically, they're healthy and have no/few medical conditions. However, purchasing a plan when you're younger comes with many benefits. For instance, you can get lower premiums and you may receive tax benefits for a longer period.

Buying insurance in your 20s gives you access to more options and lower rates. You are also less likely to have critical health issues and the probability of getting denied coverage is decreased.

Getting health insurance in your 30s can help you prepare for unexpected health-related problems. Additionally, since you are still young, you may still be qualified for lower premiums. You may also be entitled to tax benefits, which can help you manage your finances better.
Top 5 Health Insurance Tips for First-Time Owners
As a recent college graduate looking for their first health insurance policy, you may find the whole process challenging and confusing. However, knowing what to expect and look for in a health insurance plan can help you determine the best coverage option for your needs. The following tips can help you get started.
1
Review your options
Take time to review the options available to you. It's important to review them before your current coverage ends. You need to decide and enroll during the open enrollment period or you risk being uninsured. Some special enrollment periods can occur, typically with a qualifying event such as moving, getting married, having a child or job loss. Certain plan types may also be available year-round.
2
Check coverage
Explore available plans that cover your preferred doctors and facilities. Going to a doctor or facility outside your chosen provider's network can cost you more than visiting someone in the plan's network. You can verify coverage by simply calling your doctor's office.
3
Ensure compliance
To ensure your coverage is adequate, check to see if the plan complies with ACA requirements. This assures that you are getting essential health benefits.
4
Evaluate the terms and conditions
Don't forget to read the fine print. Check fees, rates and terms. For instance, the provider may have a waiting period. In this case, you cannot make claims during this period. Understanding all details is important to prevent any future coverage issues.
5
Assess your finances
Explore various plans to find one that's a good match for your budget. Consider all possible factors that may affect your finances, such as people depending on you financially or if you're preparing for a significant life event. These can help you determine what coverage and plan you can afford.
Expert Insight on Health Insurance for New College Graduates
Finding your first health insurance policy after graduating college can be a large undertaking. We spoke with industry leaders to provide expert insight that can help you better understand your insurance options as a new graduate.
Based on your observation, what is the best health insurance option for new college graduates? Why?

Do you have any tips to help new college graduates find the best health insurance plan?

How can recent college graduates save money on health insurance?
Michael Ryan
Retired Financial Planner & Financial Coach
Tim Connon
Founder and CEO of ParamountQuote Insurance Advisors
Lei Deng
Principal and Investment Advisor at Core Planning
Resources for Healthcare Plans
There are various resources available to help you understand health plans, find the right option and get assistance or support. Learn more about health insurance in the following resources:
Healthcare Needs
Health Insurance
Insurance Fraud Concerns
Coalition Against Insurance Fraud: This nonprofit agency wants to empower consumers and help them fight insurance fraud. You can find information that can help you avoid insurance-related scams.
HHS Office of Inspector General: Report fraud easily by contacting the HHS-OIG hotline (1-800-HHS-TIPS). You can also submit a complaint online.
Medical Assistance
RIP Medical Debt: This organization aims to help people achieve financial stability by relieving their medical debt.
USA.gov: Find government resources that can help with medical bills. You can also get instructions on how to apply to different programs.
About Nathan Paulus
---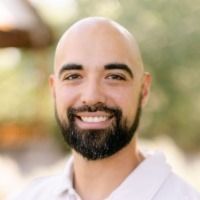 ---