In the face of coronavirus, anxiety and depression are on the rise. "They say a rising tide lifts all ships. I think a rising crisis lifts all anxieties," says James Niels Rosenquist, M.D., Ph.D., a practicing psychiatrist and researcher at Massachusetts General Hospital and Harvard Medical School. "I can imagine scarcely few people who would not be affected by it."
How COVID-19 and Quarantine Can Impact Your Mental Health
From stress and anxiety to depression and trauma, the pandemic, and disasters like it, can have a detrimental effect on our mental health. Getting affordable mental health care during the coronavirus crisis may be especially challenging. It's also especially important.
Prolonged isolation and disruption can exacerbate symptoms of mental illness such as depression, bipolar disorder or substance use disorders. Even if you're not one of the millions of Americans with mental illness, many factors make this a difficult time.
Fear. It's normal to worry about getting sick. The virus' lack of predictability can create a sense of fragility. Even the heartiest among us could be afflicted.
Grief. With COVID-19 deaths increasing, many people have suffered a direct loss. Daily stories of other peoples' losses are also hard to absorb. With routines disrupted and life events on hold, many of us are mourning the loss of normalcy, connection, and any semblance of economic certainty. We may also feel anticipatory grief, fearing losses yet to come.
Loneliness and Isolation. Feeling stuck at home during coronavirus can be boring, stressful or downright dangerous, depending on your living situation. We can't get out to the activities that would normally help us maintain our well-being. Loneliness — already on the rise before sheltering in place — is near universal now.
Relationship Stress. When emotions run high, relationships can be strained. Helena Plater-Zyberk, co-founder and CEO of Supportiv, an online peer counseling platform, notes, "We're all in close quarters. A lot of these interpersonal challenges are erupting more frequently."
Financial Vulnerability. Virtually every area of the economy is affected by the pandemic. Unprecedented unemployment, hours-long lines for food donations, and overwhelming demand for small business relief demonstrate just how pervasive financial anxiety is now.
Who Needs Mental Health Treatment?
If you are feeling heightened anxiety or depression, do not ignore your mental health. Signs you may need professional help include symptoms such as:
Feeling depressed, sad, or tearful — often, not just occasionally.
Trouble sleeping or sleeping more than usual.
Loss of appetite or eating more than normal.
Inability to concentrate.
Loss of interest in activities you used to enjoy or participate in.
Ruminating or feeling guilty — often, not just occasionally.
Having trouble sitting still or feeling slowed down.
Panic attacks, which are sudden feelings of fear, racing heart, shortness of breath, sweating, and shaking.
Feeling so anxious that it interferes with your day.
If these symptoms persist for more than a few days, it's time to seek help.
When to Seek Help for Mental Health During Quarantine
Call the Suicide Prevention Lifeline at 1-800-273-8255, go to the nearest emergency room or call 911 if you or a loved one is experiencing any of the following:
Thoughts of suicide, including wishing you weren't alive, thinking about ending your life or spending a lot of time thinking about death
Hearing voices
Feeling like people are out to get you
Feeling unable to take care of yourself or your responsibilities, such as work or child care
If you don't feel like you're in crisis, but worry or sadness is interfering with your ability to do the things you usually do, it may be time to get help.
If you're wondering whether you should talk to a mental health professional, you probably should. A professional can evaluate you to see if you need treatment and if so, what might work best for you.
Types of Mental Health Care
Depending on the nature and severity of the problem, a different level of mental health care may be appropriate.
Emergency Care
In an emergency where your safety or the safety of others is at risk, go to the emergency room. A physician will determine if you need to be admitted to a hospital. Emergency rooms are now taking extra precautions to protect patients from COVID-19 infection. Emergency rooms cannot turn you away even if you can't pay, but even with insurance, you can wind up with a bill. After you're stable, try to negotiate with the hospital, set up a payment plan, or seek help from local charities.
Inpatient Care
Severe symptoms may require inpatient management. Hospitals, too, are taking extra precautions to protect against coronavirus infection.
Outpatient Care
Often, mental health problems can be managed in an office or other non-hospital ("outpatient") setting. There are many types of outpatient mental health services that can be delivered remotely when in-person care is not possible.
Individual Therapy or Counseling. There are many different ways a trained therapist can provide individual care, such as supportive therapy, psychodynamic therapy, and cognitive-behavioral therapy (CBT).
Group Therapy. Led by trained mental health professionals, group therapy can help multiple patients who share a specific diagnosis (like panic disorder or depression), challenge (like anger or loneliness), or experience (like loss or trauma). Group therapy may cost less and offer validation from others and the diversity of perspectives.
Support Groups. Support groups, often run by non-professional facilitators, provide emotional support to people with common issues such as illness, loss, or trauma. Advocacy groups like the Depression and Bipolar Support Alliance (DBSA) and the National Alliance on Mental Illness (NAMI) offer support groups.
Medication
Therapy alone does not work for everyone, and it can take time to work when it does. Treatment may include prescription medications for a range of illnesses, including:
Anxiety
Sleep
Depression
Bipolar disorder
Prescription medications may include:
Antidepressants
Mood stabilizers
Antipsychotics
A doctor will evaluate whether and which medications might be appropriate, and if so, they will prescribe medication. You may need regular visits with the prescriber to check or adjust the dosage or combination of drugs.
Remote Mental Health Care Options
Out of necessity, social distancing has sped up the adoption of telemedicine, including in mental health, where it may help reduce social stigma. The relaxing of federal regulations has made it possible to have visits over Zoom, FaceTime or Skype.
"We think about human connection as something that is done in person, and that's just not possible right now," Plater-Zyberk of Supportiv says. "But authentic human connection doesn't depend on being face-to-face with someone. It depends on being honest and vulnerable and willing to share our feelings and thoughts and emotions with people. So it's just as possible today as it ever was. We just have to be willing to explore new channels of expression."
Luckily, new channels exist to fit many different needs and budgets.
Phone, Text and Chat Hotlines
Free helplines staffed with trained responders are available if you or someone close to you is in crisis or needs help finding services.
Telehealth
Some telemedicine platforms for primary or urgent care include mental health, while others are built specifically to address mental health needs and provide relatively cheap mental health services. Some platforms work with insurers, so you pay your regular copayment; most also offer per visit or monthly membership fees.
Mental Health Platforms
Some platforms deal exclusively with mental health treatment, including:
Peer-to-Peer Counseling
Peer support is when individuals who have made progress with their own mental health problems support others going through similar challenges.
NAMI and Mental Health America provide free peer counselor training.
Supportiv is a peer-support network that matches people into groups in real-time, based on the type of struggles they're facing. Trained facilitators moderate each group to ensure users' safety and make referrals if necessary.
7 Cups of Tea offers free peer support via chatrooms and an online forum, as well as paid access to therapists five days a week.
Mindfulness and Meditation Apps
There is little clinical evidence that mindfulness or meditation apps like Calm, Headspace or TenPercentHappier have measurable effects on mental health. Still, they may help you get started and stay motivated to practice mindfulness. Apps don't replace professional mental health services, but they might help when using them in addition to mental health support.
Screening and Self-Assessments
Online, you can find a range of self-assessment tools.
DoctorsOnDemand offers a free online depression and anxiety assessment to help you determine if you should consult a professional.
PsychologyToday offers several online assessments for depression, bipolar depression, anxiety, eating disorders, self-esteem, coping skills and personality and interpersonal styles. Most are free though some require a modest fee to get a full report on your results.
How to Pay for Mental Health Treatment or Therapy
Mental health services can be costly, and even people with health insurance can struggle to find affordable options. Parity laws requiring mental health benefits to be equivalent to medical benefits do not always work.
"It's very much just a function of the market," explains Dr. Rosenquist, a Ph.D. in applied economics from the University of Pennsylvania's Wharton School. "If you look at reimbursement rates for mental health care, even with the advent of parity laws, the relative reimbursement rates for a unit of service pales in comparison even to other primary care specialties." That makes it hard for practitioners to maintain a viable practice if they accept insurance. In turn, mental health services cost consumers more out of pocket if they can afford it at all.
Still, there are options to make mental health services more affordable, depending on your health insurance status.
Publicly Funded Programs
Publicly funded programs offer a safety net for people without private insurance.
Medicare
Medicare — the federal insurance program for Americans 65 years and older and some younger people with disabilities — is not a single, free program but a patchwork with different costs.
Medicare Part A includes coverage for psychiatric hospitals or mental health-related hospital admissions. Services are subject to a more than $1,400 deductible for hospitalizations, coinsurance for long-term stays that last more than 60 days, and 20% of mental health service costs from doctors and other providers while you're in a hospital.
Medicare Part B is non-hospital coverage that includes an annual depression screening in a primary care clinic or doctor's office, individual and group psychotherapy, family counseling, testing and evaluation, medication management and outpatient services for substance use disorder.

These services are subject to the Part B deductible and other enrollee costs. Medicare enrollees pay 20% of the Medicare rate for visits to appropriate providers and may be subject to copayments or coinsurance.
Medicare Part D is supplemental prescription drug coverage, including psychiatric medications. Among the nearly 1,000 stand-alone Part D plans offered in 2019, costs vary widely depending on where you live and what type of coverage you want.



Premiums range from $12 to nearly $200 per month. Part D plans typically include a deductible, copayments or coinsurance and different coverage phases, ultimately including catastrophic coverage, which kicks in once enrollees have spent $6,350 out-of-pocket in 2020.
Medicaid
Medicaid is the public health insurance program that covers about one-fifth of adults under age 65 with mental illness and funded 25% of all mental health treatment and 21% of all addiction treatment in 2014. Behavioral health conditions qualify some adults as disabled and eligible for Medicaid.
If you have a very low or no income, you might qualify for Medicaid. To apply, visit your state Medicaid agency or insurance marketplace. You can start with Healthcare.gov or your state government website to avoid insurance fraud.
Medicaid typically offers a narrower selection of providers compared to private insurance, but benefits are comprehensive and free or very low cost. Medications, if you need them, may be free or available for very low copayments.
Free Clinics and Community Health Programs
Free and low-cost treatment for people is available through community-based and public programs. Community-based options may include federally qualified health centers, community mental health centers, public hospitals and health departments.
Employer Coverage and Employee Assistance Programs
Employers must increasingly face the rising cost of mental illness, and most employers now offer mental health benefits in their employer-sponsored health insurance.
If you have a job, your employer may offer an employee assistance program (EAP) to provide support, resources and counseling. Anxiety, stress, financial worry, substance use and addiction and trauma are among the issues EAPs tend to support. EAPs are usually free to employees, so it could be a significant first step. If you've recently lost your job, or face a job loss, ask your employer if you can keep using the EAP.
COBRA
If you lose your job or you're furloughed and lose your health benefits, you may be eligible for the Consolidated Omnibus Budget Reconciliation Act, commonly known as COBRA. COBRA can be very expensive, and may not be the best option unless you need maximum flexibility or access to specialty providers. Though you'll have to pay the full premium, under COBRA, your mental health costs should otherwise be the same as when you were employed.
ACA and Private Health Insurance
"Having mental illness is one of the leading causes of people not being able to work," explains Dr. Rosenquist, so people who most need mental health care may need to find alternative sources of insurance.
Affordable Care Act (ACA) Marketplace plans
Under the Affordable Care Act, mental health and substance abuse treatment are considered essential benefits, so ACA-compliant plans must cover inpatient and outpatient treatment and cannot discriminate against people with preexisting mental health and substance use conditions.
Because of the coronavirus, several states have opened up special enrollment periods. At any time, losing your job or your benefits may qualify you to enroll in the marketplace.
If mental health care is important to you, search for plans that cover your preferred providers and offer more generous mental health benefits such as more therapist visits or lower copayments for therapy, inpatient mental health admissions or psychiatric medications.
Private Individual Health Insurance
Outside of the insurance marketplaces, individual health insurance plans may not comply with ACA rules. These plans may be less expensive or easier to access if you can't enroll in the marketplace, but they may not cover mental health and substance use treatment.
Read the fine print. Ask your mental health providers if their services will be covered under these plans. You'll have little recourse if you sign up and then can't use the mental health services you need.
Paying for Mental Health Care Without Insurance
Many mental health providers in private practice do not accept insurance but are free to set their own rates and to negotiate those rates. Established therapists with busy practices may be less willing to reduce their fees, but if you have an existing relationship, they may be more flexible. If money is an obstacle for you, speak up. Even if they don't lower their fees, you might be able to manage costs with less-frequent visits or shorter sessions.
If You're Out of Options
If you're stuck, check in with your primary care provider (PCP), if you have one. PCP visits may be more likely to be covered by insurance or cheaper if you have to pay out of pocket. PCPs can evaluate your mental health needs and prescribe medications, if appropriate.
Free helplines, patient advocacy groups and low-cost online services will not replace mental health care, but they may help you manage until you can get into treatment you can afford.
During coronavirus, depression, anxiety and other mental health problems are spiking — and lots of people are demonstrating generosity. Don't go it alone because you're worried about costs.
Find a Mental Health Care Provider Near You
Some areas have more mental health providers than others. During the coronavirus closures, it may not matter where your provider is, and some people prefer online therapy. Still, you may want to choose a local provider offering telemedicine, so you have the option of in-person visits when social distancing restrictions ease.
Expert Advice on Accessing Mental Health Resources
Cynthia L. Reynolds is a licensed clinical social worker and licensed clinical addictions counselor in her home town of Indianapolis. She earned her Bachelor of Science in psychology from Valparaiso University and attended Loyola University Chicago to achieve her Master of Social Work. Cynthia lived in Chicago for 14 years, where she was an active volunteer with the American Red Cross Disaster Mental Health team and participated in city-wide disaster response planning. Since returning to Indy, she opened her practice and focuses on trauma recovery and mood disorders. She is also employed with Eskenazi Health in the Sandra Eskenazi Center for Brain Care Innovation, providing care to patients and caregivers affected by dementia and memory loss.
Q: Many people are feeling anxious and sad. Are you seeing that clinically as well?
A: Anxiety can be a fuel … It can help us get things done. Sometimes, anxiety distracts us from the underlying feeling, which for many folks is grief. (It's) important to allow people to acknowledge and articulate grief of normalcy, grief of losing a connection, grief of losing people. Anxiety is definitely built into just not knowing how long this is going to end.

As human beings, we can all rally to meet deadlines, (but) we're not built to run on adrenaline for so long. When we have an end date, we can accurately pace ourselves. And we just haven't had a deadline yet.
Q: What options do people have for affordable access to mental health right now?
A: First, there are universities that offer mental health degrees. As a part of that they have counseling centers that are open to the public where the graduate students can see people from the public at a very reduced, very minimal fee.

Along those lines are community mental health centers that receive state and federal money and they can work with individuals on a sliding scale, regardless of insurance. They can also help people apply for insurance if they feel that there is a state-funded insurance that they would be eligible for.

The next step would be looking for people in private practice. (They) always have the option of offering sliding scales. There are some practitioners that offer their services based on income. There are some people that offer different prices based on the time of day, so evening appointments may be at a different rate or different premium than a daytime appointment.
Q: Would you recommend consumers shop around?
A: I would. A consumer can go (online) or call their insurance company and ask for people who are in their zip code who specialize in certain things, who accept their insurance company. With PsychologyToday.com or GoodTherapy.com, a consumer who knows no one in the mental health field can look up counselors by zip code, by specialty, by insurance, by different types of interventions that they use.

PsychologyToday.com lists location, specialties, issues that are addressed, sexual orientations that you work with, age ranges, finances, cost per session, whether or not you offer a sliding scale, how a new client can pay, and then accepted insurance plans.
Q: If a therapist offers a sliding scale, is it up to the consumer to ask for that?
A: Either the client brings it up immediately or the therapist. I always do an initial phone call when someone wants to make an appointment with me (and ask) a little bit about what brings them into therapy. During that conversation I generally ask, "How will they be paying?" And I think that opens the door to them asking, "Do you offer a sliding fee?" or "I have insurance but I don't know how much I would be paying." It's critical for any person to know exactly how much they will be paying before they agree to the appointment.
Q: What advice would you give to patients if they're thinking about or trying to use teletherapy?
A: (They should) bring that up to their therapist. It's very relevant. I would always welcome having a conversation about cost rather than have a client drop out. And I think most other therapists would agree it's always better to have those conversations because we can try to accommodate as much as possible. Those might be shorter sessions (or) sessions less frequently. If the person is paying cash and they have a change in financial circumstances, that might be a good way to ask if their fee can be revised.
Q: Is there something you would advise patients if (they're) thinking about or trying to use teletherapy?
A: The pre-COVID-19 regulations (required) any provider offering telehealth had to offer it on a HIPAA-secure platform, which means it was encrypted. With the increase in demand for mental health right now, the mental health regulations have lifted. As a consumer, you have to ask questions such as:
What platform is my therapist using?
Is there a consent form so that I understand the risks and benefits of telehealth, such as what happens if I lose my connection mid-session?
How do I ensure that there's privacy on both ends?
As a consumer, you want to go in eyes wide open and asking some good questions.
Q: What is your mental health advice to individuals right now?
A: Be honest with yourself, as far as what you are capable of. Be incredibly patient and kind to yourself. We've never done this before. It's unfair for us to have high expectations about our performance from something that we have no experience with. (And) to pace ourselves, give ourselves time to grieve, to feel those uncomfortable emotions, and reach out for support even if it's not professional help, to reach out and stay connected with folks. Learn from this experience so that we go in more prepared for the second wave and we have some of those coping skills in place.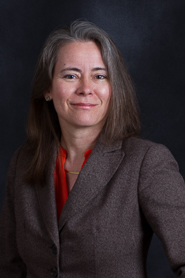 Jennifer Brobst, is an Associate Professor of Law at Southern Illinois University. She is cross-appointed as a member of the faculty in the SIU School of Medicine Department of Medical Humanities and formerly served as the Legal Director of a medical and mental health center in North Carolina for nearly a decade. She received her Bachelor of Arts degree in Anthropology from the University of Cape Town in South Africa, JD degree from the University of San Diego School of Law, and LLM degree from Victoria University at Wellington, New Zealand.
Q: What options do people have for affordable access to mental health right now?
A: COVID-19 has disrupted mental health services worldwide at a time when people need those services more than ever. Fortunately, there may be more public funding of mental health in the U.S. Prior to the pandemic, the federal budget increased funding for mental health research and services, with a special focus on opioid addiction. In response to the pandemic, the CARES Act also increased funding for mental health and substance abuse services by $425 million. However, the difficulty for many is still lack of access to care and not only because of cost. With in-person services limited due to the risk of contagion, telemedicine became the only counseling option for many. But many people living in America still do not have reliable internet access, including 25% of the population in rural areas. One continuing possibility for free or low-cost mental health services is non-profit crisis centers, such as those assisting families facing domestic violence, or youth experiencing sexual violence, which often have licensed clinicians and support groups available. With students returning to in person classes, school social workers may also be able to provide more government-funded mental health care and referrals for children again.
Q: Would you recommend consumers shop around?
A:Not only should consumers shop around, but they should look closely at the name and type of license of the practitioner. All licensed persons in any profession, such as a doctor, lawyer, licensed professional counselor (LPC) or licensed clinical social worker (LCSW), would be part of a public database where you could check if any former patient or client has filed a grievance or complaint against the service provider. See, for example, the American Psychological Association or the National Association of Social Workers.
Q: If a therapist offers a sliding scale, is it up to the consumer to ask for that?
A:Unfortunately, the negotiation of fees is a reality in the medical field. If a patient or client has private insurance or government benefits like Medicare or Medicaid, the insurance company or government agency would already have negotiated the prices. The uninsured, however, would need to initiate that process on their own. Mental health services often are needed over a period of time, but this varies widely. Consumers should ask how long sessions or treatments might be needed and if the service provider is following a set type of approach.
Resources for Mental Health Care
If you're struggling right now, you are not alone, but it can be hard to ask for help. Plater-Zyberk says, "The more practice that you can give yourself in asking people for help, the more natural it will become to ask for help about your mental health."
Start with groups like NAMI, DBSA and other organizations.
Dr. Rosenquist believes that "the need for people to have access to mental health care will likely be a powerfully held belief by many more Americans going forward." Hopefully, one of the most important outcomes of COVID-19 will be increased awareness of the importance of affordable mental health care access.
About the Author
Deb Gordon is author of The Health Care Consumer's Manifesto (Praeger 2020), a book about shopping for health care, based on consumer research she conducted as a senior fellow in the Harvard Kennedy School's Mossavar-Rahmani Center for Business and Government between 2017 and 2019. Deb is an Aspen Institute Health Innovators Fellow, and an Eisenhower Fellow, for which she traveled to Australia, New Zealand, and Singapore to explore the role of consumers in high-performing health systems.
Sources