How to Get Car Insurance With a Suspended License
---
Compare Rates and Save on Car Insurance
By Mandy Sleight, Licensed Insurance Agent, Finance Writer & Licensed Insurance Agent
Edited by
Victoria Copans
There are many reasons why you may have your license suspended or revoked, including driving without insurance, receiving a drug or alcohol-related driving offense, incurring repeat traffic offenses or failing to pay child support.
Though you can't drive legally without a valid driver's license, you'll still need car insurance in many cases, even if your license is suspended or revoked. However, finding insurance in these situations tends to be more difficult. Your options may be limited, and you may not get cheap car insurance rates with a suspended license.
If your issue isn't a suspension of your license but rather the fact that you don't have a license, MoneyGeek also has recommendations for where to get car insurance without a license.
Even if your license is suspended or revoked, you must carry state minimum liability coverage on a tagged car in your name or risk fines and a longer suspension period.
A lapse in car insurance can increase the amount you pay by $ after a brief lapse and $ after a lapse longer than 31 days.
Applying discounts, reducing coverages, insuring a driver with a clean driving record and shopping for insurance quotes could help you get cheaper car insurance rates with a suspended license.
Getting Car Insurance With a Suspended License
You can get car insurance with a suspended license. If you own a car, most states require it to be tagged and insured, even if your license is suspended or revoked. Having a suspended license makes getting insured challenging because you cannot be rated as a driver on your policy if you can't legally drive. You may be excluded as a driver until your license is reinstated or a restriction is authorized.
In this case, there are a few ways you can get car insurance with a suspended or revoked license:
Rate a household member with a clean driving record as the driver on your policy, though this may not be an option with all insurance companies.

Get approved for a hardship or restricted driver's license, which allows you to drive for special circumstances, like driving to work or school.

If someone else is on the title of the car, insure it under their name.
Can You Get Car Insurance With a Revoked License?
Yes, you can. Even if your license is revoked, you have to meet your state's minimum insurance requirements if your car is tagged. If you don't, you could face fines, penalties, jail time and higher costs for car insurance in the future.
You'll need to list a rated driver with a valid license on your policy, with an exclusion for the revoked licensed driver. Depending on your state, you may only have the option to purchase high-risk insurance or SR-22 insurance, which is more expensive.
WHAT IS SR-22 INSURANCE?
An SR-22 is a certificate proving that you have state-required auto insurance coverage. It's not insurance itself, but rather it serves as validation for high-risk drivers demonstrating they meet minimum insurance obligations.
How to Get SR-22 Insurance
Securing SR-22 insurance, which is needed after serious traffic violations, verifies you meet state-mandated liability coverage. Steps include:
1
Contact Your Current Insurer
Not all companies offer SR-22 insurance. If yours doesn't, switch providers.
2
Get a Quote
SR-22 often leads to higher premiums due to the increased risk perceived by insurers.
3
Purchase and File
Buy the policy and let the insurer handle the SR-22 filing, usually for a fee.
4
Maintain Coverage
Avoid lapses; they can reset SR-22 time requirements.
5
Verify With DMV
Ensure the SR-22 is processed.
6
Fulfill Duration and Seek Removal
You typically need to maintain an SR-22 on file for three years, but this varies by state. Once you've fulfilled the requirement, ask for removal to potentially reduce premiums.
Remember, specifics can differ by state and violation. Always consult local rules and insurers.
Cheapest SR-22 Insurance by State
SR-22 insurance rates are influenced by a range of factors, with one of the most significant being the state in which you reside. Each state has its own regulations, minimum coverage requirements and market dynamics, leading to varying premium costs. To secure the most cost-effective SR-22 insurance, it's key to thoroughly research and compare quotes within your specific state.
Below is a list of the cheapest SR-22 premiums by state. Navigate the table by age and coverage type for details.
Can Car Insurance Companies See If Your License Is Suspended?
Yes, car insurance companies can see if your license is suspended or revoked. The motor vehicles division in your state will notify your insurance company electronically, in the same way they would if you were convicted of a ticket or moving violation.
If your insurance company is notified of a suspended license, the company may issue a cancellation notice or nonrenewal of the insurance policy, even if you are not close to the renewal period. The insurance company may also provide an offer of exclusion, which will allow the insurance policy to stay active but require the policyholder to sign a form excluding you from coverage. In this case, you won't be covered if you get into an accident, even if you own the vehicle.
Carrying Car Insurance If Your License Is Suspended
If the tags on your car aren't expired, you're legally required to insure it, even if your license is suspended or revoked. If you don't maintain car insurance coverage on your tagged vehicle, you could face:
Fines, including impound fees if the car is towed
A longer suspension of your driver's license
A vehicle registration suspension
No coverage if you get into a car accident
Higher insurance rates when you get a new car insurance quote
If your coverage lapses, insurance companies may consider you high-risk when you shop for cheap car insurance quotes, which can affect your rates. For instance, the cost for Travelers insurance without suspension and no lapse in coverage is $1,356 per year, but to reinstate it with a lapse of less than 30 days costs $1,527. If the lapse is greater than 31 days, the insurance cost is even higher at $2,065. Use the table below to find the cheapest provider and average rate for you. Select your driving record for a more accurate estimate.
Average Cost of Car Insurance if You Have a Lapse in Coverage by State
The cost of car insurance after a lapse in coverage can vary significantly depending on the state due to several factors:
State Insurance Regulations: Every state has its own set of regulations pertaining to car insurance. Some states may have stricter penalties for lapses, which can directly influence the insurance rates after a lapse.

Minimum Liability Requirements: Each state sets its own minimum liability coverage amounts. States with higher minimums might have higher rates, especially after a lapse.

Frequency of Claims in the State: Areas with higher claims rates (due to weather, theft, etc.) might have higher insurance premiums after a lapse.

State's SR-22 Requirements: If your lapse is due to a major violation like a DUI, states have different SR-22 insurance requirements, which generally lead to higher rates.

Uninsured Motorists Rates: In states where there's a higher percentage of uninsured drivers, insurance costs can be higher for everyone, including those with a lapse.

Competition Among Insurers: More competition in a state can lead to more competitive rates, which might reduce the impact of a lapse.

State Economic Factors: Regional economic conditions can influence insurance rates. If repair costs, medical costs or legal fees are high in a state, it might result in higher insurance rates after a lapse.

Duration of the Lapse: While this isn't state-specific, the length of your lapse might affect your rate differently depending on state regulations and insurer practices.
Be aware of your state's specific regulations and factors influencing insurance rates, and always strive to avoid lapses in coverage to prevent potential rate hikes.
Auto Insurance Calculator
See how the Average Annual Auto Insurance Rates vary with the options chosen.
Lowering Your Car Insurance Coverage if Your License Is Suspended
If your car is financed or leased, you may have to carry full coverage insurance to meet lender requirements while your license is suspended. If you own your vehicle outright, you might be able to purchase less coverage to reduce your car insurance costs. Consider the risk if your car will be driven and whether removing comprehensive and collision is the right choice.
If you plan to store your car untagged, we recommend purchasing comprehensive-only coverage. However, if your vehicle is tagged, you're required to meet your state's minimum liability insurance requirements to avoid fines and penalties, regardless of your driver's license status.
It's worth noting that insurance premiums can vary significantly based on state-specific regulations, risk assessment and coverage mandates, so your location can directly impact the rate of your premium. Use the table below to find the cheapest provider and average rate for you.
Car Insurance Companies That Serve Drivers With a Suspended License
Not all standard car insurance companies offer coverage to those with suspended or revoked licenses, seeing them as high-risk. Such license actions often point to serious traffic offenses or a pattern of minor ones. This perception heightens the likelihood of these drivers causing accidents or filing claims in insurers' eyes. Specific companies cater to this high-risk demographic, but they usually charge higher rates. For drivers in this predicament, it's important not to gravitate immediately to the first available insurer. By comparing different providers' quotes, you can still find a competitive rate, ensuring value for your money.
The following standard insurers offer coverage to those with suspended or revoked licenses:
There are also nonstandard car insurance companies that provide high-risk insurance at lower rates than standard companies. Nonstandard car insurance companies include:
If both standard and nonstandard insurance companies deny you coverage, you can also get a car insurance quote through state insurance groups. These state-funded plans are for high-risk drivers who can't secure coverage through other means.
MONEYGEEK EXPERT TIP
The lists provided may not be the only insurance companies offering coverage with a suspended license. If you aren't sure if a company provides insurance for a driver with a suspended license, contact them directly.
How to Get Cheap Car Insurance Quotes With Suspended License
Obtaining affordable car insurance can be a challenge, especially after an accident or if you're dealing with the consequences of a suspended or revoked license. However, there are strategies you can employ to reduce your premiums and secure a reasonable rate.
1
List a driver with a clean driving record as the rated driver on the policy
Insurance companies base rates on the risk profile of the main driver. Listing someone with an impeccable record as the primary driver can significantly reduce your premium. Ensure this person genuinely drives the vehicle most often.
2
Change your level of coverage to save on monthly costs
Consider dropping comprehensive or collision coverage for older vehicles. Weigh the cost savings against potential out-of-pocket expenses in an accident.
3
Take advantage of discounts
Seek out discounts such as multi-policy, defensive driving course completion or good student rates.
4
Switch to a cheaper carrier
Compare rates from multiple carriers. Switching insurers can save you money, but ensure the new provider meets your coverage and service needs.
5
Don't let insurance coverage lapse if your car is tagged
Maintain continuous insurance as a lapse can increase your rates. Consider a non-owner policy or minimum insurance if you're not driving your car.
6
Consider high-risk or nonstandard insurance companies
Some insurers specialize in high-risk drivers. Their rates, while higher than standard companies, can be more competitive for drivers with a suspended license.
7
Enroll in a defensive driving course
Approved courses can earn you discounts and show your commitment to safe driving.
8
Reassess vehicle choice
Opt for a vehicle that's cheaper to insure. Safer vehicles or those with good repair histories often earn lower insurance rates.
9
Increase your deductible
A higher deductible can reduce your premium, but ensure you can afford it if you need to file a claim.
10
Maintain good credit
Many insurers consider credit scores when determining premiums. A good credit score can secure better rates, even with a challenging driving record.
Securing coverage with a suspended license often results in pricey quotes. To obtain more affordable rates, prevent coverage lapses, explore eligibility for insurance discounts and consider state-required minimum liability coverage.
While insurance safeguards your finances, even if the car remains stationary, it's also a pivotal step towards license reinstatement, beyond merely settling fines.
FAQ
Navigating car insurance with a suspended license can be complex. Explore these frequently asked questions to understand the nuances and secure the best coverage for your situation.
About Mandy Sleight, Licensed Insurance Agent
---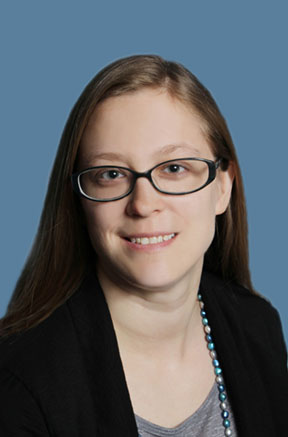 ---