Compare Cheap SR-22 Car Insurance Quotes Near You (2023)
---
Compare Rates and Save on Car Insurance
By Margaret Wack, Freelance Personal Finance Writer
Fact Checked
By Mark Friedlander, Insurance Information Institute, Director, Corporate Communications, Insurance Information Institute
Edited by
Amy Wilder
MoneyGeek found that State Farm is generally the best company for cheap insurance if you have an SR-22 certificate with minimum liability-only coverage limits, costing an average of $614 per year. It's also the most affordable car insurance company for drivers who need to file an SR-22 and want to get full coverage at an average annual rate of $1,231.
Cheapest
and Best
SR-22 Insurance
2023
Cheapest and Best SR-22 Insurance
MoneyGeek found that across the country Progressive is generally the best and cheapest company for SR-22 insurance with an annual rate of $1,058
Drivers typically need an SR-22 if they're caught driving without insurance or a license or if they commit a DUI or other serious traffic violation. While an SR-22 doesn't in and of itself automatically drive up your insurance rates, drivers who need an SR-22 often pay more for insurance because of past driving violations.
Overall, the cheapest SR-22 insurance for you will depend on where you live and the nature of your driving violation.
While often referred to as "SR-22 insurance," an SR-22 refers to a form an insurer must file on your behalf to prove that you meet the state minimum coverage requirements.
You may need to file an SR-22 after severe driving violations or repeat offenses of minor violations.
Drivers with a suspended license may need an SR-22 for proof of insurance, and your best option would be to file non-owner SR-22 insurance.
---
Companies With the Cheapest SR-22 Insurance Quotes (2023)
The cost of SR-22 coverage will depend on the actual violation a driver incurred that resulted in the state requiring an SR-22. More severe offenses may result in a higher rate. A DUI conviction usually leads to a requirement to file an SR-22 or, in states like Florida and Virginia, an FR-44.
Broken down by age range, the following companies offer the cheapest SR-22 filing:
22-29 years old: Progressive with an average annual rate of $726.
30-59 years old: State Farm costing an average of $614 per year.
60+ years old: State Farm offers an average premium rate of $572 per year for older adults.
These rates represent averages for a minimum coverage policy and don't include the cost of filing an SR-22, which varies by state but is usually around $25. You may face additional fees to reinstate your license and registration.
MoneyGeek Top Pick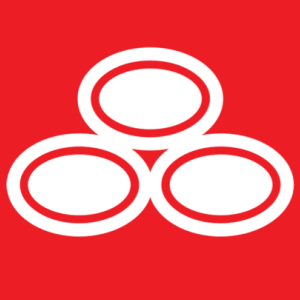 State Farm
Generally, the best company for cheap SR-22 insurance across the country is State Farm with an average annual rate of $614. The company offers the most affordable plan for most drivers.
The company also offers additional coverages for more protection, including common offerings like rental car and/or travel reimbursement, rideshare insurance and roadside assistance. Drivers may also take advantage of savings opportunities, such as bundling, safe driving, defensive driving and driver's education discounts.
State Farm Coverages and Discounts
Quotes are national averages for car insurance meeting only minimum state requirements for a driver with a DUI, as detailed in MoneyGeek's methodology.
If you're required to file an SR-22, be sure to double-check that your insurer is willing to file the form on your behalf. While most insurers will agree to file an SR-22 form for customers, not all companies are willing to insure drivers who require the form. To get the most accurate picture of what rates you qualify for, you should only compare insurance quotes across companies you know are willing to file for you.
CHEAP CAR INSURANCE RESOURCES FOR NON-OWNERS AND HIGH-RISK DRIVERS
A poor driving record significantly impacts the cost of insurance rates. MoneyGeek has the resources to help you find affordable car insurance that meets your needs.
Cheapest SR-22 Insurance in Your State
Insurance costs can vary widely depending on the state where you live. This means that the cheapest insurance provider at the national level may not be the cheapest in your state. Different insurers charge different rates depending on your location, and they may also penalize DUIs and other violations differently in each state.
Comparing the cheapest options across all states, MoneyGeek found that Iowa is the cheapest state for a minimum coverage policy after a DUI. California is the most expensive. Meanwhile, Idaho has the most affordable average annual rate for a full coverage policy after a DUI. North Carolina has the highest full coverage rates for drivers with a DUI.
State Farm is the cheapest insurance company in 32 states for both minimum and full coverage policies.
Insurance costs also depend on specific driver profiles and coverage needs. Click your state below to review rates for either a minimum or full coverage policy.
Costs are based on the average rates for a sample driver in a given state for a 100/300/100 full coverage policy with a $1,000 deductible, or for a liability-only policy that meets the state minimum car insurance coverage required in that location. In this scenario, the driver has a DUI on their record.
Which Companies Have the Best SR-22 Insurance?
The best car insurance provider balances affordability and quality service. MoneyGeek analyzed state minimum liability-only policy offers and found that the best companies are:
22–29 years old: Travelers ($821 per year)
30–59 years old: Travelers ($795 per year)
60+ years old: State Farm ($572 per year)
Your age and coverage needs can help determine the best policy and provider of insurance with an SR-22. Use the table below to see how car insurance rates compare across age ranges and policy types.
MoneyGeek Top Pick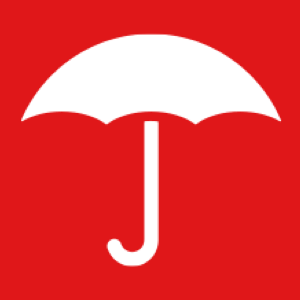 Travelers
Travelers, with an average annual rate of $795, is the top choice for most drivers looking for the best car insurance after a DUI. Although it's not the most affordable option, the company received the highest overall rating. This shows a good balance between customer service and cost.
Drivers seeking for additional protection may choose from the different coverages Travelers offer, such as rideshare insurance, accident forgiveness, new car replacement and roadside assistance. Policyholders can also find savings opportunities to lower their premiums further.
Travelers Coverages and Discounts
What Is an SR-22?
An SR-22 is a specific form you may be required to file after committing certain driving violations. While an SR-22 form won't necessarily raise your insurance rates in and of itself, it's often associated with violations that dramatically increase your rates, such as a DUI. In most cases, you'll have to ask your insurance provider to file an SR-22 form on your behalf.
Most states require an SR-22 form after certain violations. But some states, such as Virginia and Florida, require an FR-44 form, which is a similar form specifically for drivers convicted of DUIs that requires them to secure additional insurance coverage.
If you are required to have an SR-22 but don't own a car, you should seek a non-owner car insurance policy with an insurer, which is generally cheaper than a standard policy.
Which Companies Offer SR-22 Filing?
The best way to find the cheapest insurance with an SR-22 is to compare car insurance quotes from three different insurers. Our car insurance calculator can instantly and anonymously provide you with a breakdown of costs by different insurers to give you a head start on which companies to seek quotes from.
How Much Is SR-22 Insurance?
MoneyGeek found that the drivers who need to file SR-22 insurance will pay $378 more per year for a state minimum coverage and $808 more per year for a full coverage policy.
How Will an SR-22 Affect Your Car Insurance Rates?
On average, drivers who need SR-22 insurance pay $867 per year for a minimum coverage policy and $1,862 per year for full coverage insurance.
Compare policy types and view the average rates in your state to see how rates change by driving record. Click on your state to learn more about cheap car insurance with SR-22 filing where you live.
How to Get an SR-22
There are a few steps you need to take if your state requires you to get an SR-22 form after a driving violation.
1
Contact Your Insurer
Contact your insurer or find an insurer who will file an SR-22. There are typically filing deadlines, so it's best to do this step as quickly as possible. If you miss a deadline your license may be suspended.
2
Pay the Fee
There is usually a fee to get an SR-22 filed. The fee usually costs around $25.
3
Insurer Files For You
Once you've paid the fee, the insurer will file the SR-22 form with your state on your behalf. It may take a few weeks for the file to be processed with your state's department of Insurance.
4
Prepare Your Budget
Once you have an SR-22 filed, you should prepare yourself financially for higher car insurance rates. The average rate increase for drivers who file an SR-22 is $758 more per year.
MONEYGEEK EXPERT TIP
Although many people use the term "SR-22 insurance," there isn't an insurance product with this name. Instead, you may need an SR-22 filing if you have a DUI or serious moving violation on your driving record, which can affect your rates. When you apply for car insurance, your insurer will file the SR-22 on your behalf. — Mark Friedlander, Director, Corporate Communications, Insurance Information Institute.
Compare Auto Insurance Rates
Ensure you're getting the best rate for your auto insurance. Compare quotes from the top insurance companies.
FAQs About Filing an SR-22 for Car Insurance
Still have questions? We gathered the most common questions about SR-22 filings and insurance providers to simplify the process.
Learn More About Car Insurance
Auto Insurance
Auto Insurance
About Margaret Wack
---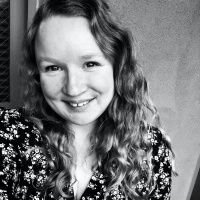 ---