New Jersey Senator Cory Booker hopes to reform the auto insurance industry with a new bill introduced in September. The Prohibit Auto Insurance Discrimination Act (PAID Act) seeks to ensure that auto insurance companies only use a person's driving record to set rates and eligibility, and not other socio-economic factors, like income and education level. If passed, it could reform the way auto insurance is mandated, bringing a level of equality to an industry that's been plagued by issues of biased practices.
What Is the PAID Act?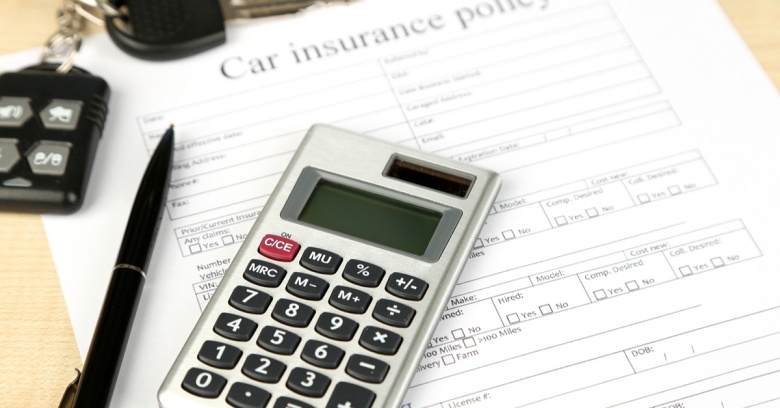 Africa Studio / Shutterstock
The proposed legislation is a companion bill to one brought in the House by Representatives Bonnie Watson Coleman and Rashida Tlaib, called the Preventing Auto Insurance Discrimination (PAID) Study Act. Under these two bills, if made law, insurance companies would not be allowed to use non-driving "income proxies such as a driver's education level, occupation, employment status, homeownership status, credit score, consumer report, previous insurer and prior purchase of insurance" when setting rates or deciding whether or not to provide coverage.
In a statement Booker made when introducing the bill on September 24th, he said, "The use of factors unrelated to an individual's driving record to determine auto insurance rates and eligibility is unfair and hurts working families." He spoke of the impact these "unjust practices" have on widening economic inequality in communities like those from his state of New Jersey.
Rep. Watson Coleman echoed his sentiments, saying the auto insurance industry is unfair to working families: "Proxies like where you work or whether you have a college degree don't weed out bad drivers — they just create a two-tier system where those who make less get punished with higher rates to the tune of billions of dollars a year." The Representatives' bill would also require the U.S. Government Accountability Office (GAO) to conduct a study on the disparate impacts of automobile insurance companies' use of socio-economic, non-driving factors in premium setting and underwriting decisions.
Almost every state in the nation requires that all drivers buy car insurance, but there is criticism that most states have done little to ensure that good drivers get a fair price, regardless of their socio-economic status.
How Would the Proposed Legislation Prohibit Unfair Discrimination in Auto Insurance?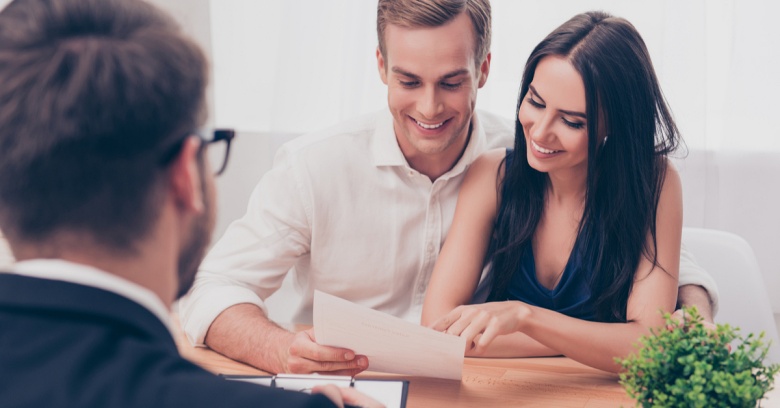 Roman Samborskyi / Shutterstock
Insurance providers use a combination of factors to determine individual rates. But some activists and academics have long questioned pricing variations that negatively impact consumers of color. This proposed legislation seeks to reform the way the auto insurance industry sets premiums and underwrites policies.
There is evidence that auto insurance — the way it's currently calculated — unfairly discriminates against communities of color. Earlier this year, the Consumer Federation of America (CFA) found that state-mandated auto coverage is more expensive for Black drivers than for white drivers. Research conducted by the CFA found that several rating factors correlated to race and ethnicity, not a person's driving ability or record.
"In too many states, consumers of color and lower-income drivers have been ignored by regulators and lawmakers when it comes to the cost of auto insurance and the unfair pricing models we see so many insurance companies using," said the CFA's Doug Heller. The CFA found that structural racism is being maintained in auto insurance because the pricing disparities are driven in part by using several socio-economic factors that don't reflect personal driving history but are proxies for race.
A recent auto insurance study conducted by MoneyGeek further reiterates this. In an analysis of 1,648 ZIP codes in almost 70 cities across the country, MoneyGeek found that drivers living in predominantly white ZIP codes often pay less for auto insurance than people living in the same cities in ZIP codes with a lower proportion of white residents. Comparing demographics and premiums, the study found insurance prices fall as the ZIP code's proportion of white residents increases.
The National Association of Insurance Commissioners (NAIC) formed a special committee to examine current practices like these in the insurance industry that potentially disadvantage people of color, with the aim of making recommendations based on its findings before the end of the year.
How Else Would the Proposed Legislation Benefit Drivers?
The proposed legislation could level the playing field for all consumers of auto insurance, says Kalinda Ukanwa, Assistant Professor of Marketing at Marshall School of Business.
"When people apply for auto insurance, many insurance algorithms look at income and wealth indicators (education, occupation, homeownership, marital status) to decide the rate a customer is charged," she said. "Research has shown those with higher income or wealth tend to pay less for auto insurance. But if auto insurance is about coverage for risks of bad driving, then it makes no sense to assume that wealthier people are better drivers!"
Another CFA study found evidence of a "widow's penalty" for auto insurance, where wives could pay up to 226% more for auto insurance when their spouses died. "By eliminating proxies for income and wealth from insurance rate calculations, the bill could encourage insurers to redesign their algorithms to focus more on true driving behavior, which is where the real risks lie," Ukanwa added.
If passed, this legislation would allow more good drivers to be rewarded for their driving, regardless of where they live and work or their education or marital status. It would also mean that not-so-good drivers would pay their fair share of insurance premiums. As Ukanwa sees it, this would be fair for all.
Whose Responsibility Is It to Regulate Auto Insurance Rates?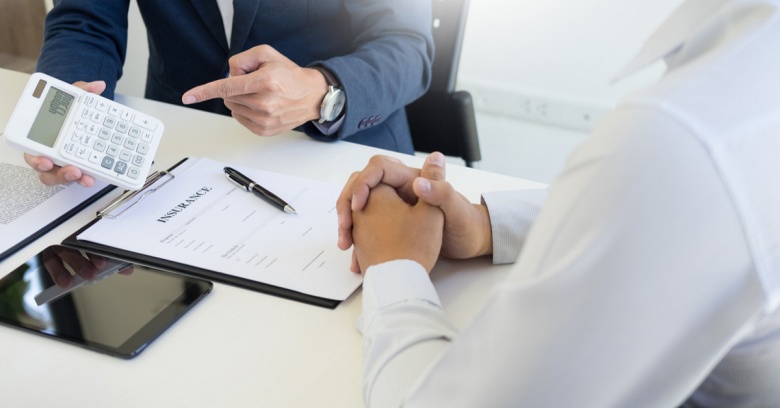 Indypendenz / Shutterstock
Auto insurance is mandated in 48 out of the 50 states (except New Hampshire and Virginia), but there is no uniform rule regarding how much auto insurance you need to have. The extent of regulation varies widely from state to state, from very tight control to very little. Most states fall somewhere in the middle. It often depends on which state you live in. Each state has a different minimum amount of car insurance that drivers must obtain to drive on public roads legally. For the most part, you'd have to compare personalized auto quotes from several companies to find the best rate.
But according to Heller, while individual states regulate consumer behavior, they do little to prevent "egregious industry practices" by insurance companies that leave safe drivers paying far too much for coverage because of socio-economic characteristics that don't have anything to do with how they drive.
"States are authorized as the sole regulator of insurance because federal legislation says so. If Congress doesn't think that the states are up to the task of protecting consumers, then Congress can legislate," Heller said. Along with other industry experts, he thinks it would be better if states remain regulators of insurance due to the infrastructure for oversight being at the state level. "But when 47 states and the District of Columbia continue to allow, for example, auto insurance companies to jack up rates on good drivers just because their credit score isn't perfect, it's clear that most states are not doing their job," Heller added.
What Happens if Congress Adopts This Bill?

M.Moira / Shutterstock
States would still be responsible for regulating insurance; there would just be a national minimum standard of consumer protection regarding auto premiums with which state regulators would have to work.
The PAID Act would ban using certain characteristics to calculate rates or decide eligibility and empower the Federal Trade Commission to enforce it.
These practices include:
Education
Occupation
Employment status
Homeownership status
Credit score
Gender
ZIP code or adjacent ZIP codes
Census tract
Marital status
Previous insurer
Prior purchase of insurance
The bill would also require that underwriting rules and rate filings be made public. Ukanwa, who researches algorithmic bias, believes that by taking out factors like gender, education, occupation, ZIP code and marital status, insurers will change their pricing models and algorithms in one of either two directions: "Insurers will use other proxies for wealth and income that are not excluded by the bill, which will keep things status quo and unfair, or insurers will measure risk differently, moving from the risk of filing a claim to the risk of incurring underlying reasons for a claim, for example, risk of accidents or injury." This would change the algorithm to use more data indicating good or bad driving habits.
For those who argue against the need for reform, the part of the Representatives' bill that studies unfair discrimination in auto insurance markets could illuminate just how necessary it is.
Will the PAID Act Really Change Your Insurance Costs?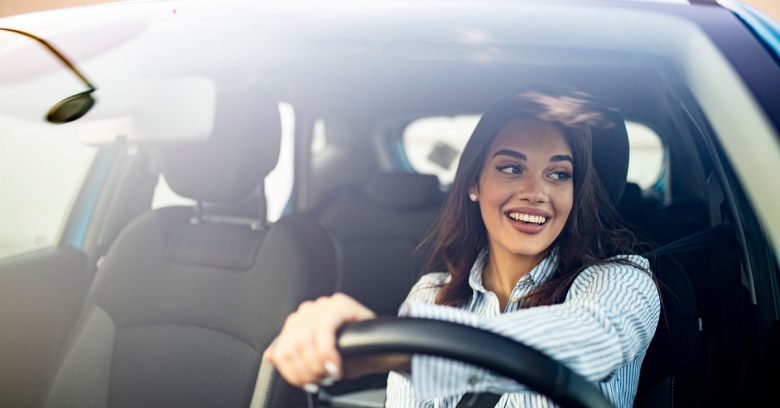 Dragana Gordic / Shutterstock
The PAID Act has the potential to change what is required to be eligible for auto insurance, as well as how premiums are calculated. Insurance companies are in the business of risk assessment. Traditionally, it's believed the higher the risk, the higher the premium. This bill could impact how risk is determined and how that, in turn, affects the cost of premiums for drivers.
What Are the Legal Challenges to the Bill?
Because the states regulate insurance policies — each state has a regulatory body that oversees insurance matters — the co-bills could face some challenges in being passed. After being introduced, a bill goes to the appropriate committee for review, and that process could take some time before the legislation passes.
Ideally, regulation of auto insurance premiums should stay at the state level. But many believe the power lobbyists wield over the industry means keeping the premium rates in check is not a priority for the industry. "The fact that Congress has had to step in the breach to prevent unfair discrimination should be a wake-up call to state legislators and regulators," Heller said. "If they want to stay in charge of regulating the industry, then they must do a better job. That means prioritizing consumer protection and marketplace fairness ahead of industry marketing strategies and profit objectives. While I'm hopeful that the PAID Act spurs state action, it is important to know that if the states ignore what's happening to low-income drivers, especially those living in communities of color, then there is federal legislation moving to fill in those gaps."
Would You Pay More or Less for Your Auto Insurance Premium?
If the PAID Act becomes law, auto insurance pricing across the country would have to become much more closely tied to each motorist's driving record. Those with clean records would qualify for significantly lower rates, regardless of their socio-economic status. Heller believes this would provide relief to safe drivers and also bring more drivers into the market.
"Fewer uninsured motorists would lead to lower rates for everyone," he said. "It is reasonable to expect that bad drivers would probably face higher prices under a reformed system. However, by improving the incentives to drive safely and creating more opportunities for lower-income drivers to get into the market, we would improve the overall risk level of the insurance pool, which would also help lower rates for everyone."
In some cases, it may not affect insurance premiums if the insurance company already bases premiums on a person's driving record. "Most large auto insurers already provide usage-based insurance as an option, where premiums are based on actual driving behavior," Ukwana said.
Whatever the bill's outcome, it's clear the auto insurance industry can only benefit from the greater attention placed on its practices as the country undergoes a great reckoning with structural racism and bias.
About the Author
Nadia Neophytou is a freelance journalist who regularly writes about small businesses, insurance practices and financial implications of the coronavirus pandemic for MoneyGeek.
Sources