News of COVID-19 infections is spreading as fast as event cancellations, school closures and dashed travel plans. #CancelEverything trended on Twitter, Tom Hanks and his wife have tested positive for the virus, and the NBA has suspended its season indefinitely.
Whether you're in full-blown panic mode, entirely unfazed or quietly stashing staples in case of quarantine, it's hard to avoid warnings that the novel coronavirus will likely get worse before it gets better.
If you find yourself with coronavirus symptoms, it's not just your health you need to consider, but also your bank account.
Before Coronavirus, Health Care Costs Were Already a Problem for Many Americans
According to a Gallup poll, 80% of Americans are worried about being able to access affordable health care. Of the nearly 30 million Americans who are uninsured, many worry about being denied care. In fact, more people report being worried about medical bills than about getting sick.
People with insurance are not immune. Health insurance premiums are on the rise, and employees pay a growing share of those costs.
Many Americans simply do not have the cash to cover these expenses. Approximately one-quarter of Americans report struggling to pay their medical bills. People with deductibles are more likely to avoid the care they need, including for serious diseases like diabetes and cancer.
If you've been planning ahead and managing your budget, you may feel buffered from these cost concerns. But as Americans brace for exponential growth in coronavirus cases, it is important to understand what testing and treatment might mean for your finances.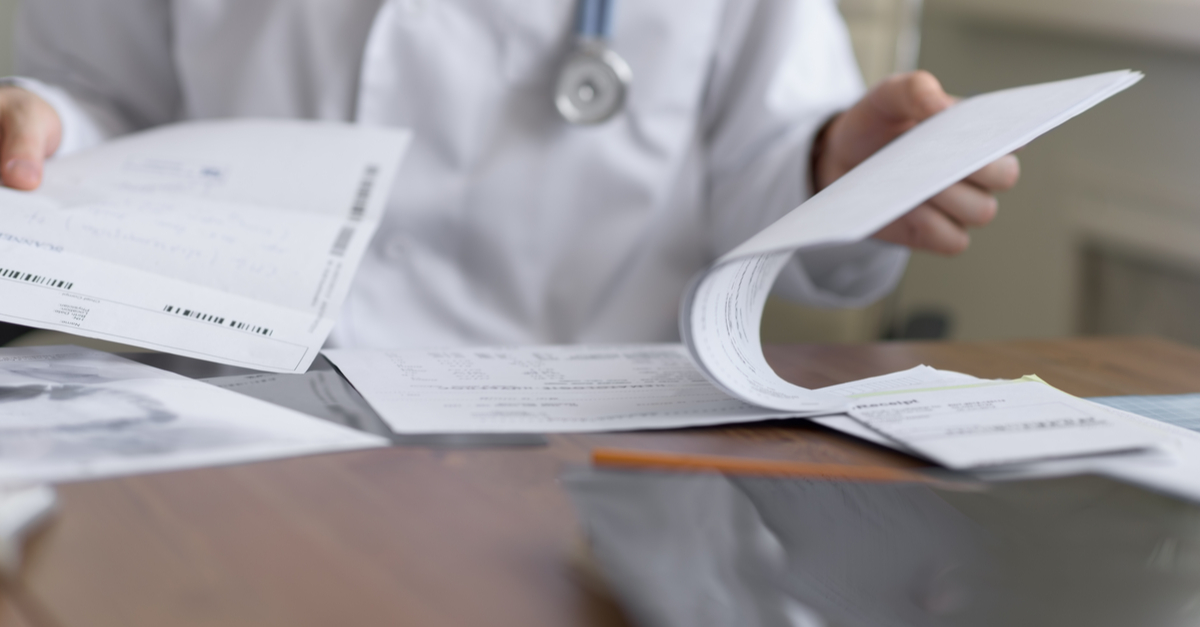 The Costs of Getting Tested for Coronavirus Could Increase Risk
"In general, cost-sharing is a huge negative incentive to testing," said Megan Ranney, MD, Associate Professor of Emergency Medicine at Brown University. "That's why the (Affordable Care Act) requires a waiver of co-pays or deductibles for preventive care — because we know that otherwise, people skip it."
But testing is vital, as Elizabeth Coté, MD, MPA, explained. "You have to assume there are (people who test positive) wandering around the community who don't even know they are transmitting it to two more people on average. Thus the explosive spread."
Getting tested is important for public health, but what will it mean for your wallet?
1. Who Pays for COVID-19 Testing?
COVID-19 testing has not fully ramped up yet, and physicians are reporting challenges accessing tests.
Dr. Ranney explained, "Right now, there's limited testing available, but even if it were available, I've had multiple people tell me they'd avoid it because they're afraid of the cost."
Dr. Coté noted some of her patients had not received a flu shot this season "because they didn't want to pay for it." Dr. Coté saw this attitude "regardless of health literacy." Cost concerns will similarly factor in people's decisions to pursue COVID-19 testing.
The silver lining is that if you need to be and can get tested, it may be free to you. Widespread commitments to cover the cost have come from insurers, state agencies, Medicare and state public health departments in some places. Congress has passed a funding bill that includes nearly $1 billion for local and state health departments, in part to support testing. An emergency COVID-19 bill in the U.S. House of Representatives would require all health plans, Medicare and Medicaid to waive patient costs associated with testing and allow states to pay for the test for uninsured people.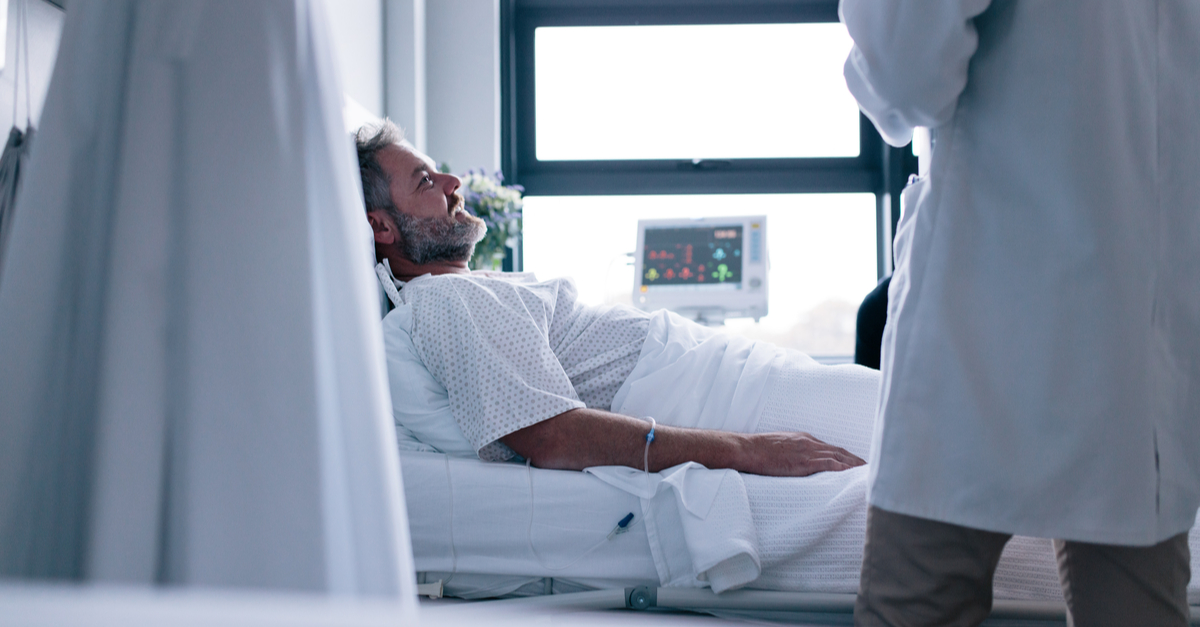 2. Will You Be Covered If You Need Coronavirus Treatment?
If you get sick with the coronavirus, you will probably have to pay a share of the costs. But how much you'll owe will depend on several factors like what services you need and how your insurance benefits are set up.
If you're already subject to deductibles, copayments or coinsurance — terms used to describe the percentage of medical bills that consumers pay — those costs will still apply in most cases.
According to the Kaiser Family Foundation's 2019 Employer Benefits Survey, most employees (82%) now have a deductible, averaging nearly $2,000. Two-thirds of covered workers have copayments for doctor visits; 14% have copayments for hospitalizations. Coinsurance — the percentage of medical bills consumers must pay — is increasingly common; 25% of workers have coinsurance for doctor visits and 66% have coinsurance for hospital stays.
Cost-sharing is not likely to disappear without action by the federal government or your state.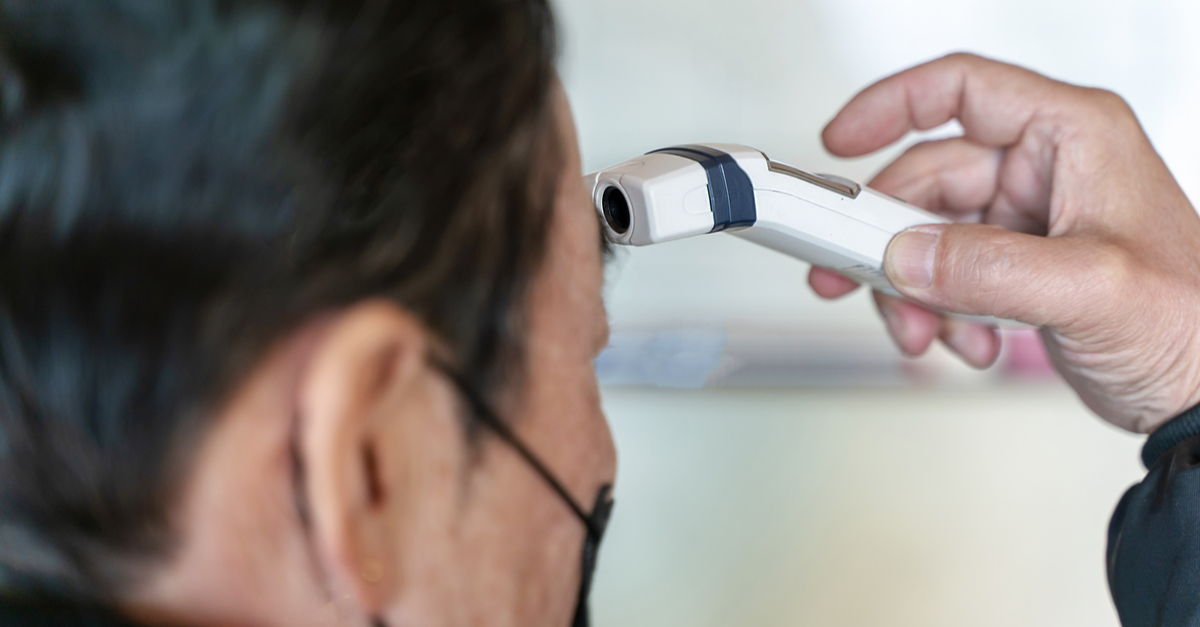 Nearly 1,000 public health and legal experts — including Dr. Ranney — have signed a letter urging federal, state and local leaders to ensure adequate funding for the COVID-19 response. The letter calls for policymakers to work with insurance companies to make testing and treatment affordable for everyone, citing out-of-pocket costs as barriers to effective control efforts.
Some insurers are already heeding this call. A small number of health insurers have announced that they will waive copayments and other cost-sharing for coronavirus treatment as well as testing. Several more plans are lessening paperwork requirements for testing and prescriptions and expanding the use of telemedicine.
3. Will Your Employer Pay for Coronavirus Care?
Whether or not your employer covers coronavirus treatment depends.
Any expanded insurance coverage or reduced cost-sharing for testing and treatment may not apply if you work for a self-insured employer. Self-insuring is when companies bear the financial risk for employee health costs and pay those costs directly. It may look like you have a private insurance plan, but the insurance company is just an administrator. Your company may be paying all the costs directly, which means they may not necessarily be subject to the general rules established by the insurer. On the other hand, they have more discretion to set policies and design benefits.
If you work for a large employer, chances are you are on a self-insured plan; 61% of all workers — and 80% of workers in large employers — are covered by these plans. You can approach your manager or human resources department to find out what is covered. If you need coronavirus treatment that isn't covered, you may be able to advocate for coverage that helps you and your colleagues get affordable access to the care you need.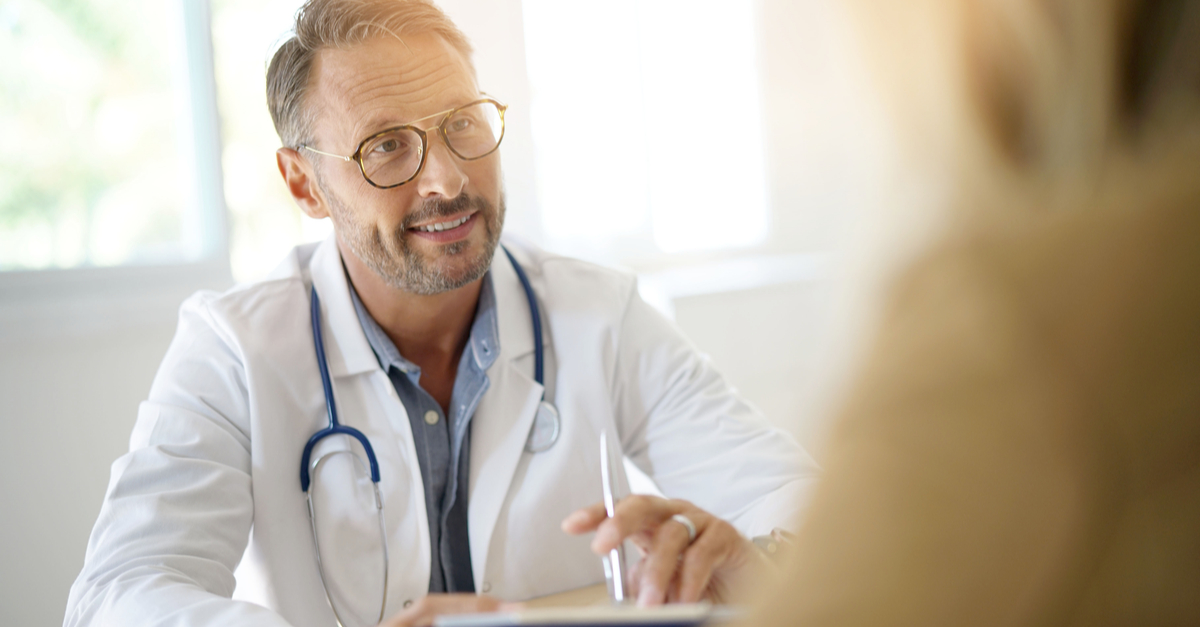 4. What If You Don't Have Insurance?
People without health insurance may face extra financial hurdles to get coronavirus testing and treatment. Some states are taking steps to close the gap. Washington state and Massachusetts announced special open enrollment periods, during which uninsured residents can sign up for coverage.
If you don't live in one of these places, call your local or state public health department or local hospital. They may be able to help you get coronavirus treatment that you can afford. You can also try calling your state's health insurance marketplace if you have one.
Don't Let Cost Stand in the Way of Health Care You Need
If you're worried about the cost of coronavirus testing or treatment, speak up. It is in the public's interest to expand access to testing and treatment for those who need it. Ask for help until you find someone or some entity that will help you. Try calling:
Your employer, if you have one
Your health plan, if you have one
Local or state public health authorities
Your local hospital or clinic (they likely have financial counselors who may be able to help)
State consumer protection agencies
Elected representatives at the state or federal level
Avoid health insurance fraud by only contacting reliable local or national resources.
What to Do If You End up With a Large Medical Bill
If you wind up needing COVID-19 treatment and get a bill you can't afford, try to negotiate it. Hospitals or other health care providers may be willing to work with you to lower your liability. Ask for a discount if you are able to pay it off in full. If not, ask for a payment plan to ease the cash crunch. Under the extreme circumstance of a global pandemic, they might be more willing to write off some of the costs.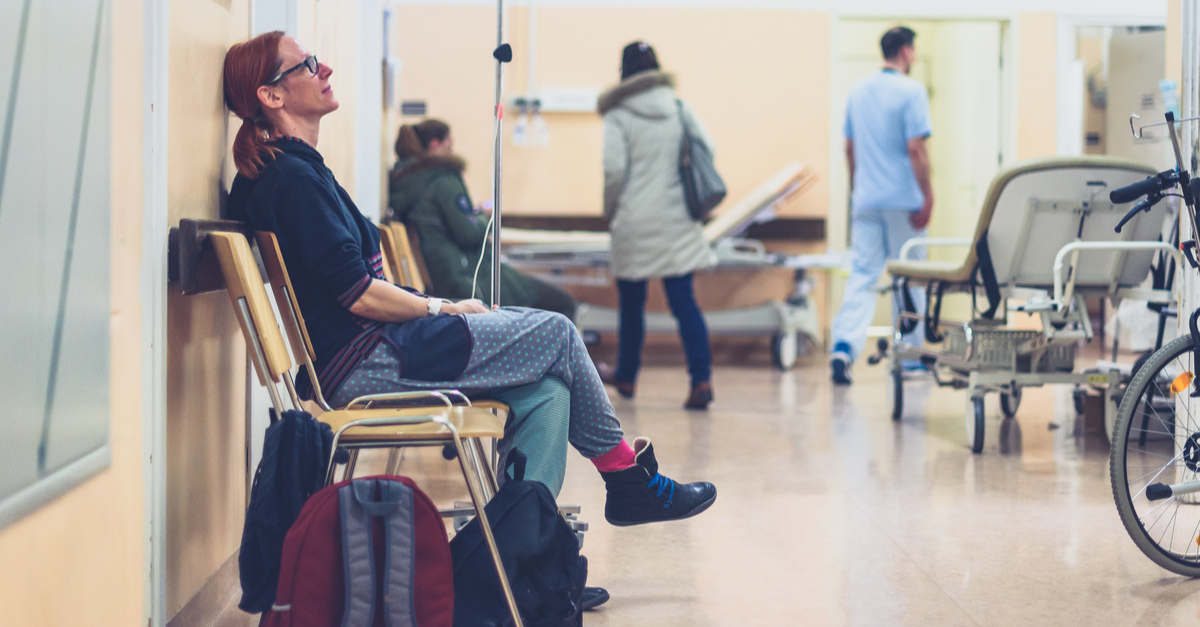 What to Do If You Think You Have Coronavirus
If you think you may have been exposed to or have signs of the coronavirus, you should call your regular doctor if you have one, or a local clinic, hospital or public health department. How and where to get tested will depend on where you get your health care, what kind of insurance you have, if any, and where you live.
If you're sick, do your part to prevent further spread of COVID-19 and focus on getting well.
Deb Gordon is author of The Health Care Consumer's Manifesto (Praeger 2020), a book about shopping for health care, based on consumer research she conducted as a senior fellow in the Harvard Kennedy School's Mossavar-Rahmani Center for Business and Government between 2017 and 2019. Her research and writing have been published in JAMA Network Open, the Harvard Business Review blog, USA Today, RealClear Politics, TheHill, and Managed Care Magazine. Deb previously held health care executive roles in health insurance and health care technology services. Deb is an Aspen Institute Health Innovators Fellow, and an Eisenhower Fellow, for which she traveled traveling to Australia, New Zealand, and Singapore to explore the role of consumers in high-performing health systems. She was a 2011 Boston Business Journal 40-under-40 honoree, and a volunteer in MIT's Delta V start-up accelerator, the Fierce Healthcare Innovation Awards, and in various mentorship programs. She earned a BA in bioethics from Brown University, and an MBA with distinction from Harvard Business School.
Sources
Jim Norman. "Healthcare Once Again Tops the List of Americans' Worries." Accessed March 11, 2020.
Jennifer Tolbert, Kendal Orgera, Natalie Singer, and Anthony Damico. "Key Facts About the Uninsured Population." Accessed March 11, 2020.
Rightcare. "What Worries You Most About American Healthcare? We asked. People answered." Accessed March 11, 2020.
West Health Institute and NORC at the University of Chicago. "American's View of Healthcare Costs, Coverage, and Policy."
Kaiser Family Foundation. "2019 Employer Health Benefits Survey." Accessed January 16, 2020.
Ashley Kirzinger, Calley Muñana, Bryan Wu, and Mollyann Brodie. "Data Note: Americans' Challenges with Health Care Costs." Accessed March 11, 2020.
Zarek C. Brot-Goldberg Amitabh Chandra Benjamin R. Handel Jonathan T. Kolstad. "What Does a Deductible Do? The Impact of Cost-Sharing on Health Care PRices, Quantities, and Spending Dynamics." Accessed March 11, 2020.
J. Frank Wharam, Fang Zhang, Emma M. Eggleston, Christine Y. Lu, Stephen B. Soumerai, and Dennis Ross-Degnan, "Effect of High-Deductible Insurance on High-Acuity Outcomes in Diabetes: A Natural Experiment for Translation in Diabetes (NEXT-D) Study." Diabetes Care 41, no. 5 (2018): 940–48. Accessed March 12, 2020.
J. Frank Wharam, Fang Zhang, Jamie Wallace, Christine Lu, Craig Earle, Stephen B. Soumerai, Larissa Nekhlyudov, and Dennis Ross-Degnan, "Vulnerable and Less Vulnerable Women in High-Deductible Health Plans Experienced Delayed Breast Cancer Care." Health Affairs 38, no. 3 (2019): 408–15. Accessed March 12, 2020.
CDC. "Testing in the U.S." Accessed March 11, 2020.
Richard Harris. "No Guarantee You'll Get Tested For COVID-19, Even If Your Doctor Requests It." Accessed March 11, 2020.
AHIP. "Health Insurance Providers Respond to Coronavirus (COVID-19)." Accessed March 11, 2020.
Anna Wilde Matthews. "States, Insurers Move to Limit Coronavirus Testing Costs for Patients." Accessed March 11, 2020.
Medicare.gov. "Coronavirus Test." Accessed March 11, 2020.
Selena Simmons-Duffins. "Where That $8.3 Billion In U.S. Coronavirus Funding Will And Won't Go." Accessed March 10, 2020.
U.S. House of Representatives. "H.R.____: Making emergency supplemental appropriations for the fiscal year ending September 30, 2020, and for other purposes." Accessed March 11, 2020.
"Achieving A Fair and Effective COVID-19 Response: An Open Letter to Vice-President Mike Pence, and Other Federal, State and Local Leaders from Public Health and Legal Experts in the United States." Accessed March 11, 2020.
Fierce Healthcare Staff. "UPDATED Coronavirus tracker: World Health Care Congress postponed; WHO declares outbreak a pandemic." Accessed March 11, 2020.
Washington Health Benefits Exchange. "Washington Healthplanfinder Announces Special Enrollment Period in Response to Growing Coronavirus Outbreak." Accessed March 11, 2020.