Pet Insurance in Wyoming: Compare the Best Pet Insurance Companies and Most Affordable Quotes
Do you have a pet at home and often worry about its potential medical treatment costs? Buying pet insurance in Wyoming can give you the peace of mind that your animal friend is covered. MoneyGeek analyzed policy details, coverage options and thousands of quotes to help you find the best pet insurance in Wyoming with affordable premiums.
Advertising & Editorial Disclosure
Last Updated: 3/13/2022
Pet insurance can help you save a lot of money, as well. Policyholders can receive reimbursement for most of the expenses paid for medical treatment for their pets. Most insurers provide emergency care and some offer preventive care, as well.
MoneyGeek has collected data and information from pet insurers in cities like Casper and Gillette to determine the average cost of pet insurance in Wyoming. We have also analyzed the additional perks and benefits that these insurers provide.
The Best Pet Insurance Companies in Wyoming
MoneyGeek used more than thousands of quotes from different pet insurers in Wyoming in our research. We have analyzed coverage levels and policy details to find the pet insurance provider in Wyoming that best balances affordability and coverage options.
Premiums vary based on the age and breed of your pet, along with your coverage limit. To choose the most affordable policy, shop around and compare prices from multiple providers.
Best Overall Pet Insurance in Wyoming for Your Pet

pros
Discount for multiple pets
Wide range of deductibles
cons
No coverage for pre-existing conditions
COMPANY HIGHLIGHTS
MoneyGeek's overall top pick for best pet insurance companies in Wyoming is Pets Best. This insurer provides affordable plans that you can customize according to your budget and your pet's health. Pets Best's average price is $21.10 per month.
This insurer offers coverage ranging from $5,000 to unlimited, along with deductibles from $50 to $1,000 annually. Pets Best also offers a 5% discount for policyholders who insure multiple pets.
They offer coverage for all lab tests and exams, including MRI and CAT. You can opt for direct payment to the vet or reimbursement options, as well. However, Pets Best does not offer coverage for pre-existing conditions. The company also provides limited coverage for preventive care.
Best Pet Insurance Company in Wyoming: Unlimited Coverage

pros
Unlimited coverage for all policies
Coverage for recurring diseases (if not pre-existing)
cons
No coverage for holistic and alternative treatment
Pre-existing diseases not covered
COMPANY HIGHLIGHTS
Our top pick for the provider that offers unlimited coverage is Pets Best, with policies available at an average of $26.70 per month. With an unlimited coverage policy, you do not have to worry about expensive medical treatments for your pet. However, for unlimited coverage, you have to pay a higher premium.
Pets Best provides coverage for chronic illnesses and life-threatening diseases like cancer, parvo and others. This company, however, does not feature coverage for alternative therapies and holistic treatments.
Best Pet Insurance Company in Wyoming: Affordable Coverage

pros
Most affordable insurance policies
Cover all lab tests, vet visits, vaccines and prescribed medicines
cons
Doesn't cover bilateral conditions
COMPANY HIGHLIGHTS
We have selected Pets Best, again, for the best insurance company with affordable coverage in Wyoming. For a $5,000 policy, customers pay $15.50 per month, on average.
The policies will cover all expenses of your vet visit, along with chronic illnesses, accidents, critical conditions and dental care. You can customize your policy based on your deductible and the needs of your pet. If you have an older animal, they may require frequent visits to the vet or coverage for chronic illnesses.
Pets Best charges low prices for their policies, which cover vaccinations and prescriptions. All these benefits are rarely available with any other pet insurance company in Wyoming.
However, if your pet has any bilateral condition, you may need to look for another insurance company — Pets Best does not provide any coverage for these conditions.
Best Pet Insurance Company in Wyoming: Multiple Pets

pros
Discount for multiple pets insurance
Wide range of lab tests covered in the policies
Coverage for vaccines, prescribed food supplements and medicines
cons
No full coverage for preventive care
No coverage for pre-existing conditions
COMPANY HIGHLIGHTS
MoneyGeek evaluated the multi-pet policies and discounts it offers and found that Pest Best provides the best policies for customers looking to insure multiple pets. It costs an average of $18.99 per month to insure multiple pets with Pets Best, which includes its 5% discount.
With policies from Pets Best, your pets will be covered for any accidents, critical diseases like cancers and other conditions. This insurer reimburses up to 90% of the expenses paid towards the medical treatment of the pets. However, Pets Best does not cover pre-existing conditions, alternative or holistic treatments. For preventive care of your pets, you also receive only limited coverage from this insurer.
Best Pet Insurance Company in Wyoming: Cats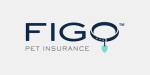 pros
Affordable monthly premiums
100% reimbursement policies
cons
No coverage for preventive care, pre-existing conditions
COMPANY HIGHLIGHTS
Cats are less expensive to insure than dogs, so it pays to seek a cat-specific policy for your feline friend. In Wyoming, Figo provides the best pet insurance for cats, at an average price of $12.42 per month.
Figo provides policies with $5,000 to unlimited levels of coverage, along with deductibles from $100 to $750. This insurer provides 100% reimbursement of medical expenses for your cat. Figo also provides discounts on multi-pet insurance. All exams and lab tests are covered by its policies. This insurer also provides coverage for alternative treatments. However, it doesn't cover any vaccinations, pre-existing conditions or preventive care.
Best Pets Insurance in Wyoming Ranking Summary
Scroll for more
What Is the Average Cost of Pet Insurance Cost for Dogs and Cats in Wyoming?
Several factors can influence the cost of pet insurance in Wyoming, such as the breed of your pet, their age and your coverage level. In Wyoming, insuring your dog with $5,000 in coverage costs an average of $24.05 per month and $13.07 per month for cats. For $10,000 in coverage, customers pay $42.04 per month for dogs and $21.01 per month for cats, on average. If you opt for unlimited coverage, the average cost is $46.16 per month for dogs and $25.61 per month for cats.
However, these are average costs. Make sure to compare pet insurance quotes in Wyoming for the clearest sense of available prices.
Average Monthly Cost of Pet Insurance in Wyoming
Scroll for more
HOW MUCH PET INSURANCE DO YOU NEED IN WYOMING?
We recommend that pet owners in Wyoming should buy $3,000 to $8,000 in coverage for their pets. Along with the coverage limit, make sure you have at least an 80% reimbursement policy in your pet insurance plan.
Compare the Cheapest Pet Insurance Quotes in Wyoming
MoneyGeek wants to help buyers in Wyoming understand the typical options that most companies in Wyoming provide. Generally, insurers offer:
Annual Reimbursement Limits: Ranges from $3k to unlimited
Deductible: $250 to $500, with some providers offering higher or lower options
Bill Reimbursement Percentage: 70-90%
Some pet owners in Wyoming prefer less expensive policies with lower coverage limits to manage their monthly expenses or insure an otherwise healthy pet. Other individuals seek policies with high coverage limits to ensure maximum protection for their pets.
High coverage policies are generally more expensive, and the average pet owner may not need unlimited protection. MoneyGeek generally recommends the average coverage amount below for pet insurance shoppers in Wyoming.
Cheapest Pet Insurance in Wyoming by Coverage Level
Scroll for more
For the cheapest pet insurance, aim for a low annual coverage limit, along with a low reimbursement rate and higher deductibles. The table below compares different pet insurance policies with a coverage limit of $5,000, a deductible of $500and an 80% reimbursement rate.
Cheapest Low Coverage: $5k Annual Maximum / 80% / $500 Deductible
Scroll for more
Low Coverage Monthly Cost
Cheapest Average Coverage: $10k Annual Maximum / 80% / $250 Deductible
Scroll for more
Average Coverage Monthly Cost
Cheapest Unlimited Coverage: Unlimited Maximum / 90% / $250 Deductible
Scroll for more
Unlimited Coverage Monthly Cost
The Best Cheap Pet Insurance by City in Wyoming
The cost of pet insurance varies among states and cities. In areas with a higher cost of living, medical care also typically costs more. Cities that are prone to accidents due to weather or traffic typically have higher insurance prices, as well. Always shop around to find the most affordable coverage available.
Best Cheap Pet Insurance Companies by City
City

Coverage Level and Average Monthly Rate

Casper

$5k: Pets Best, $16
$10k: Figo, $24
Unlimited: Pets Best, $27


Cheyenne

$5k: Pets Best, $16
$10k: Figo, $24
Unlimited: Pets Best, $27


Gillette

$5k: Pets Best, $16
$10k: Figo, $24
Unlimited: Pets Best, $27

MoneyGeek used city-based data in Wyoming by gathering quotes for $10k coverage, 80% reimbursement, and $250 deductible for a 1-year-old Goldendoodle.
What Factors Impact Pet Insurance Cost in Wyoming?
The pet insurance premium that you pay depends on several factors. Along with the age of your pet, its breed, and your coverage limit, your location and deductible level also play a significant role.
Annual Reimbursement Limits

The annual reimbursement limit, commonly known as your coverage limit, is the amount that your pet insurer will pay toward your pet's medical expenses each year. Coverage options range from as little as $3,000 up to unlimited coverage.

The deductible is the amount that you have to pay before your pet insurer begins covering medical expenses. If the claim amount exceeds the deductible, then only the pet insurer is liable to pay. The higher the deductible, the lower the premium becomes, and vice versa.

Bill Reimbursement Percentage

This refers to the amount your insurance company covers for your pet's medical bills. For instance, if you reach your deductible and receive a bill for $1,000 with a bill reimbursement percentage of 90%, you still have to pay $100.

Dogs tend to be more expensive to insure than cats, and insurance for larger breeds or those with known congenital health issues generally costs more.

Many pets develop health issues as they age, which also leads to increases in insurance costs.

If you live in an area with a higher cost of living or a city with additional environmental concerns like traffic or severe weather, your costs could be higher.

Some insurers offer discounts if you insure more than one pet with them.
FAQ's About Pet Insurance in Wyoming
MoneyGeek's Rating Methodology for Pet Insurance
MoneyGeek believes that data helps us make wise financial decisions. Our data team gathered thousands of pet insurance quotes across the 13 largest providers to ensure you find the most affordable policy that meets your pet's needs.
To determine the best pet insurance companies in Wyoming, MoneyGeek built a detailed rating system by analyzing each company's product offerings and costs. For our rating score, we weighted affordability by coverage level at 50% of the total score, along with 24 qualitative research policy option data points at 50%.
To determine the cheapest pet insurance companies in Wyoming and our affordability scores, MoneyGeek gathered quotes by company across many zip codes in Wyoming for four pet types with the following coverage levels:
Low Coverage: $5,000 coverage, $500 deductible, 80% reimbursement
Average Coverage: $10,000 coverage, $250 deductible, 80% reimbursement
High Coverage: Unlimited coverage, $250 deductible, 90% reimbursement
About the Author
---
---
Pet Insurance
Pet Insurance