In 2021, the United States experienced 616,307 reported burglaries. These burglaries predominantly targeted residences — accounting for 413,879 cases — underscoring homes as the central focus of such crimes. This likely reflects the availability of various high-value items in these homes, with miscellaneous items being stolen the most, followed by consumable goods and vehicles. The total estimated value of items stolen reached a staggering $733 billion, highlighting the severe economic impact of these crimes. This piece will dive further into these figures, exploring patterns, demographics and other vital facts about burglaries in the U.S.
What Is the Definition of Burglary?
The FBI's Uniform Crime Reporting Program defines burglary as unlawful entry into a structure with the intent to commit theft or a felony. Specific legal definitions may vary by state or locality. MoneyGeek utilized the FBI's Crime Data Explorer to obtain the latest figures on home burglaries and related crimes and gain insight into national trends and the impact of these acts.
KEY TAKEAWAYS ON US HOME BURGLARY STATISTICS
Burglary counts fell to 616,307 in 2021, the lowest since 2011.
FBI data from 2021 reports homes as the main burglary target at 61% (413,879 cases), along with other key locations such as rental storage facilities, commercial buildings and specialty stores.
In 2021, more home burglaries occurred during the day (195,476) than at night (153,894), possibly due to homes being unoccupied.
In 2021, burglaries in the U.S. involved individuals with various relationships to the burglary victims, including unknown (74,845), strangers (41,312) and **personal connections ranging from acquaintances to family members (52,951).
In 2021, burglary victims were most often aged 30 to 39 (112,316), followed by 20 to 29 (99,964).
Source: FBI: Crime Data Explorer, FBI: Expanded Property Crime
Overview of Burglaries in the US
Burglary counts in the U.S. have steadily decreased from 1,964,808 in 2011 to 616,307 in 2021, a noticeable decline. The sharp drop from 903,627 in 2020 to 616,307 in 2021 may be influenced by changes in law enforcement strategies, community awareness and economic conditions, reflecting the complexity of crime trends.
Frequent Burglary Locations
Categorizing burglaries by location in 2021 reveals specific patterns in the U.S., shedding light on the areas where burglaries most often occur. Analyzing these figures provides insight into why certain locations might be more appealing to thieves.
The following types of burglaries occurred across the country in 2021; the the number of instances of each type of burglary is denoted in parentheses:
Residence/Home (413,879): At approximately 61% of the total number of burglaries, homes are primary targets for burglary due to the availability of valuable possessions and perceived security vulnerabilities.
Rental Storage Facility (40,138): Burglaries in these areas may be due to less supervision and potential security weaknesses, combined with the valuable items often stored in these facilities.
Commercial/Office Building (39,395): These burglaries are likely influenced by the presence of valuable equipment and information within these structures.
Unknown (32,102): Cases in this category may include a variety of locations with differing vulnerabilities.
Specialty Store (20,351): Burglaries in niche retail spaces could be driven by specific demands for unique or specialized items.
Parking Garage/Lot (19,308): Burglaries in these areas suggest that the transient nature of these locations and valuables inside cars can be alluring.
Restaurant (16,502): Restaurant burglaries might indicate that these places don't always have strong security measures.
Construction Site (11,487): Burglaries in construction sites highlight these sites as targets for their valuable tools and machinery.
Convenience Store (9,942): Burglaries in convenience stores likely occur due to accessible cash and goods.
Department/Discount Store (9,192): The combination of cash and a variety of items in department/discount stores could be enticing for burglars.
Home Burglaries by Time of Day
The FBI's Crime Data Explorer reveals that more burglaries occur during the day than at night. This pattern could be explained by several factors:
Occupancy: Homes are often unoccupied during the day when residents are at work or school, making them more attractive targets for burglars.
Visibility: Although darkness provides cover for burglars, it also hampers their visibility, making navigation and identifying valuable items more difficult.
Suspicion: Unusual activity at night is more noticeable and likely to alert neighbors or security personnel than activity during the day, thereby raising the risk of detection.
The unknown category represents a small portion of the data and might include cases where the time of the burglary couldn't be determined.
Burglary Demographics
Burglary demographics provide crucial insights into the patterns and characteristics of both victims and offenders. Exploring the relationships between victims and offenders and delving into age and sex statistics sheds light on key factors that may influence burglary incidents.
Relationship of Victim to Offender
Burglary crimes often involve various relationships between victims and offenders, including:
Stranger: This is the second most common relationship type with 41,312 instances, reflecting typical expectations that burglars often have no prior relationship with their victims.
Personal Relationships: Burglaries involving acquaintances, intimate partners, friends, family members and other previously known individuals occurred during 52,951 instances.
Unknown Relationship: The relationship between victim and offender is unknown in most cases of burglary at 74,845 instances, likely due to the majority of burglaries going unsolved.
It's worth noting that this data from the FBI Crime Data Explorer does not explain some categories, such as "relationship unknown" or "otherwise known," and there are other relationship categories listed. However, the analysis only includes categories with at least 1,000 recorded instances.
Victims by Sex
In 2021, burglary incidents affected both males and females in the United States. Males reported being the victim of 279,029 burglaries, while females reported 238,427, showing that 17% more burglaries affected males. The "unknown" category, accounting for 3,261 cases, may represent instances where the victim's sex was not recorded.
Victims by Age
In 2021, burglary incidents in the U.S. affected individuals of all ages, with the highest victim counts in the 30 to 39 age group (112,316), followed closely by the 20 to 29 age bracket (99,964). Instances of burglary gradually decrease as age increases, with the lowest numbers in the 80 and older category (12,760). The "unknown" category (7,035) could signify reporting challenges or situations where age was not discernible.
Offenders by Sex
In 2021, the burglary offenders' data by sex in the U.S. highlights a pronounced discrepancy, with men committing the majority of burglaries. The data reveals that men were responsible for 215,114 burglaries while women were responsible for 52,688, representing a substantial 76% difference. The "unknown" category (97,342) may signify cases in which either the offender's sex was not recorded, or the offender was not identified.
Offenders by Age
In 2021, the burglary offenders' data in the U.S. reveals a concentration in the 20 to 39 age range, with the highest counts in the 30 to 39 age group (74,755), followed closely by the 20 to 29 bracket (70,757). The counts sharply decrease with age, especially beyond the 40 to 49 age bracket. Lower but notable counts in the 0 to 19 age range (33,365) could be indicative of juvenile delinquency or targeted burglaries involving younger individuals. The "unknown" category (123,046) might represent reporting challenges or situations where age was not discernible, obscuring a complete understanding of the age distribution of burglary offenders.
Stolen and Recovered Items in Burglaries
Examining the 2021 data, MoneyGeek also assessed the types of items burglars targeted, comparing the total stolen value to the value of recovered items. This breakdown offers insights into burglar preferences and the effectiveness of recovery efforts.
In 2021, the total value of stolen items in burglaries across the U.S. reached immense proportions in various categories. The data reveals the following trends:
Miscellaneous Items: Accounting for over $278 billion, miscellaneous items lead the list in theft. These could include a wide array of valuables, explaining the high theft rate. However, only around 14% of these items are recovered.
Consumable Goods and Vehicles: These categories, at $107 billion and $81 billion, respectively, reflect thieves targeting items that can be quickly consumed or sold. The recovery rates remain low at 8% and 15%, respectively.
Currency and Personal Items: Theft of currency, clothing and furs might be attractive due to their easy conversion to cash and a lower likelihood of recovery (about 7% to 15%).
Office Equipment and Electronics: Stolen for their resale value or technological information, these items see low recovery percentages, possibly due to their integration into the black market.
Jewelry and Precious Metals: These items are often targeted for their intrinsic value, yet the recovery rate is as low as approximately 10%.
Firearms and Livestock: The specific targeting of firearms (low recovery rate) may relate to illegal trade, while livestock (high recovery rate) may reflect localized theft.
These insights shed light on the variety of motivations behind the theft and the associated challenges in tracking and recovering stolen items, with significant variation across categories.
Frequently Asked Questions About Home Burglary Statistics
MoneyGeek collected answers to common questions about home burglary statistics to make it easier to understand this multifaceted issue.
About Nathan Paulus
---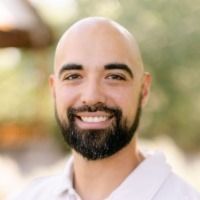 ---