The cost of health insurance depends on location and factors such as age, plan type and health care needs. MoneyGeek analyzed marketplace data to determine the cheapest medical insurance in Kalamazoo. We also ranked the best health insurance companies based on customer service data, plan options and cost value.
Shopping around is the best way to find a policy that fits your needs since not every provider offers all plan types or metal tiers.
METHODOLOGY
Best Overall and Runner-Up
For best overall and runner-up, MoneyGeek evaluated cost, customer satisfaction and plan data obtained from the Health Insurance Exchange Public Use Files, the National Committee for Quality Assurance (NCQA) and the National Association of Insurance Commissioners (NAIC) complaint index to establish recommendations. Categories were weighted 55% for cost, 35% for customer service and 10% for plan options.
Best Cheap
In most cases, plans were aggregated to generate the estimated costs for any given company. Although the represented data shows the average premiums for any given section, specific company plans will vary in price. Unless otherwise stated, rates reflect the cost for a 40-year-old individual.
Best Overall Health Insurance in Kalamazoo
Aside from cost, plan options, cost-sharing choices and customer service are also important when looking for the best health insurance plans in Kalamazoo. Based on these factors, MoneyGeek found that Blue Care Network of Michigan, with an overall score of 88.5 out of 100, offers the best combination of cost, plan options and customer service.
Best Health Insurance in Kalamazoo
pros
Affordable health insurance plans
High customer service ratings
Large network of providers
Cost assistance for individuals that qualify
cons
No out-of-network coverage
Limited number of metal tiers
Routine eye and dental care not covered in most plans
COMPANY HIGHLIGHTS
Blue Care Network of Michigan has the largest network of providers in the state. Policyholders can also choose from a variety of affordable plan options. Most Blue Care Network of Michigan plans include coverage for special services such as mental health and pain management.
Blue Care Network of Michigan also offers coverage for bariatric surgery, chiropractic care, hearing aids and infertility treatment. However, certain limitations may apply to these coverages depending on your plan. Members also get worldwide coverage through the Blue Cross Blue Shield Global Core program, which allows access to over 900 providers in more than 130 countries when you're living or traveling abroad.
Health Insurance in Kalamazoo Runner-Up
Priority Health is MoneyGeek's runner-up pick for the best health insurance in Kalamazoo with an overall score of 79.5 out of 100. Priority Health scored high in customer service and affordability, indicating that this provider balances quality service and cost.
Health Insurance Runner-Up
Priority Health
Priority Health is the second largest health plan in Michigan. This provider offers a variety of plan options at affordable rates. Members get access to a large provider network within the state, with plans accepted by over 90% of primary care doctors and hospitals across the state.
All Priority Health plans come with free preventive care, low prescription copays and coverage for chronic condition management. You can get specialized enrollment assistance online through the company's website to help you choose the best health insurance plan for your needs. Members can also conveniently manage their accounts online by logging in via the members portal.
HOW TO FIND CHEAP HEALTH INSURANCE
Health insurance marketplace plans are organized by metal tier, with Bronze being the cheapest and Platinum the most expensive. Catastrophic plans may also be available for individuals under 30 years of age or those in specific low-income brackets.
If you're looking for the cheapest medical insurance in Kalamazoo, start with Catastrophic or Bronze plans, but make sure they cover all your health care needs. For more coverage, you can opt for Silver plans, which typically offer subsidies.
Cheapest Health Insurance in Kalamazoo for Individuals
Health insurance costs are determined by how you intend to share the costs of care with the insurance company. Premiums can also vary by city and state.
The best company is not always the cheapest. However, if your priority is affordability, you should familiarize yourself with the marketplace metal system and understand the relationship between your monthly premium and maximum out-of-pocket costs (MOOPs). Deductibles, copays, and co-insurances also impact health insurance costs so it's important to keep these in mind.
The metal system typically consists of levels Bronze through Platinum, with Bronze offering the lowest monthly premiums. Keep in mind that plans with low monthly premiums often feature high MOOPs, which only offer protection against catastrophic events but not sufficient coverage for everyday health care. Examples of plan costs for metal tiers in Kalamazoo are provided in the chart below.
Cheapest Health Insurance in Kalamazoo for Individuals by Metal Tier
| Metal Tier | Company | Monthly Premium |
| --- | --- | --- |
| | Blue Care Network of Michigan | |
| | | |
| | | |
| | | |
In some areas, expanded bronze plans are also available. These plans offer slightly more coverage than regular bronze plans and cover at least one major service before your deductible is met.
UNDERSTANDING HEALTH INSURANCE COSTS
When shopping for health insurance in Kalamazoo, it's important to understand the following costs.
Premium: This is the monthly cost you pay the insurer for your health insurance plan.
Deductible: This is the amount you are required to pay for covered services before the insurance company starts to share the costs.
Out-of-Pocket Maximum: This is the maximum amount set by your plan for the amount you will pay for your deductible, copayments and co-insurance per year. Any costs above this limit are covered by the insurer.
Co-Insurance: This is the amount you pay for covered services after meeting your deductible. For example, if your plan covers 80% of the cost of a service, your co-insurance will be 20%.
Copay: This is the specified amount you are required to pay by your plan each time you visit a health care provider for a covered service like doctors visits or prescriptions.
How Age Affects Health Insurance Costs in Kalamazoo
Regardless of where you live, age is a primary factor in the cost of health insurance. As you get older, health insurance premiums typically increase to accommodate the expected rise in health care needs.
When looking for cheap medical insurance in Kalamazoo, the cheapest plans will almost always be Bronze or Expanded Bronze plans. However, before you opt for a low-tier plan, ensure your preferred providers are included in the plan's network to avoid paying out of pocket for out-of-network services.
MoneyGeek broke down the cheapest health insurance companies in Kalamazoo by age in the table below.
Cheapest Health Insurance in Kalamazoo by Age
| Age | Company | Monthly Premium |
| --- | --- | --- |
| | | |
| | | |
| | | |
| | | |
Cheapest Health Insurance in Kalamazoo for Families
Health insurance costs vary based on the number of people on your plan — the more people on your plan, the higher your monthly premium. However, it's still cheaper to purchase a family health insurance plan than to insure each person individually.
MoneyGeek collected the average cost of health insurance in Kalamazoo by family size and metal level in the chart below.
Cheapest Premiums for Family Health Insurance
| Metal Tier | Family of Three | Family of Four | Family of Five | Family of Six |
| --- | --- | --- | --- | --- |
| | | | | |
| | | | | |
| | | | | |
| | | | | |
How to Find Cheap Health Insurance in Kalamazoo
When comparing health insurance plans in Kalamazoo, keep in mind that there's no perfect plan. You should weigh the differences between costs and coverage benefits to find the best plan based on your unique needs.
Estimate what you can afford based on your health care needs. For instance, Catastrophic and high-deductible health plans are cheap but may only suit those in great health who don't anticipate needing much care. With these plans, you'll save on the cost of your monthly premium, but your out-of-pocket cost may be high if you end up needing care.
Alternatively, if you require a lot of care, a plan with a higher monthly premium could be more affordable in the long run if it offers the comprehensive coverage you need.
SHORT-TERM HEALTH INSURANCE
Short-term health insurance is an affordable option if you have a lapse in your coverage, such as if you're waiting for the open enrollment period to start or your employer's coverage to begin.
However, keep in mind that short-term health plans may not provide sufficient coverage and can deny those with pre-existing conditions. They may also attract high copays or co-insurance, and do not offer subsidies or tax credits, further increasing the cost of treatment.
Health Insurance Subsidies and Income-Based Assistance
If you fall within a specific low-income bracket, you may be eligible for financial assistance on your health insurance premium.
In most cases, subsidies are available to those whose income is at least 100% of the federal poverty level (FPL). Previously, subsidies were capped at 400% of the FPL, but the American Rescue Plan suspended this rule in 2022, allowing more people than ever to qualify for health care subsidies.
If you don't qualify for a health insurance subsidy, Medicaid and the Children's Health Insurance Program (CHIP) are other viable options. To be eligible for Medicaid, your income must fall between 100% and 150% of the FPL, depending on the state.
Finding the Best Health Insurance in Kalamazoo
The cheapest health insurance option may not always be the best choice. A low-premium plan with high deductibles may result in high out-of-pocket costs, especially for those who need frequent health care. As such, it's essential to consider other costs, such as deductibles, copays and co-insurance, as well as your health care needs, before choosing a plan.
Tips for Finding the Right Coverage for You
If you want to find the best health insurance in Kalamazoo, it's important to evaluate plans to find the best and cheapest option for your needs and profile. Below, MoneyGeek outlined the steps that will help you find the right plan.
1
Know Where to Start
You can get health insurance plans in Kalamazoo through your employer, your parents (if you're under the age of 26), the health insurance marketplace or the government.
2
Mark the Enrollment Deadlines
Marketplace plans usually have an enrollment window during which you can sign up for a plan. After the open enrollment period has ended, you may still be eligible for special enrollment through a qualifying life event, such as starting a new job or moving to a different state.
3
Understand Your Health Care Needs
The best health care plan is the one that provides adequate coverage for your medical needs. Reviewing a plan's summary of benefits will help you evaluate whether the plan will meet your health care requirements. Before signing up, it's also important to know if the plan's network includes your preferred doctors.
4
Review Costs
You should consider all costs including copays, deductibles, premiums and out-of-pocket maximums. The following generally apply:
Lower premiums come with higher out-of-pocket maximums, while higher premiums correspond with more company cost-sharing.
A flat fee is generally better than a percentage of co-insurance.
Silver plans are a good middle-tier option.
5
Check Your Prescriptions
Check your plan's prescription coverage to ensure it includes coverage for any prescription drugs you need.
6
Choose Your Plan
Once you have evaluated and understood a plan's benefits and coverage based on your needs, you can then choose the cheapest available option.
Frequently Asked Questions About Health Insurance in Kalamazoo
MoneyGeek answered the most commonly asked questions about the topic to help you learn more about health insurance plans in Kalamazoo.
About Brenna Kelly, Licensed Health Insurance Agent
---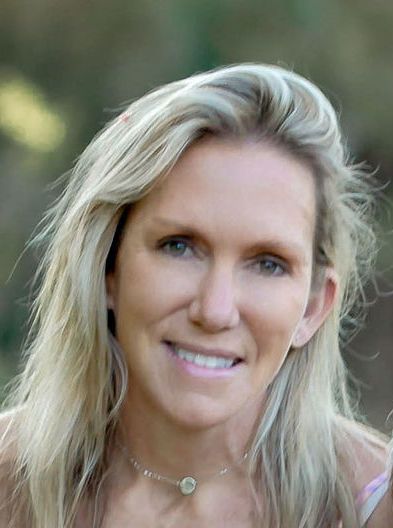 ---