Insurance rates are determined by several factors, including location, plan type and the policyholder's age. MoneyGeek analyzed marketplace data to identify the cheapest health insurance companies in Indianapolis. But going beyond cost analysis, MoneyGeek also evaluated customer service ratings and the variety of plan options to provide a well-rounded investigation into every company.
CareSource is the only company that offers different plan types in Indianapolis. In this case, it's best to choose the plan or tier that matches your needs.
METHODOLOGY
Best Overall and Runner-Up
For best overall and runner-up, MoneyGeek evaluated cost, customer satisfaction and plan data obtained from the Health Insurance Exchange Public Use Files, the National Committee for Quality Assurance (NCQA) and the National Association of Insurance Commissioners (NAIC) complaint index to establish recommendations. Categories were weighted 55% for cost, 35% for customer service and 10% for plan options.
Best Cheap
In most cases, plans were aggregated to generate the estimated costs for any given company. Although the represented data shows the average premiums for any given section, specific company plans will vary in price. Unless otherwise stated, rates reflect the cost for a 40-year-old individual.
Best Overall Health Insurance in Indianapolis
When shopping for health insurance, it's important to consider factors other than cost, such as plan options, cost-sharing choices and customer service. MoneyGeek examined insurance companies in Indianapolis according to these aspects and found that CareSource is the best company overall, receiving a score of 73 out of 100.
Below is a summary of CareSource's key features. MoneyGeek also listed the best and cheapest health insurance in Indiana if you live elsewhere in the state.
Best Health Insurance in Indianapolis

pros
Has options for low-cost plans
Has an app that allows you to access your plan and benefits
Carries Medicare Advantage and Medicaid
NCQA accreditation indicates high-quality services
cons
Below-average customer rating score
Limited metal tier options
Available in only six states
COMPANY HIGHLIGHTS
Established in 1989, CareSource is a leading provider of managed care plans, including Medicare Advantage, Medicaid and marketplace health insurance plans. It serves over two million members, spans six states and has NCQA accreditation.
CareSource is unique in its mission to provide underserved, low-income communities with a managed health care plan. In addition, it provides policyholders with several programs that aim to improve the social determinants of health, such as its Life Services program, which offers life coaching and access to job opportunities.
Cheapest Health Insurance in Indianapolis for Individuals
Health insurance premiums differ by city and state and vary depending on how you share costs with your insurer. In some instances, the best insurance provider may not necessarily be the cheapest but will offer a balance of cost, service quality and plan flexibility.
Marketplace plans are available in several metal tiers: Bronze, Silver, Gold and Platinum – with lower tiers being the more affordable options. Some insurers also offer Catastrophic plans, which are typically the cheapest but reserved for low-income individuals under 30.
Catastrophic and Bronze plans are your best options if you want rock-bottom premiums. However, make sure they cover your health care needs. For more coverage, a Silver plan may provide the best cost-benefit ratio.
If affordability is your top priority, MoneyGeek suggests you study the marketplace metal system and the costs associated with each plan. These include your premiums, maximum out-of-pocket costs (MOOPs), deductibles, copays and co-insurance. Generally, plans with lower monthly premiums have higher MOOPs and provide minimal coverage for everyday health care.
Cheapest Health Insurance in Indianapolis for Individuals by Metal Tier
Metal Tier

Company

Monthly Premium

Ambetter from
Managed Health Services (MHS)
In Indianapolis, a middle-of-the-road option between Bronze and Silver plans is available. They're known as Expanded Bronze plans, which have slightly greater coverage than the Bronze options and allow at least one major service before you'll be required to pay a deductible.
UNDERSTANDING HEALTH INSURANCE COSTS
MoneyGeek details the types of health insurance costs to help you understand and prepare for these expenses.
Premium: The payment for your insurance policy.
Deductible: The amount you'll need to pay for covered medical care before the insurer starts paying its share of your health care expenses.
Out-of-Pocket Maximum: The maximum amount of money you'll be required to pay on top of your premium (commonly referred to as MOOP).
Co-Insurance: The fixed percentage that a policyholder pays for a medical procedure or health care service after meeting the deductible.
Copay: The fixed amount you pay for a covered health care service, such as a doctor visit or prescription.
How Age Affects Health Insurance Costs in Indianapolis
Aside from location, age is another key factor that drives health insurance costs. Insurance companies view older individuals as being riskier to insure due to their need for more medical care, and therefore, charge them higher premiums.
MoneyGeek's chart shows how premiums vary based on metal level and age, on average.
Browse MoneyGeek's summary table below to find the cheapest health insurance providers in Indianapolis per age group.
If you're looking for the most affordable plan options, lower-tiered plans such as Bronze or Expanded Bronze are your best bet. However, make sure that your preferred physicians, hospitals and pharmacies are within the provider's network before signing up to avoid extra out-of-pocket costs.
Cheapest Health Insurance in Indianapolis by Age
| Age | Company | Monthly Premium |
| --- | --- | --- |
| | | |
| | | |
| | | |
| | | |
Cheapest Health Insurance in Indianapolis for Families
Family health insurance becomes more expensive as you add more people to your policy. Still, it's cheaper to purchase a family health insurance plan than to insure each family member through separate policies.
Check MoneyGeek's chart to see how average family health insurance rates in Indianapolis vary depending on family size and metal level.
Cheapest Premiums for Family Health Insurance
| Metal Tier | Family of Three | Family of Four | Family of Five | Family of Six |
| --- | --- | --- | --- | --- |
| | | | | |
| | | | | |
| | | | | |
| | | | | |
How to Find Cheap Health Insurance in Indianapolis
A one-size-fits-all approach won't work when it comes to health insurance because different people have different health care requirements. It's important to find a balance between a plan's coverage and costs with which you'll be comfortable.
The first step in finding low-cost health insurance is to assess your health care needs and budget. If you require significant medical attention, a higher-tiered, more expensive plan might be cheaper in the long run since your out-of-pocket costs will be kept to a minimum.
SHORT-TERM HEALTH INSURANCE
You might wish to purchase short-term health insurance as a stopgap measure if you need coverage between jobs or outside of the open enrollment period. However, don't use a short-term plan in place of a marketplace plan, considering its limitations:
They don't always cover essential benefits.
Individuals with pre-existing conditions may be denied coverage.
You won't qualify for subsidies and tax credits.
They tend to have higher copays/co-insurance.
Health Insurance Subsidies and Income-Based Assistance
Individuals who fall within specific low-income brackets may receive health insurance subsidies for marketplace health insurance, as well as Medicaid and the Children's Health Insurance Program (CHIP). The income limits for health insurance subsidies in 2022 are at least 100% of the federal poverty level (FPL), up to over 400% of the FPL.
If your income makes you ineligible for a health insurance subsidy, you still have other options, such as Medicaid and CHIP. Note that to qualify for Medicaid, your income must be between 100% and 150% of the FPL, depending on your state.
Finding the Best Health Insurance in Indianapolis
When shopping for the best health insurance in Indianapolis, it is wise to weigh costs against service quality and plan flexibility. For example, if you require frequent care, lower-tiered plans with cheaper premiums might not be the most economical option for you since these provide limited coverage.
Tips for Finding the Right Coverage for You
Shop around and compare each plan's costs and benefits before making your purchase decision. MoneyGeek walks you through the essential steps to finding the right health insurance for you in Indianapolis.
1
Know Where to Start
You can obtain health insurance through several channels, including your job, your parents' policy (if you're under 26), the health insurance marketplace or the government.
2
Mark the Enrollment Deadlines
Keep tabs on the yearly open enrollment period since this is generally the only time you may purchase or change marketplace health insurance. However, a special qualifying circumstance, such as starting a new job, may allow you to enroll outside the open enrollment period.
3
Understand Your Health Care Needs
Take stock of your medical needs and preferences and select a plan that aligns with your goals. Carefully review each plan's summary of benefits to learn of its coverages, including whether your preferred health care provider is within a plan's network.
4
Review Costs
Study each plan's overall costs, including copays, deductibles, premiums and out-of-pocket maximums, for a more accurate estimate of expected costs. If you're undecided on which plan to purchase, start with a Silver plan, the middle-of-the-road option for balancing cost and coverage.
5
Check Your Prescriptions
Avoid paying higher-than-necessary out-of-pocket expenses by ensuring your prescription medications are covered or at least made affordable through your chosen health plan.
6
Choose Your Plan
Compare plans by assessing how well each balances your health care needs against the plan's overall cost. Once you've identified the plan type that closely matches your needs, shop around for the company that offers the lowest rate.
Frequently Asked Questions About Health Insurance in Indianapolis
MoneyGeek addresses the most common questions about health insurance in Indianapolis to help you find the right plan for your needs.
About Brenna Kelly, Licensed Health Insurance Agent
---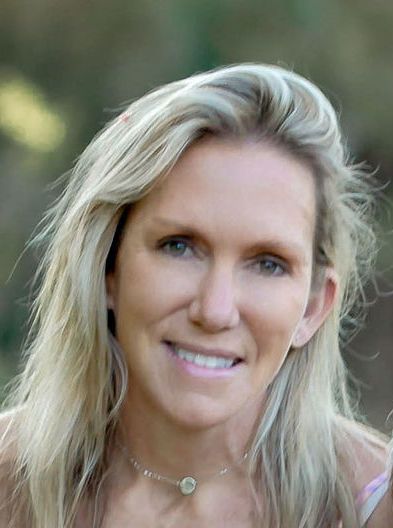 ---