The Top Car Insurance Companies
Insurance Carrier
Avg. Estimated
Annual Premium
While car insurance tends to be even more expensive for teen drivers, many young adults have trouble finding affordable rates well into their 20s. Even though drivers aged 20–25 typically have some experience behind the wheel, their car insurance premiums are still higher than older drivers. Fortunately, several strategies can help you find the best rates for car insurance under 25.
How Much Is Car Insurance for Someone Under 25?
A 25-year-old purchasing car insurance usually pays higher rates than someone older, but premiums can vary dramatically between companies. It isn't unusual for the same driver to find sample rates that differ by several hundred dollars. Comparing quotes is crucial to finding cheap full coverage insurance for drivers under 25.
According to MoneyGeek's research, an average full coverage policy for a 20-year-old driver is $2,465 per year, while the same insurance plan costs a 25-year-old driver $1,402 per year. Your car insurance rates will likely go down noticeably every year between 18 and 25.
Average Cost of Car Insurance for Drivers Under 25
| Age | Annual Premium |
| --- | --- |
| | $2,465 |
| | $1,957 |
| | $1,818 |
| | $1,648 |
| | $1,543 |
| | $1,402 |
MoneyGeek analyzed auto insurance quotes for drivers under 25 and older than 20 across all 50 states to determine average rates.
Car Insurance Costs By State for Drivers Under 25
Local laws and regulations can have a big impact on car insurance rates, meaning that rates are different across states. Population density, the number of accidents in a given area, access to street parking, and other factors can also affect rates from state to state or even ZIP code to ZIP code.
For example, a 20-year-old may pay as much as $7,576 per year for car insurance in Michigan and as little as $1,022 for the same policy in Hawaii.
Average Annual Insurance Premiums By State and Age
Which Company Has the Cheapest Car Insurance for Drivers Under 25?
According to our research, GEICO generally has the cheapest car insurance rates for drivers under 25, with one notable exception — Allstate has lower average rates for 20-year-old drivers. Companies set their rates to attract specific target markets, which is why State Farm, Allstate and GEICO all charge different rates.
Cheapest Car Insurance Companies By Age
| Age | Company | Premium |
| --- | --- | --- |
| 20 | Allstate | $2,180 |
| 21 | GEICO | $1,695 |
| 22 | GEICO | $1,562 |
| 23 | GEICO | $1,369 |
| 24 | GEICO | $1,293 |
| 25 | GEICO | $1,207 |
Note that the rates in the chart above are for a full coverage insurance policy, which includes liability, comprehensive, and collision coverages. Liability-only coverage is less expensive than full coverage insurance, but it does not provide any financial protection if your vehicle is stolen or damaged.
What Is the Best Car Insurance for New Drivers Under 25?
MONEYGEEK EXPERT TIP
If you don't have the money on hand to replace your car tomorrow or if you're still making payments on your vehicle, MoneyGeek recommends purchasing full coverage insurance.
New drivers may also benefit from using a driver tracking app offered by their insurance company. These apps allow providers to track your driving behavior and reward safe driving with lower rates.
What Is the Cost of Car Insurance for Females and Males Under 25?
Insurance companies use statistics to calculate premiums, meaning that each driver's rates are affected by markers like age and gender. Women tend to have lower rates than men — especially for drivers under 25 — because women are statistically in fewer accidents and receive fewer traffic tickets than men.
Keep in mind that several states have made it illegal for policy providers to use gender to determine insurance rates, including California, Hawaii, Massachusetts, Michigan, Montana, North Carolina and Pennsylvania. Drivers in these seven states won't see a difference in premiums based on gender.
Average Cost of Car Insurance By Gender
| Age | Female | Male | Cost Increase Male vs. Female |
| --- | --- | --- | --- |
| | $2,333 | $2,597 | $264 |
| | $1,873 | $2,042 | $169 |
| | $1,759 | $1,876 | $117 |
| | $1,601 | $1,696 | $95 |
| | $1,508 | $1,578 | $70 |
| | $1,393 | $1,411 | $18 |
There are multiple ways to lower your insurance rates, regardless of your gender:
Utilize student discounts, which helps student drivers with good grades save on their rates
Find other savings opportunities, such as bundling discounts or group affiliation discounts
Stay on your parent's policy
Keep a clean driving record
RELATED TOPICS ABOUT UNDER 25 CAR INSURANCE :
Why Is Car Insurance so Expensive for Drivers Under 25?
Each insurance company has its own unique rating system, which is why premiums can vary by hundreds of dollars or more each year for the same driver. However, they all have some basic factors they consider when determining your rates, including age, location and driving history.
Age: Younger drivers have less experience on the road and are statistically more likely to be in an accident. This risk is why younger drivers pay more for insurance.
Location: Local laws, state regulations, weather, crime rates and population density are all affected by location and impact your premiums.
Driving history: If you've been in an accident or gotten a ticket in the past few years, your insurance rates will likely be high relative to someone with a clean driving record.
Is Cheap Full Coverage Insurance Available for Drivers Under 25?
Full coverage insurance is almost always required by lenders, meaning drivers making payments on their vehicles should expect to carry a full coverage policy. While these plans may seem expensive, there are ways to find affordable rates.
Much of what impacts your insurance rate is within your control, such as your driving record and car model. Staying accident-free and purchasing a car that's cheap to insure can lead to significant savings.
Several discounts are also available to young drivers, such as bundling discounts, good student discounts and away-from-home discounts for college students. Confirm that all available discounts are applied to your policy when you sign up for a plan.
Learn More About Auto Insurance
Auto Insurance
Auto Insurance
About Rachael Brennan
---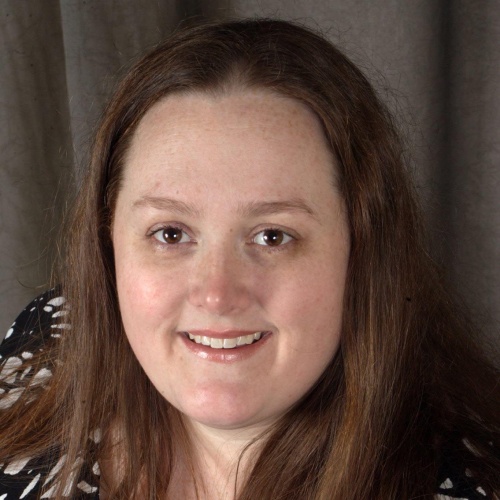 ---