According to the White House Hispanic Prosperity Initiative, National Hispanic Heritage Month was first established in 1968 as a weeklong celebration of the Hispanic community's contributions in the United States. In 1988, President Ronald Reagan extended this to an entire month, and we now celebrate National Hispanic Heritage Month from Sept. 15 to Oct. 15 every year.
Despite the many cultural, business and economic contributions of Hispanics in the U.S., there is less representation in finance. The U.S. Bureau of Labor Statistics reports that Hispanics represent only 12.9% of people working in the finance sector. Latinos also face economic imbalances at home. In 2019, the Census Bureau reported that Hispanic homeowners have a median household wealth of $19,990, while white homeowners have a median wealth of $139,300.
Even so, several Latina finance bloggers and influencers are stepping up to the plate by educating and serving their communities while also taking on significant roles that inspire others to take part in this important field.
These female finance influencers discuss various areas of financial wellness, including budgeting, saving for emergencies, investing, wealth-building, debt-reduction strategies, credit cards, homeownership and so much more. They focus on teaching their community everything they know through podcasts, YouTube videos, TikTok accounts and even memes.
Jannese Torres-Rodriguez, Host of "Yo Quiero Dinero" Podcast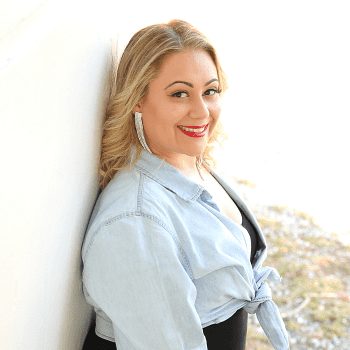 Jannese Torres-Rodriguez was already a successful blogger when she decided to venture into the world of personal finance. "I found a gap that I knew needed to be addressed," she explains. This inspired her to start her podcast, "Yo Quiero Dinero." Creating this platform showed her some common themes in the Hispanic community.

"The common thread that I have found with all my podcast guests and myself is that money was not something we grew up talking about. Our parents didn't talk about it, so we go out into the world doing what they told us to do, which is to get an education and get a good job, but then we're making money, and we don't actually know what to do with it," Torres-Rodriguez says.

She aims to help her listeners learn financial literacy in an approachable way. Judging by the ever-increasing growth of her platform, she's not stopping any time soon.
Where to Follow Jannese Torres-Rodriguez
Twitter, Facebook, Pinterest, Instagram and YouTube
Diana Pinedo, MsInformed Latina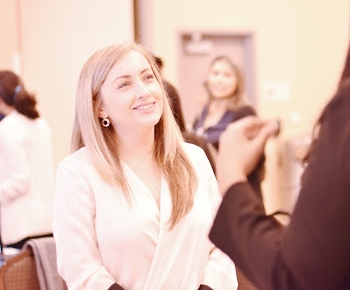 Diana Pinedo created MsInformed Latina, a play on words, to help Latinas and other women of color navigate the areas of finance, career and health. She also started the podcast "Bestie Bestie Bom Bom" to discuss issues important to women of color, including money. Pinedo began MsInformed Latina because she has also made previous money mistakes and wanted to make sure young women can have the information they need to make the right financial choices. She recounts how she tried to roll over a 401(k) account from one company into a new one. When she couldn't understand what the broker was explaining, she said to herself, "I should know what this is, what it does, how it works."

In chatting with friends about their 401(k)s, she realized there's still a need to equip Hispanics and marginalized communities about financial literacy because immigrant families often don't have the tools needed to help their children navigate wealth building in the United States. "There's clearly a huge knowledge gap," Pinedo says. She also mentions that many families, schools and universities fail to teach financial literacy, which can cause Hispanic millennials to make poor money decisions. Now, Pinedo continues to use her platform to inform Latinas about finance in a friendly, accessible manner.
Where to Follow Diana Pinedo
Facebook, LinkedIn, Twitter and Instagram
Delyanne Barros, Money Coach at Master My Fire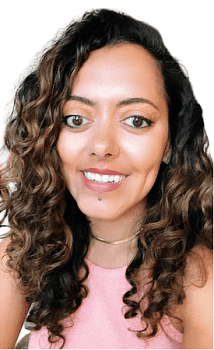 Delyanne Barros is a former employment attorney and first-generation immigrant. Her law experience gives her finance blog, Master My Fire, a unique perspective. Before becoming a money coach and law editor, Barros represented undocumented immigrants, workers and women experiencing sexual harassment. She realized that this contrasted with her own life, explaining, "Behind the scenes I was still living paycheck to paycheck." Like so many millennials, this was partially because she obtained her education by taking out student loans.

As she continued to struggle, Barros noticed that nobody talked about the silent struggle of dealing with financial hardships while living in expensive New York City. Eventually, she switched careers and realized she still didn't know what to do with her new pay raise. This led her to a path of financial self-discovery. Barros now focuses on helping people learn how to invest and build wealth.
Where to Follow Delyanne Barros
Instagram, Facebook and TikTok
Crystal Mendez and Esperanza Lebron, Latina Money Moms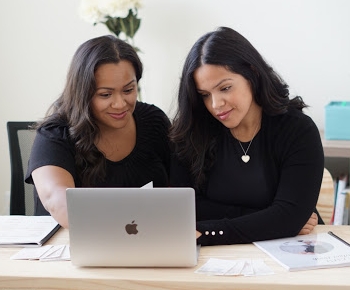 Sisters Crystal and Esperanza created Latina Money Moms (LMM) to help moms get their finances in order. As children of first-generation immigrant parents, they both grew up living paycheck to paycheck, and for some time, this was what they knew. It was a small choice that led to changes in their financial situations and the eventual creation of Latina Money Moms, "We learned how to budget together. We took a class together in our 20s that changed our life."

Today they use what they've learned over the years to help Latina moms keep track of their finances. Crystal and Esperanza decided to work on LMM together because there was a need for materials to help them create their first budget in a way that would better serve them. Together they've helped moms get more comfortable with talking about and handling money, usually with creating and understanding budgets as a first step toward building wealth.
Where to Follow Crystal and Esperanza
Jully-Alma Taveras, Investing Latina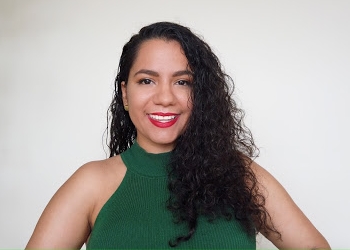 Educated in the business side of the fashion industry, Taveras has quickly grown her following by explaining finances to her community in an accessible manner through her Investing Latina platform.

In addition to helping her audience learn about investing in the stock market or understanding their 401(k), she has also tackled questions essential to understanding in 2020 as the COVID-19 pandemic also continues to impact the Hispanic community. She recently discussed the end of the additional $600 per week unemployment benefits, keeps up with any news about possible new aid and encourages people to use these checks to their full potential.

Taveras focuses on giving financial advice from a humble perspective. "What we all need to become better with our personal finances is to create dialog. That dialog gets people more excited and makes them feel included," she says.
Where to Follow Jully-Alma Taveras
Twitter, Facebook, Instagram and YouTube
Jennifer Toledo, Talk Finances To Me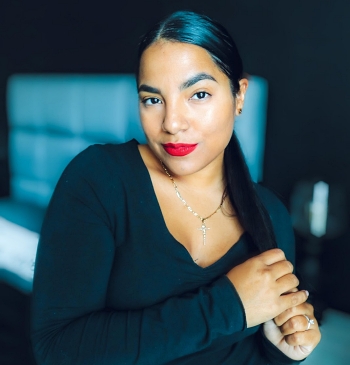 Jennifer Toledo runs the website Talk Finances To Me. Like other finance bloggers and influencers, she talks about finances, budgets and wealth-building, but she also discusses personal choices and relationships. The genesis of this was the fact that she faced specific financial issues between the ages of 18 to 25. "My parents taught me to save, but they didn't teach me everything else," Toledo says. Like many others, she consulted with friends and realized the importance of talking about money, especially because schools don't teach much about financial literacy or money management.

She began her journey by reading as many finance books as she could so she could be able to advise others in the Hispanic community. The crux of her financial journey and expertise comes from learning through trial and error and then sharing her expertise with her community. She stays mindful of the fact that everyone's financial situation is nuanced.
Where to Follow Jennifer Toledo
Twitter, Facebook, Instagram, Pinterest and YouTube
Yesi Morillo, Proud to Be Latina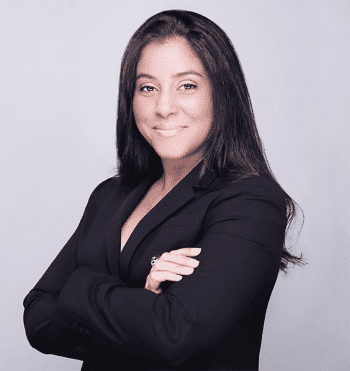 Yesi Morillo is the founder of Proud to Be Latina, a movement she started to help Latinas "banish self-doubt and break self-imposed barriers." She wants to use her platform as a leader, speaker and entrepreneur to educate, empower and encourage Latinas to develop leadership skills and meet their full potential. When Latinas achieve this, they can then go back into their communities and organizations and make a significant impact.

Morillo began her career as a Wall Street executive, and her work got the attention of various media outlets. At TEDx, she spoke about her family's financial struggles, the poverty cycle and the importance of talking about success. It wasn't easy to navigate this corporate space, according to Morillo. That's why Proud to Be Latina also empowers Latinas to navigate this corporate culture.
Where to Follow Yesi Morillo
Natalie Torres-Haddad, The Financially Savvy Latina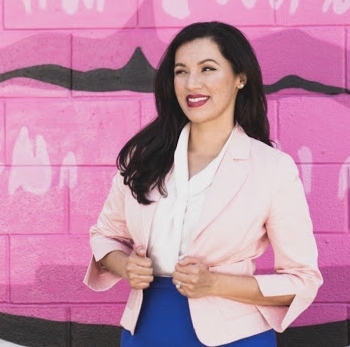 Natalie Torres-Haddad is known as the Financially Savvy Latina. Her take on financial independence and wealth-building also addresses mental health. She aims to break stigma and money stereotypes about money in the Hispanic culture. "For us, money is still such a taboo," she says. But that doesn't deter Torres, who began her finance career and education at a young age, "I actually knew this was something I wanted to do in high school." As she navigated the challenges of being a first-generation Salvadoran-American immigrant and student, she naturally progressed into finding ways to help her community become financially literate.

As a private school student, Natalie began to see the differences between the economic classes and how the rich and poor handle their financial affairs. She discusses some of this in her TEDx talk about the foreign language of financial literacy. Torres continues to work hard to bridge the gap between Latina and U.S.-based finance culture while also finding ways to give back to her community and ensuring they have the tools they need to break the cycle of poverty.
Where to Follow Natalie Torres-Haddad
Amanda Abella, Author of "Make Money Your Honey"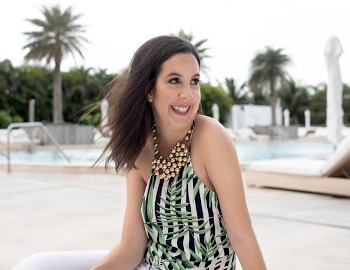 Amanda Abella made a name for herself in her home state of Florida by becoming an expert business coach. She hosts a podcast discussing everything from overcoming rejection, confronting past teachings about money and faith, overcoming perfectionism and lead-generation.

In addition to providing business and wealth-building advice, Abella also mentions the importance of shattering old beliefs about money that don't serve people well. "You don't just fix your finances externally, it's also an internal journey of healing self-worth issues, traumas and conditioning around what you believe about yourself and money. People don't really know that when they get into it, but it's just as important as budgeting, earning more money and investing," she says.
Where to Follow Amanda Abella
Twitter, Facebook, Instagram, Pinterest and LinkedIn
Yanely Espinal, MissBeHelpful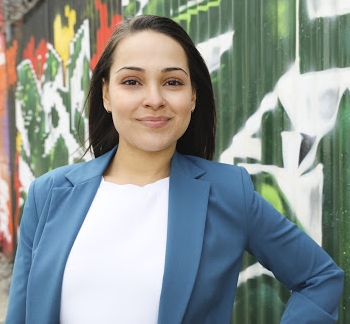 Espinal was trained as a teacher, and she was a Teach for America corps member. She now focuses on using her teaching skills to help her peers learn about financial literacy using her platform as MissBeHelpful. Espinal credits her teaching experience with the way she approaches financial literacy. She knows that it's common to make money mistakes when starting out. Although she was able to attend Brown University on a full scholarship, she opened up credit cards while working minimum-wage jobs and trying to keep up with her peers.

Like so many in the Hispanic community, Yanely also had to deal with acculturation issues around finance. Simple things, such as putting her money in a bank account, were major changes for her family, "I don't think I had a bank account until I had a sweet 16," she says.

Though Espinal's advice to millennials is simple and common sense, she understands the struggles of first-generation immigrants and their children in trying to build wealth in the U.S. and is educating her peers in exploring all the options available to them.
Where to Follow Amanda Abella
Facebook, Instagram, YouTube and LinkedIn
Getting Started on Your Own Path to Financial Wellness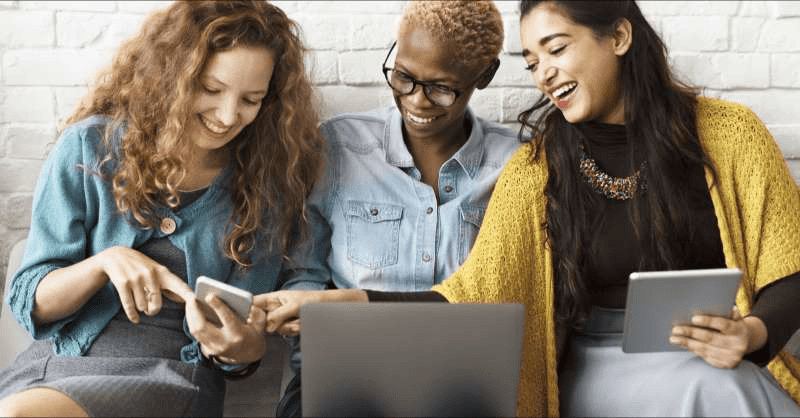 Though each of the influencers on this list has a unique audience and delivery, there are several overarching themes these knowledgeable Latina women in finance touch upon that can help millennials take advantage of opportunities and prioritize financial wellness.
Learn about fees and terms associated with credit or debit cards, loans and other financial opportunities such as retirement savings, mortgages and other large investments.
Make a list of your debts, income and assets so you can get to know your needs.
Track your expenses.
Consider new ways of saving and investing, like opening an IRA, investing in index funds or using an investing app.
Take part in your company's 401(k) plan.
Read about finances and continue educating yourself on any trends or changes. Don't be afraid to seek the counsel of experts.
About the Author
Ingrid Cruz is a writer for MoneyGeek and a freelance writer currently living in Mississippi. This year she hopes to learn as much as possible about financial literacy while also helping her community learn how to navigate it too.
Sources